Kate & Marc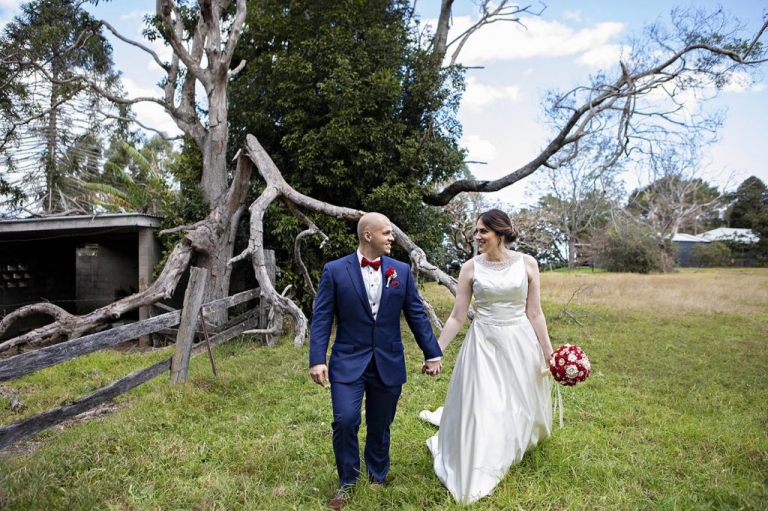 Date: 16 August 2019
Theme: Relaxed, Colours: Red and gold
Couple's names: Kate & Marc
Getting ready at: Dayboro Cottages and Llama Walk
Ceremony location: St Francis Xavier Church, Dayboro
Reception location: Birches Restaurant, Mt Mee
Gown: Kenneth Winston – Beaded Embroidery Pattern/Pearl Satin
Wedding bands and engagement rings: Groom-Diamonds International, Bride-James Allen | Hair & Make up: Miss A Hair and Makeup
Bouquet: Bejewelled Bridal | Cake: JoJo Treats | Photography: Me
Honeymoon:  Singapore and the Maldives
The proposal: Mt Mee Lookout on our One year anniversary watching the sunrise.
Special Memory: The Whole Wedding Day
Special thanks: the parents of the bride and groom for all their love and support
Advice for other brides-to-be: RELAX!!!
Thank you Kate and Marc for choosing me as your wedding photographer. I'm always honored to be chosen as the photographer – especially when it's a very small and personal wedding with 34 guests. And it's wonderful to see how much can be captured in 3.5 hours. Wishing you all the very best!!