Vanessa and Michael – 31st August 2019, Brisbane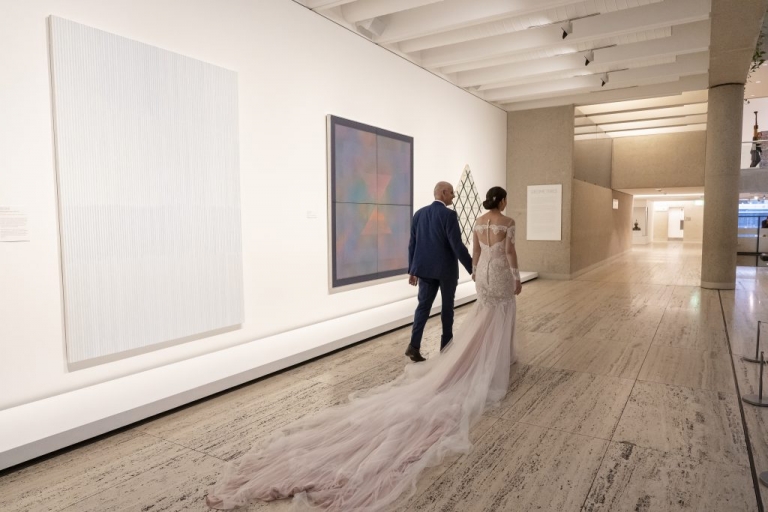 Wow, what can I say about Vanessa and Michael's Wedding, except it was elegant, romantic, and heartfelt
I see and capture a lot of weddings, and each wedding is always different. One that I was pretty excited to be a part of was Vanessa and Michael's wedding day – especially because I have know Vanessa (Ness) for about 8 years, and I was there to capture their engagement shoot just over 3 years ago. At the engagement shoot, this was the first time that I had meet Michael. Such a gentleman and so in love with Vanessa. I knew their wedding day was going to be just perfect. It's a long blog post, but it's worth it!!! Thank you again Ness and Michael.
Theme: Modern. Warm winter tones | Amazing Vendors: Wedding Gown: Nektaria in Melbourne | Reception Gown: Toni Maticevski | Suits: from Canali in Italy via Mitchell Ogilvie Menswear | Wedding bands and engagement ring: Tiffany & Co in Brisbane | Wedding Co-Ordinator: Danielle from White and White Weddings & Events | Furniture: Valiant Events Styling & Hire | Event Letters: Light of the Party | Car Hire: Tic Tac Tours & Premier Limousines | Hair by David Burton from Blow Dry Bar Fortitude Valley | Make up: By one of Vanessa's personal close friend
Cake: Hansel and Gretel Cakes with the Pattern Design by Laura Elizabeth Design | Flowers: Garden Graffiti | Stationery: Laura Elizabeth Design | Ceremony string quartet: String Musicians Australia | Dance lessons by Dancecorp | Band: Baker Boys Band | Celebrant: Alana Salm | Ceremony Chuppah, clear plinths, water glasses and wine glasses: The Styled Group | Video: Stuart from Stix Pix Media | Grazing platters: Graze at Samford | Bridesmaid dresses: Tania Olsen Designs | Flowergirl dress: Custom made by Connie Silvestro (Melbourne) from Mini Treasure Kids | Honey jars for guests: Samford Valley Honey | Champagne Tower: Main Event Weddings | Wishing Well Signage: Unique Gifts by Creative Sensations (Ebay) | Social Media acrylic sign: Brushed Designs Co | Wooden Table Numbers: Kelleigh and Co | Pre drinks entertainment (acoustic singer): Andrea Viti K from Peace Run Records | Beauty treatments and skin care maintenance by Everton Park Hair and Beauty
The proposal: We got engaged on Anzac Day 2016 at Bunyaville Forest Park near Albany Creek. Michael told me he had to get something out of the back of his car and seemed to be taking a long time so I walked around to the back of the car to see what he was doing and he was waiting there with the ring. We had our engagement shoot with Lisa at Bunyaville subsequently.
Hen's night: the Hens night was held in Byron Bay. We had dinner at a restaurant called The Italian and went out to various bars afterwards for drinks. We stayed at Elements of Byron Resort and Spa and were fortunate to be able to enjoy a beautiful cake by Wende from Design a Cupcake:
The weekend was spent enjoying spa treatments at the Osprey Spa at Elements, eating delicious food, hanging poolside in the adults only swim up bar at Elements and playing lots of silly, fun games on the Friday night in our villa whilst drinking champagne and grazing on a platter from Graze at Samford alongside my friend Shannon's awesome Indian curry. The hens weekend was held over 2 & 3 August. Kate, my Maid of Honor did a great job at organising the Hens Weekend.
Buck's night: Gary (Michael's best man) organised for Michael and a few others to go to a Cigar and Wine evening put on by Darren Davis from Davis & White and held at Baedeker in Fortitude Valley. Michael's Bucks night was held on Thursday 29 August.
Funniest Moment on your wedding day: funniest moment on the wedding day would have to be when Michael forgot to bring the wine so a part of the ceremony that had been planned couldn't take place. Then the Celebrant said she'd source some from the venue that was serving alcohol prior to the ceremony taking place but in the hustle and excitement of everything going on, she forgot to so we never did have that wine as part of the ceremony. We almost forgot to do the registry / certificate signings. It wasn't until Michael pointed this out that we all remembered it wasn't official until that bit was done.
Special Memory: one of the special memories for me would be my daughter giving the speech that she did alongside all 3 of Michael's adult children attending the wedding. They all travelled up from Melbourne and I know it meant the world to him that they could be there.
Special thanks: to all of our guests who travelled from all over to be there and to Danielle White and her team for bringing the whole day together the way that she did. It went off without a hitch and wouldn't have been possible without her exemplary wedding planning skills.
Advice for other brides-to-be: don't stress if you have last minute guests pulling out. It happens at every wedding. Do have a last minute back up list if you need to – but be honest / make a joke of why you are inviting those people or don't worry, and don't fill the seats. Don't quibble over small amounts especially at the end of the planning process. It will seem that money is just going out left, right and centre when you are paying your supplier's final bills but in the scheme of things, if you find yourself stressing over a small amount, it is probably because of pre wedding stress. By that stage you would have already invested thousands into your wedding, so in the scheme of things, a hundred dollars isn't much. Listen to your wedding planner and celebrant when they make suggestions. They do this every week and know a thing or 2 about weddings and what works / what doesn't. Trust them and the process.
Why you chose Lisa from With Every Heartbeat Photography / I chose Lisa because I had been aware of who she was for quite a few years due to both residing in the North Brisbane area and her great social media / online marketing that she did. I chose Lisa as our engagement photographer and she patiently waited for us whilst we saved for the wedding, chose different venues and moved the date twice. It was never a doubt for me that I would use anyone else. I have long admired Lisa's high standard of work and felt privileged that she was available to work with us on August 31. 
Post wedding we enjoyed a night at the new Emporium Hotel in South Bank, Brisbane. This was included as part of the deal when booking a wedding at QAGOMA. We loved every moment of our stay at this hotel and look forward to returning for our anniversary.
Honeymoon: The honeymoon will be spent near Glenorchy in New Zealand at Blanket Bay Lodge followed by a few nights at The Louise in The Barossa before heading to Melbourne for Kennedy Oaks Day.
Pablo Neruda sonnet: Michael read this to Vanessa at the Ceremony.
"Sonnet XVII

I do not love you as if you were salt-rose, or topaz,
or the arrow of carnations the fire shoots off.
I love you as certain dark things are to be loved,
in secret, between the shadow and the soul.

I love you as the plant that never blooms
but carries in itself the light of hidden flowers;
thanks to your love a certain solid fragrance,
risen from the earth, lives darkly in my body.

I love you without knowing how, or when, or from where.
I love you straightforwardly, without complexities or pride;
so I love you because I know no other way than this:

where I does not exist, nor you,
so close that your hand on my chest is my hand,
so close that your eyes close as I fall asleep. "
Thank you so so much Vanessa and Michael for choosing me as your engagement and wedding photographer – and I was more than happy to wait to see you both get married, you're a match made in heaven and it was an absolute privilege to be a part of your incredible day! Thank you also to my wonderful 2nd shooter Maz, who was incredible, especially since I wasn't well leading up to the wedding, but we managed to successfully capture this beautiful wedding.