This wedding will bring tears to your eyes.  Happy tears.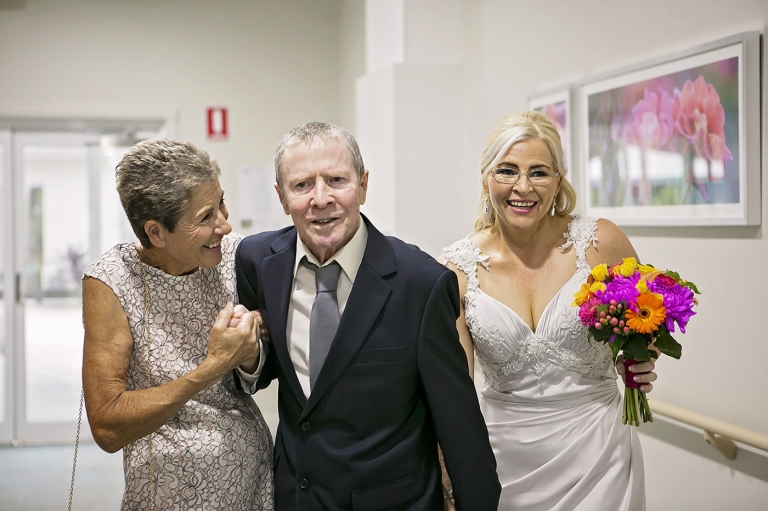 One of my very best friends, Hayley, married Robert at her father's Nursing Home in November.  Hayley's Dad has Alzheimers, and Hayley just knew it was the right thing to have 14 of their closest family members to help them celebrate at the Home.  After months of planning, and keeping it all a secret (except for those 14 guests) Hayley and Robert realised how extra special this day had become.
And I was pretty excited to be invited, and I happily said yes to being their photographer, and I was also one of their witnesses!  That was very special to me.
And the biggest surprise of all, was when Hayley phoned me that morning, whilst getting her make up done, and said the Nursing Home's marketing division had organised for Channel 7 and Channel 10 to attend their wedding ceremony and that they were going to be on the news that night!!!   This was when it was going to be announced to all of Hayley and Robert's extended family and friends, that they were married!   It's not every day you get a tv crew (or two) at your wedding!!!
Here's some images from their very emotional and beautiful day.  I did get very teary, first when I saw Hayley arrive in Robert's Mustang, and again whilst Hayley was walking down the aisle with her Mum and Dad.
Warning: there's a lot of images!!!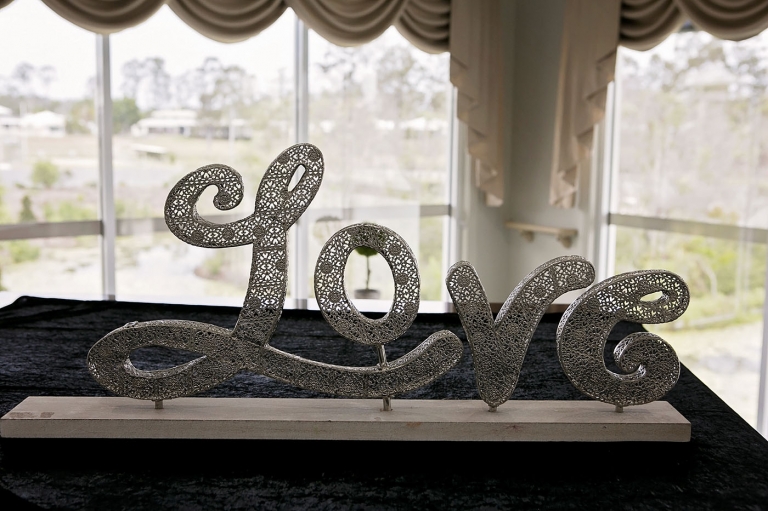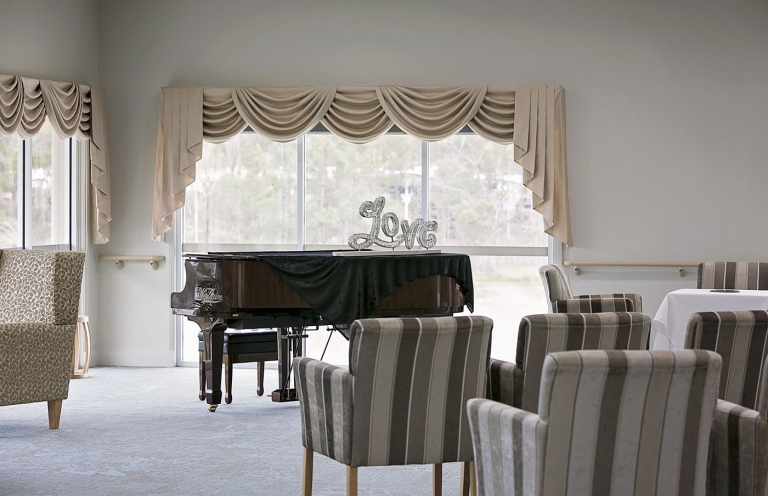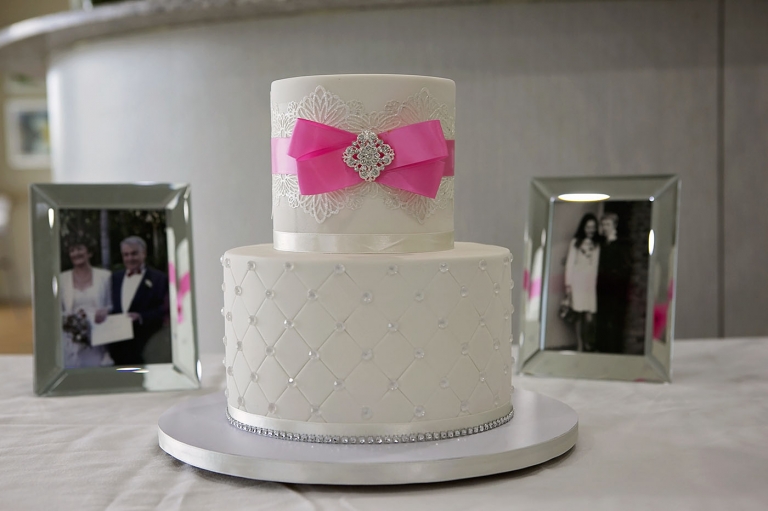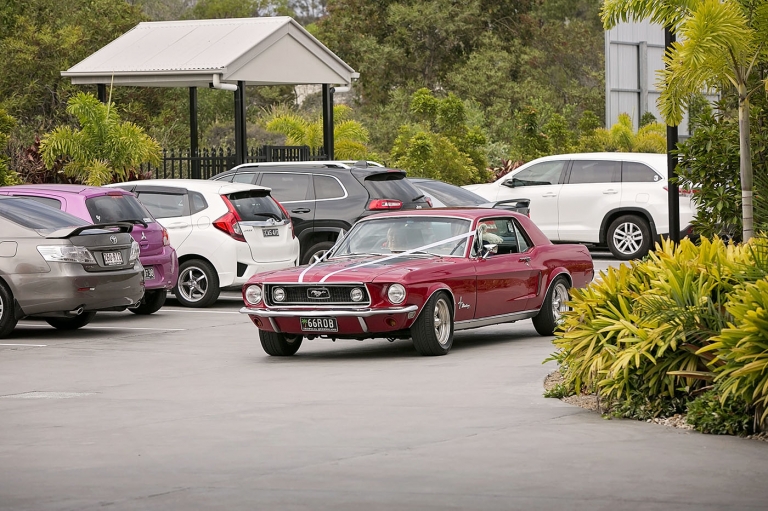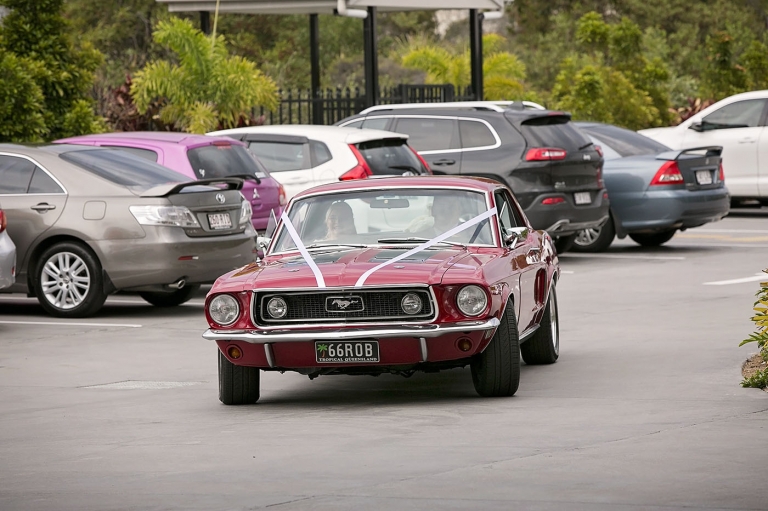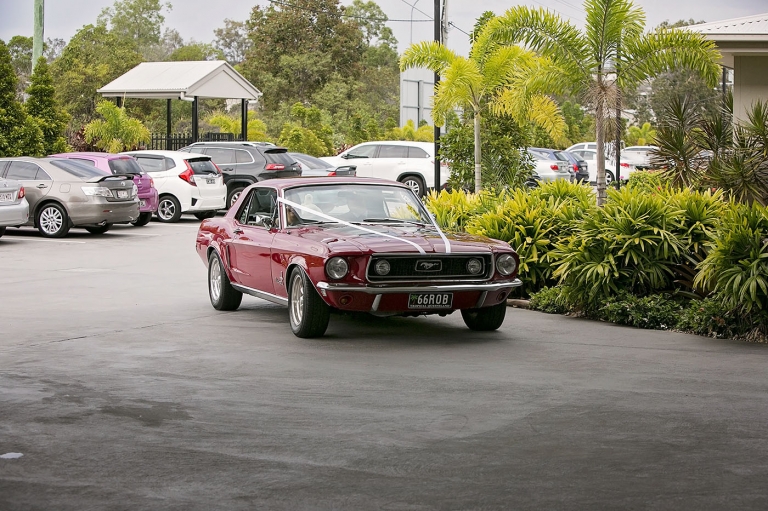 Date: 12th November 2016
Couple's full names: Hayley McClellan and Robert Hanley
Ceremony location: Palm Lake Care, Bethania
Reception location: Kabuki Restaurant, Stamford Plaza
Gown: Ferrari Bridal  http://www.ferrariformal.com.au
Engagement Ring:  Rhia Jewellers https://www.facebook.com/RHIA-Jewellers-662616197095829/
Wedding Rings: Rhia Jewellers
Celebrant: Andrea's Weddings http://andreasweddings.com
Decorator: Wedding Wonderland & ladies from Palm Lake
Hair: Macarthy Hair http://www.macarthyhair.com
Hair piece: Lovisa
Bridal party attire: Bridesmaid –  Sheike at Carindale, Groomsman –  Johnny Bigg Garden City
Make-up:  Chanel Boutique Carindale
Flowers:  All's Rosy Browns Plains https://www.facebook.com/Allsrosy/
Stationery: Wedding Wonderland
Cake: Cakey Creations http://cakeycreations.com.au
Transport: Grooms Mustang & Oakcorp Extreme Super Stretches http://oakcorp.com.au
Photography: Me :O)
Honeymoon:  Wedding night – Stamford Plaza.  Honeymoon 2017 – USA
The proposal:  Private poolside proposal at QT Gold Coast.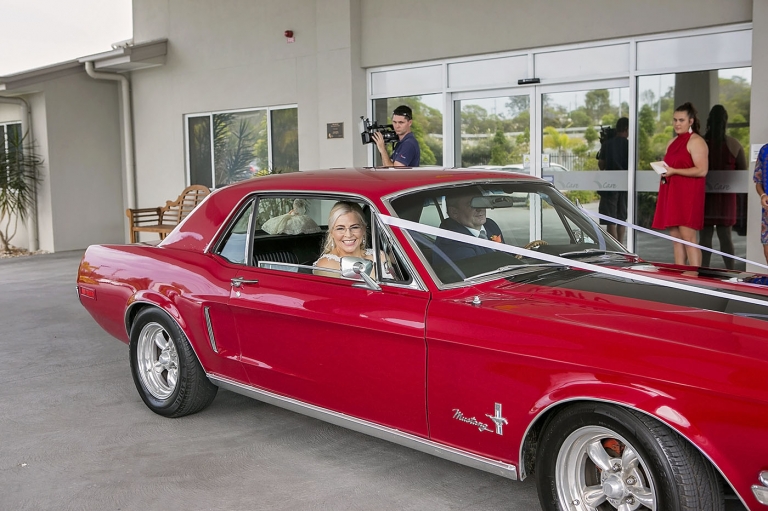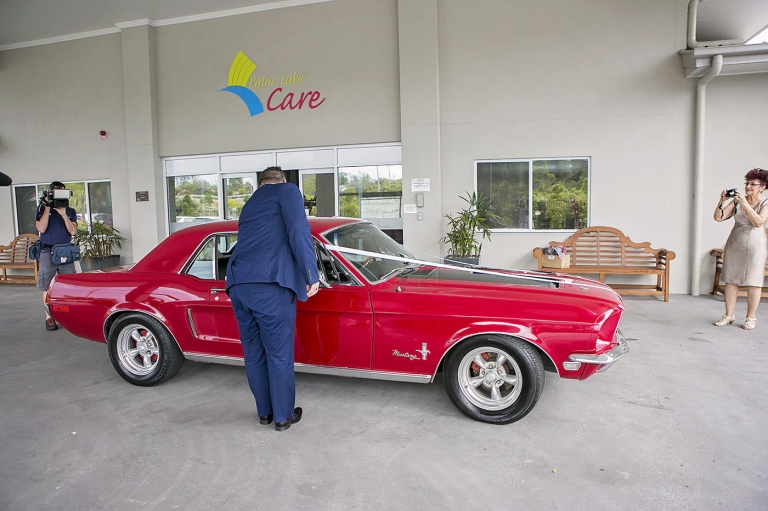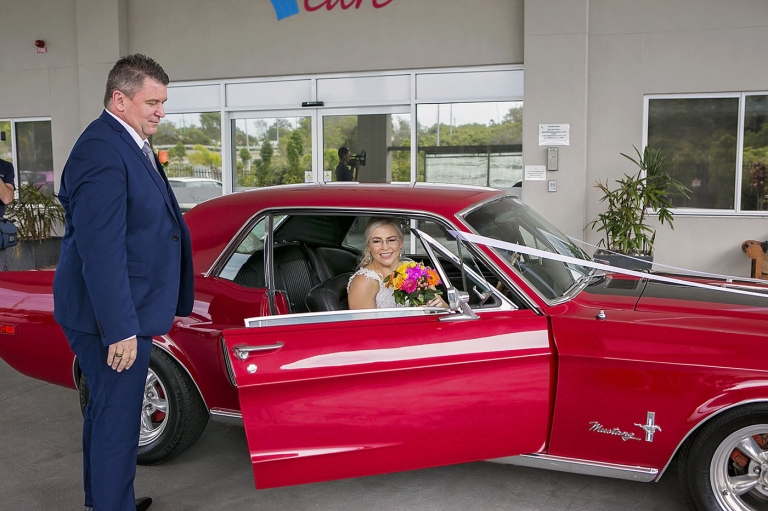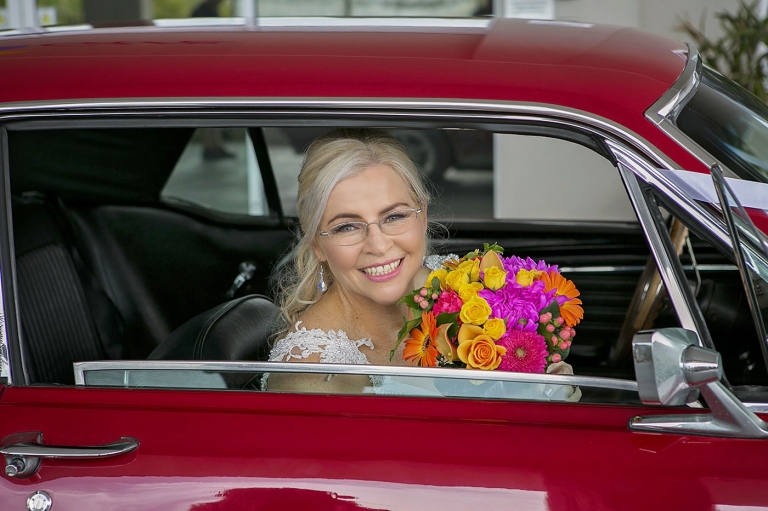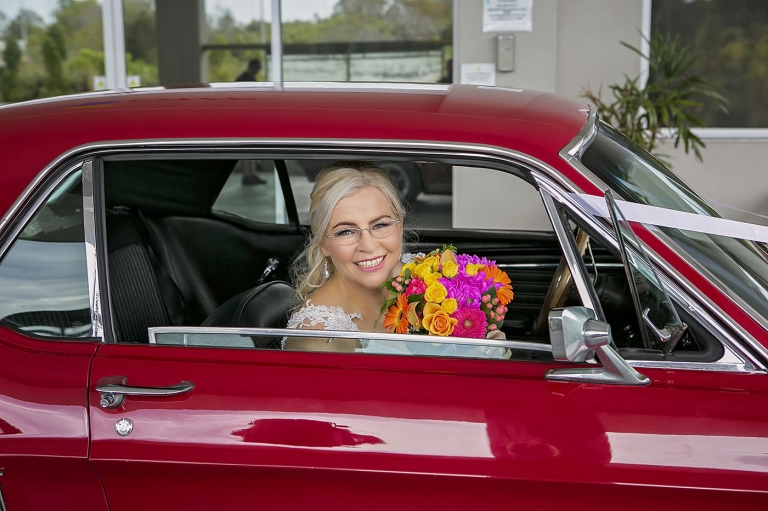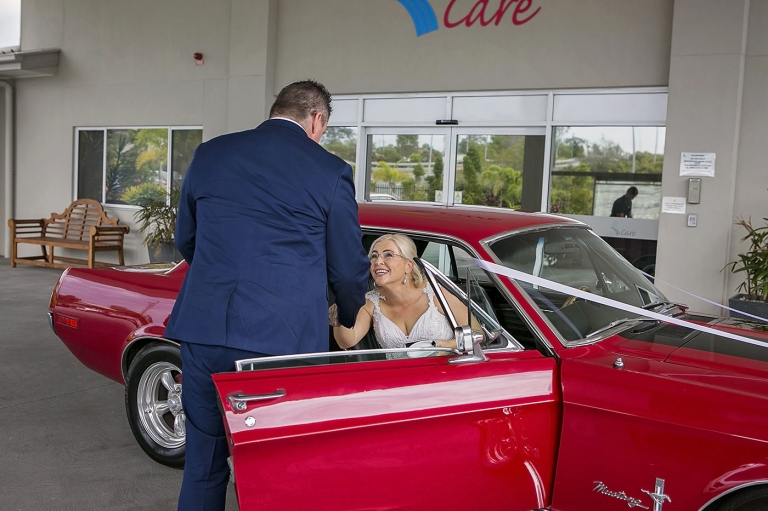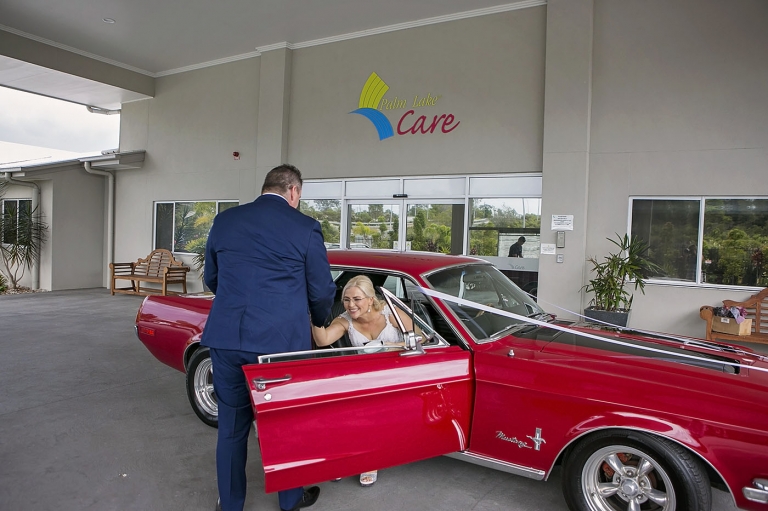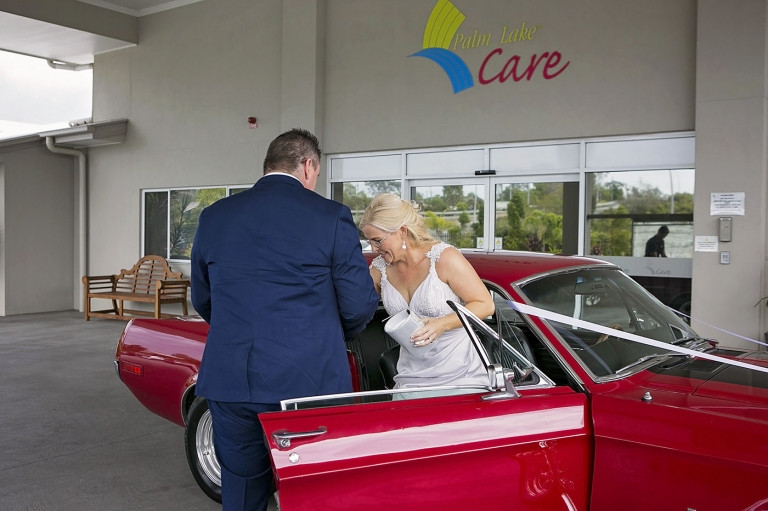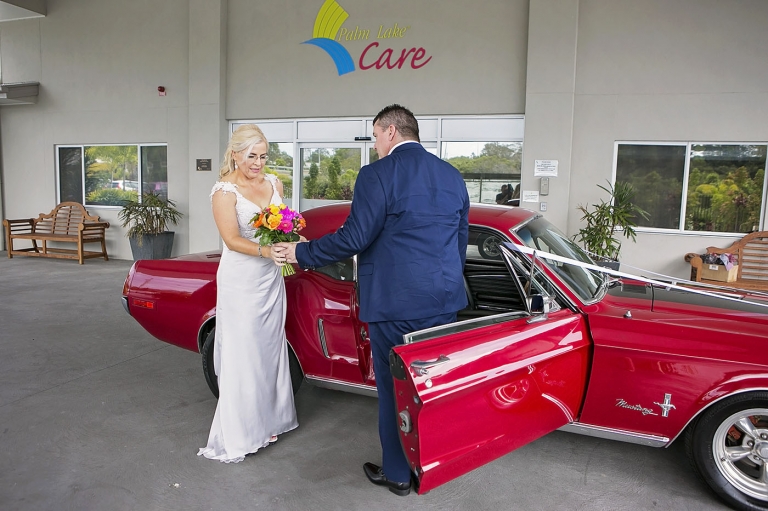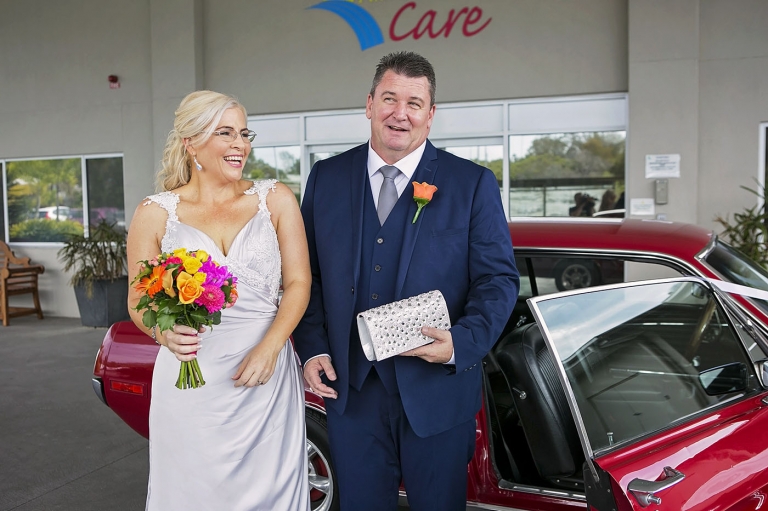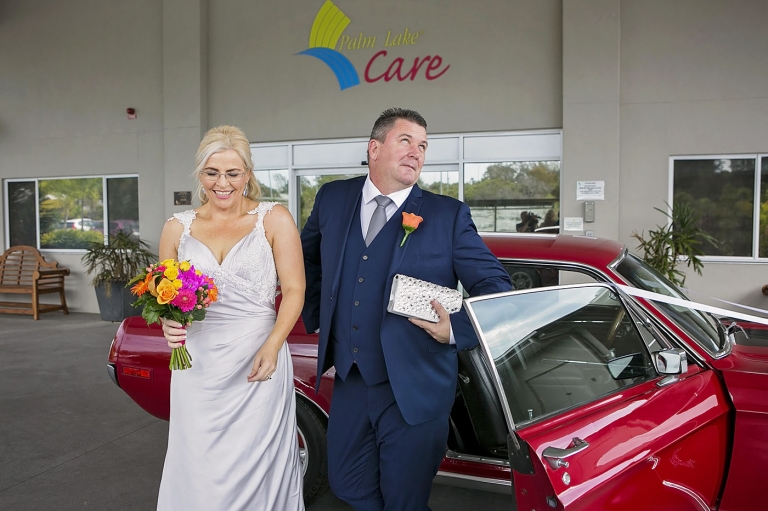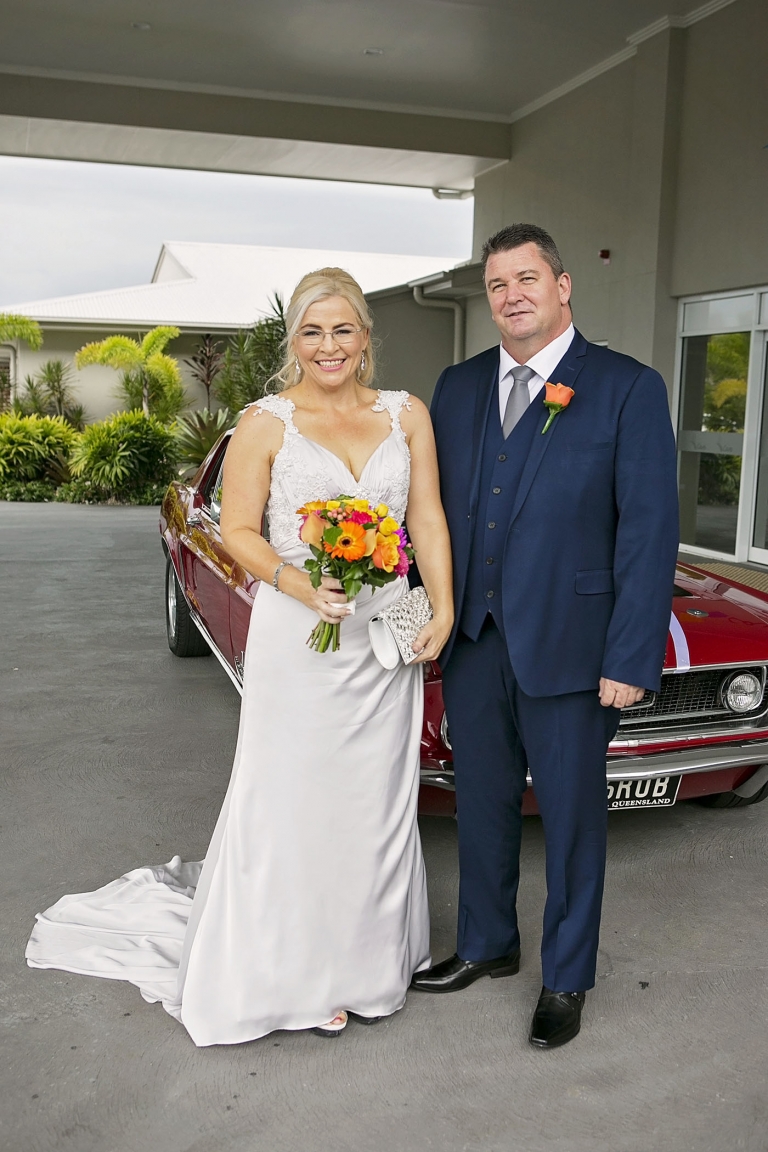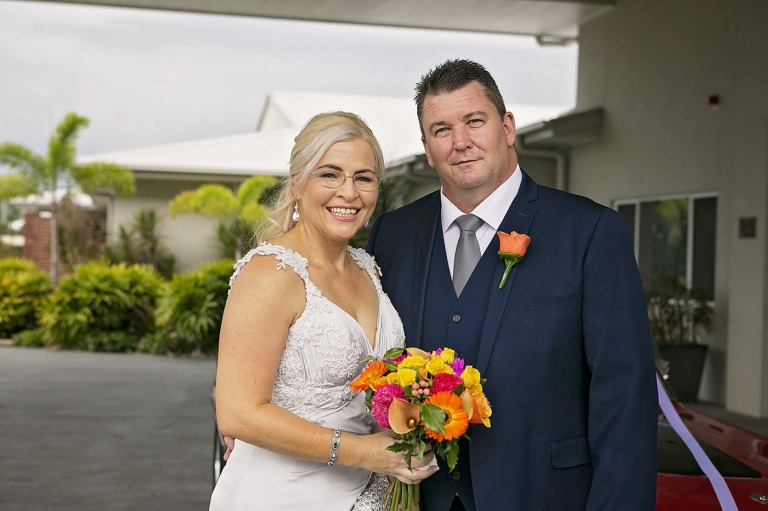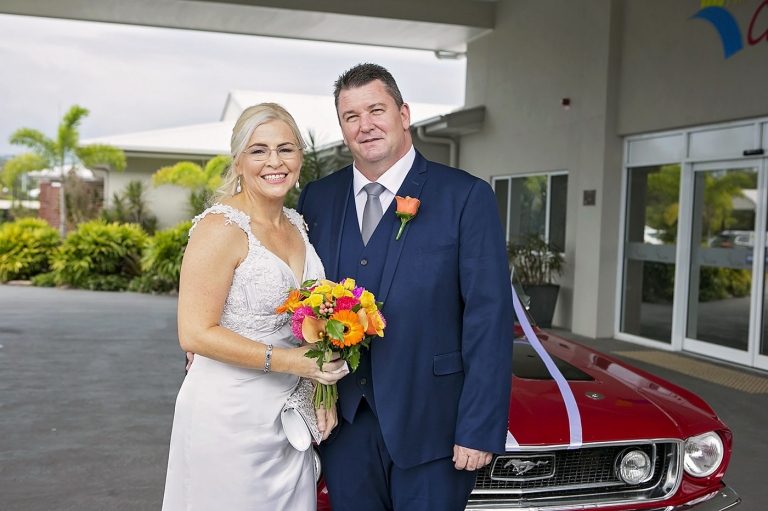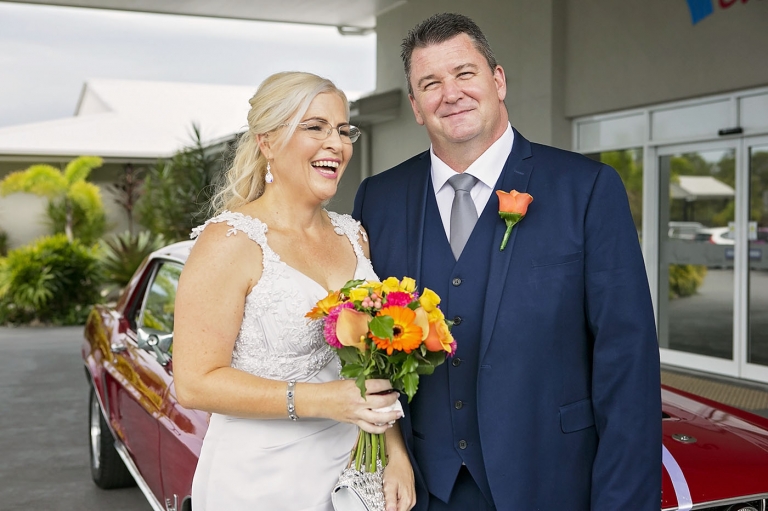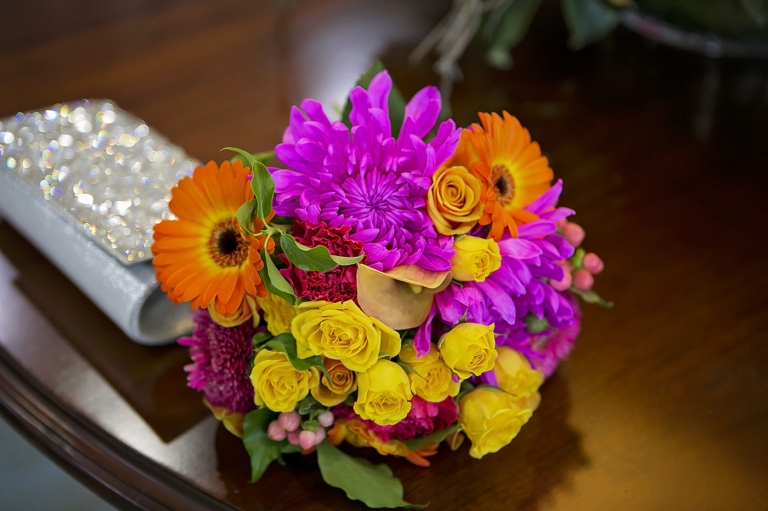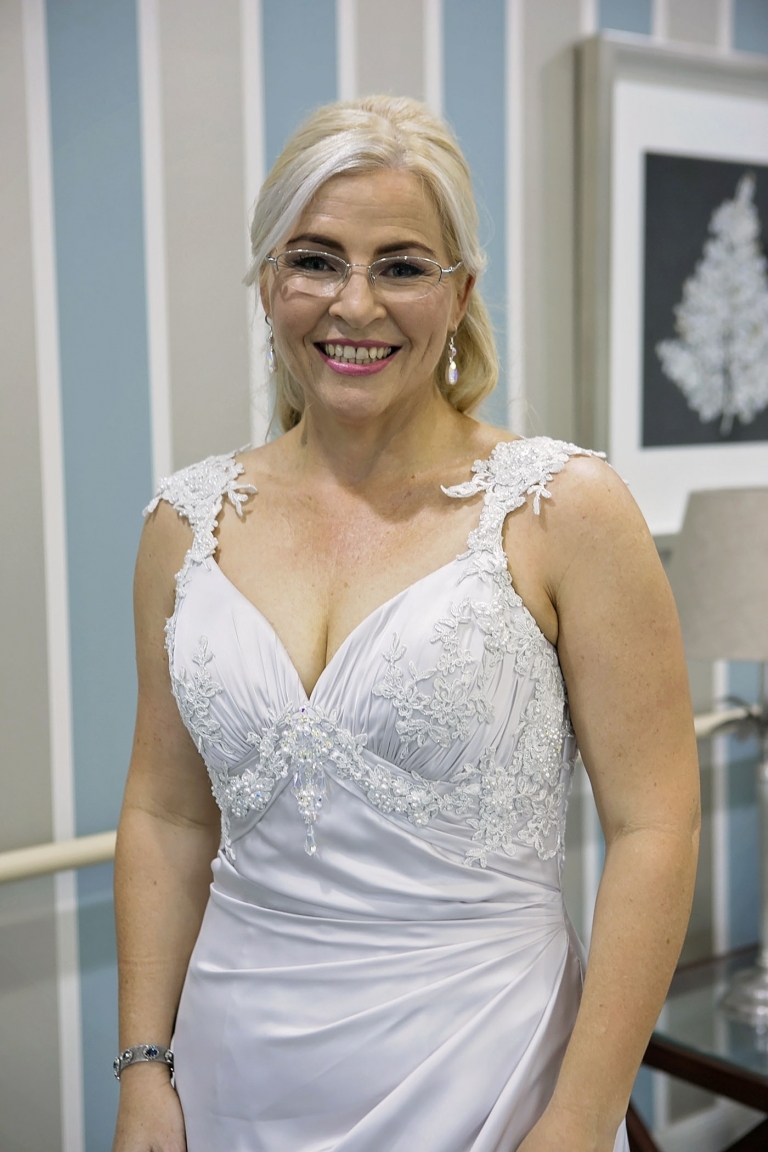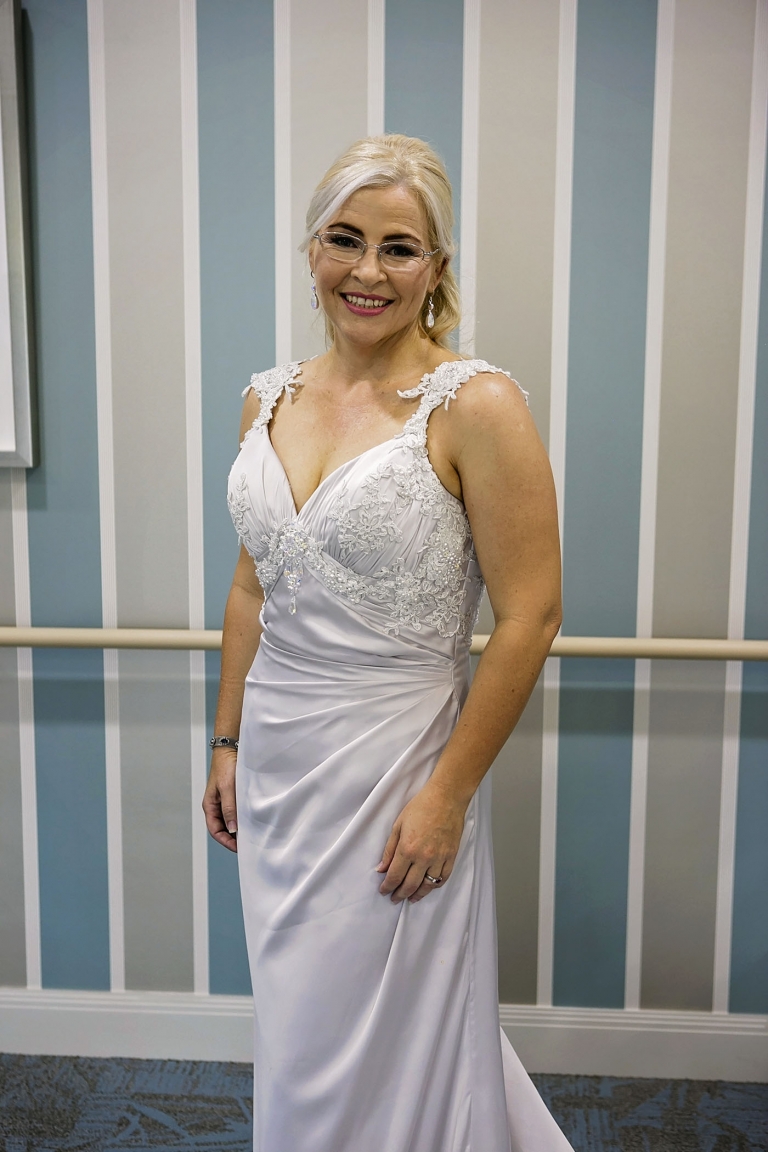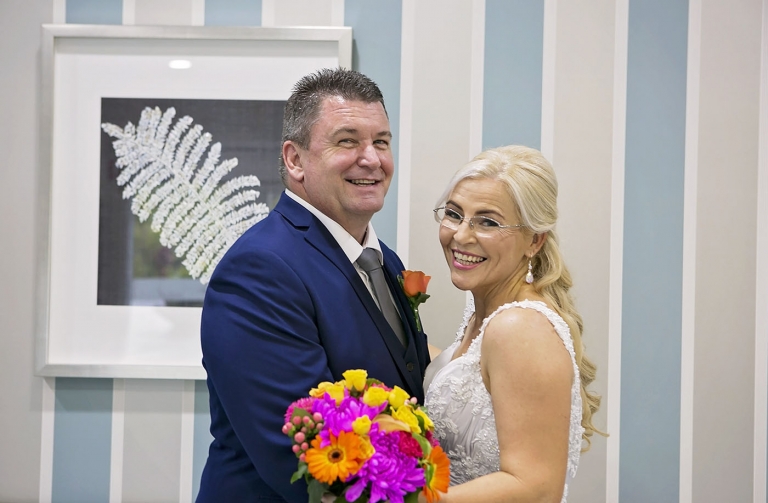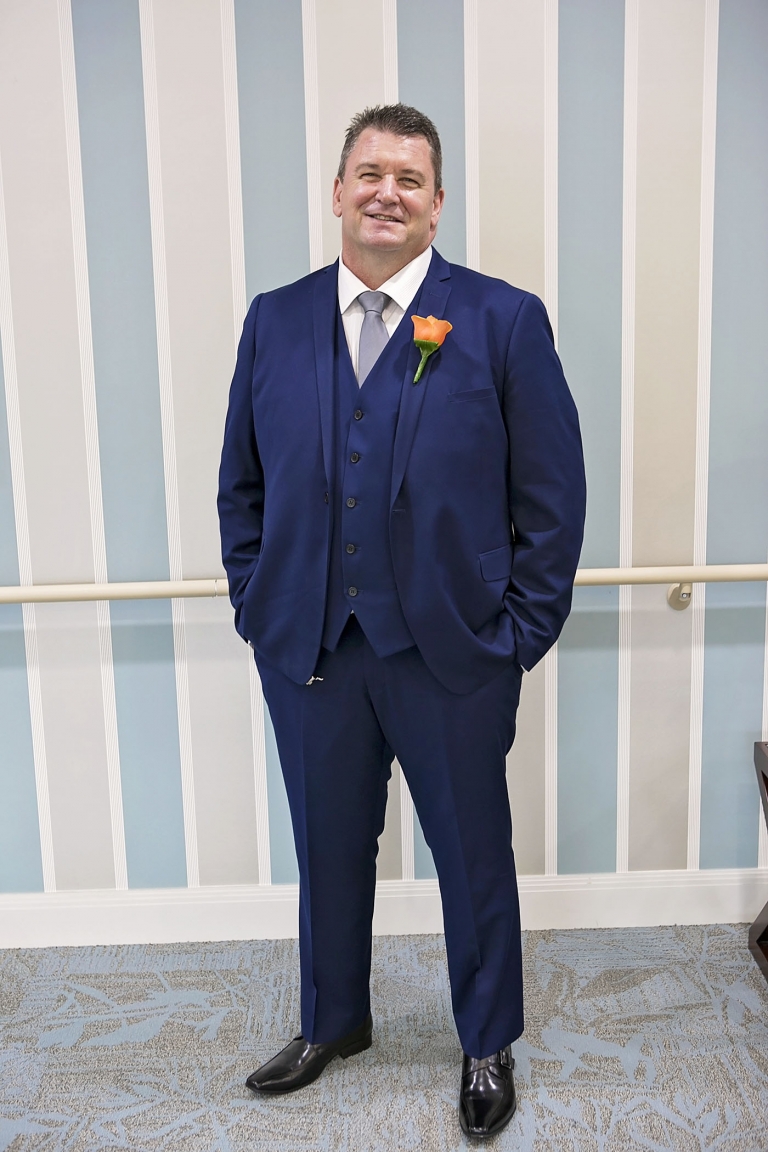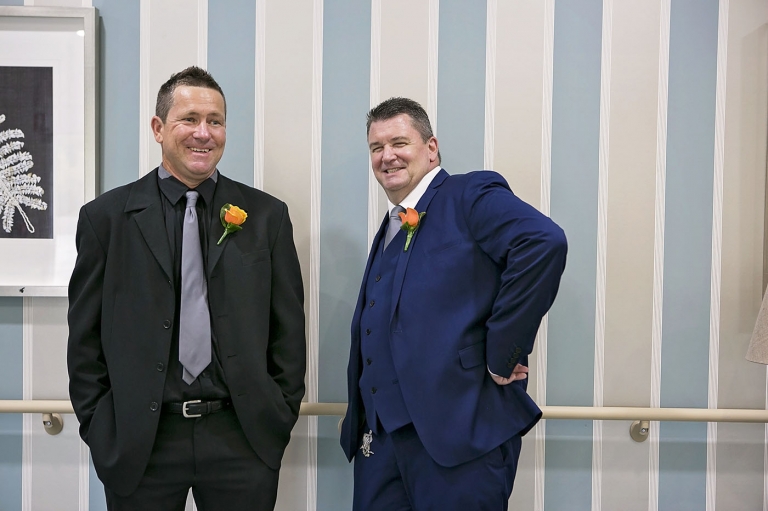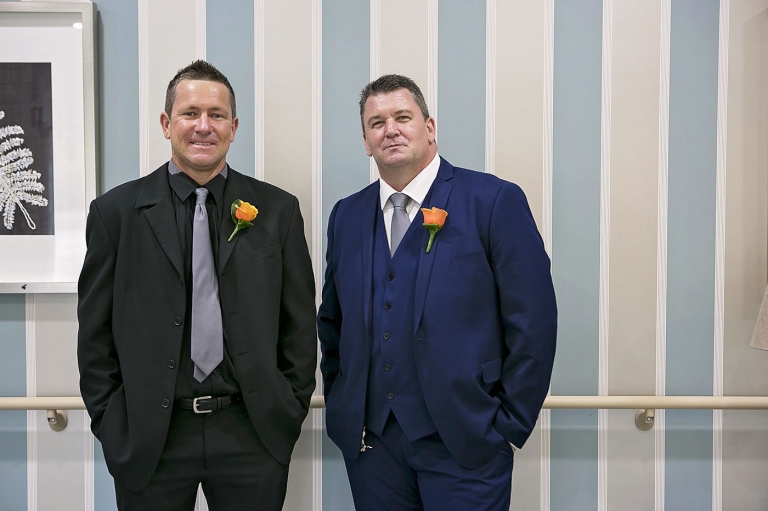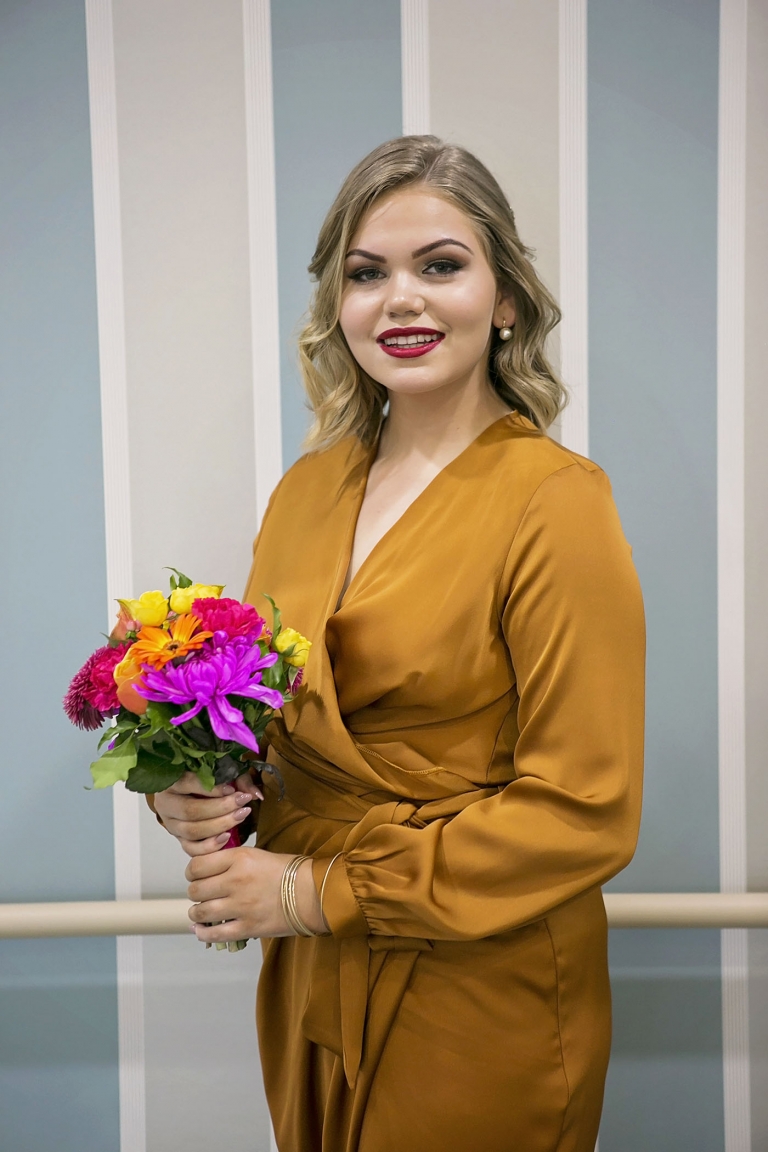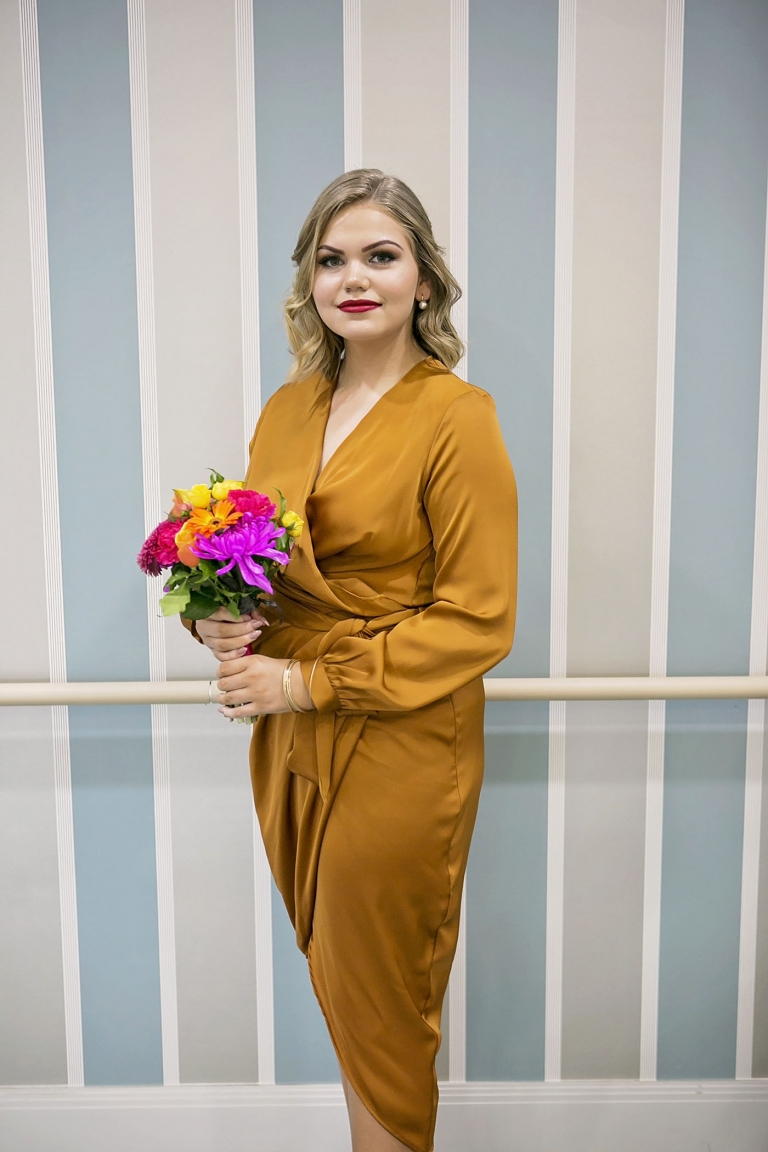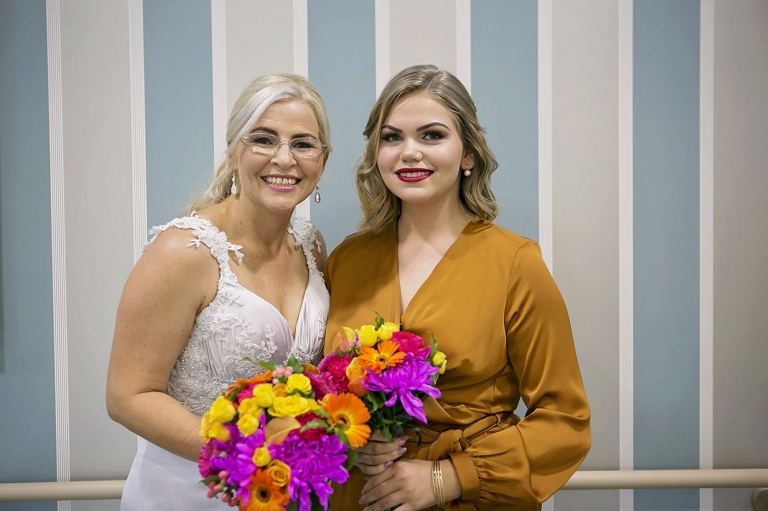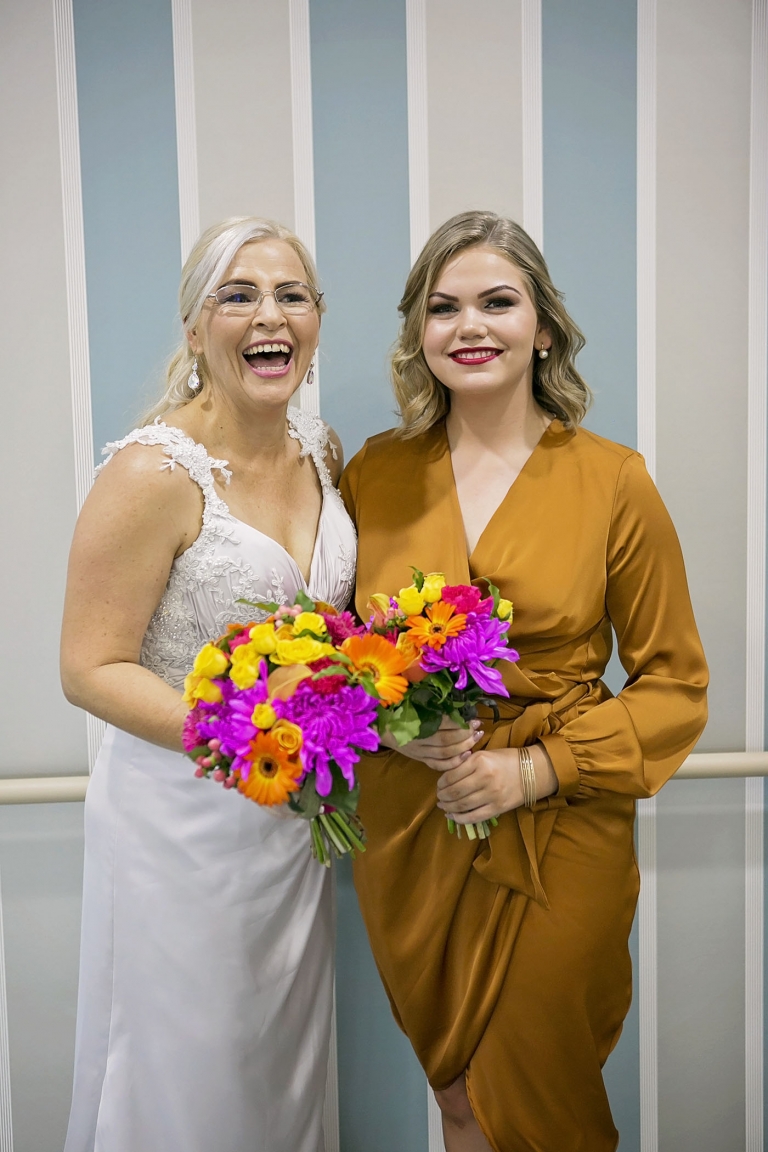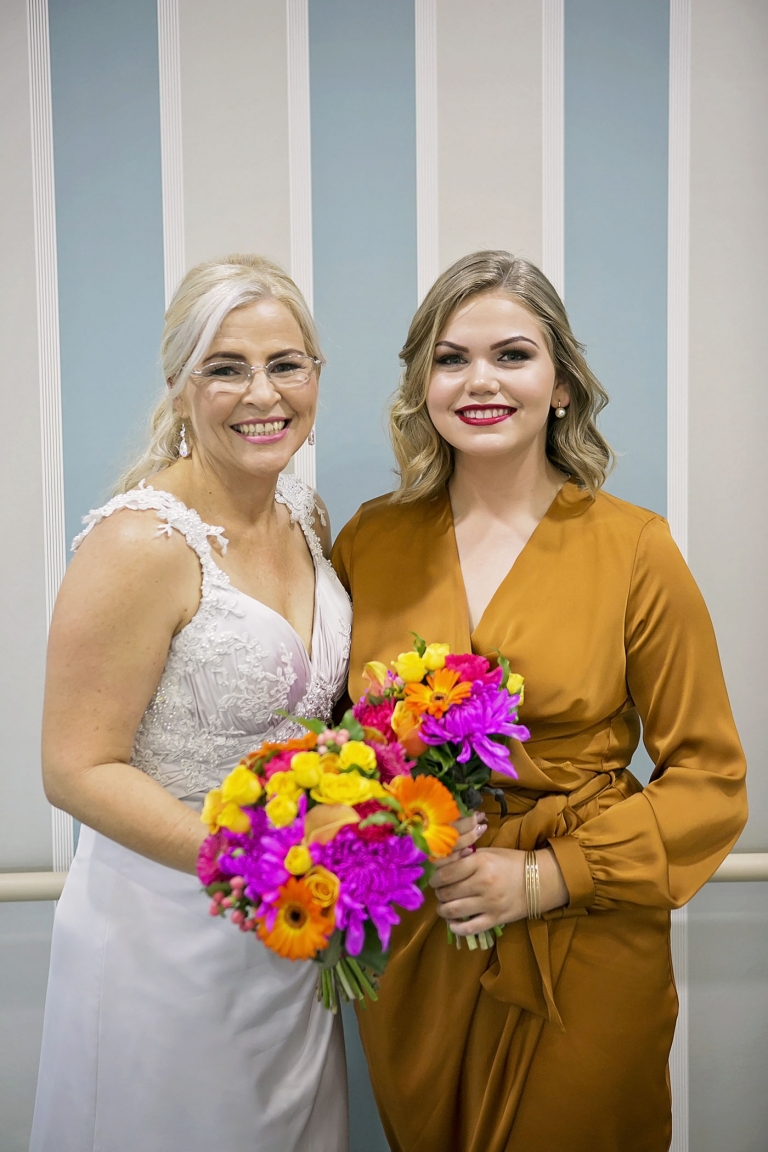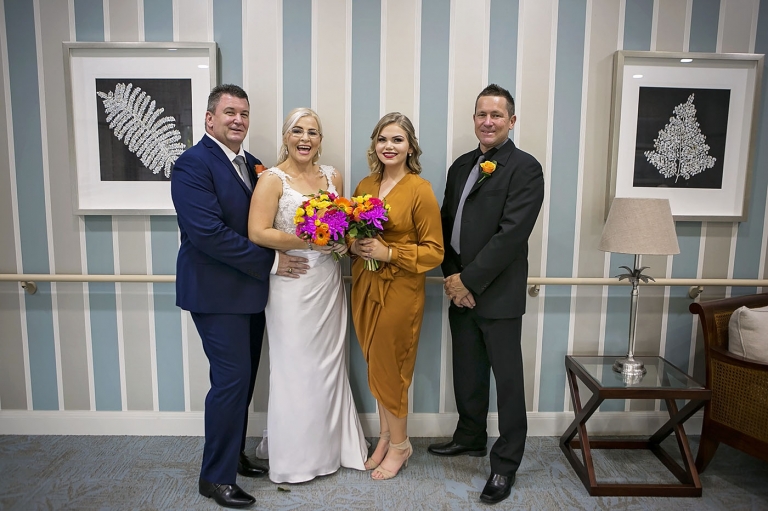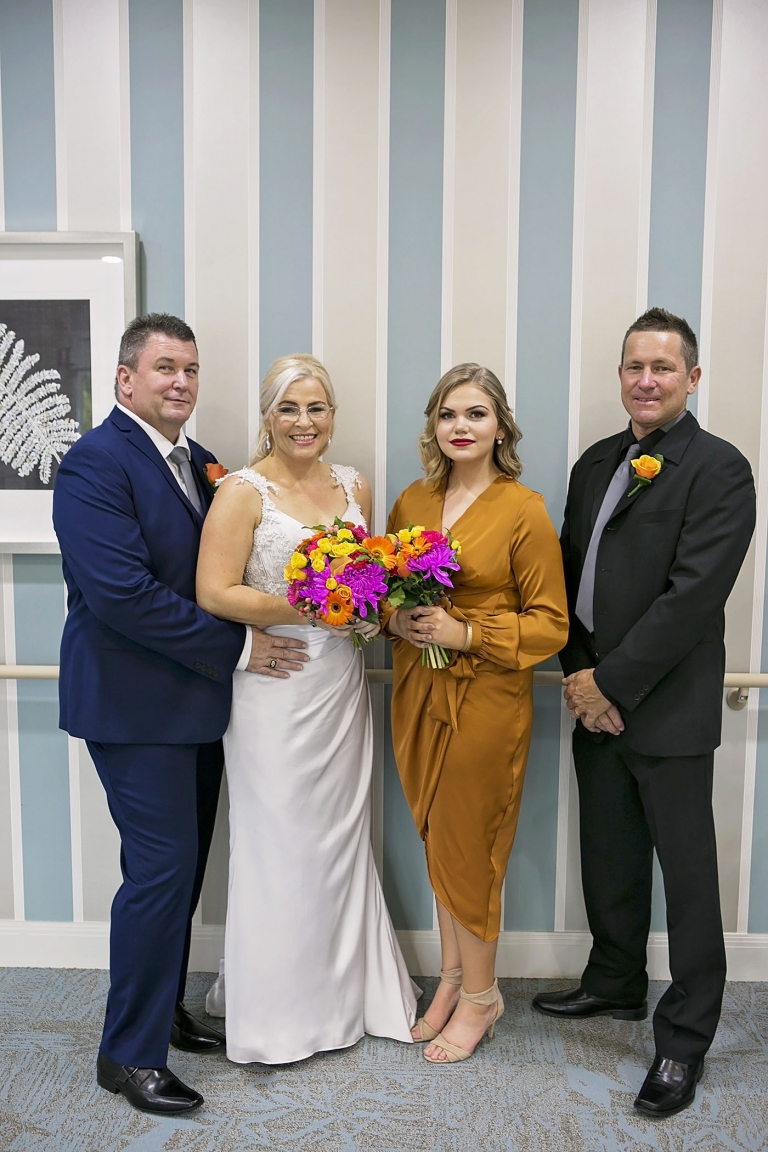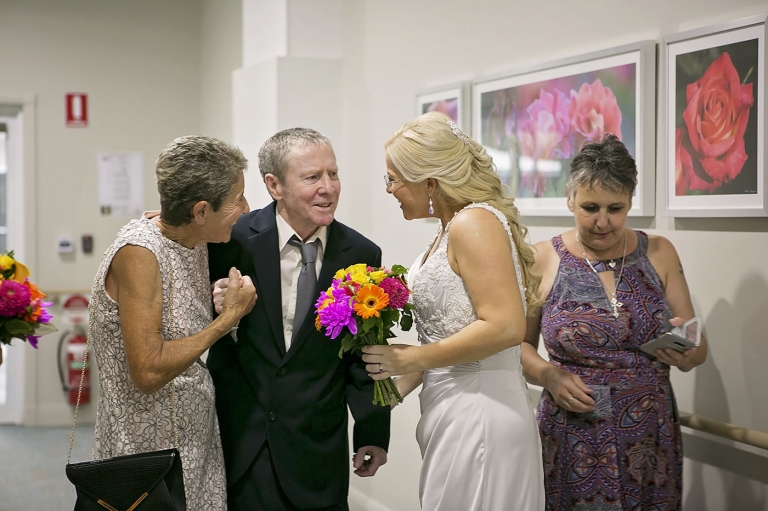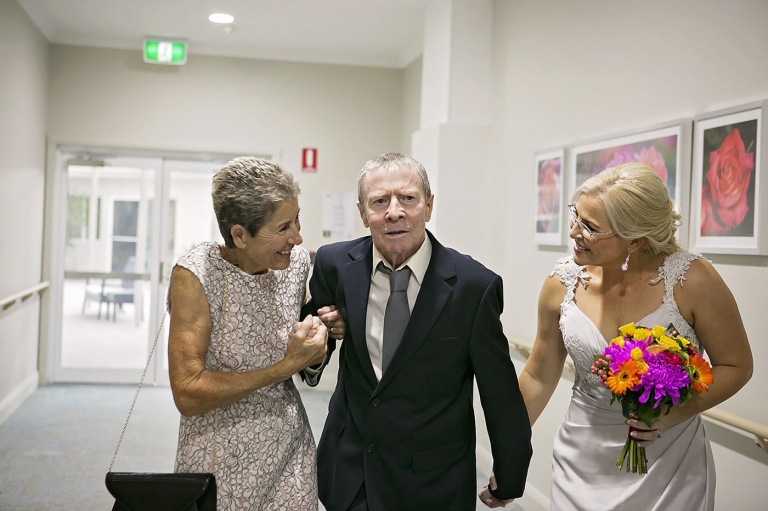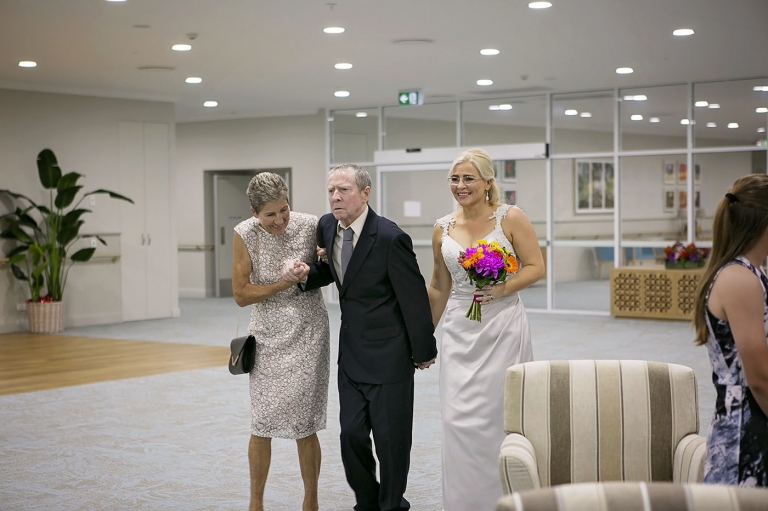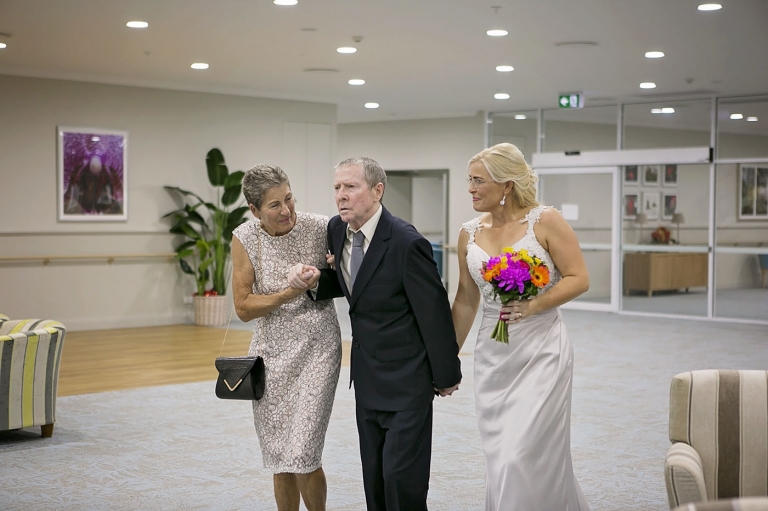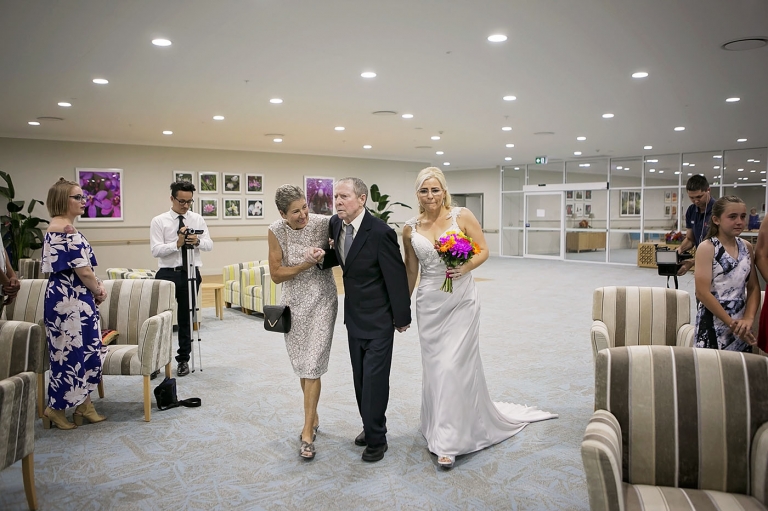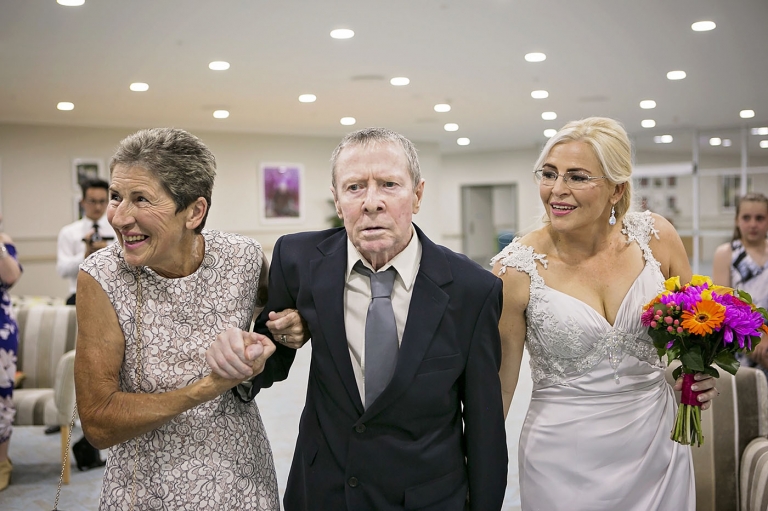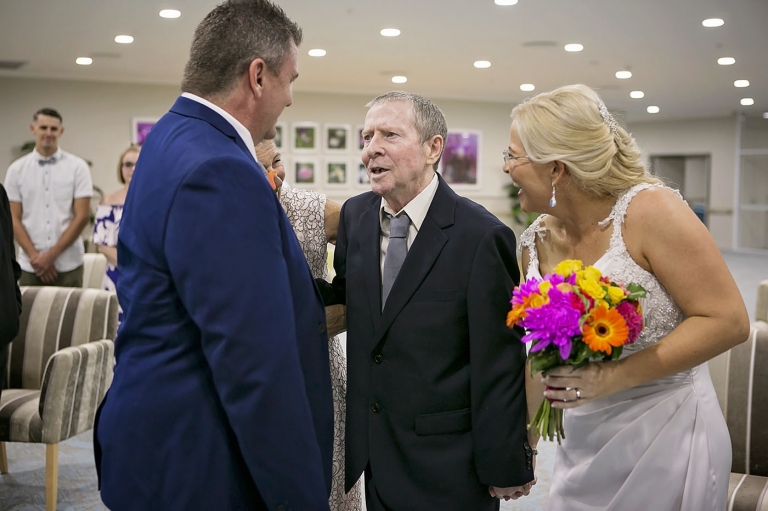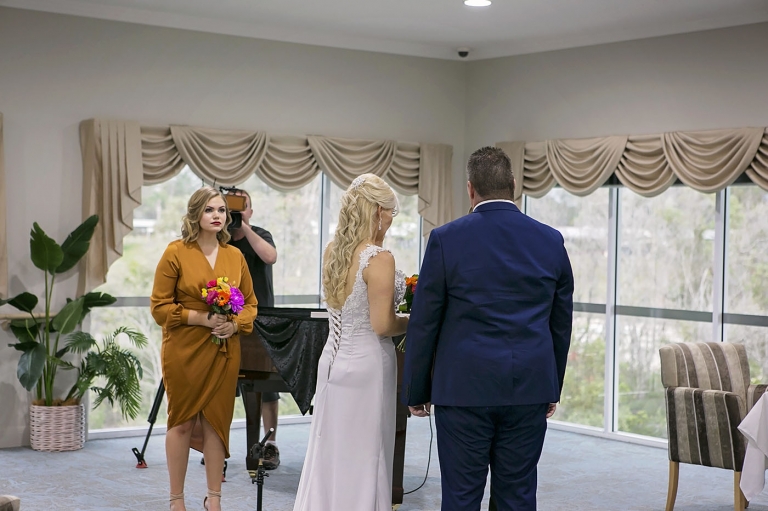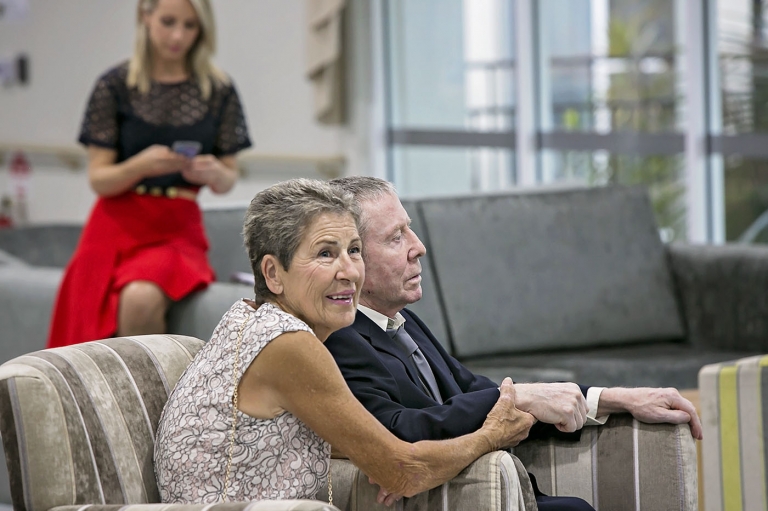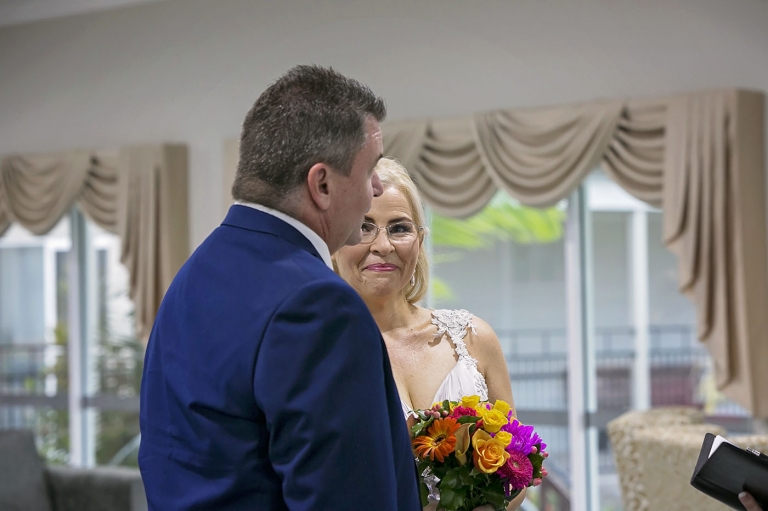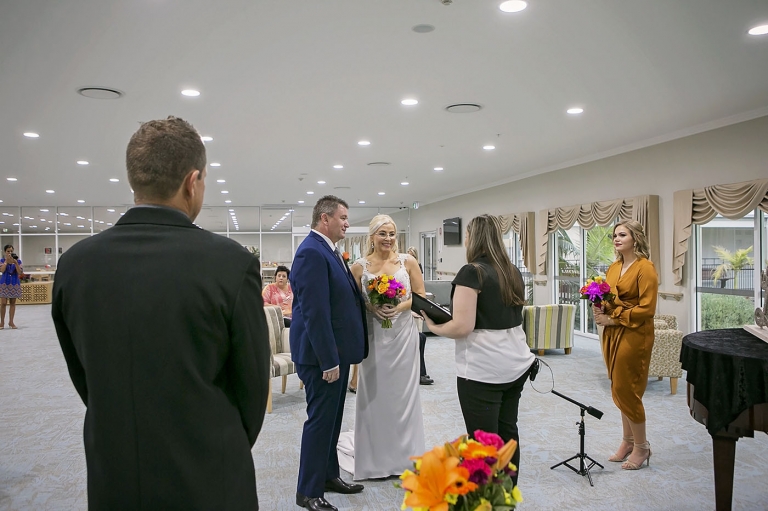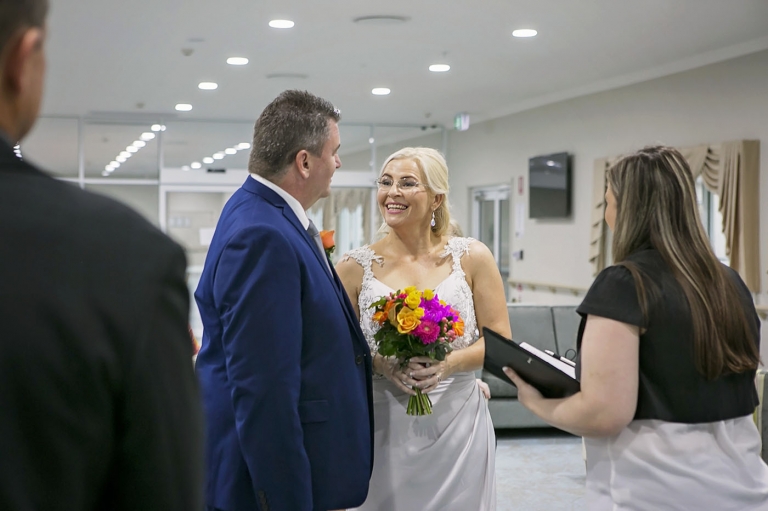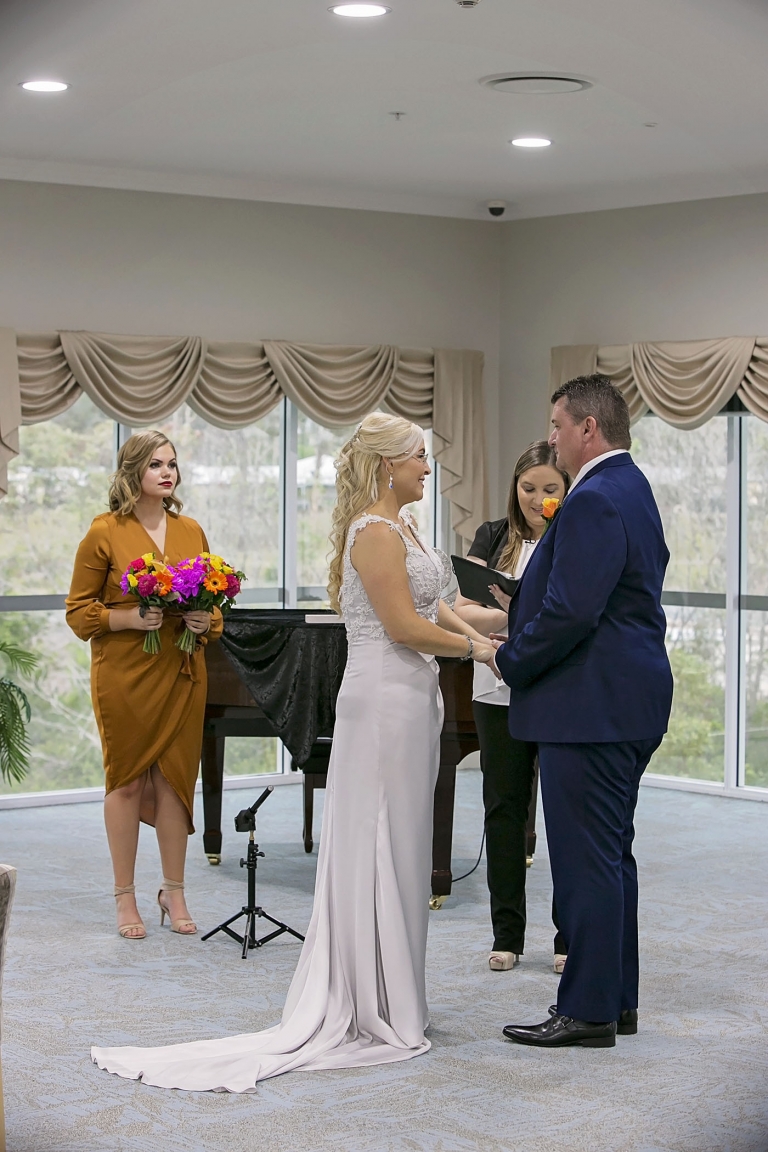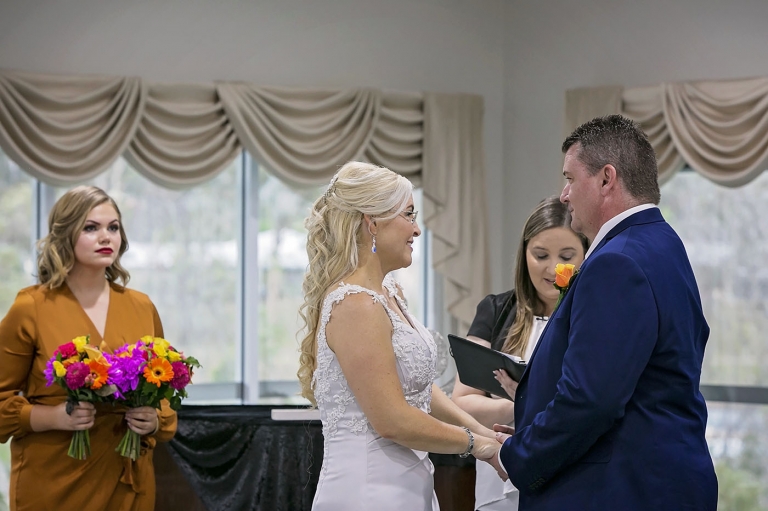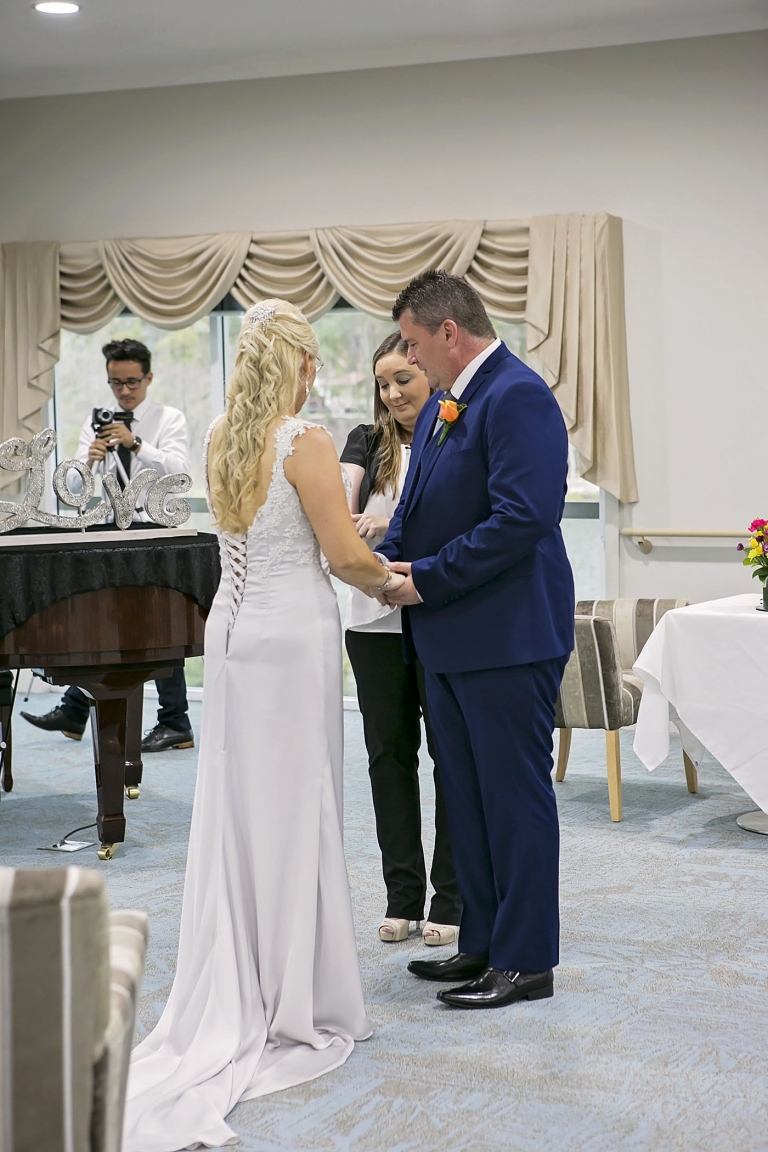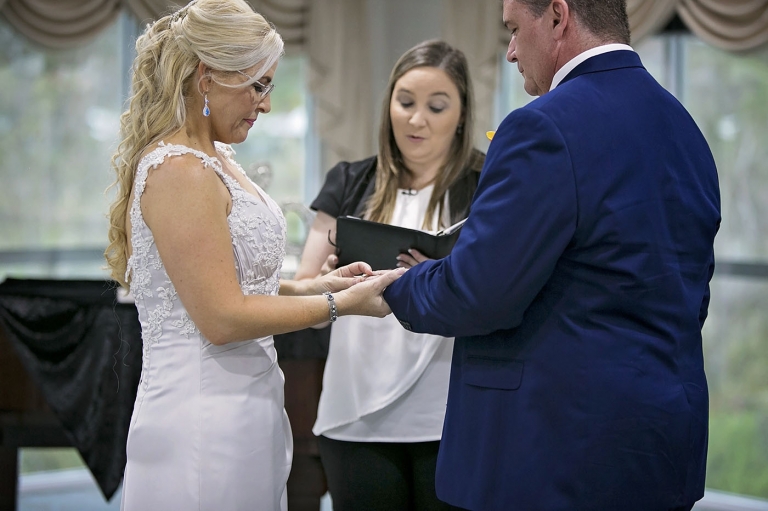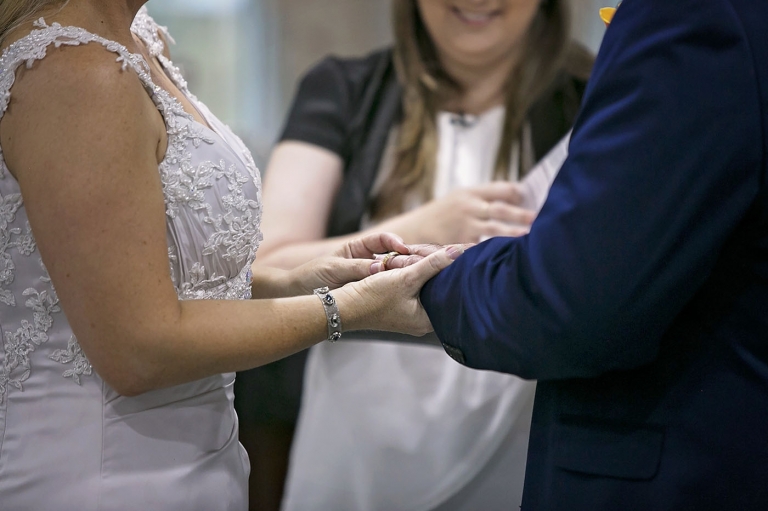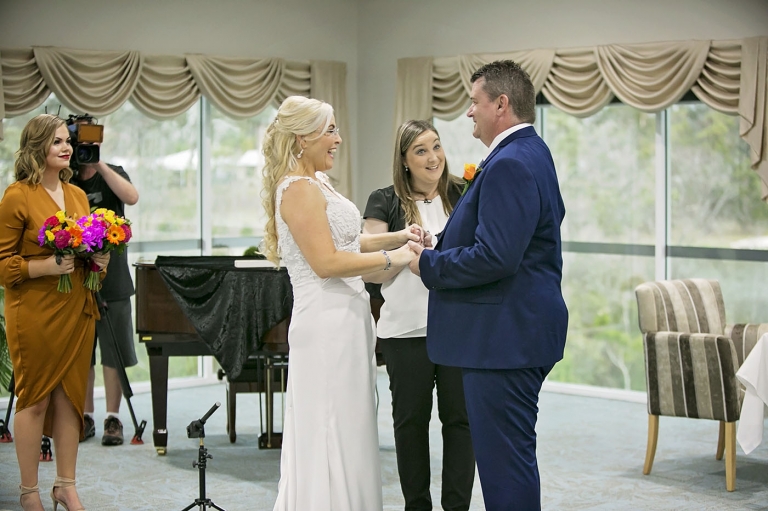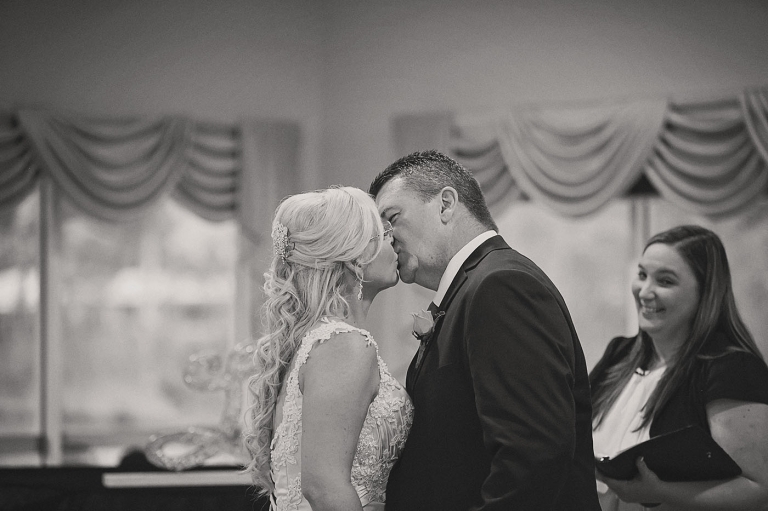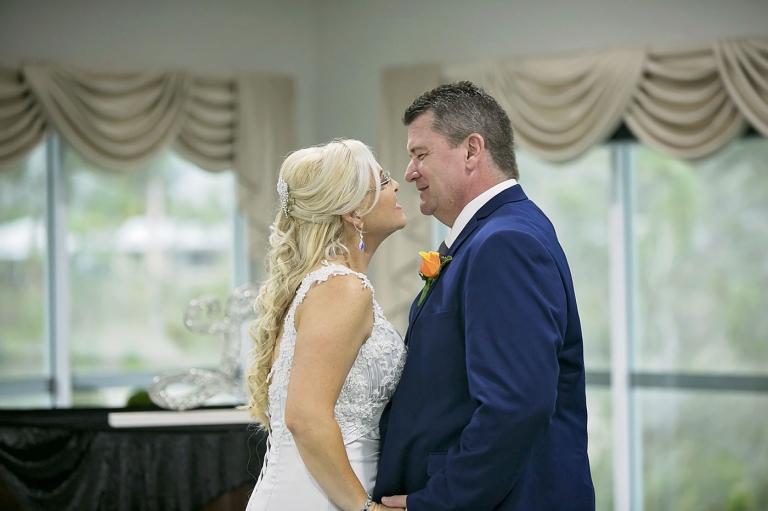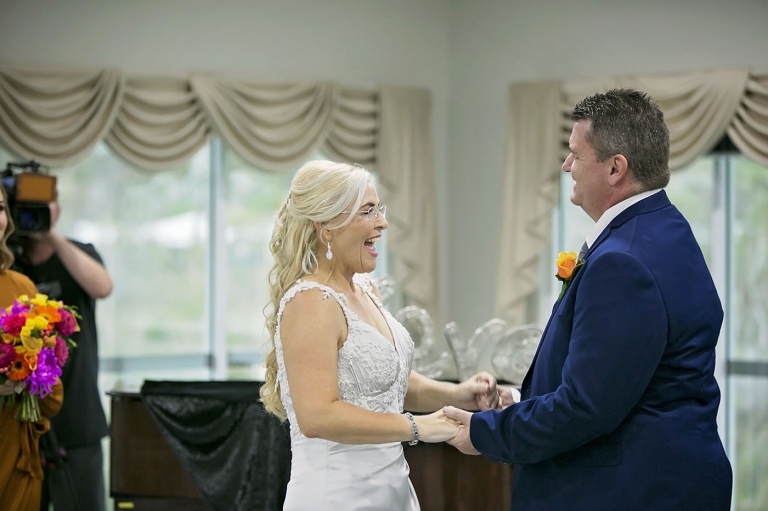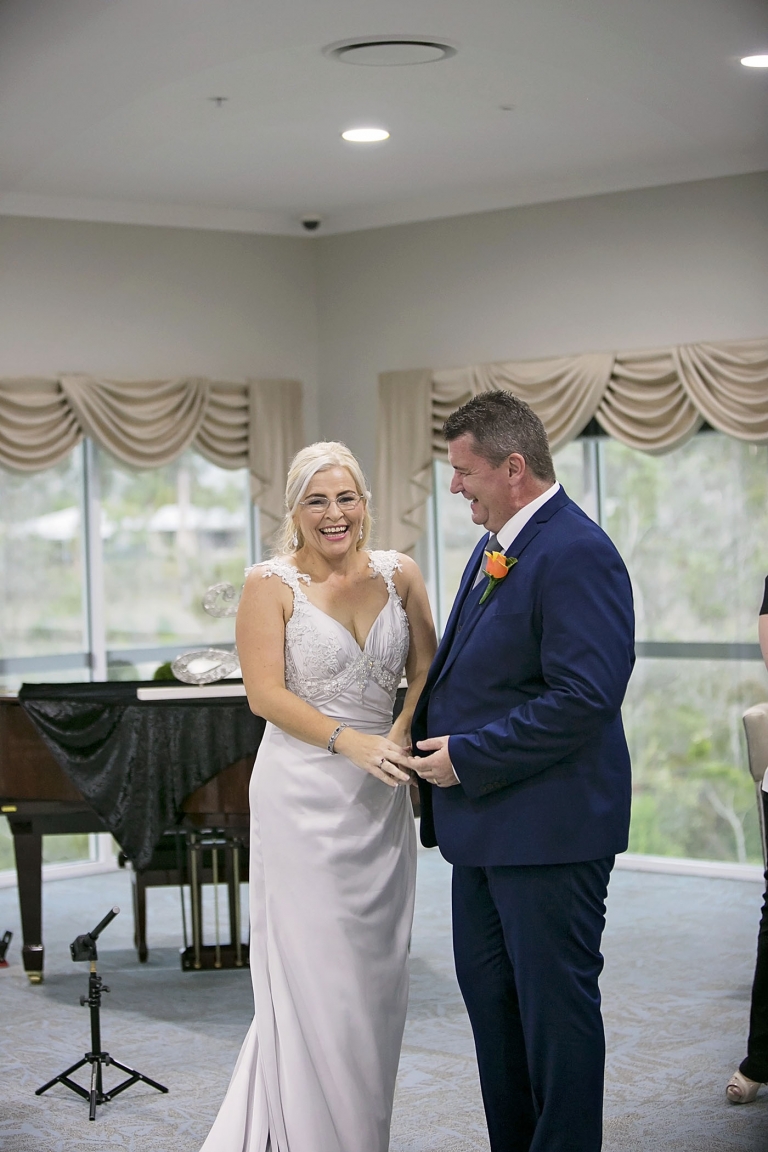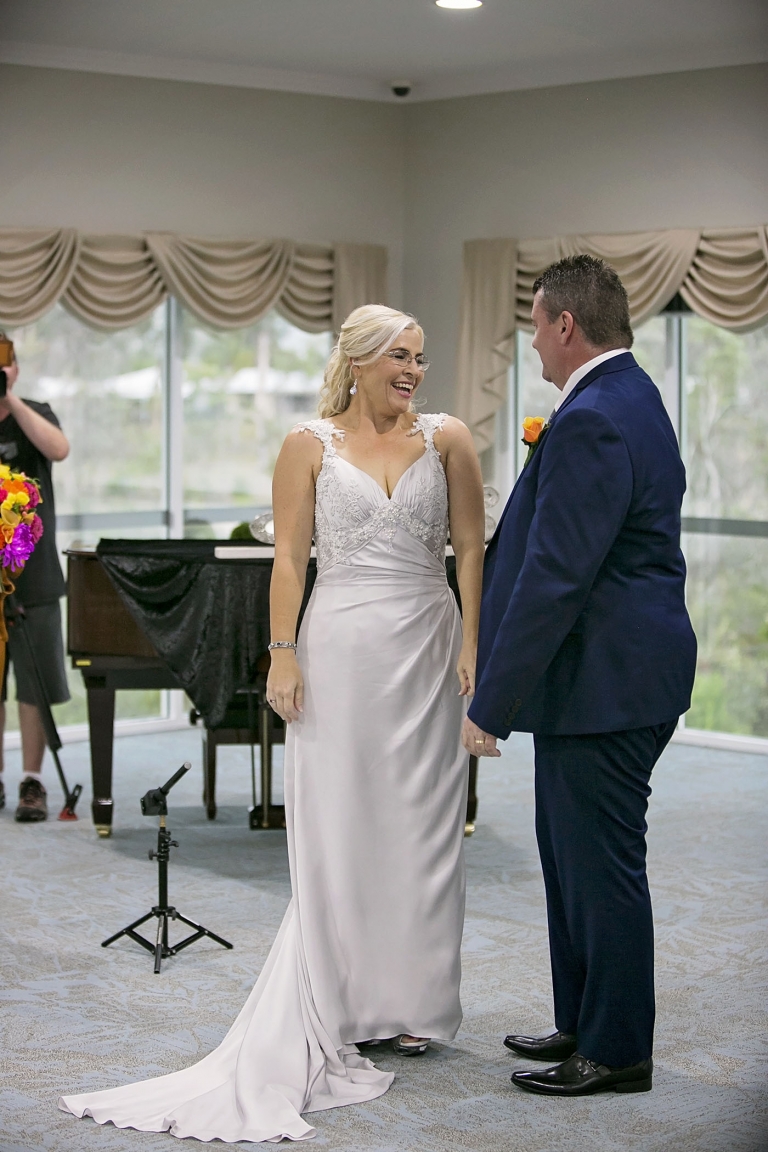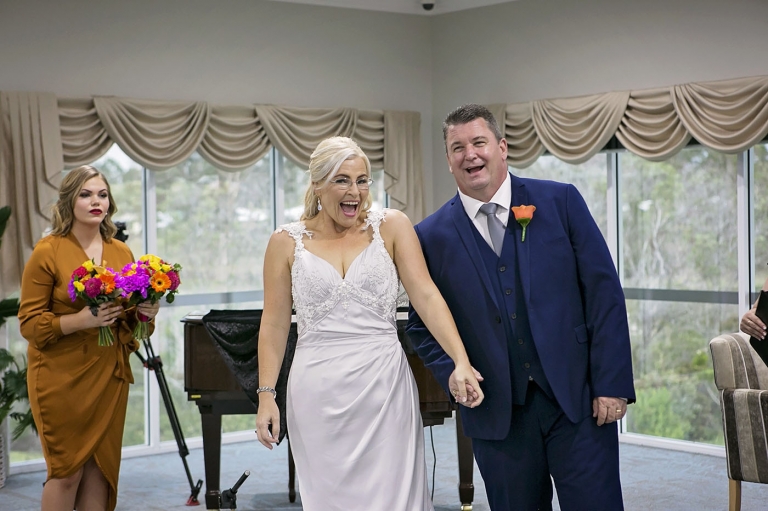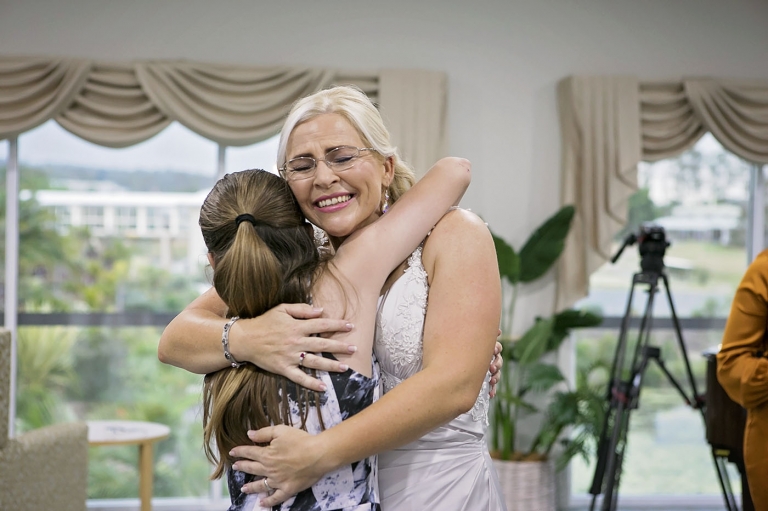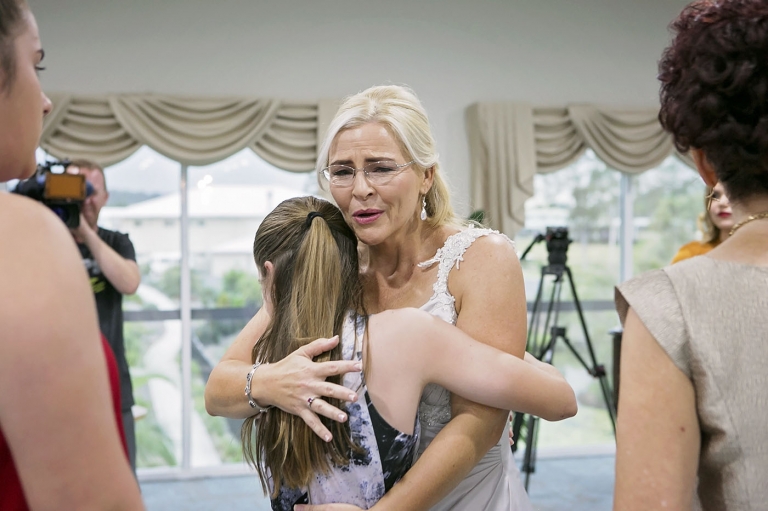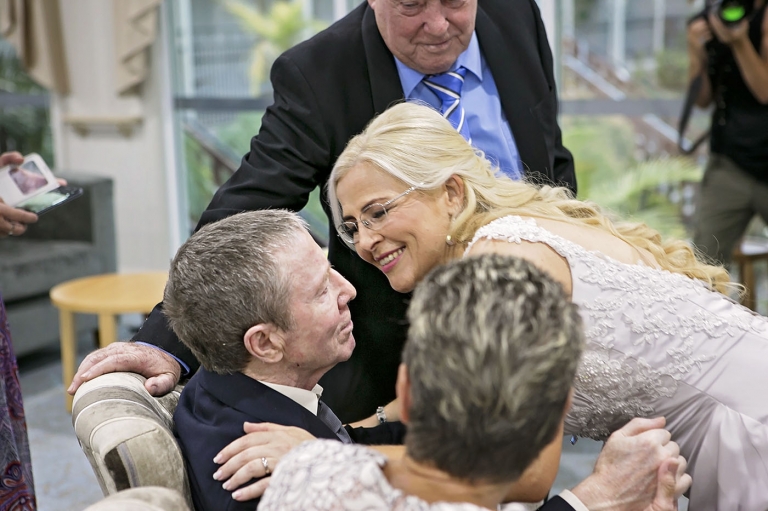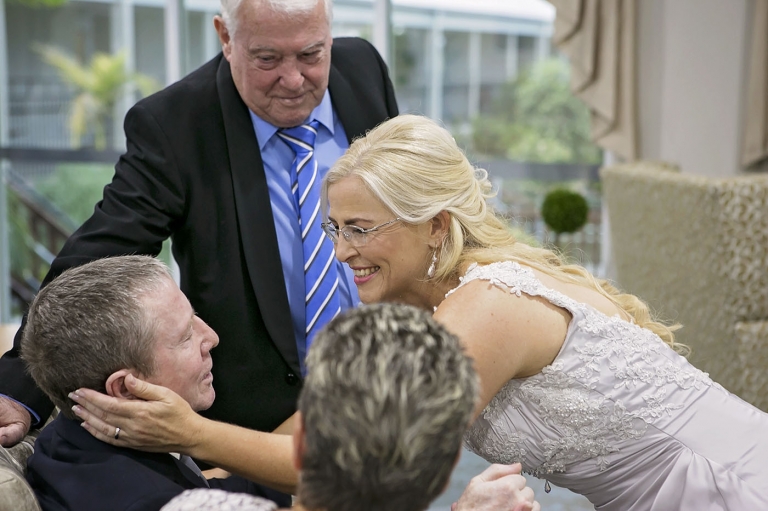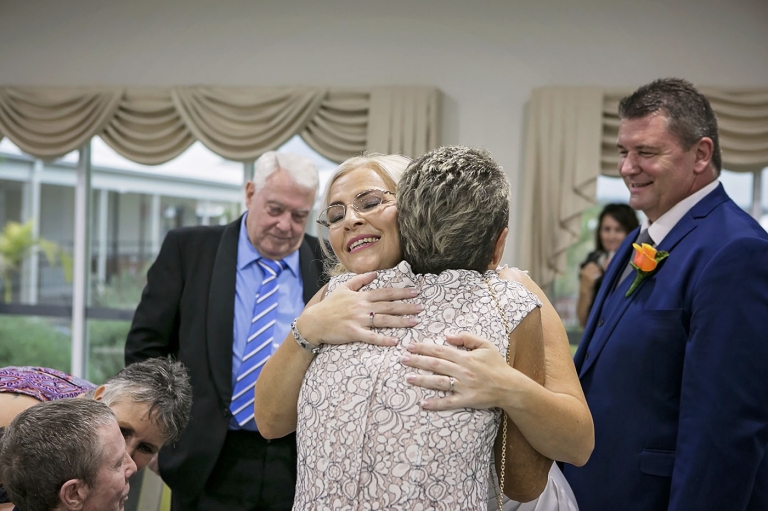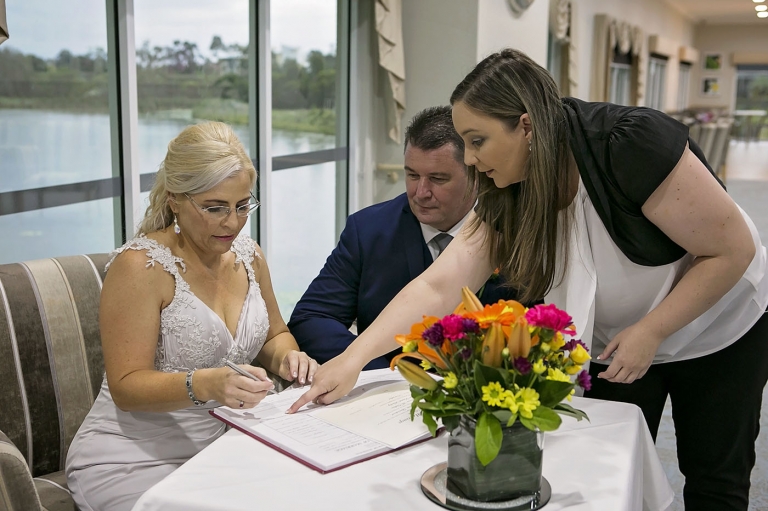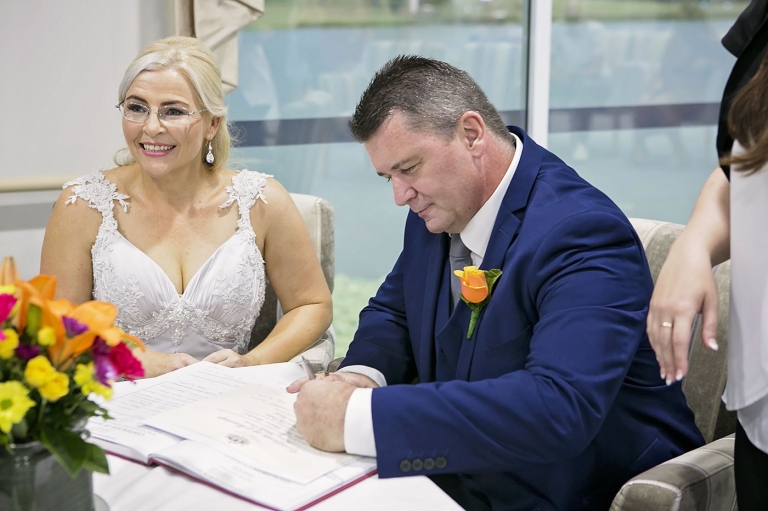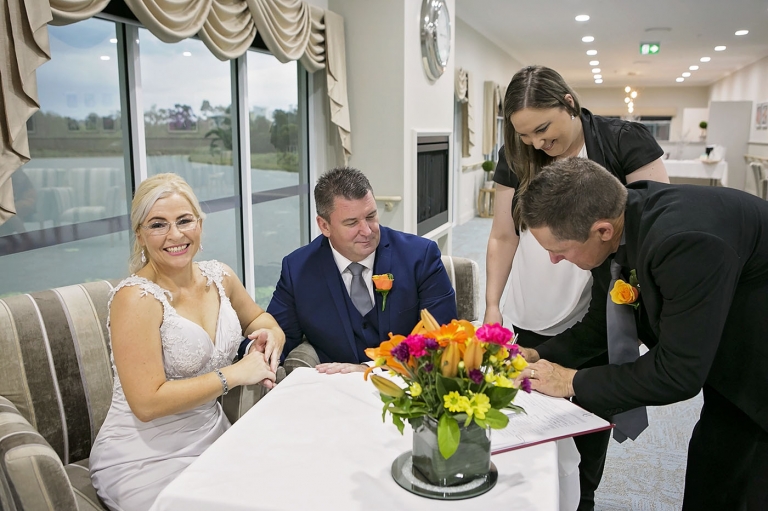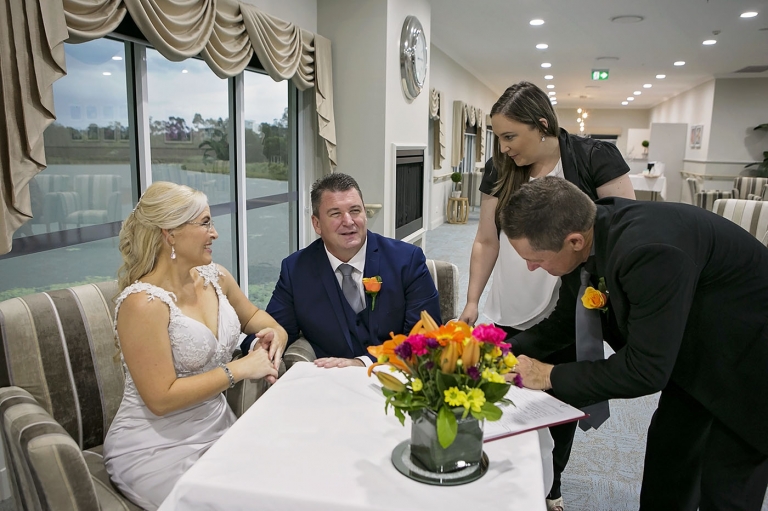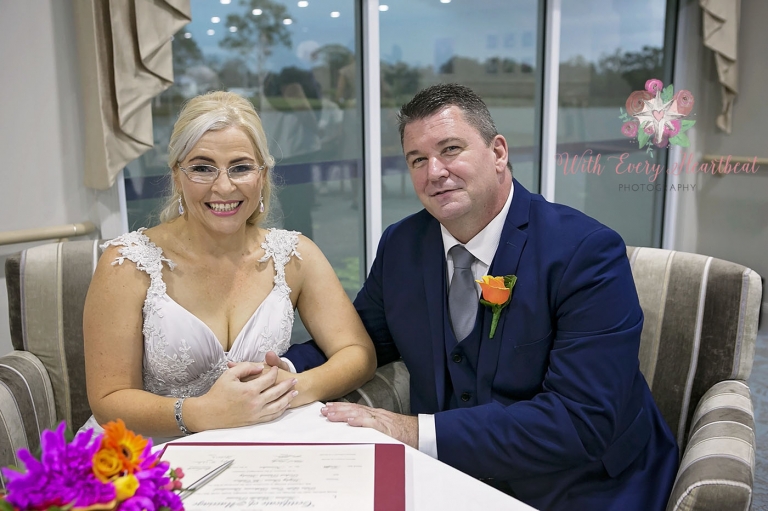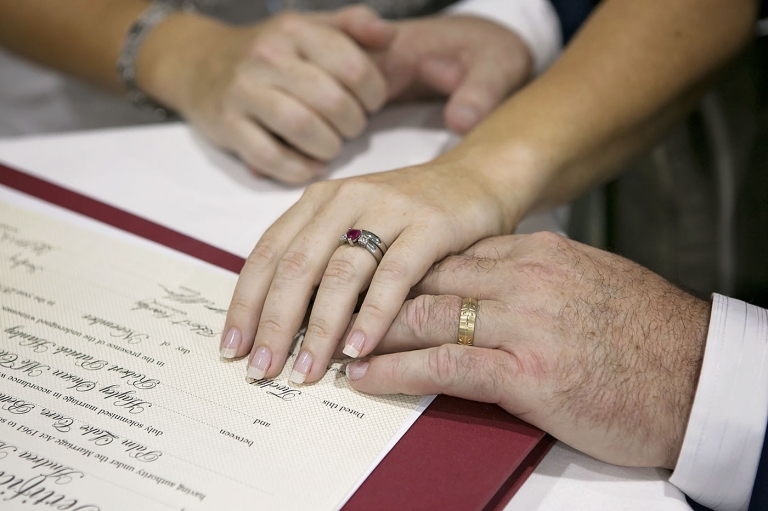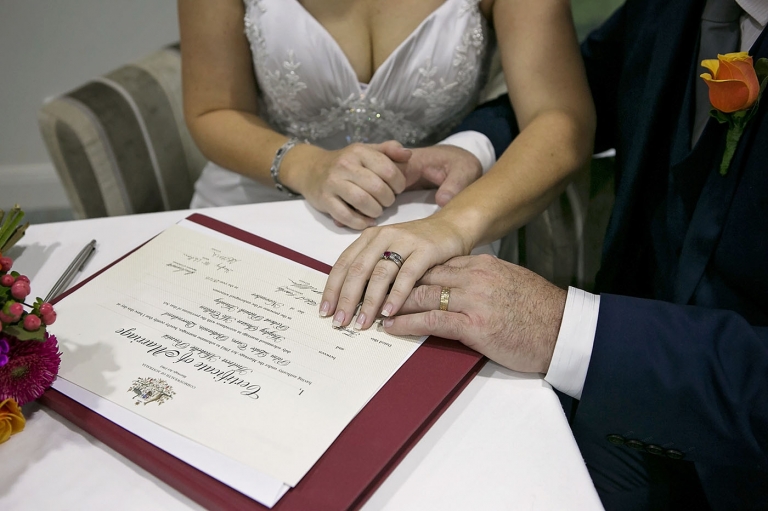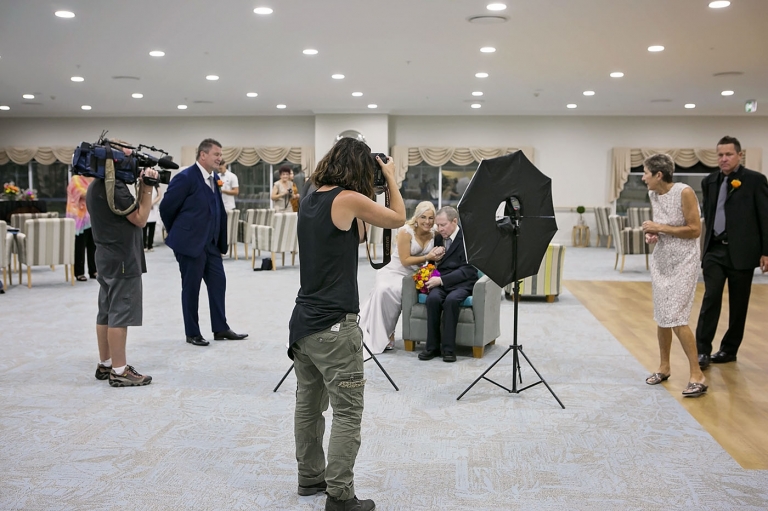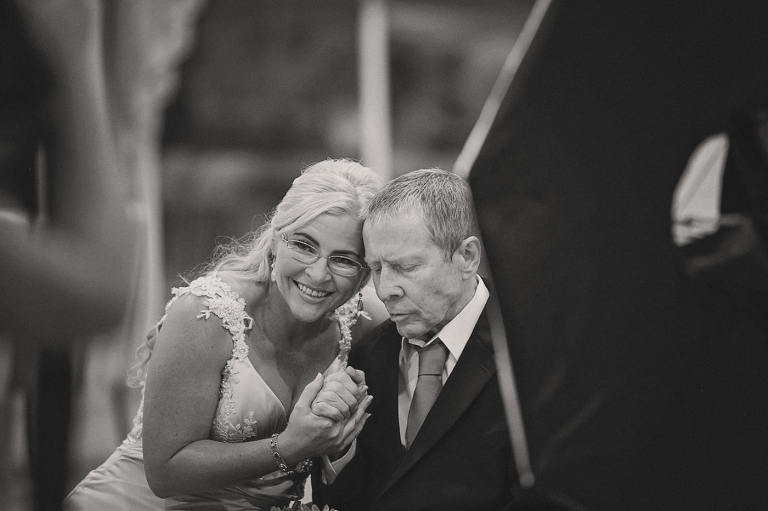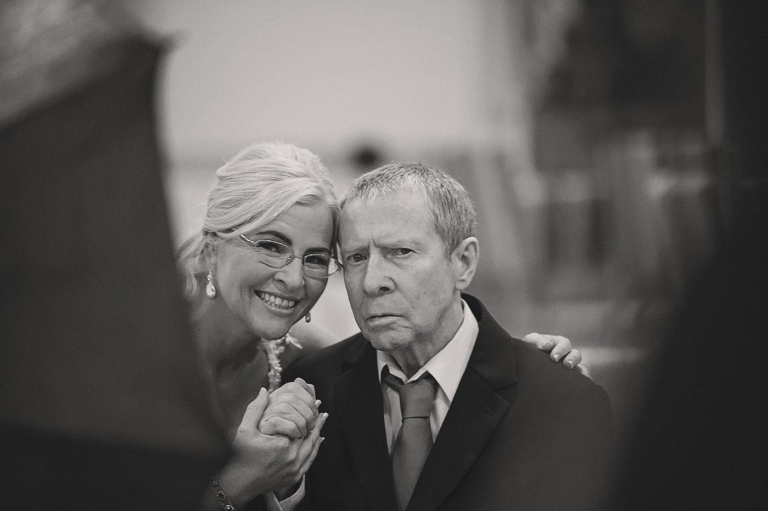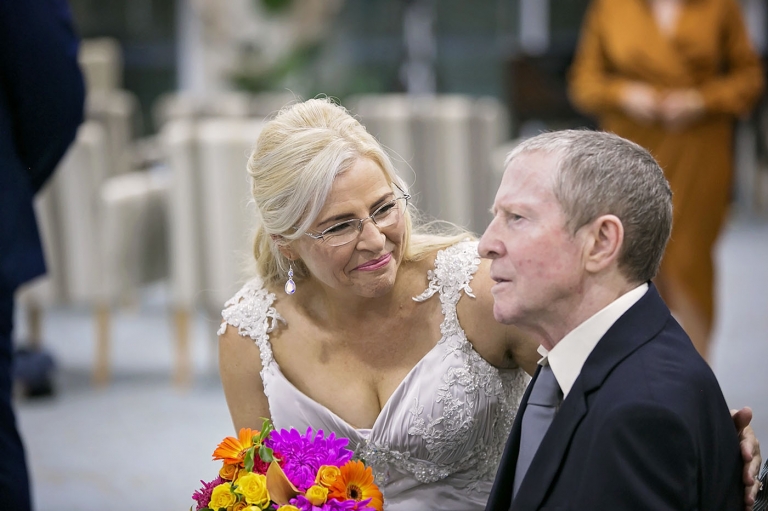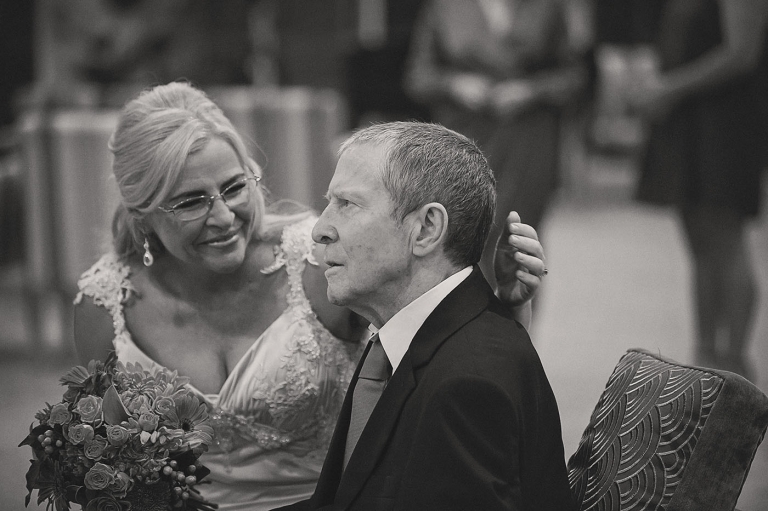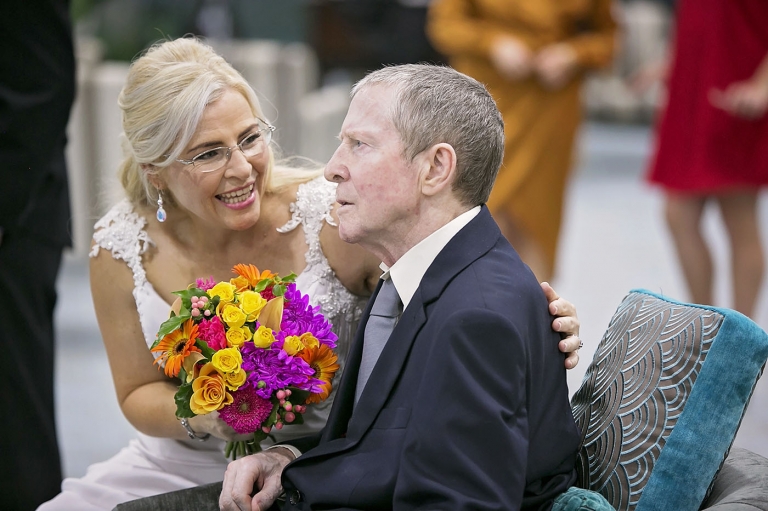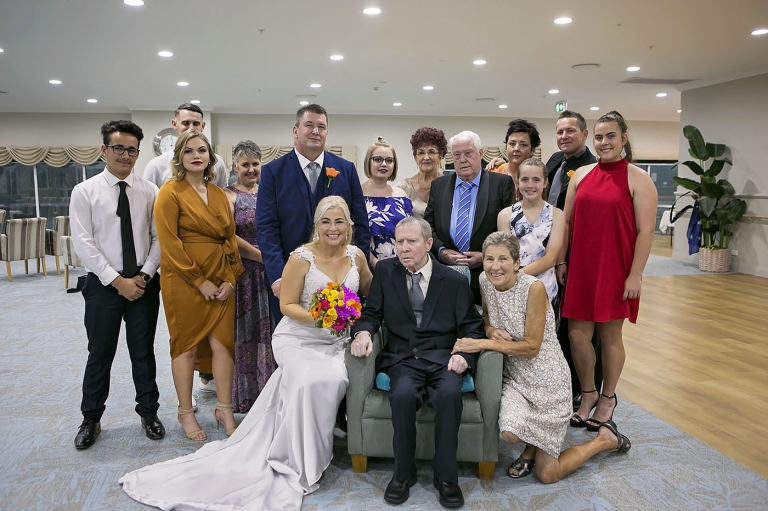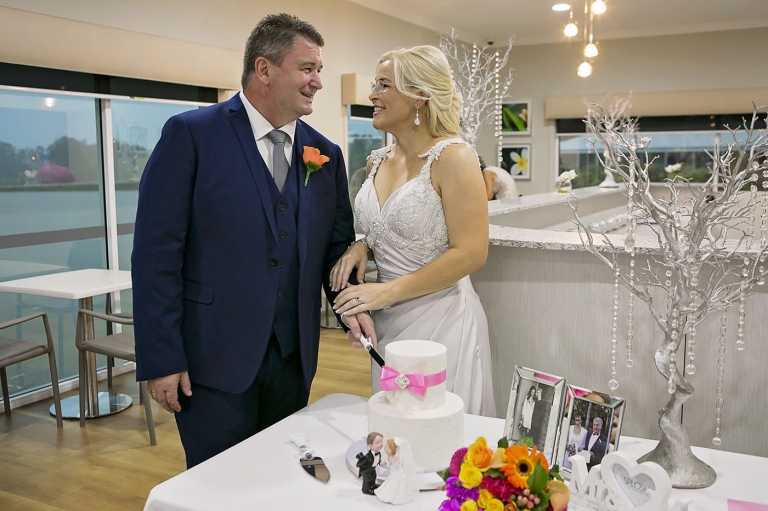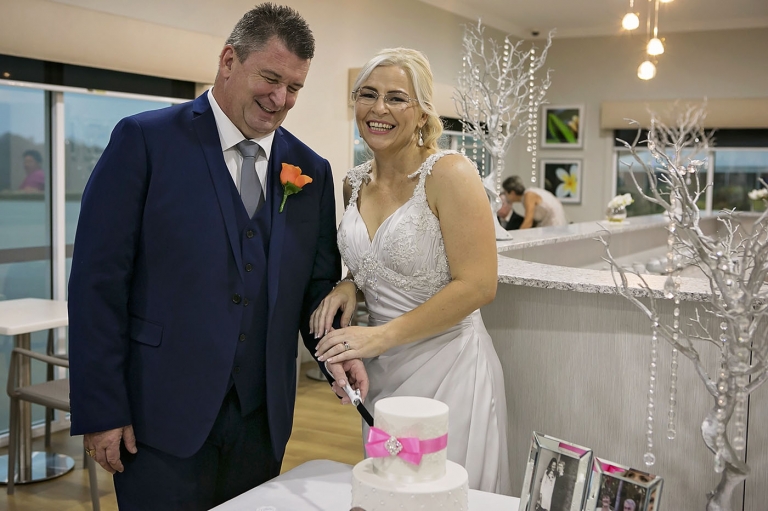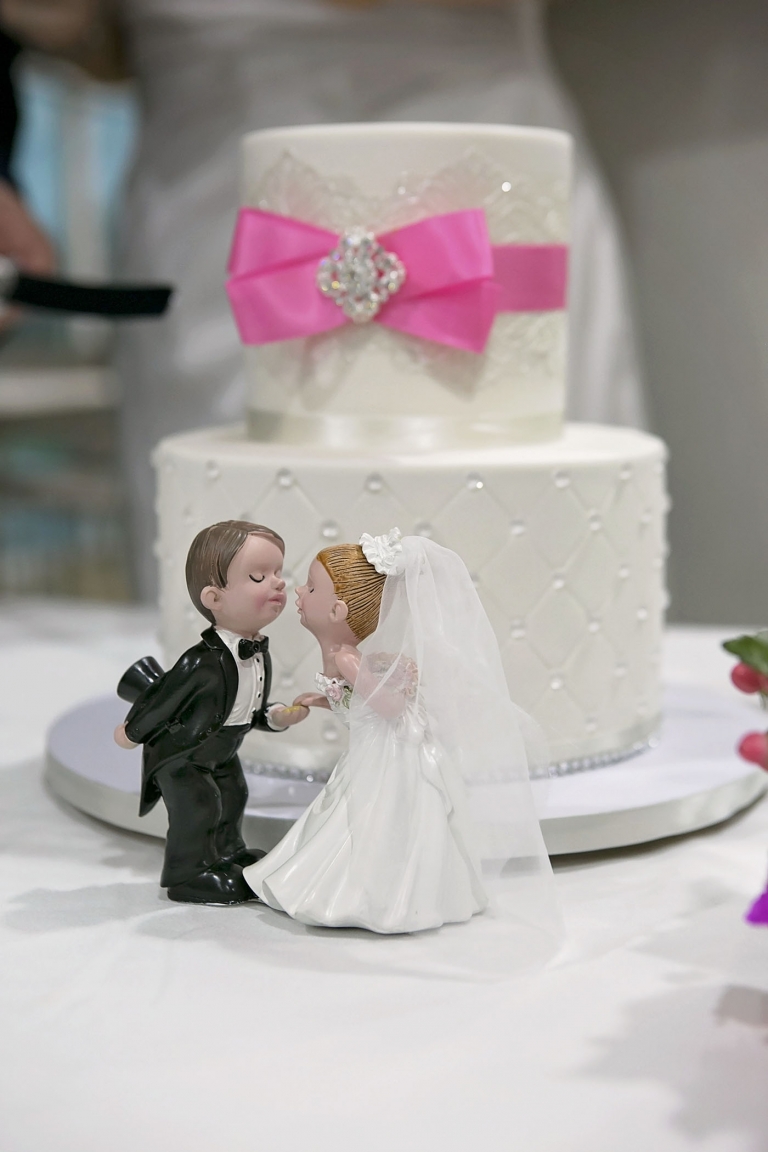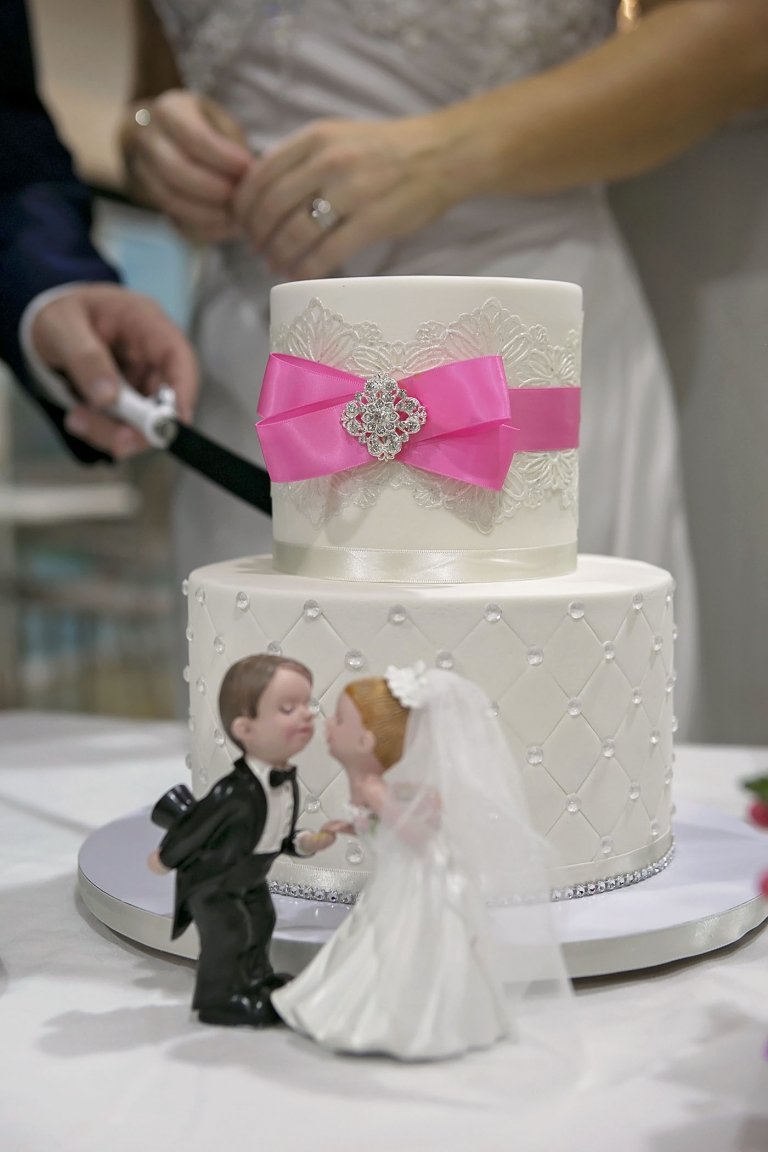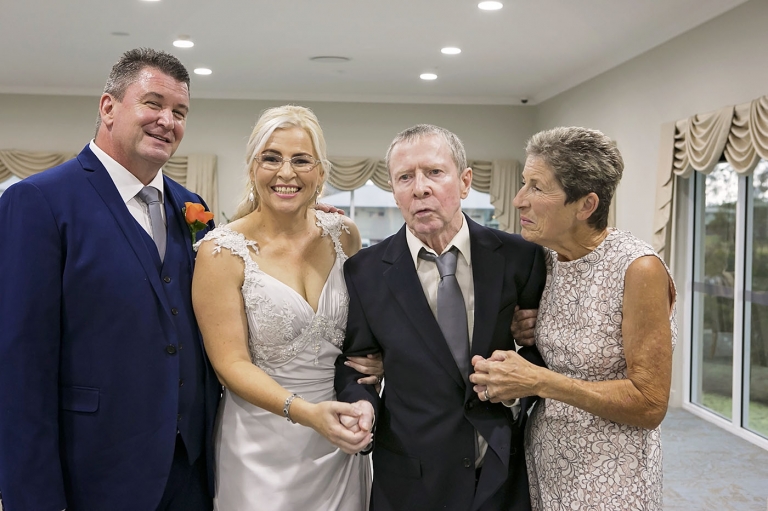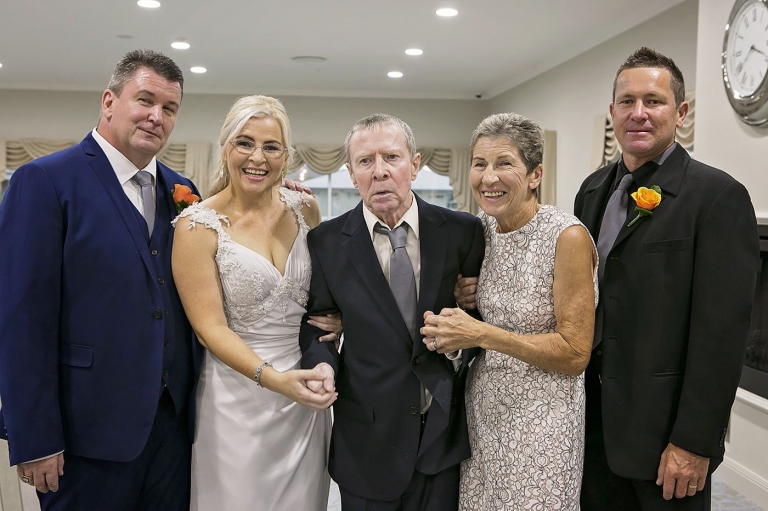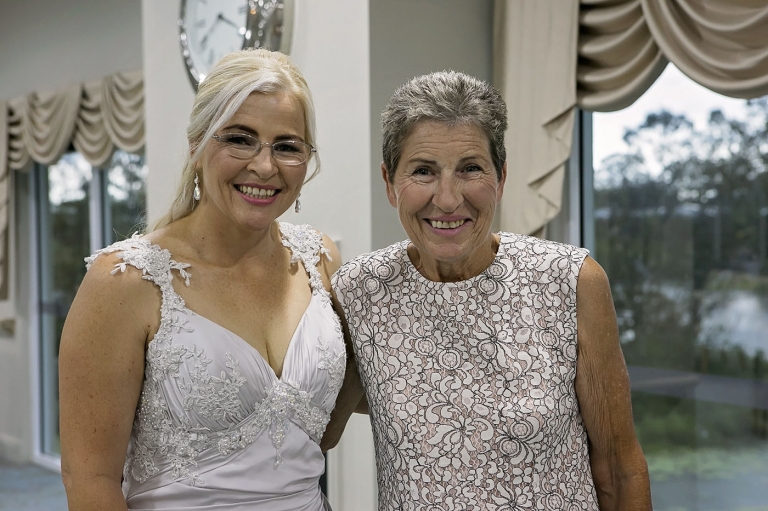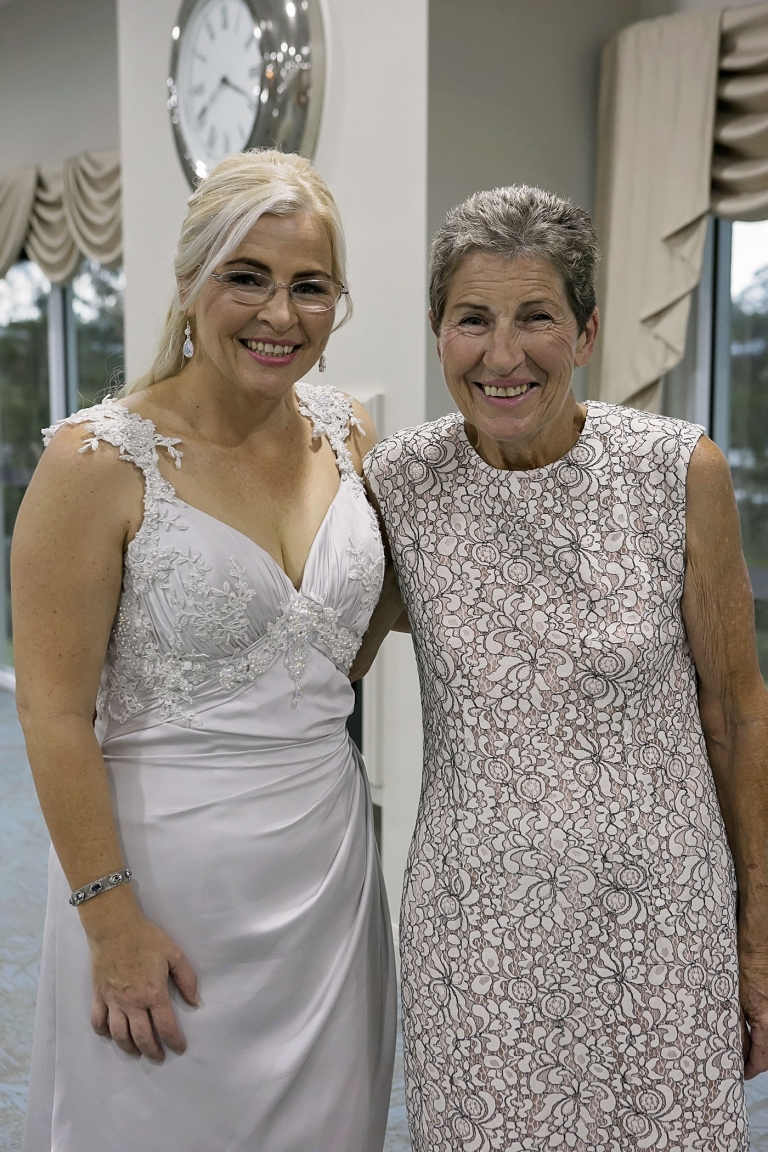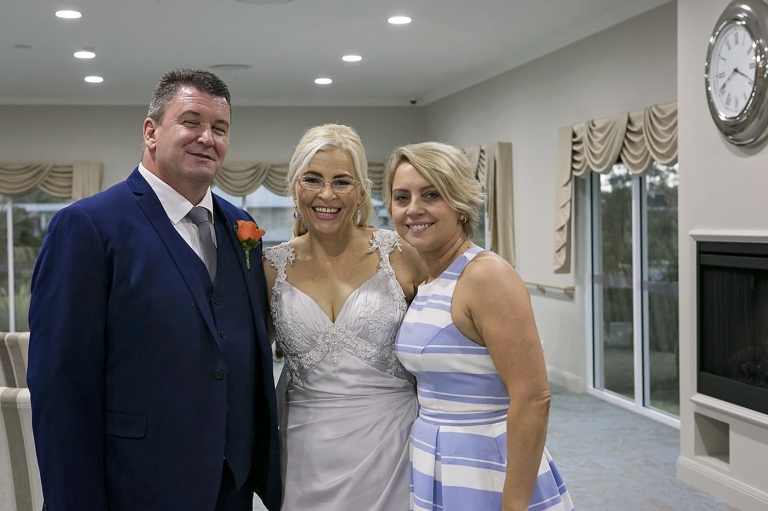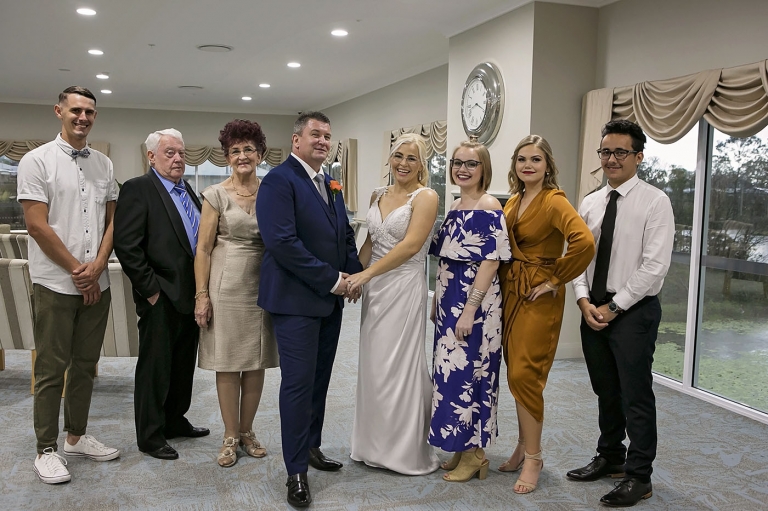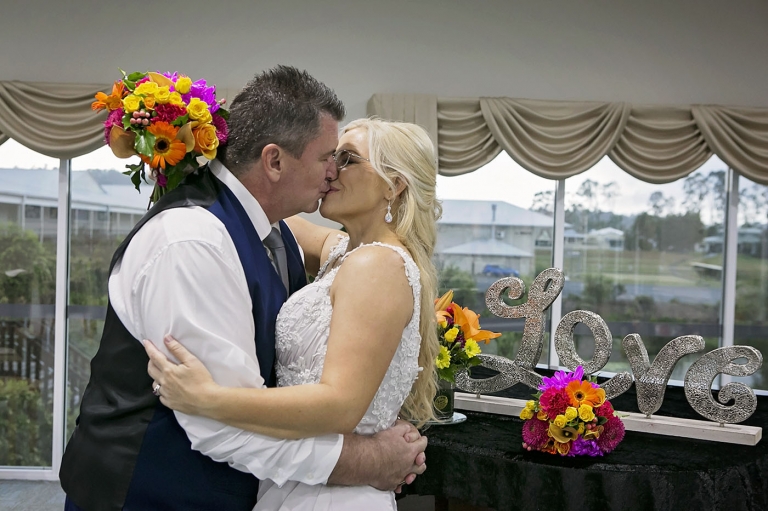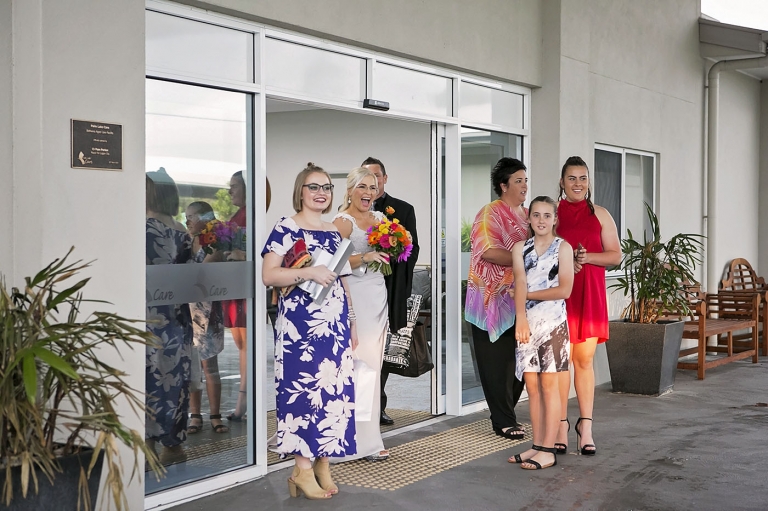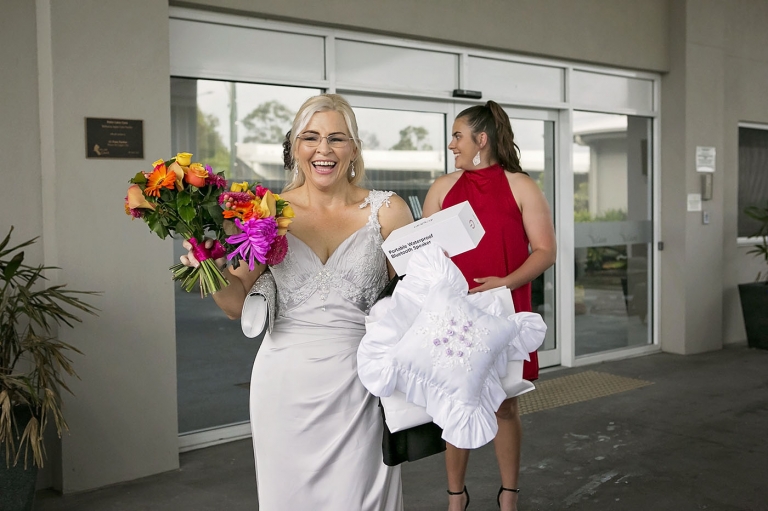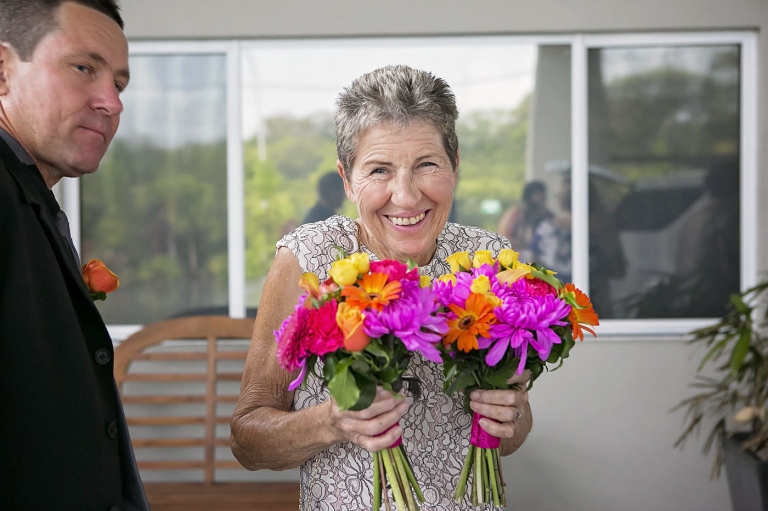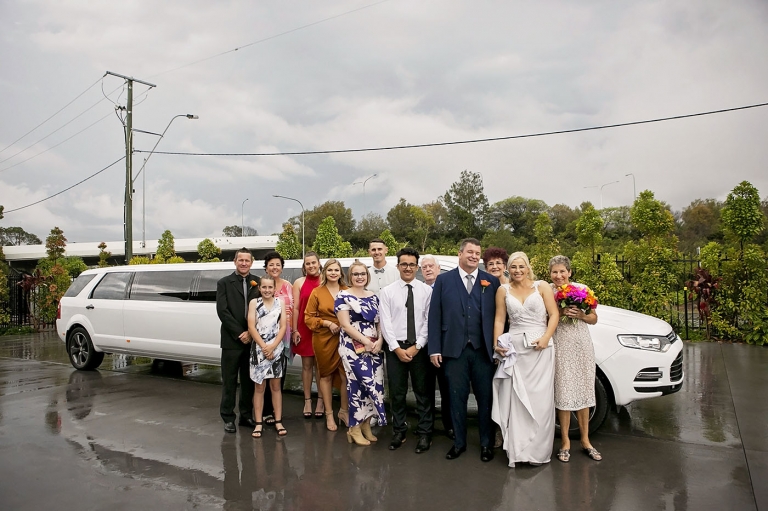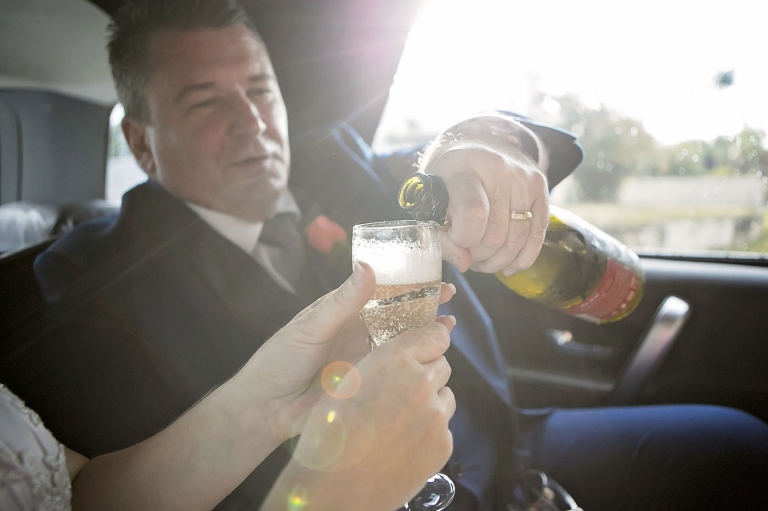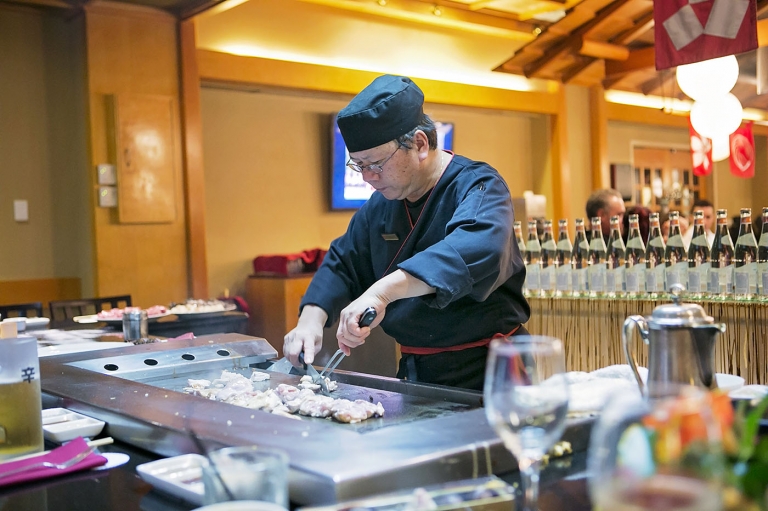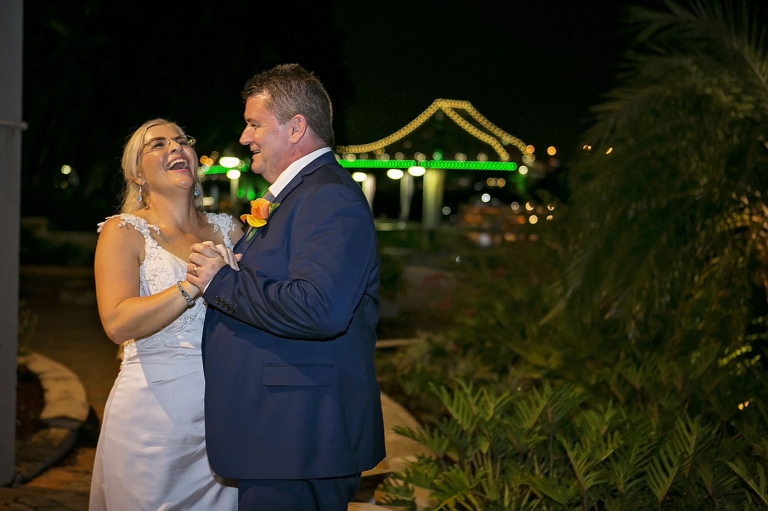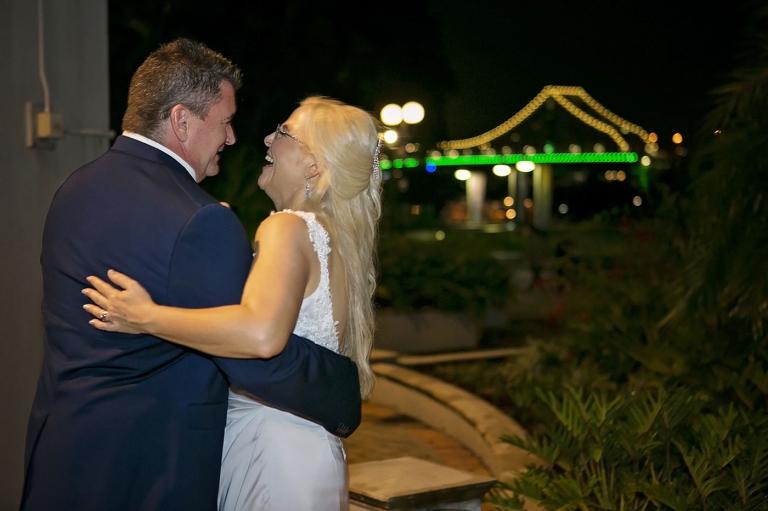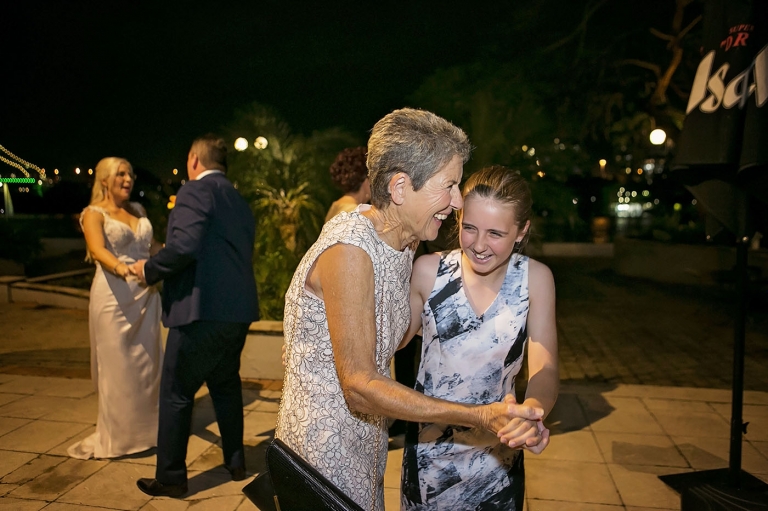 Funniest Moment/s:  Watching our guests trying to catch their eggs at Kabuki.
Best surprise was the limo ride for our guests to and from the city.  They didn't know we had organised the limo so that we could all travel in to dinner together and no one had to worry about driving or parking in the city.  The limo ride was a lot of fun.  Everyone enjoyed this special treat.
Special Memory:  Having my Dad walk me down the isle to Rob.  Due to his health we didn't know if he would be able to make it or not and he did. He smiled all the way.  I think he may have known what was happening.
Special thanks:  To all of our family.  Everyone helped us, from altering my dress to looking after our animals while we spent a few days away and all the bits & pieces in between.  Thank you to the amazing ladies at Palm Lake Care for setting up, decorating, and making sure everything ran smoothly. To Donna for providing a wonderful afternoon tea and for looking after my Dad so caring and lovingly.  You are an Angel. All of the suppliers, the journalists and camera crews.    Thank you to our extended families and friends for being so understanding and supportive of our decision to keep our wedding small.  We have received so much love from everyone and we feel very fortunate to have so many wonderful people in our lives.
Advice for other brides-to-be:  It is good to have a budget in mind, but don't forget to treat yourselfs too.  It's your wedding day.  Live it up and enjoy !!
Why you chose Lisa from With Every Heartbeat Photography:
Having an experienced photographer was very important to us.  Lisa not only has many years experience photographing weddings and capturing the most amazing images, she is also very organised and a lot of fun !! You, your family and guests are guaranteed to be relaxed and comfortable on your big day and this is also important.  On our first meeting Lisa asked about all of our plans for the wedding and was very helpful with suggestions for times and locations.  Lisa can also assist with various wedding suppliers as she has worked with so many over the years, which is a great help.  We now have our beautiful wedding images from Lisa and we cannot be happier.  She has captured the emotions of the day wonderfully.  These precious images are forever treasured by our family and I am so grateful to Lisa for being our wedding photographer.  Lisa also had two TV crews and a newspaper photographer to work around at our ceremony, and she took it in her stride like the professional she is.  Thank you so very much Lisa.  Rob and I are more than happy to recommend you to everyone we know.
Thank you again Hayley and Rob, for sharing this amazing day with me. xx
Save
Save
Save
Save
Save
Save