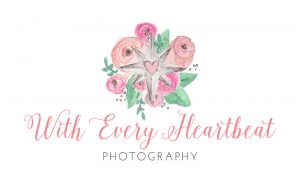 Welcome to Steph and Rob's Real Life Wedding!!
Steph and Rob chose to have their ceremony and reception at Topiaries at Beaumont House overlooking the stunning Samford Valley  http://www.topiaries.com.au/.
I met with Steph and the girls at their home and they were all practically ready!  Hair and Make Up started just after 5am as they were having an 11am ceremony.
And even after a few little mishaps before the ceremony (one ripped wedding dress and the bride's wedding car breaking down on the way), I don't think this wedding could have gotten any better!  Steph and Rob are just perfect for each other, they have wonderful loving family and friends, and a fun bridal party too, not to mention perfect weather!!
Ceremony & Reception:  Topiaries Beaumont House, Samford
Wedding Gown:Elizabeth De Varga | Bridesmaid Dresses: Review | Suits: Malaysia, tailor made
Flowers: Brisbane Market Flowers, Rocklea | Hair: Claire Hurdle-Mason | Make Up: Corrinne Parnell
Transport:   EK Holden(privately owned) 1955 Chevy Nomad wagon
Honeymoon: New Zealand in November |First Dance Song? The Power of Love- Gabrielle Aplin
Advice for Brides To Be?  Set a date, organise and finalise everything asap, try leave the week leading up to the wedding for yourself
First Date??     Thai International Townsville, 4 days after we returned from overseas
The thing you love most about each other?
 Steph always has time for others, no matter how busy or how little time she has for herself.
 I love that Rob can always make me smile, no matter how bad things may get.
The proposal?
After returning from a short holiday in Melbourne (where Rob asked my Dad permission) we went to dinner at our favourite restaurant
and then we went up to the Mt Cootha lookout.
On wedding planning?
It's your day as much as hers, so get involved and plan together, you don't want to end up with a wedding that she loves but you don't.
Let you fiancé (future husband) get involved it will lessen the stress of having to make decisions all the time,
Rob handled the design and posting of our invitations which were perfect.
The big day?
Don't let the little things that go wrong spoil the day, just roll with it, worry about it later. You only get married once, so make every moment with your beautiful bride count. Lots of little bad things happened at the start of my day like my dress ripping and the wedding car breaking down but the moment I saw Rob at the ceremony none those things bothered me anymore.
The best part about choosing Lisa as your photographer??
Incredibly easy to talk to and makes you feel comfortable the whole day through and of course she takes wonderful photos, making that special day even more special.