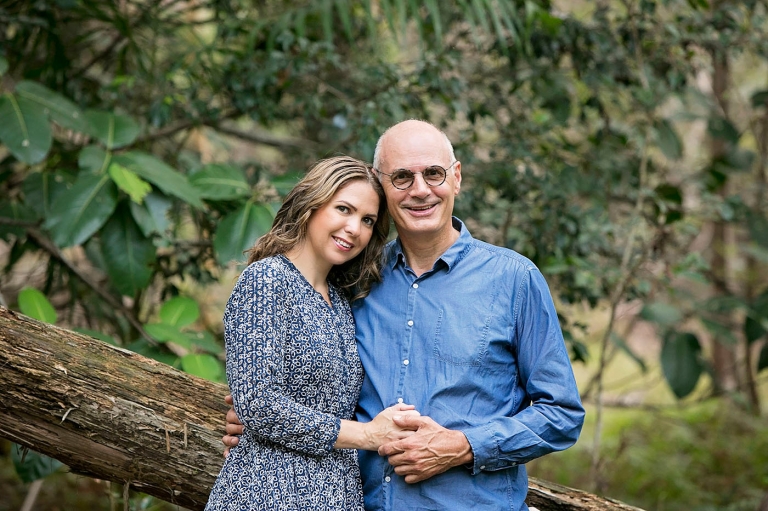 How did you meet?
I was at the GOMA one day to see the David Lynch exhibition. Michael was there at the same time. We got talking about the artist and then spent the next hour or 2 walking around the exhibition together.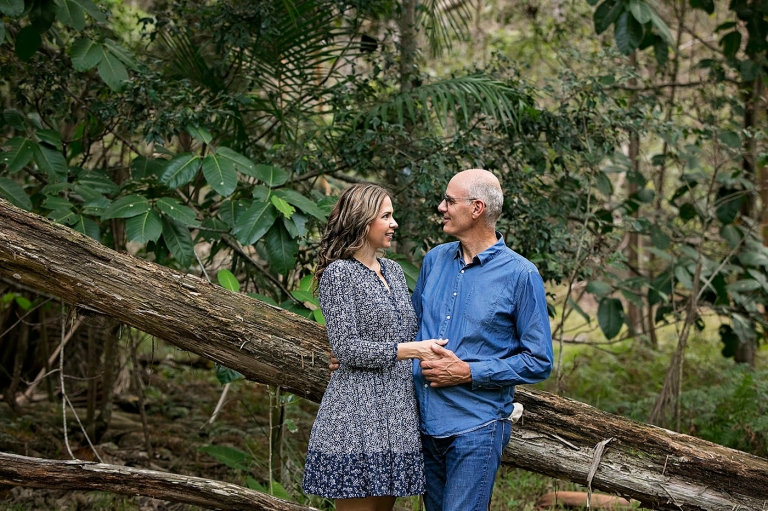 How long have you dated?
Things have been on and off since February last year. It was more off than on whilst I spent 4 months travelling abroad last year. We got serious (and I allowed myself to fall completely and utterly in love) in January this year. I think that until I had done the big Europe trip that I wanted to do, I was scared of getting too involved with someone as I didn't want to lose sight of my travel goals. In some people's eyes, this does not seem like a long time. Having both been married before and being a little bit older, I think we both just knew what we wanted and that it's important to say how you feel if you really love someone. Life is short. We both agree that you never know what's around the corner so living in the moment is the best way to be.
Where was your first date?
Our first date was the day after we met. Michael asked to meet for lunch. We headed back to GOMA afterwards and continued to explore more of the gallery together.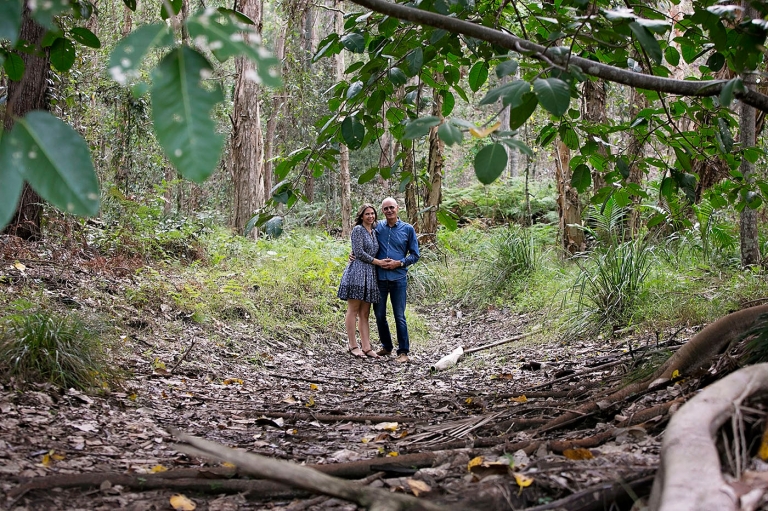 How did Michael propose?
We went to Bunyaville Conservation Park in the afternoon of the 25th April. I nearly didn't go. Michael had said he was going to go bird watching and asked me if I wanted to go. I was considering staying home and having a lazy afternoon in front of the TV but decided at the last minute that I would go. We had looked at rings at Easter this year so I knew he was probably going to ask me to marry him but I had no idea where or when. I was sitting in front of the car looking at my phone and waiting for Michael to find his hat. He said "look what I found" as he stood at the back of the car. I thought he was going to walk around and show me that he'd found his hat but he presented me with the ring instead. He asked me to marry him and as tears formed in his eyes, my astonishment turned to happiness and a 'yes!'. It was a beautiful private moment – just how I wanted it. I don't like the spotlight being on me and had told him that I didn't want a public proposal.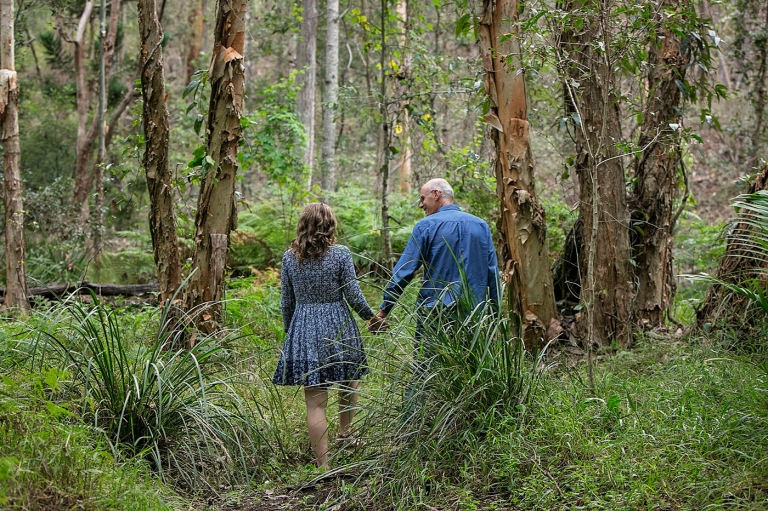 What are your favourite things to do together?
We love to chill at home of an afternoon / evening and drink a nice wine accompanied by some marinated goat's cheese and bread.
We both enjoy horse riding and spending time with horses and animals.
Just being in each other's company is good. Dining out (whether it be at the local tavern or at Rockpool in Sydney) is something we both enjoy.
Time spent with friends is always good.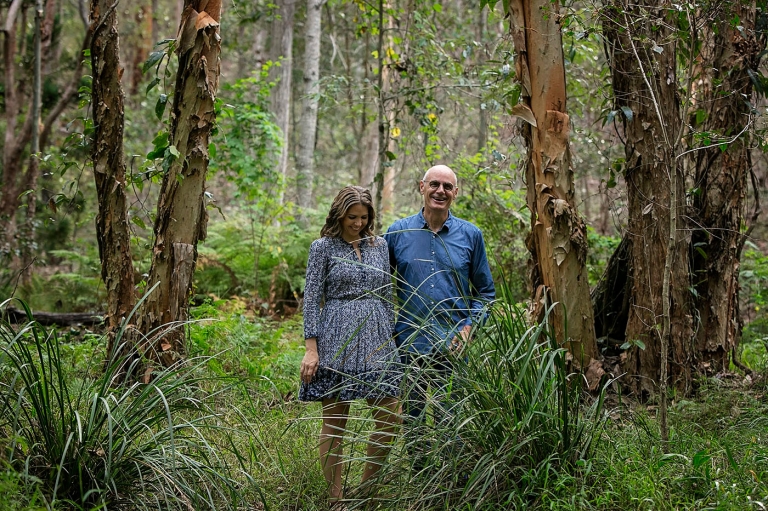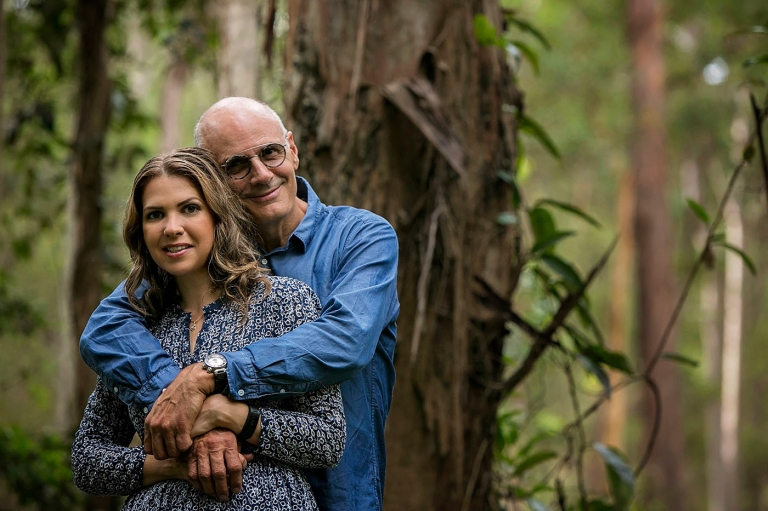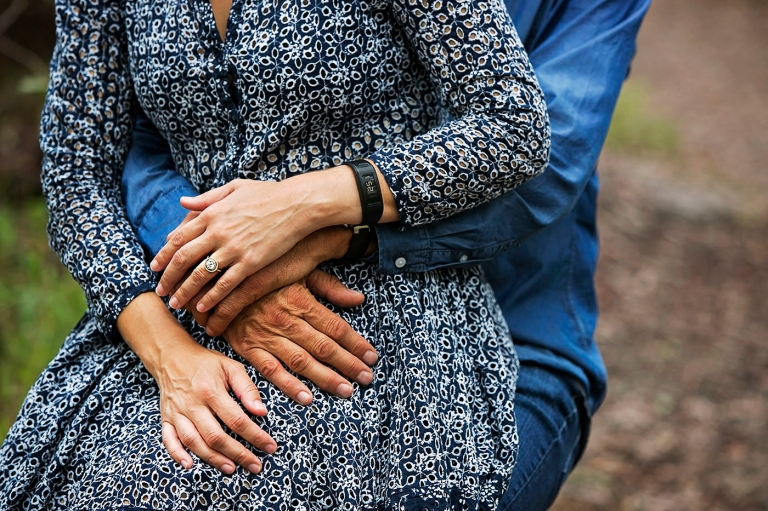 Describe your style as a couple:
Our style is a mixture of many things.
We live in an apartment in an urban area but drive daily to Kurwongbah to see Romeo (the Oldenburg horse that Michael brought up from NSW). Given the opportunity, we'd love a place with acreage and a single story home (yes a white fence around it, as corny as it sounds – would complete the picture!). So I guess that makes us a little bit country.
In terms of style for the wedding; I would like a modern minimalist theme. I don't like clutter, frills or ruffles. I tend to go with themes / passions for certain design aspects for set periods of time (depending on what's happening in my life at that time). For a few years, in order to visualize / make my dreams a reality of going there, Paris and all things French themed adorned my house. After I visited France last year I felt that I could let go of that yearning somewhat and have replaced a lot of my French themed interiors for more modern, minimalist decorating pieces.  Perhaps because this will be my second marriage, I feel that our wedding is about our union and the recognition of our commitment to each other rather than the table centerpieces and other decorative elements.  I don't want things that can't be used again. I like things that are practical and serve a purpose rather than pretty and ornamental.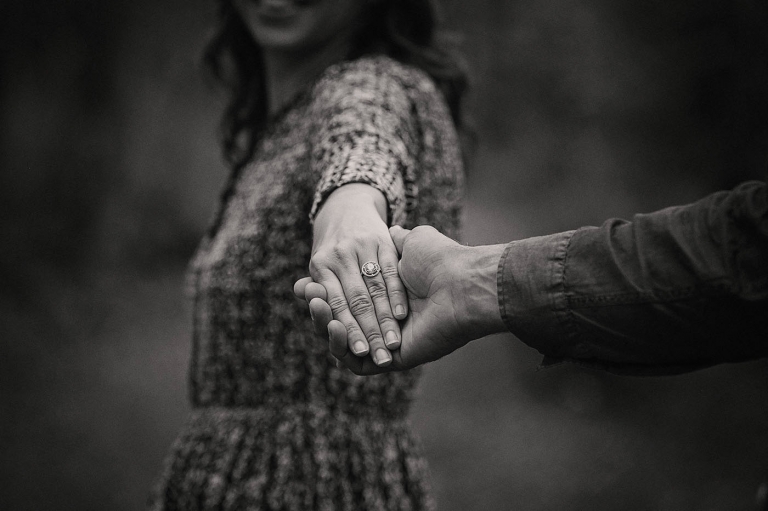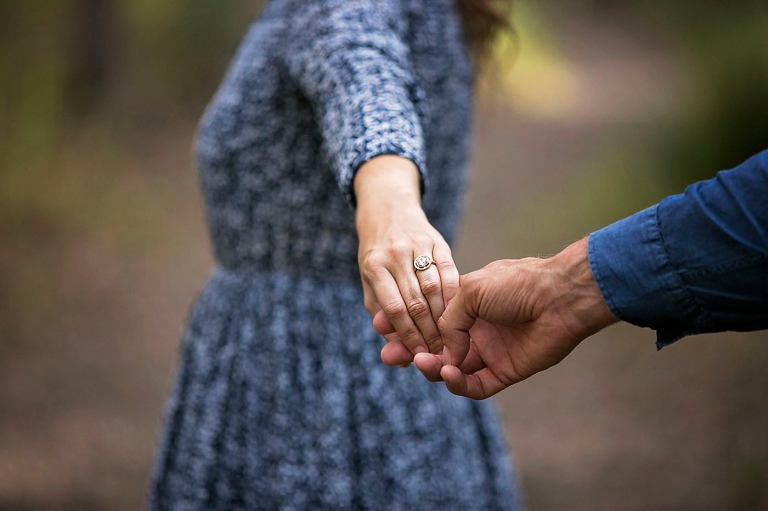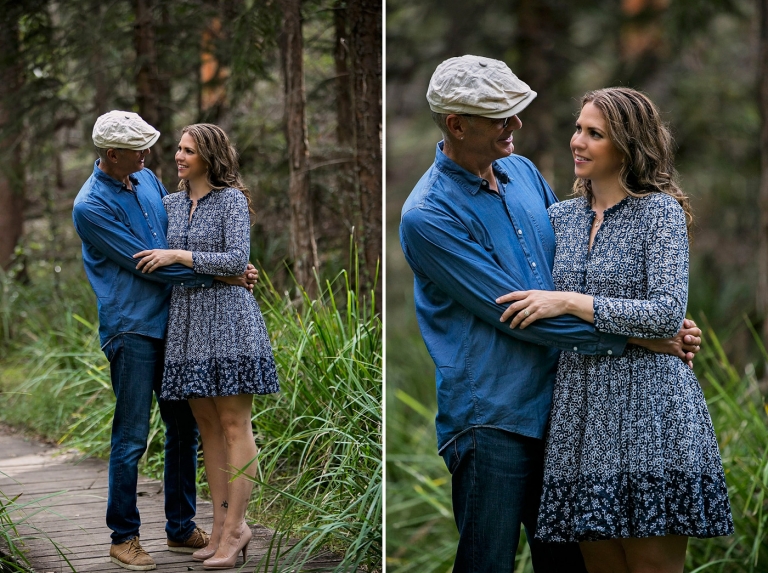 What would be your ideal holiday?
There are so many places that we say we'd like to explore together. I would love to go to the Maldives for a short time as well as to see the Northern Lights (Aurora Borealis) from Norway or Canada. A holiday that combines the right amount of doing nothing coupled with activity, hiking and getting out and seeing things would be ideal.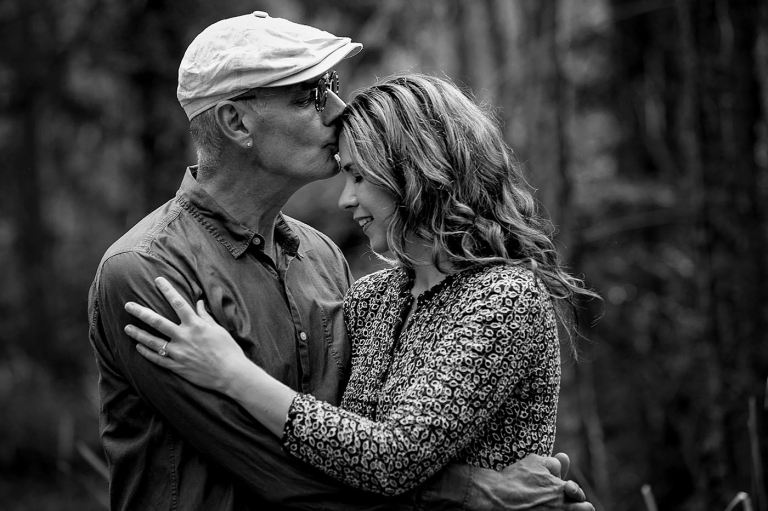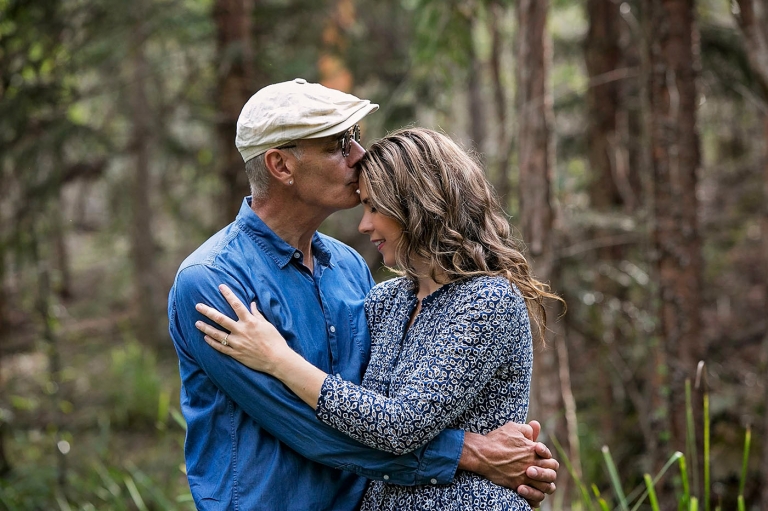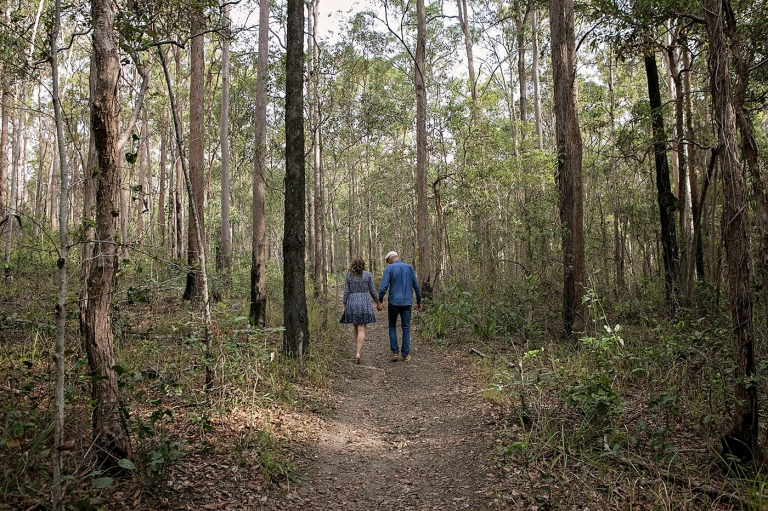 What are your favourite tv shows you watch together?
We watch a lot of programs on SBS and ABC together. This is a funny question for me to answer at the moment as we currently have limited internet and no Foxtel or Netflix due to there being no ports available at the local exchange. We don't watch a lot of TV together for this reason but do enjoy going to the cinemas occasionally.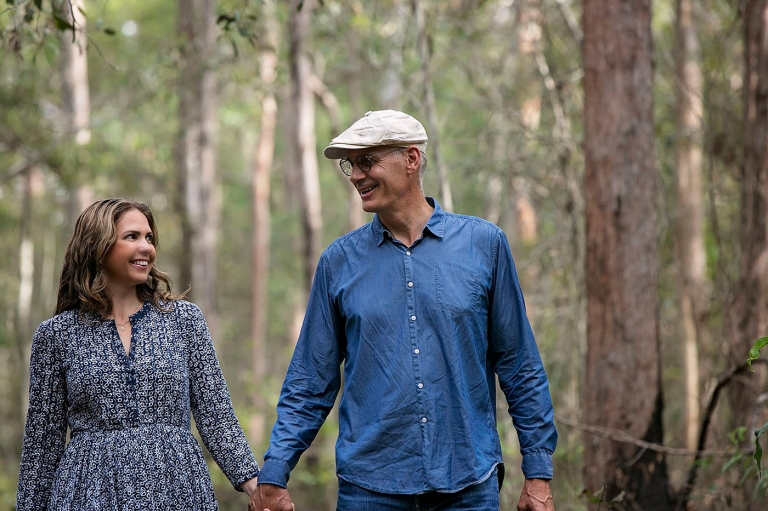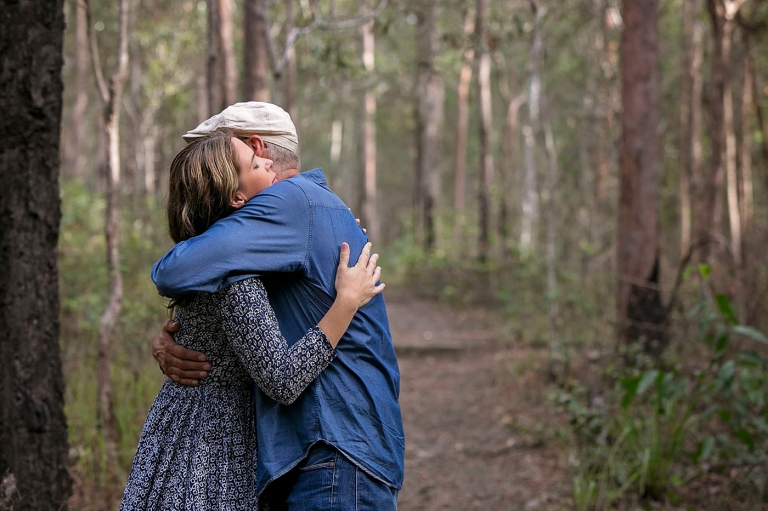 Have you chosen your wedding date / venue?
Choosing a venue and date is something that we need to do in the coming weeks. We have considered Weddings at Tiffanys or the GOMA rooftop seeing as that's where we met.

Thanks Vanessa and Michael for sharing your engagement story with us, I really appreciate it and look forward to your wedding next year :O)
Lisa