Brisbane Wedding Photographer – Michelle & Ben's Surprise Wedding!   Vieille Branche
Wow! What can I say about Michelle and Ben's Surprise Wedding!   I met Ben and Michelle about 3 months ago, and they told me they were having a going away party, as they are travelling and moving overseas, but they wanted to surprise everyone with a surprise wedding!  And the surprises kept on coming!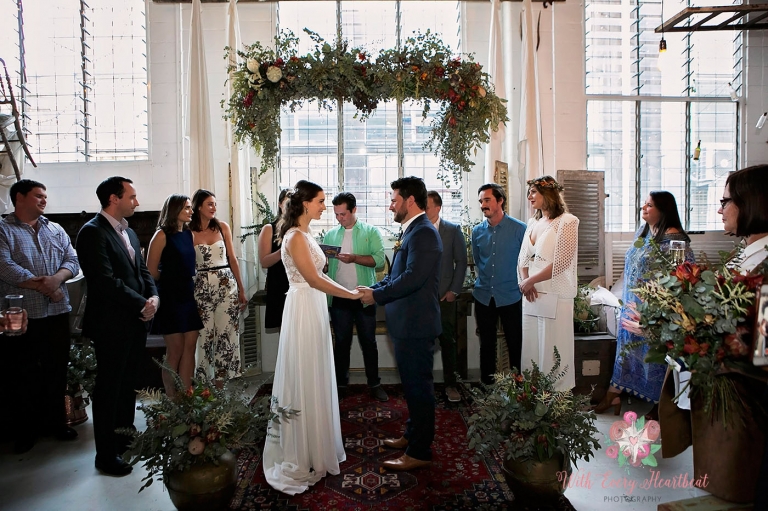 So practically no one knew about the wedding except for Ben's parents and Michelle's Mum, JC and Jen from Vieille Branche (the amazing wedding venue), and myself!  (and maybe a  handful of others – like the lovely ladies from the UK and Michelle's brother)….but everyone had kept this a secret for three months!!
Michelle, Ben, their families and friends are the nicest people you could ever meet.  I hear a lot of vows and speeches whilst shooting weddings, but these words just tugged at your heart, just beautiful.
Michelle had everything organised, and had lists of things to be done at the venue before they arrived and even highlighted the readings for the surprised family and friends who were going to be their bridal party (these guys had NO idea), it was great!!   The shocked looks on their faces when one, they saw the sign that it was actually going to be a surprise wedding, and two, when they found out they actually had to do some readings to marry Michelle and Ben!   (Oh on a side  note, Michelle and Ben got married in front of Ben's parents and Michelle's Mum the day before in a very intimate ceremony at the registry office to make it all official)!
The guests started arriving and their reactions were just incredible!  Some thought this farewell party may have turned into an engagement party, others thought it could be a surprise wedding, and others were just in total shock (in a good way).  The tears of joy from their guests was just amazing to see.  Even I got a little teary, it was just so special!
Then the next bit of excitement happened when 2 of Michelle and Ben's friends arrived – from London!!  No one knew the girls were here – so there were more hugs and kisses and tears!!!
Ben then casually walked in, all suited up and looking fantastic, and then there were cheers, tears, hugs and kisses!!!  And when he told his sister that she was going to be his Best Man, wow!!  The love and connection that this brother and sister have for each other is something special – like I said, their families are the nicest people you could ever meet!
Eventually everyone went into Vieille Branche for the ceremony to start and the stunning Michelle and her brother (who had also arrived from Dubai) to walk her down the aisle, arrived.
Here's Michelle & Ben's Real Life Wedding
Date:  27th August 2015 (our 9 year anniversary, to the day)
Theme: SURPRISE WEDDING!
Couple's full names: Ben Fehervary and Michelle Hyde
Ceremony location: Vieille Branche – Albion
Reception location: Vieille Branche – Albion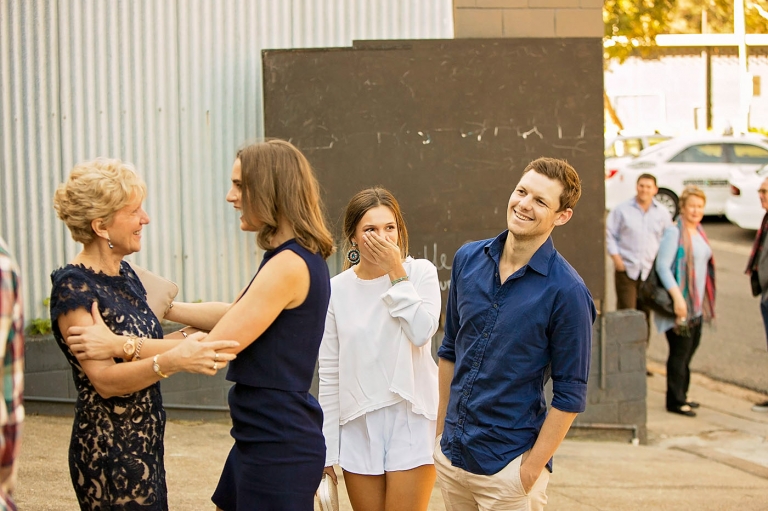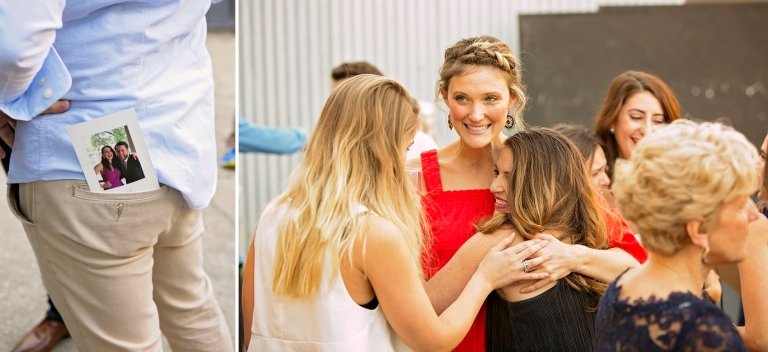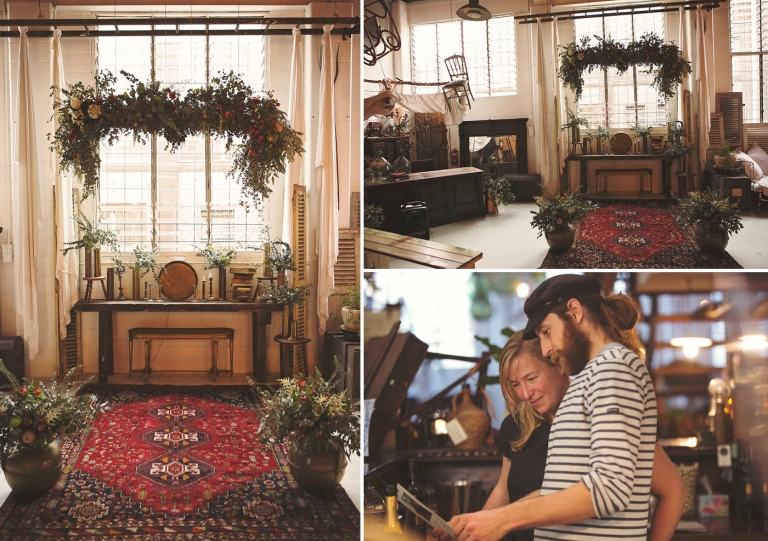 Gown: Made With Love Bridal
Wedding bands and engagement rings: Bride – Michael Hill Jeweller, Groom – Uniform Black
Jewellery: earrings by Samantha Wills
Celebrant: Our closest friends!! Unofficially of course. We were married officially at the registry office the day before.
Hair: The Powder Room, New Farm
Hair piece: Etsy store – Olivia Brun
Make-up: The Powder Room New Farm
Flowers: Wild at Heart Flowers – Christine Campbell. Can't recommend her highly enough! Incredible work.
Stationery: Minted
Cake: Doughnut Time and Cupcakes by K
Music: RUSH band
Photography: Me :O)
Videography: A GoPro was set up to capture everyone's reactions as they arrived.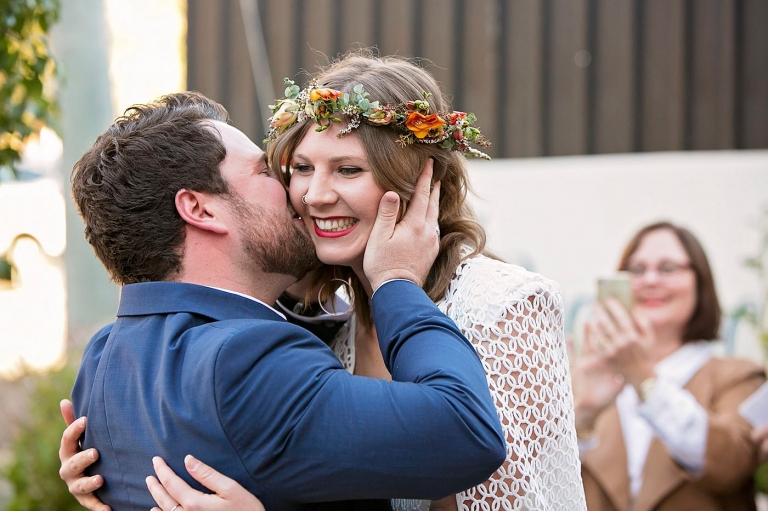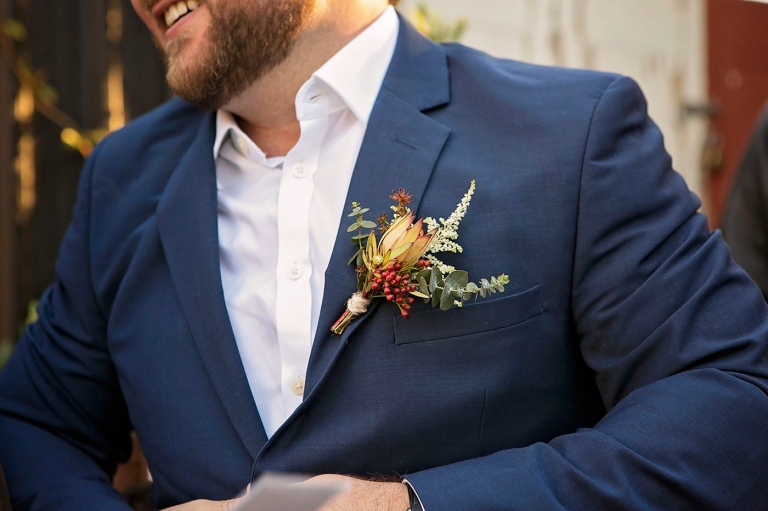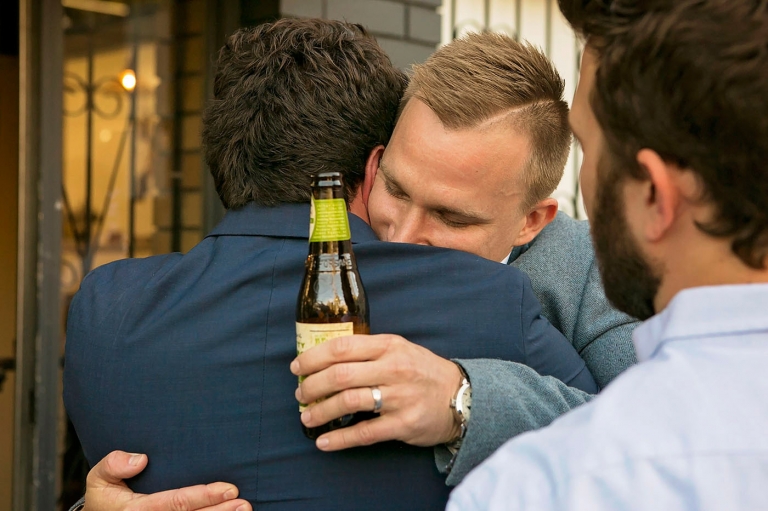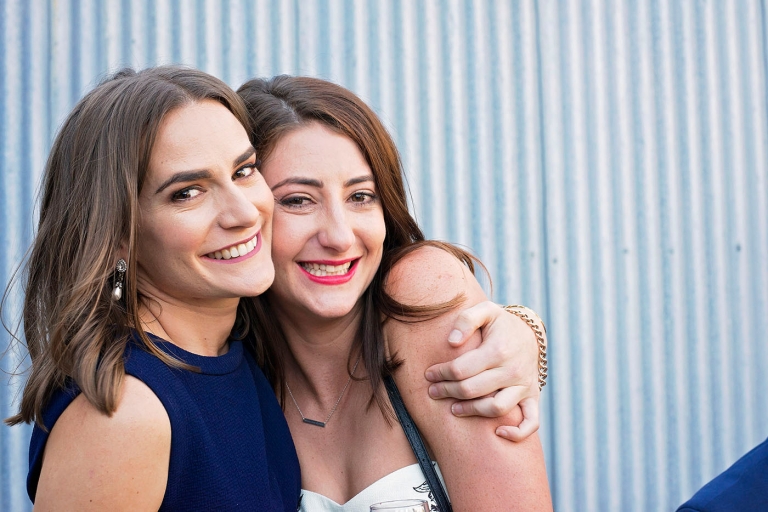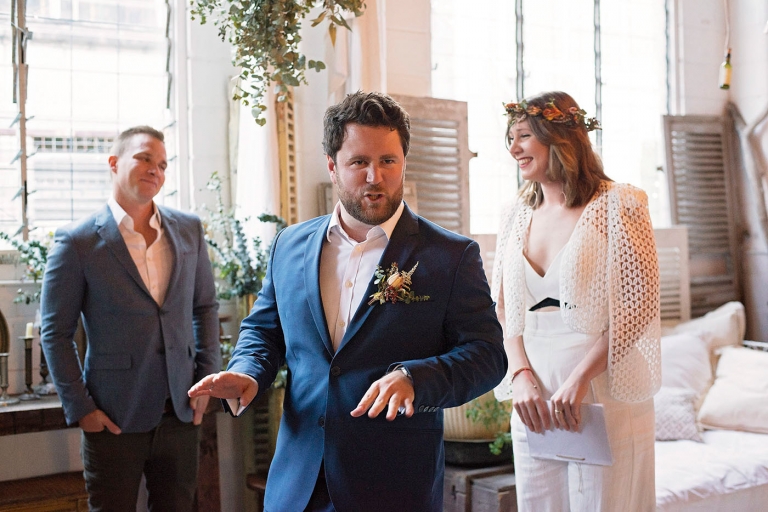 Honeymoon: A 9 month round-the-world trip! Starting in Mongolia 
Funniest Moment/s: Everyone's reactions when they discovered that it was a wedding!!   The final songs of the night where the whole wedding party were on the dance floor.
Special Memory: Where do we start… Our closest friends marrying us from the ceremony script we prepared, exchanging the vows that we wrote for each other, everyone's love and hugs… so many hugs.
Special thanks: To our wonderful parents. For keeping our secret and for helping out so much.
Advice for other brides-to-be: You don't have to follow the 'rules'. Couples forget that it's their day and they can do whatever they like, there is no right or wrong way. Plan a wedding that feels right to you, not something that you feel you have to do. Forget tradition, forget expectations and remember what you're there to do – celebrate your love. So make it personal and people will love it even more. And make sure you get a killer band that gets the dance floor happening. Truly makes the night.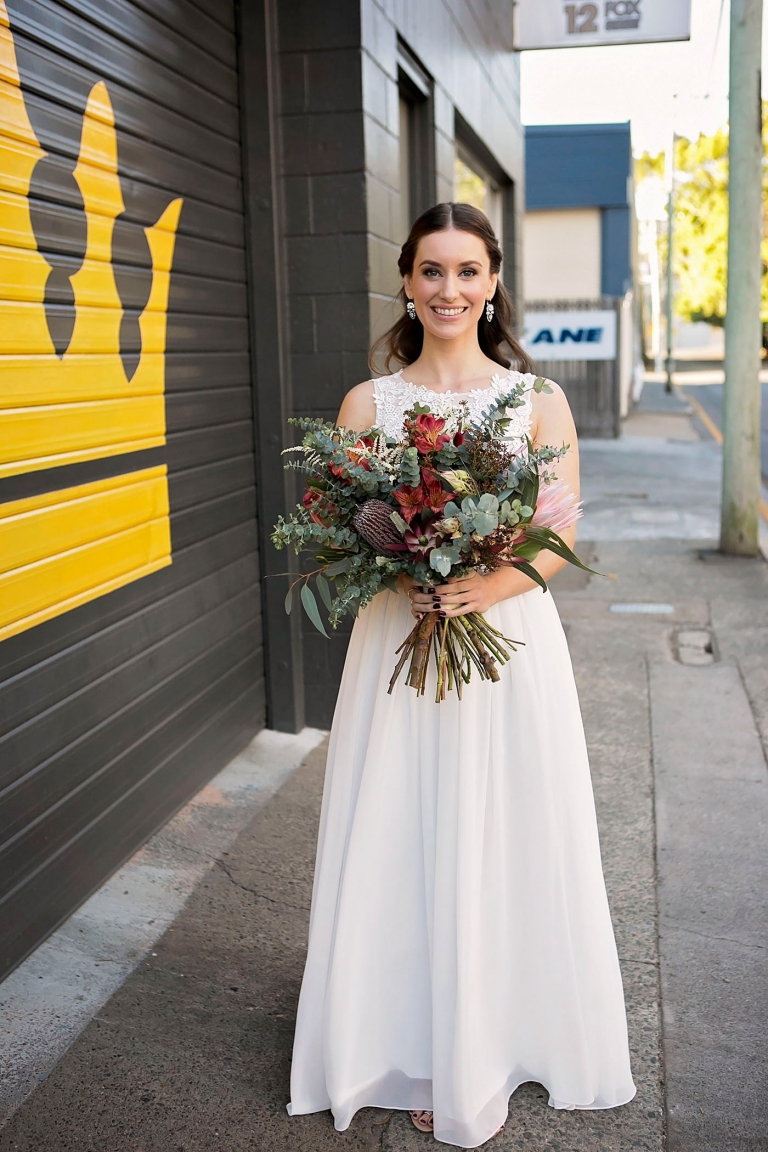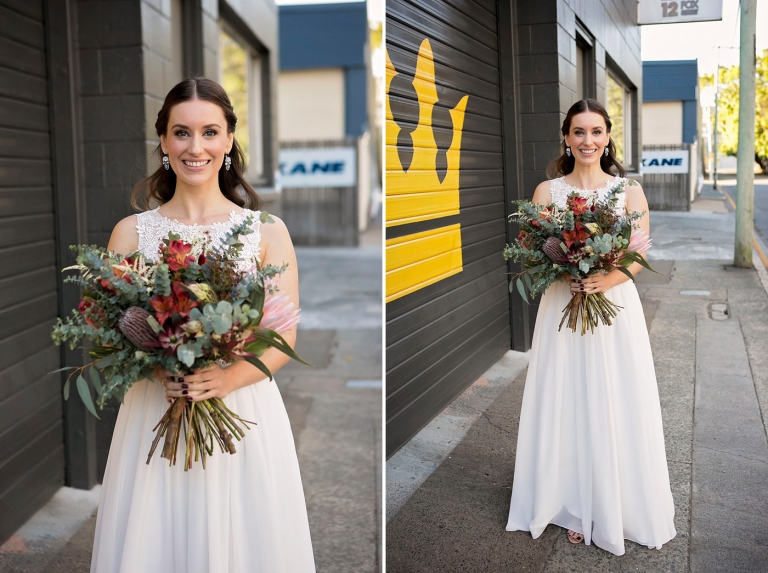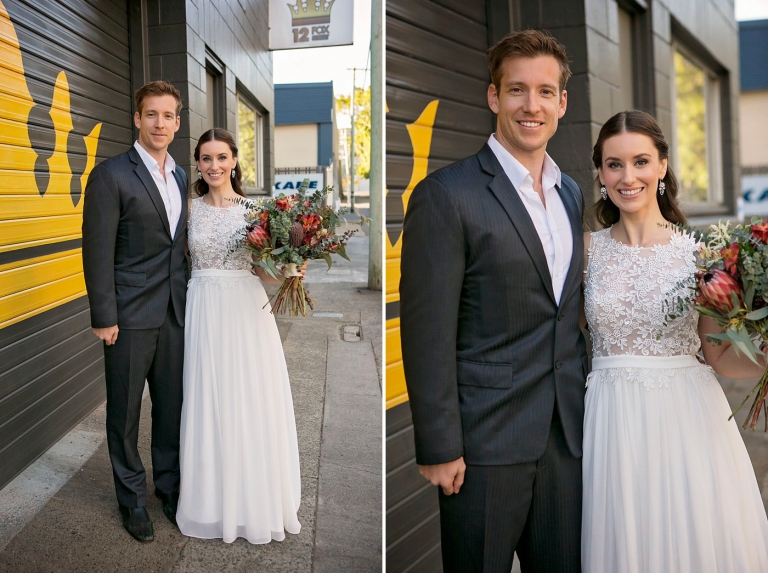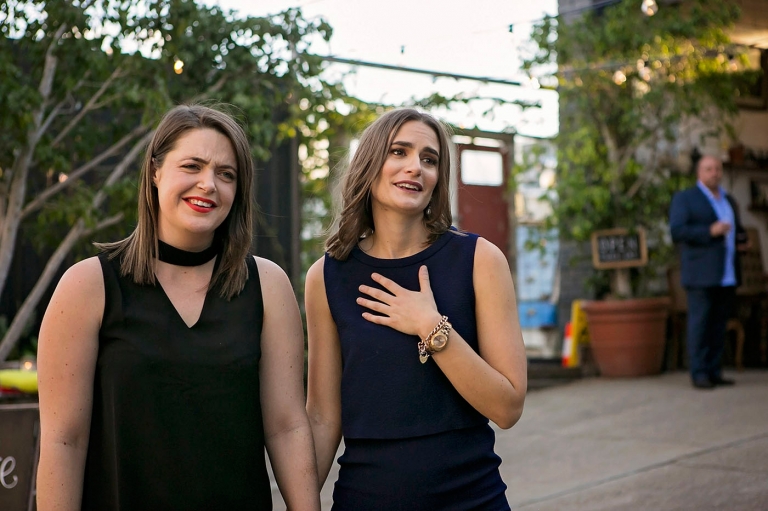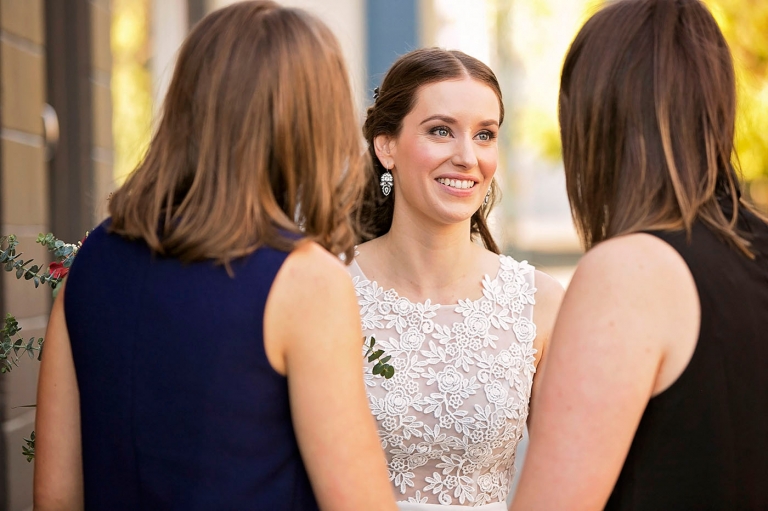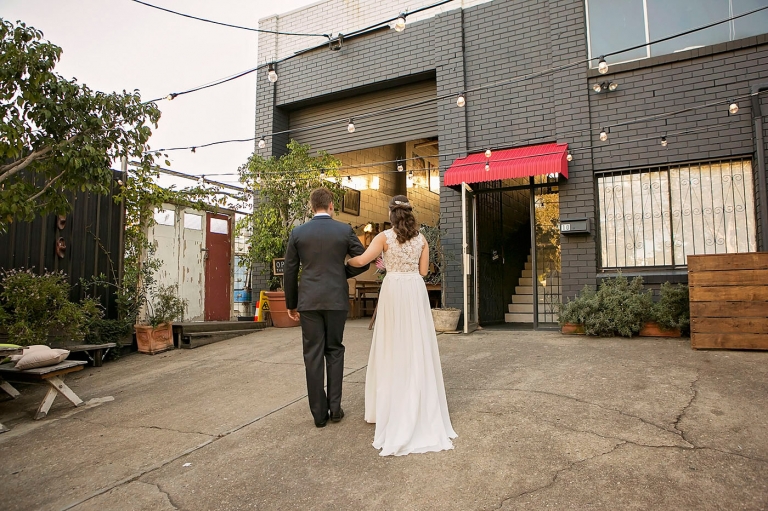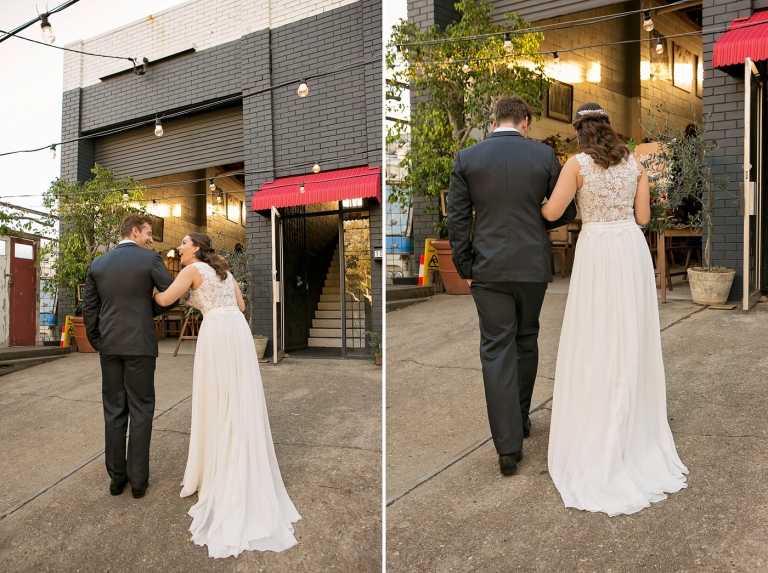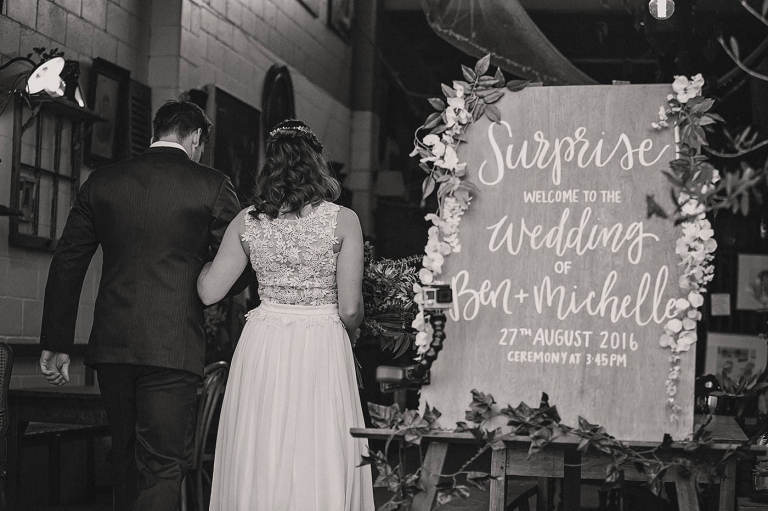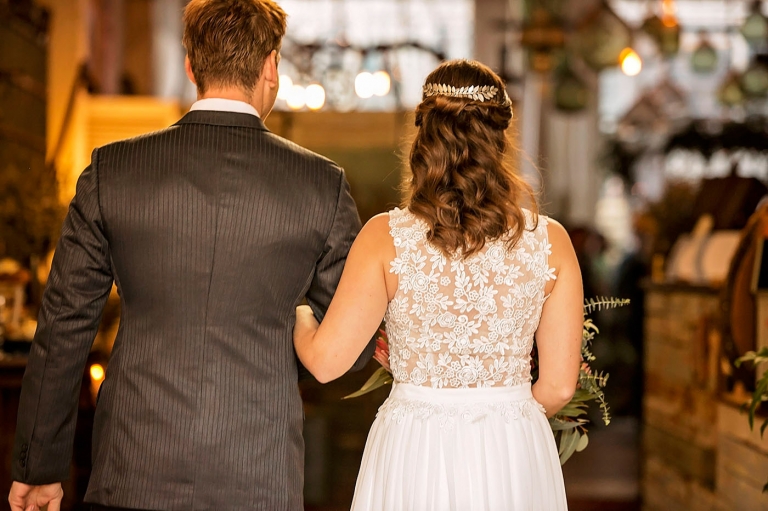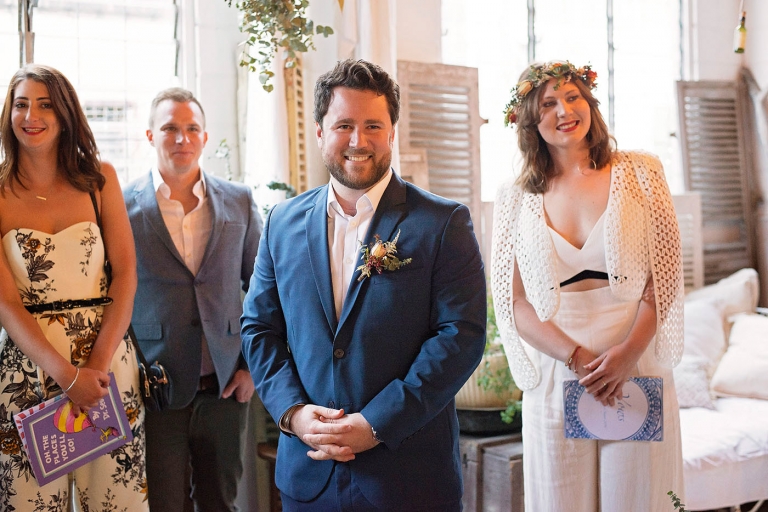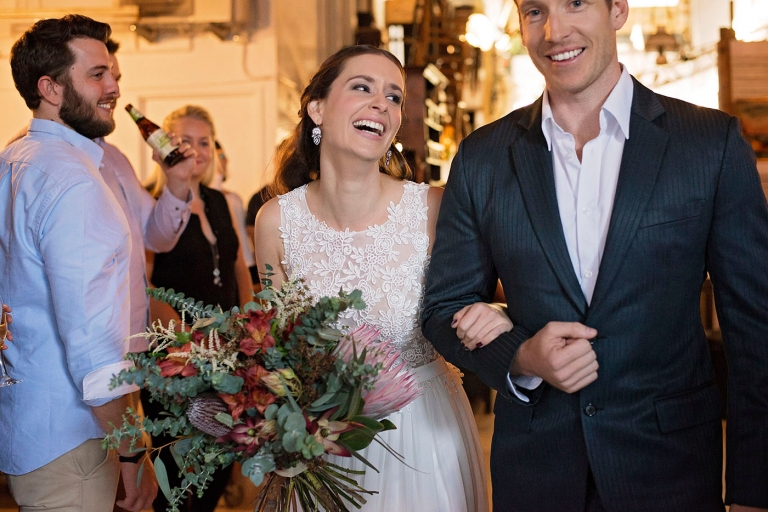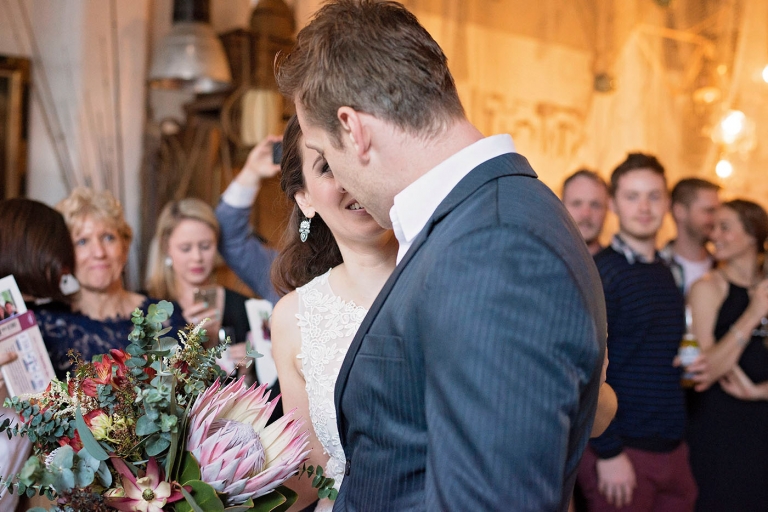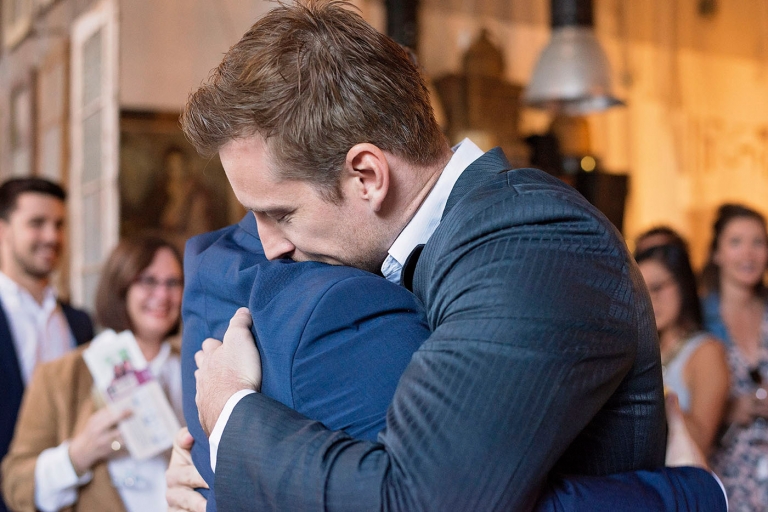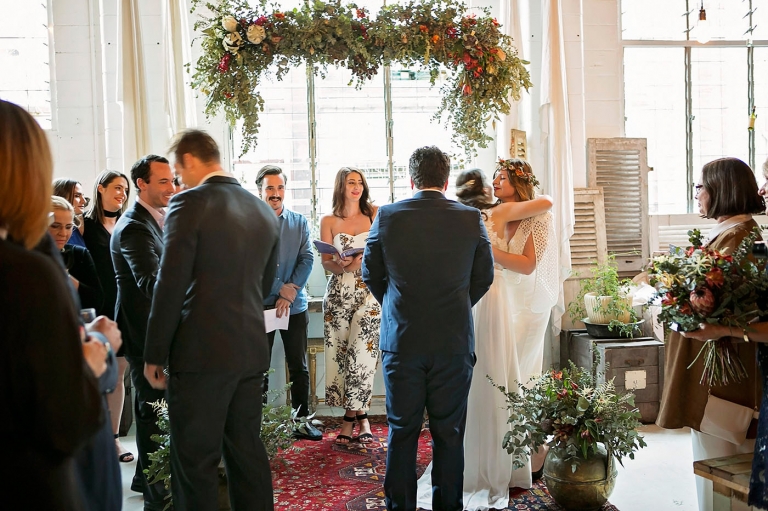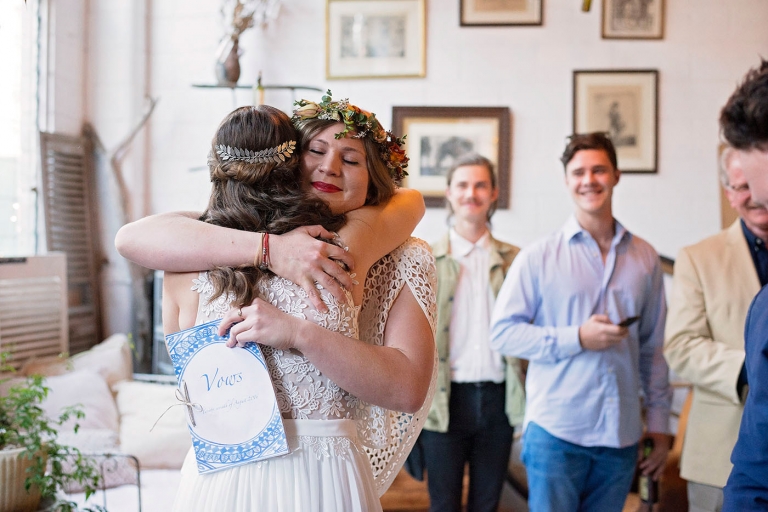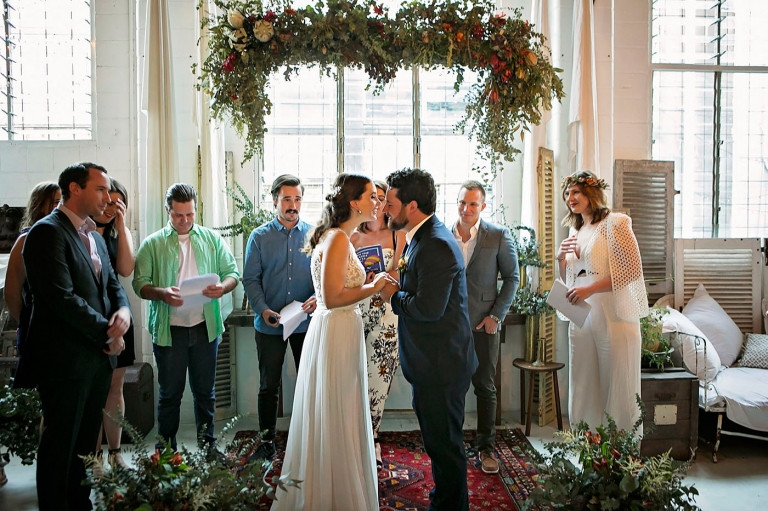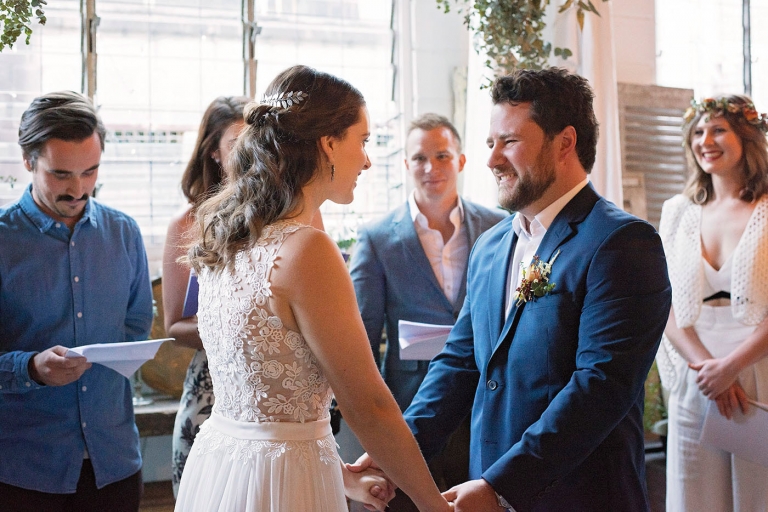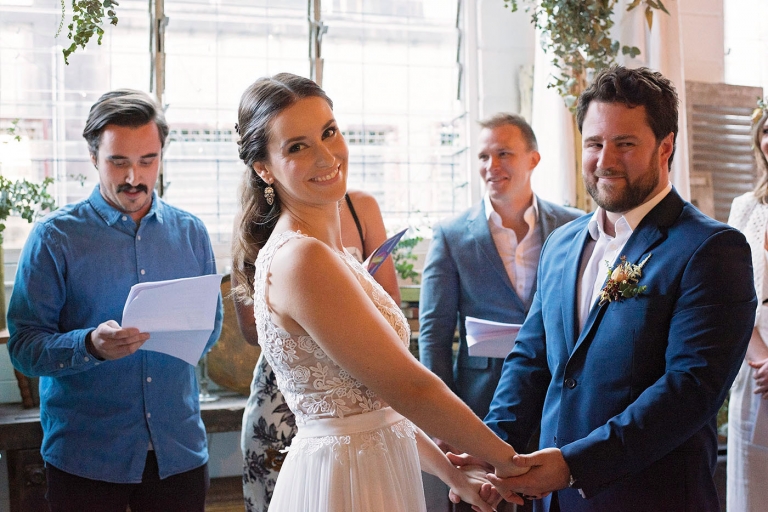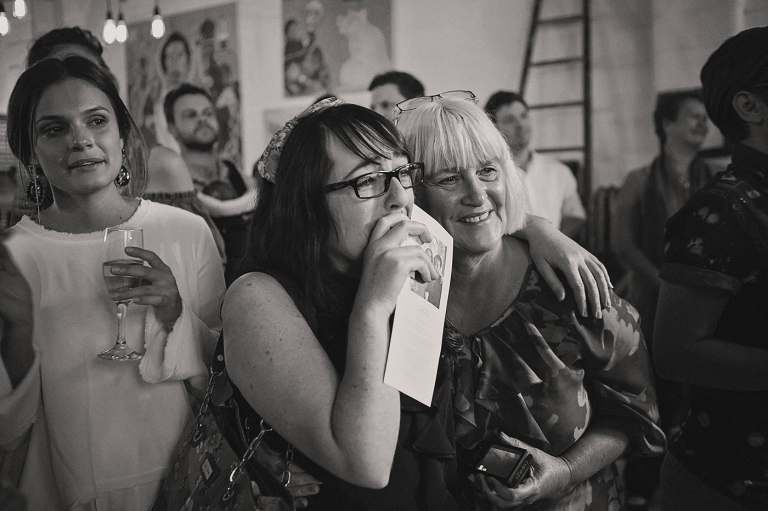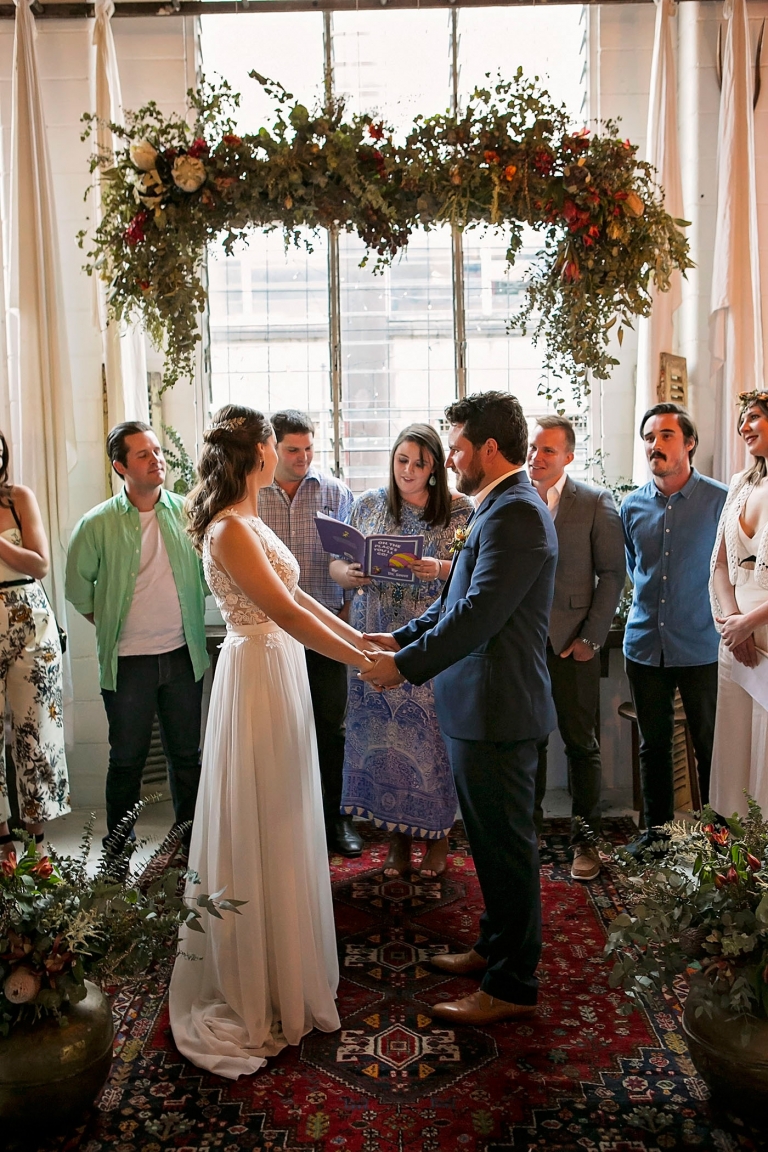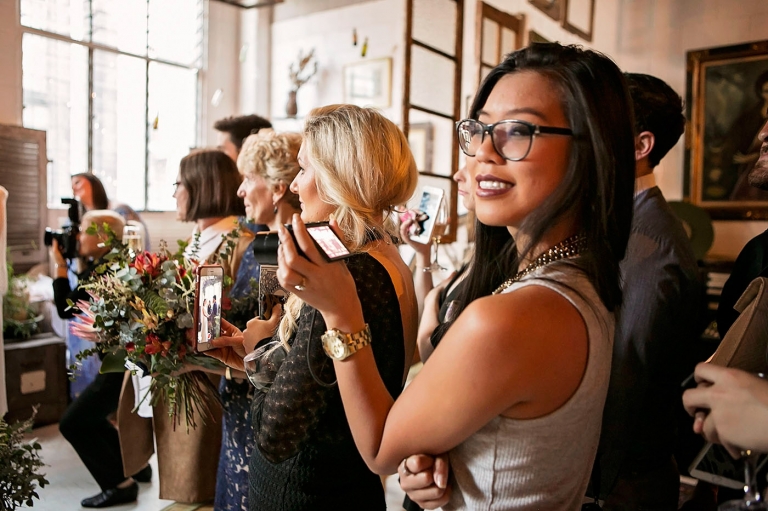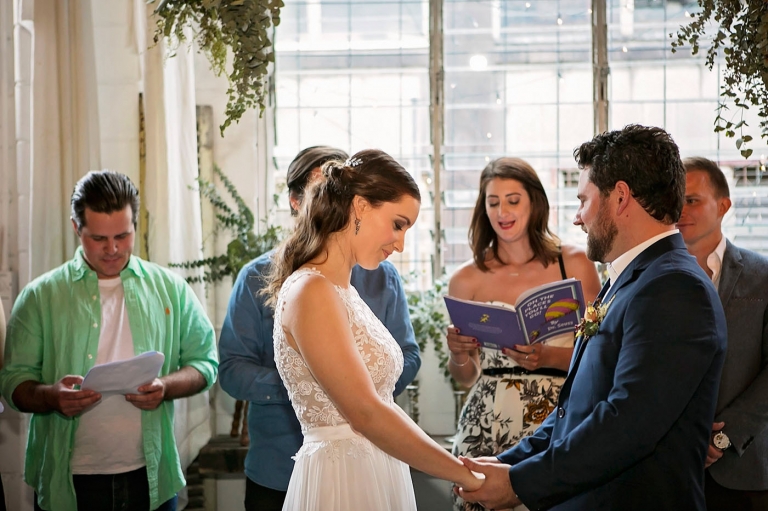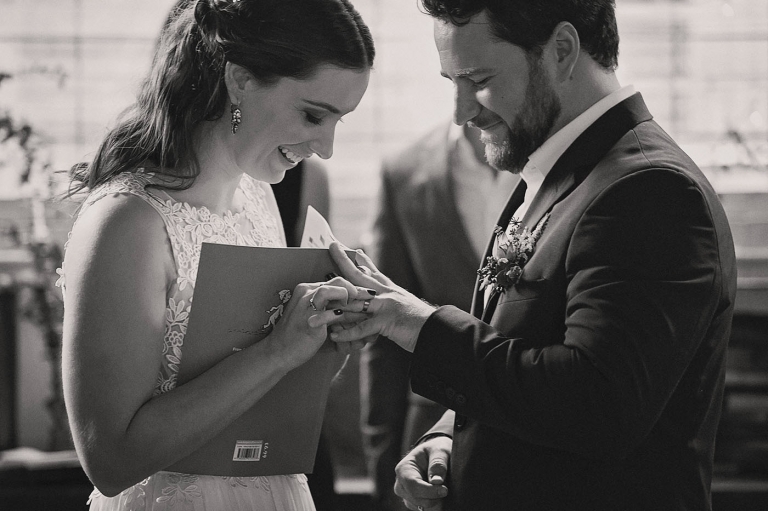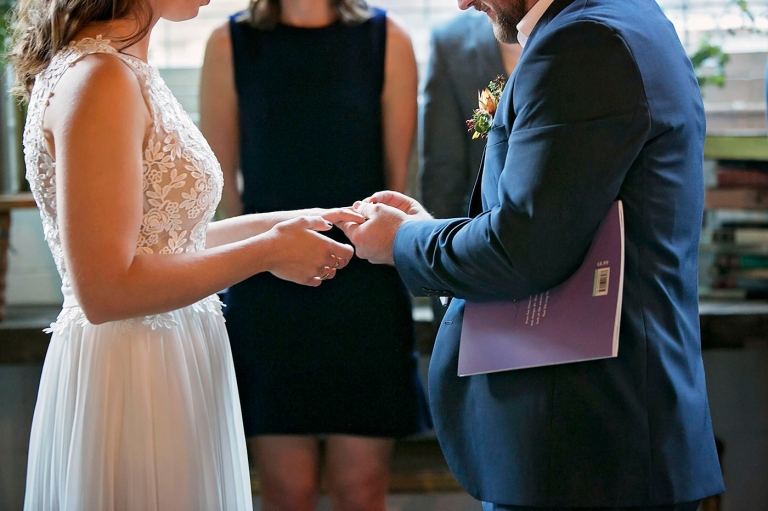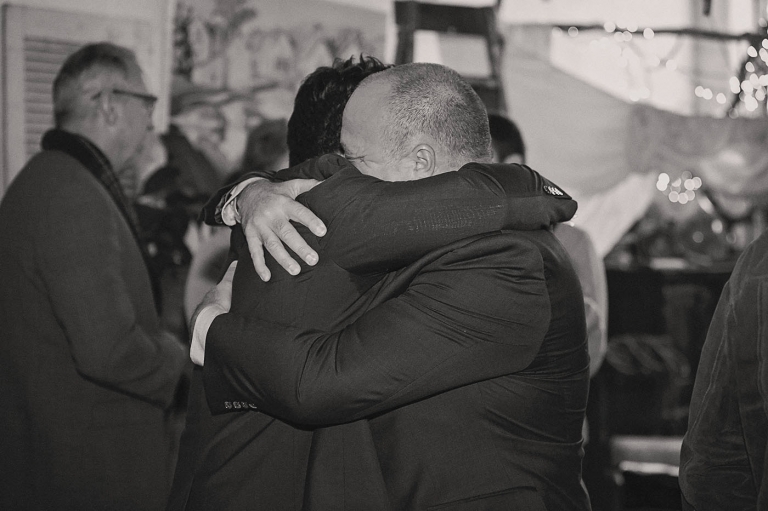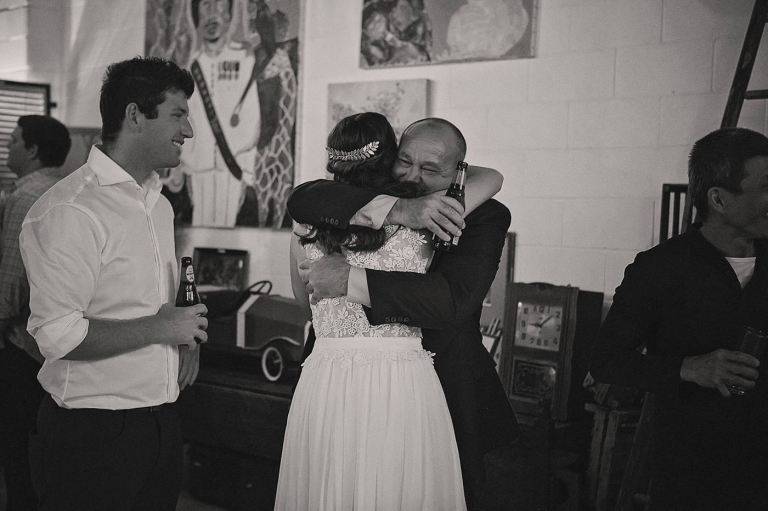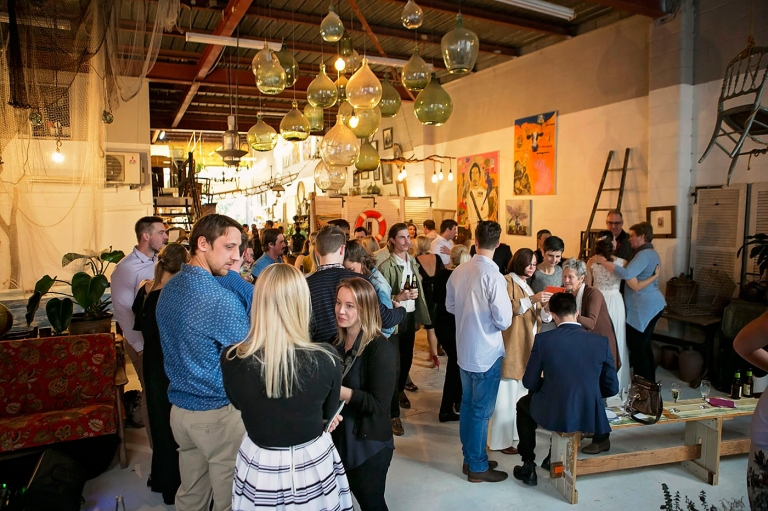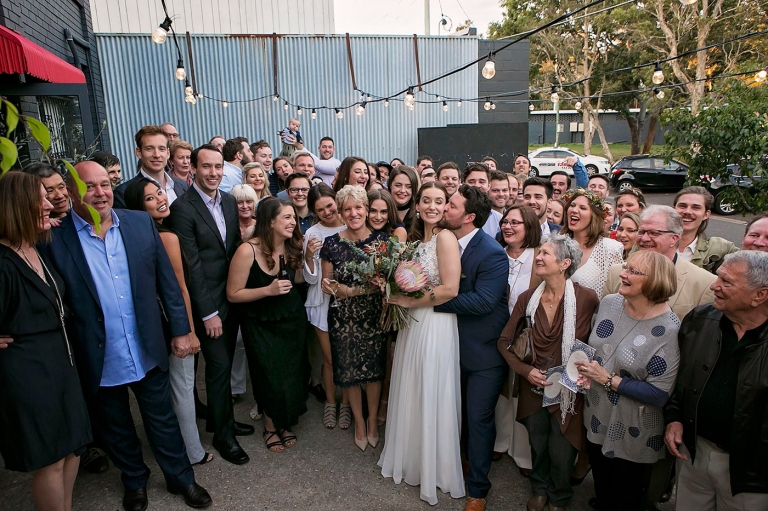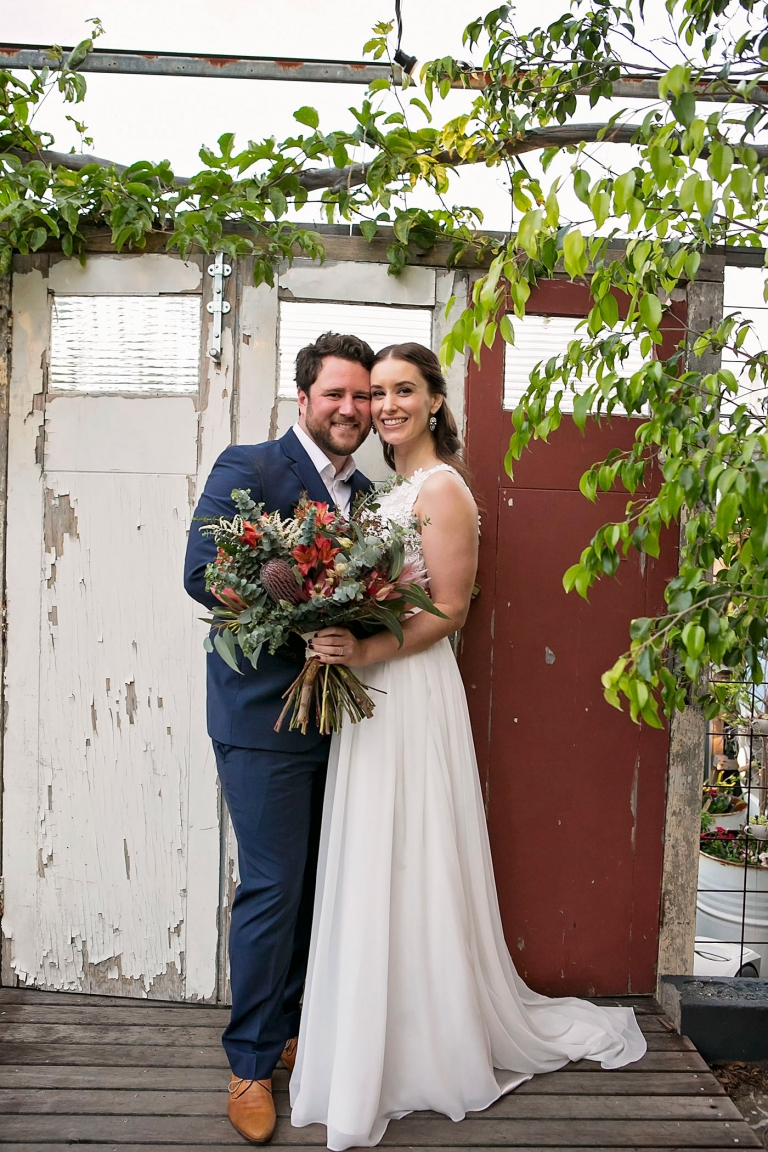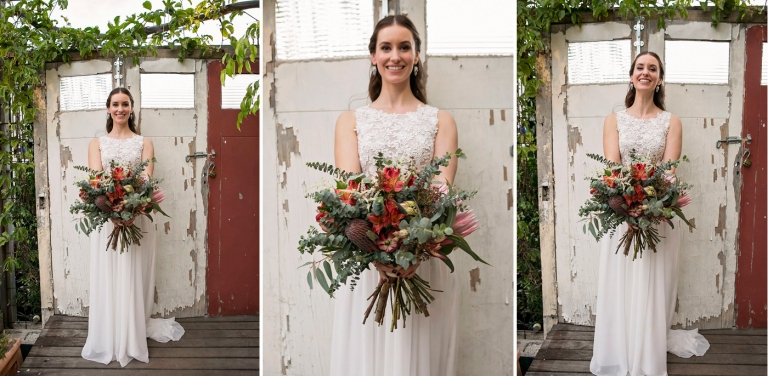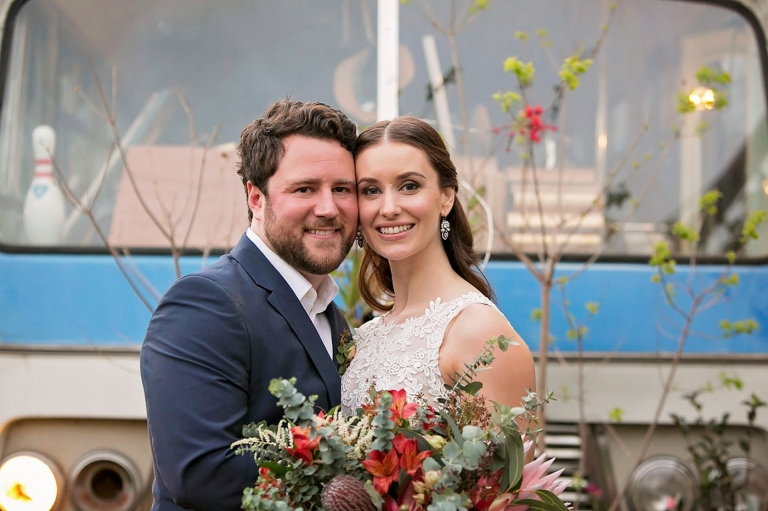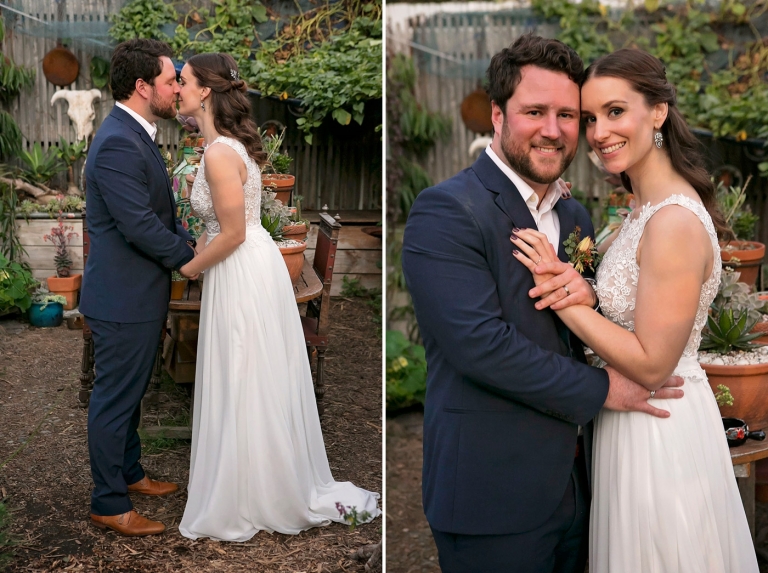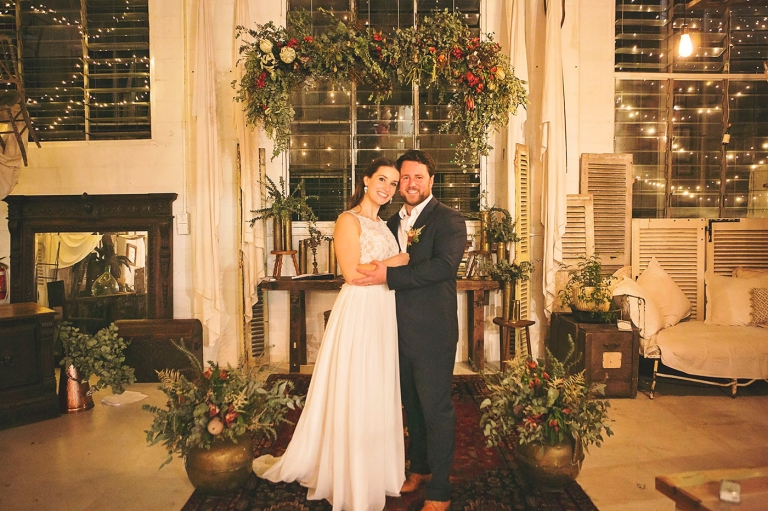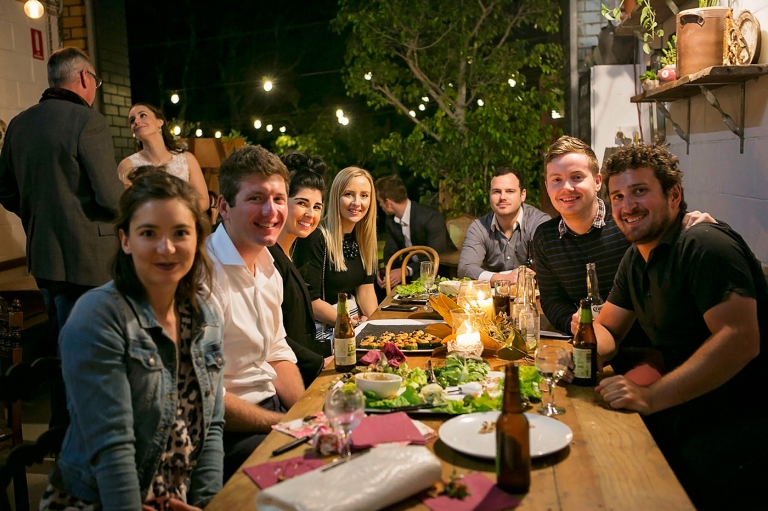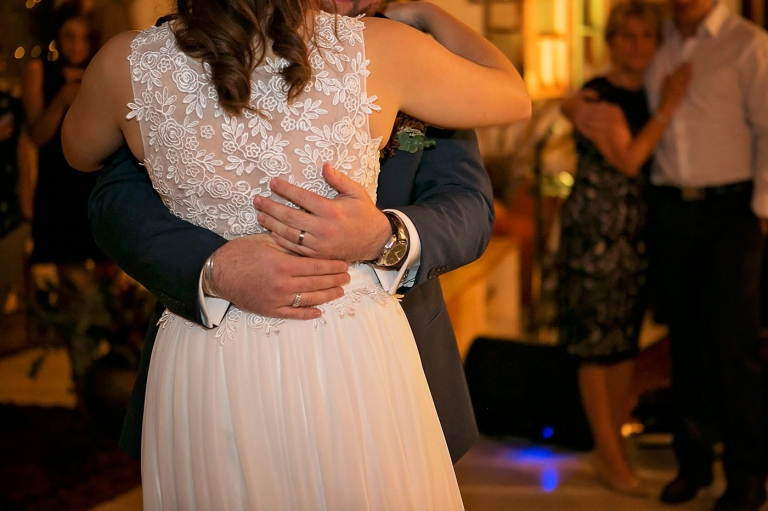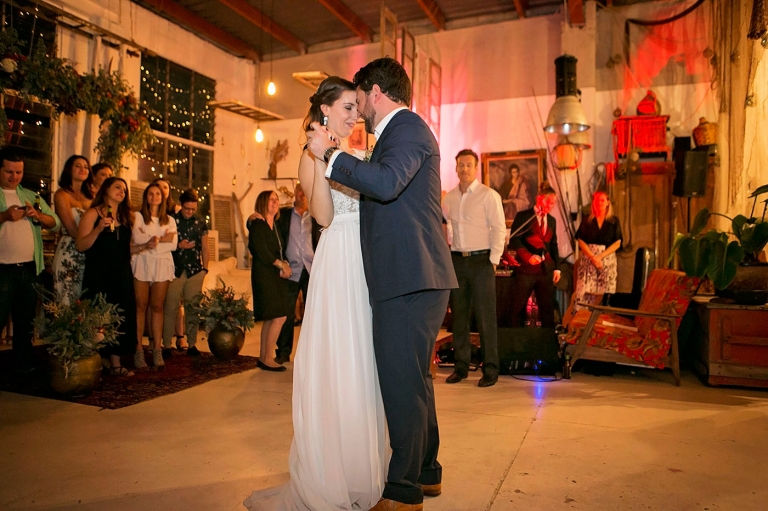 Why you chose Lisa from With Every Heartbeat Photography:
Lisa was incredible from the very beginning! She was so relaxed and that translated into a comfortable vibe on the day.  With only three months preparation, Lisa was prepared to listen to our every request and executed them perfectly. As this was a surprise wedding, Lisa was asked to capture each guest's reactions on arrival. The images we have received so far have been priceless, and we owe Lisa so much for shooting these surprised moments. Our request was to capture more candid and relaxed images of us and our guests, in comparison to the normal formal images and family and bride and groom. Lisa was able to flawlessly execute this and was able to capture the most candid, relaxed and intimate moments between not only us as a couple, but our guests as well.
Michelle and Ben, you are both so very welcome!  I loved your wedding day and as a Wanderlust person myself, I can't wait to see all your travels over the next year and wish you all the very best in married life – you're both destined to go far!!
Lisa
xxx
ps – a very big thank you to my lovey Second Shooter Hayley
Save
Save
Save
Save
Save
Save
Save
Save
Save
Save
Save