Yes watch out Brad and Angelina, we have a new awesome Mr and Mrs Smith in Brisbane.  Brisbane Wedding Photographer
Kate and Leigh had a beautiful ceremony at the Roma Street Parklands and their reception in the stunning Ballroom of Victoria Park Golf Course!
Here's their Real Life Wedding Story
Date: 16th September 2016
Theme: We didn't have a theme, rather went with the colours Navy, Blush and Gold.
Couple's names: Kate and Leigh Smith
 Ceremony location: Roma Street Parklands  |   Reception location: Victoria Park Golf Complex
Gown: Joanne Borgatti from SewBespoke Studio  |  Celebrant: Clarah Luxford
Wedding bands and engagement rings: Engagement Ring: Loloma Jewellers | Wedding Rings: Michael Hill
Decorator: Ceremony – Beach and Garden Ceremonies  | Flower Wall: LUXE Flower Wall Hire
Hair: Esther Robinson from Essie Hair and Make Up  |  Hair piece: Joanne Borgatti from SewBespoke Studio
Bridal party attire:  Bridesmaids – Review  |  Groomsmen – River Island
Make-up: Mandi Anastasas from The Blush Clique  |  Flowers: Madame Bloom
Cake: Delicious by Sara  |   Music: DJ Andy from Rhino Entertainment
Transport: We used our own cars and "With Every Heartbeat" transport – otherwise we would have been two groomsmen down!  Thank you Lisa 😉
Photography: Me :O)  – With Every Heartbeat Photography
Videography: Fisheye Studio Australia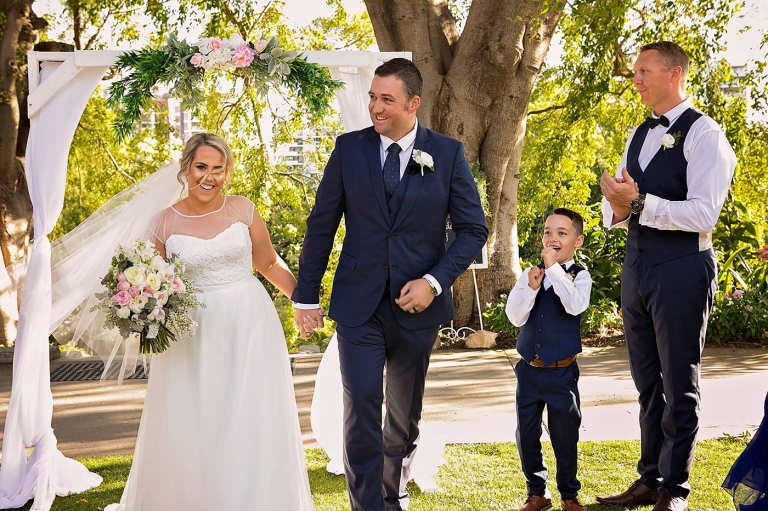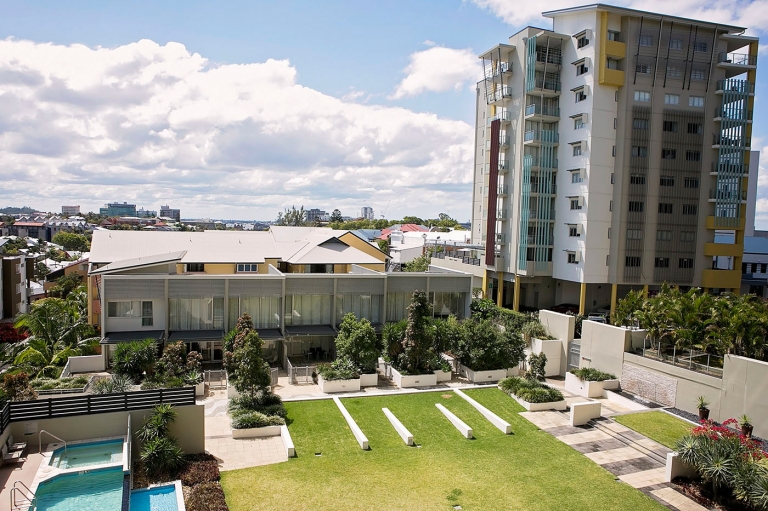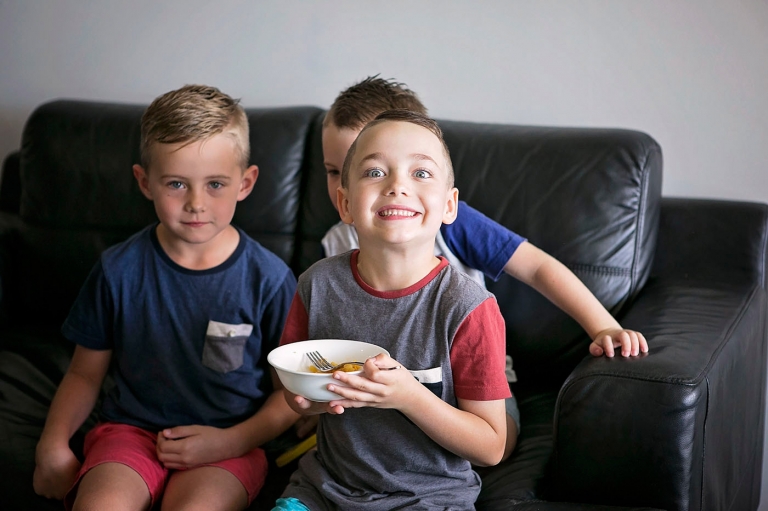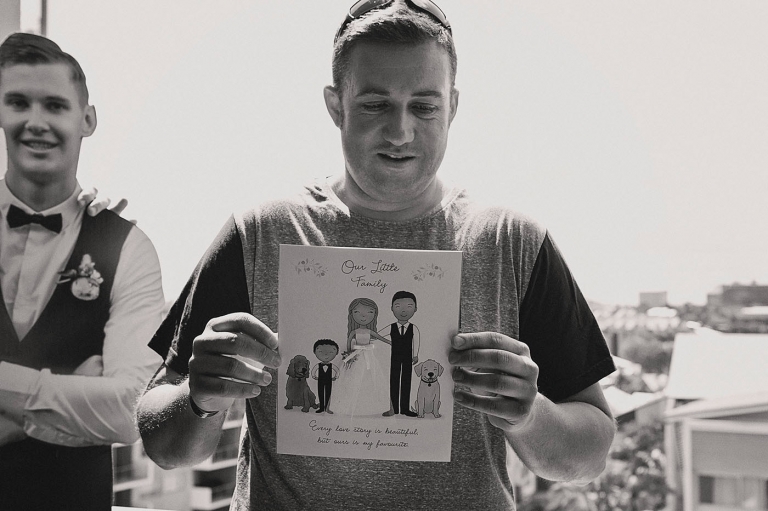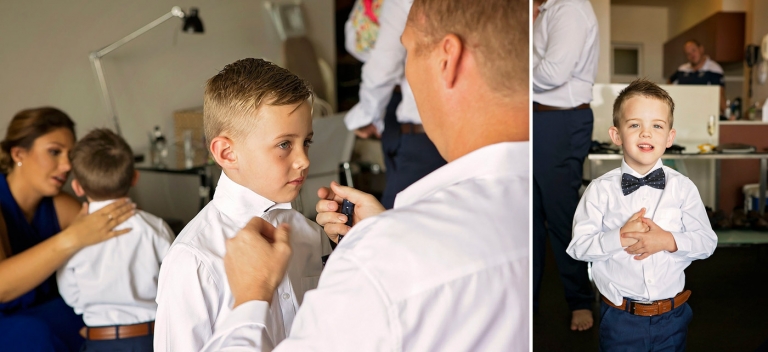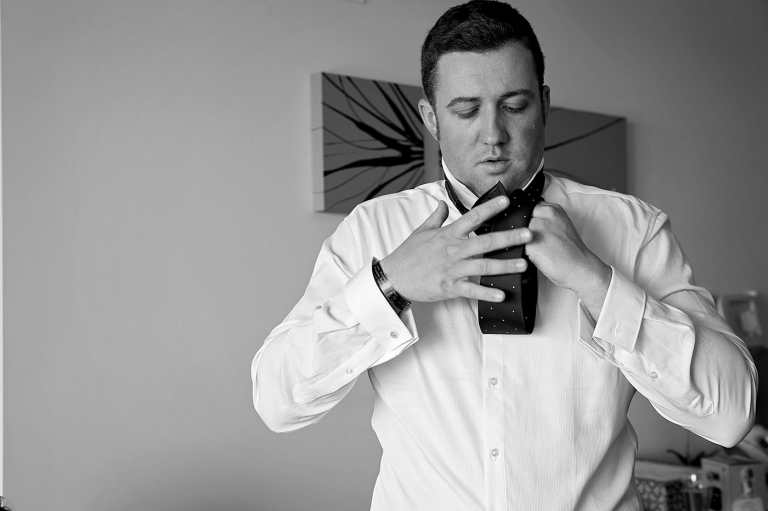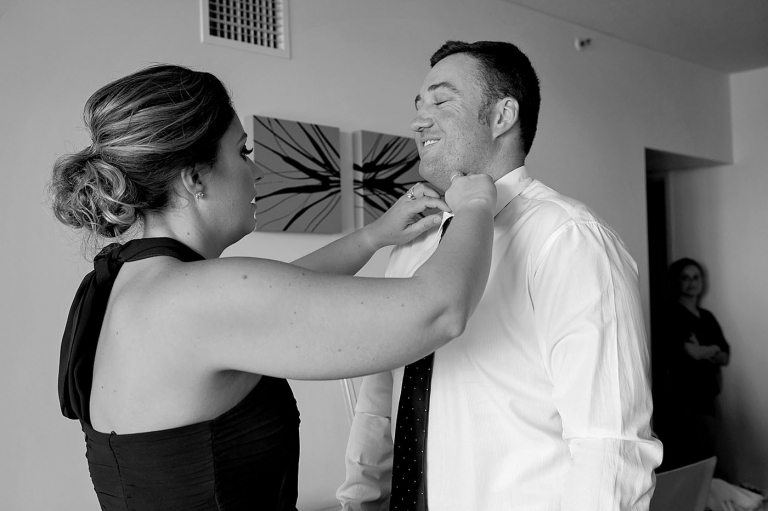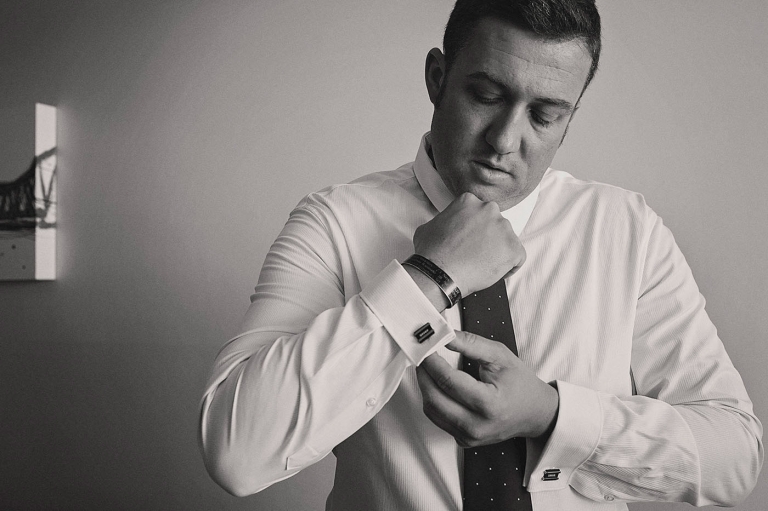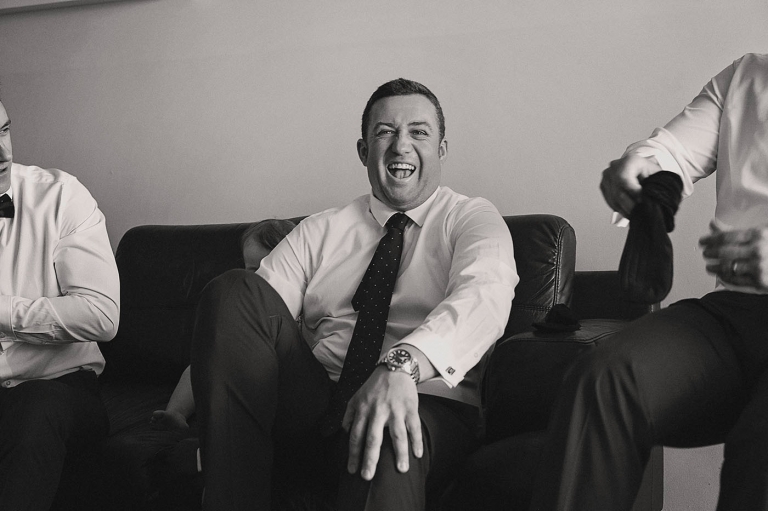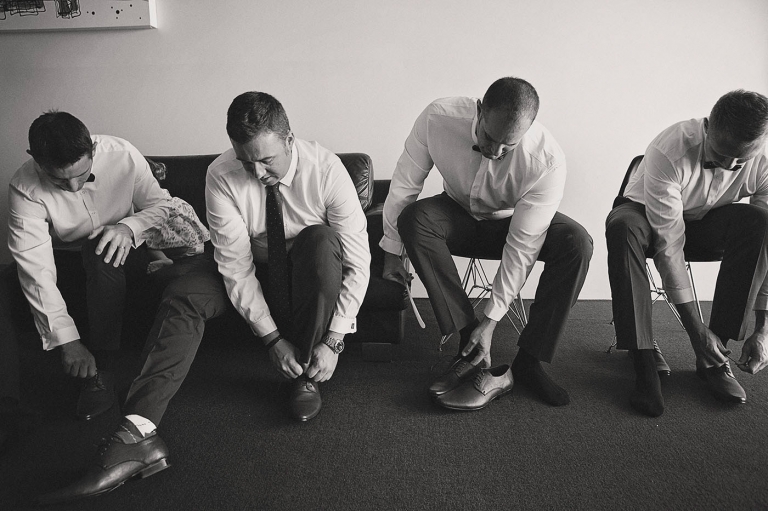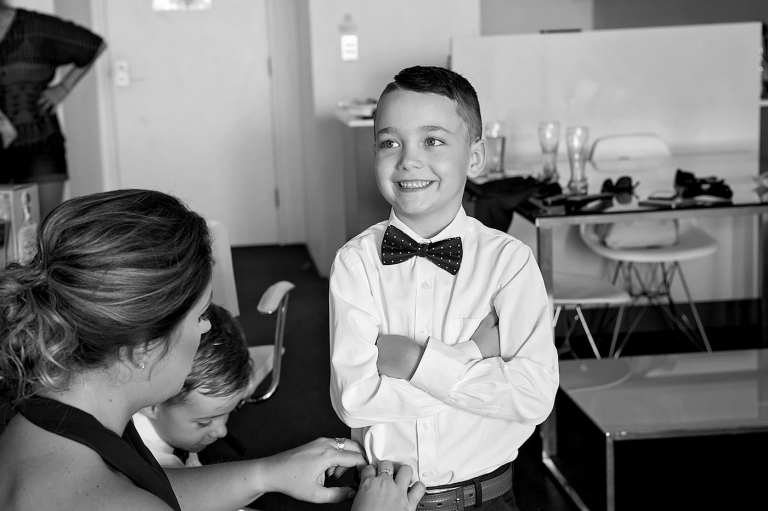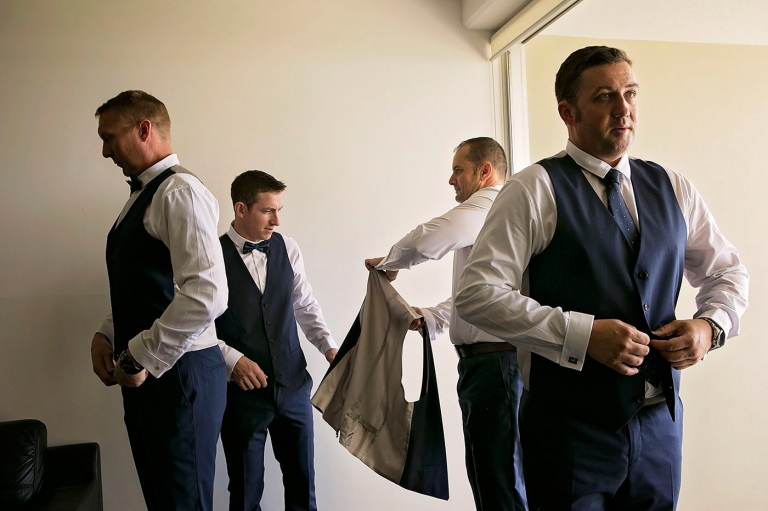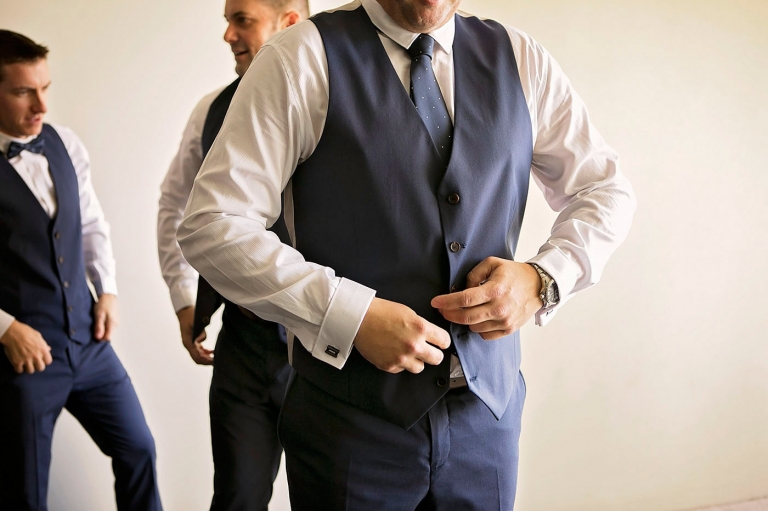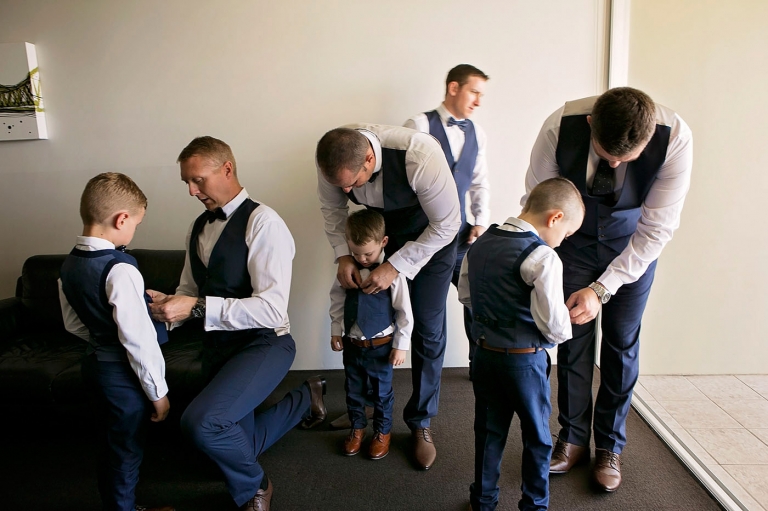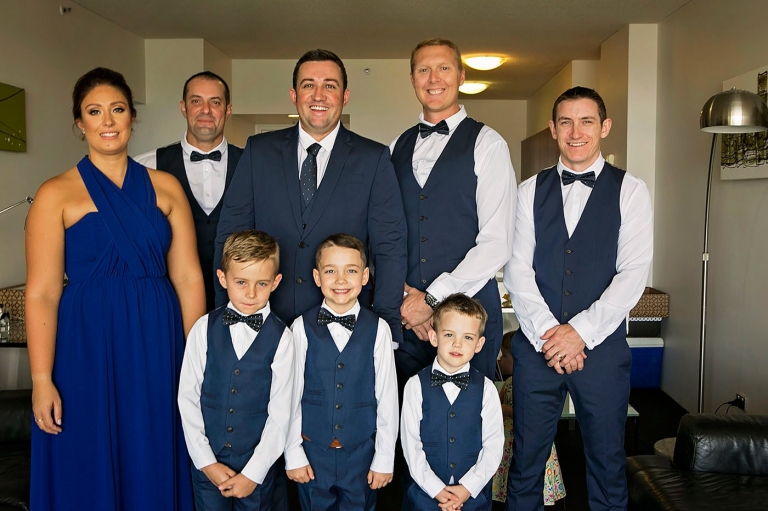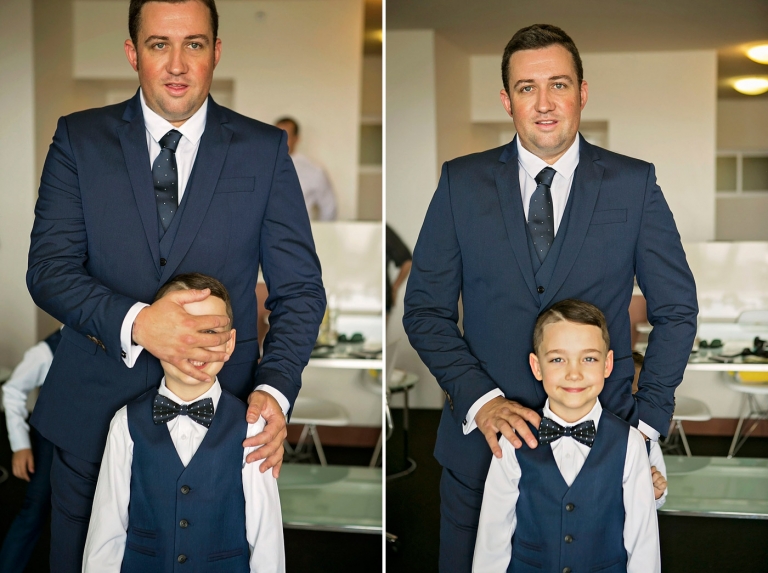 Honeymoon: We pre-honeymooned in America, however we will enjoy another holiday together with Oliver towards the end of the year when our work schedules settle down.
The proposal:
Leigh proposed on my Birthday in 2013. He booked dinner at the same restaurant where we shared our first date. Leigh was feeling confidant about the upcoming proposal until the gentlemen at the table next to us proposed by presenting a book which he had hand cut and made into a ring box, as the restaurant clapped and congratulated the couple, Leigh wasn't quite sure if the timing was right or if his hand written note would suffice. Needless to say I agreed to marry Leigh and we still laugh about it to this day.
Funniest Moment/s:
One of Groomsmen Damien was deployed with the Army to Iraq in May. Unbeknownst to Damien, we decided we would order a 6-foot cardboard cutout of him and carry him around for the day. Damien married his beautiful Wife Kristy last November and lucky for us his attire was a perfect match. He soon became more popular than the Bride and Groom with all of our guests lining up to take photos with him.
Special Memory:
The whole day was fantastic and beyond our dreams, however one of our favourite moments was when Oliver confidently got up and delivered his surprise speech to Leigh in front of all of our guests.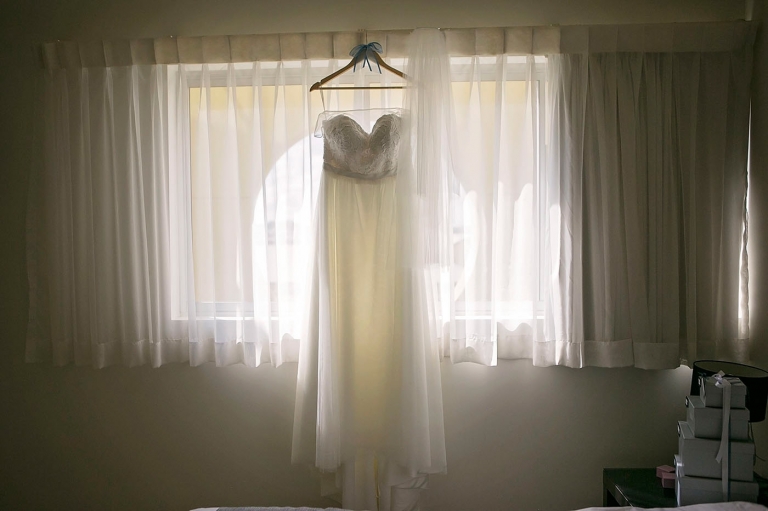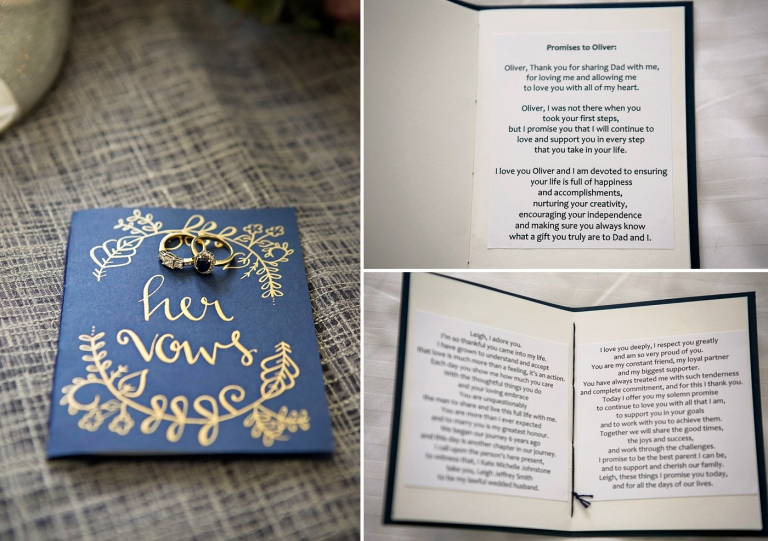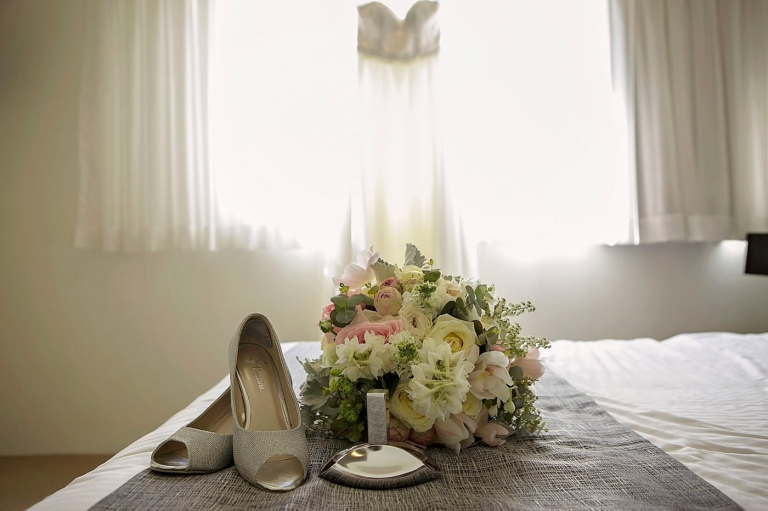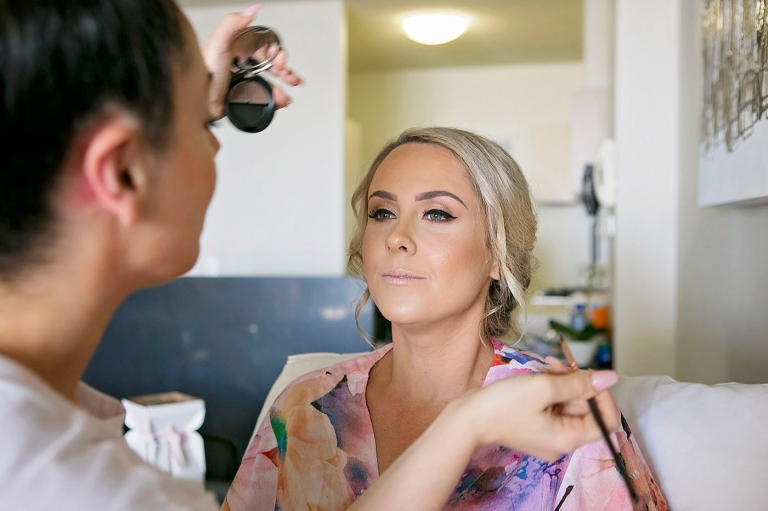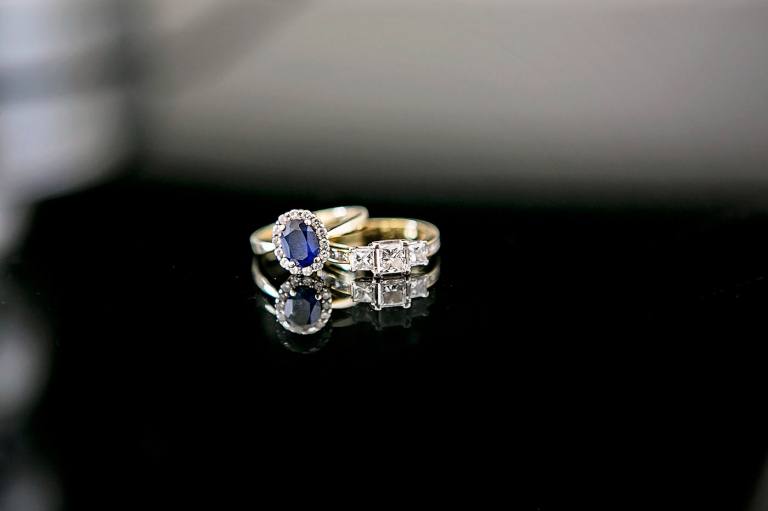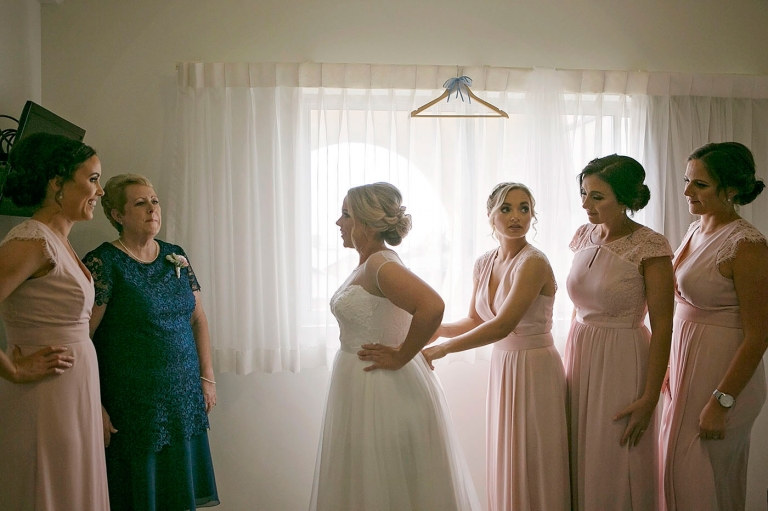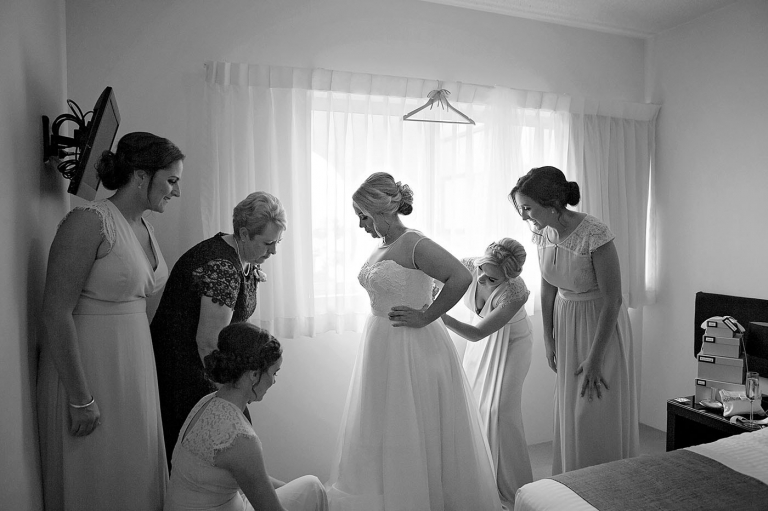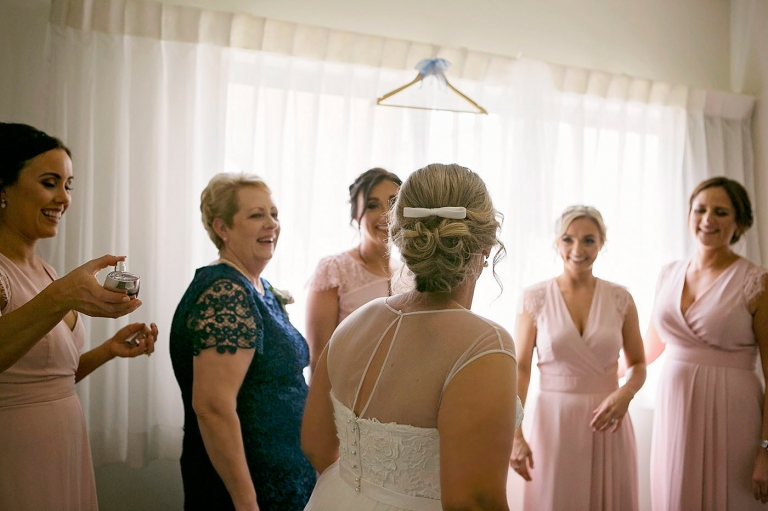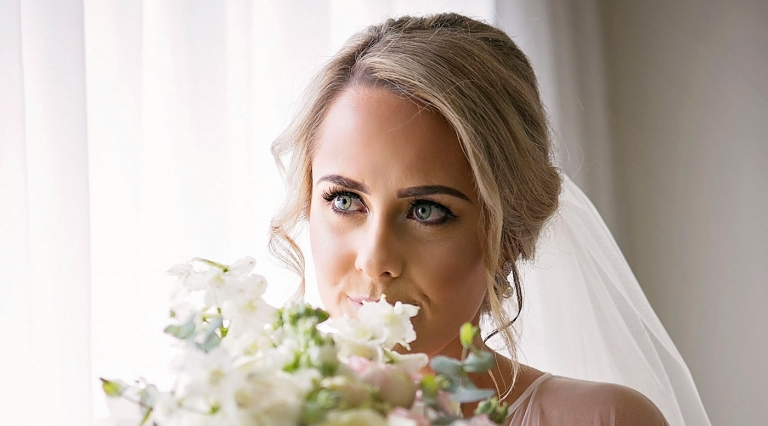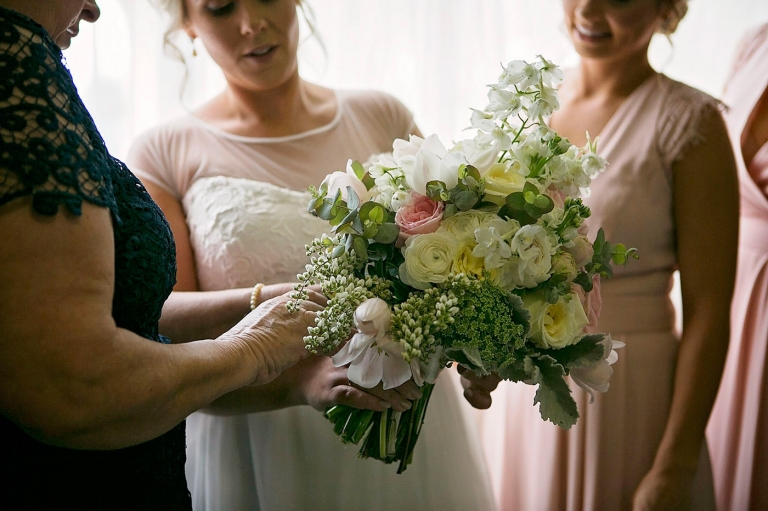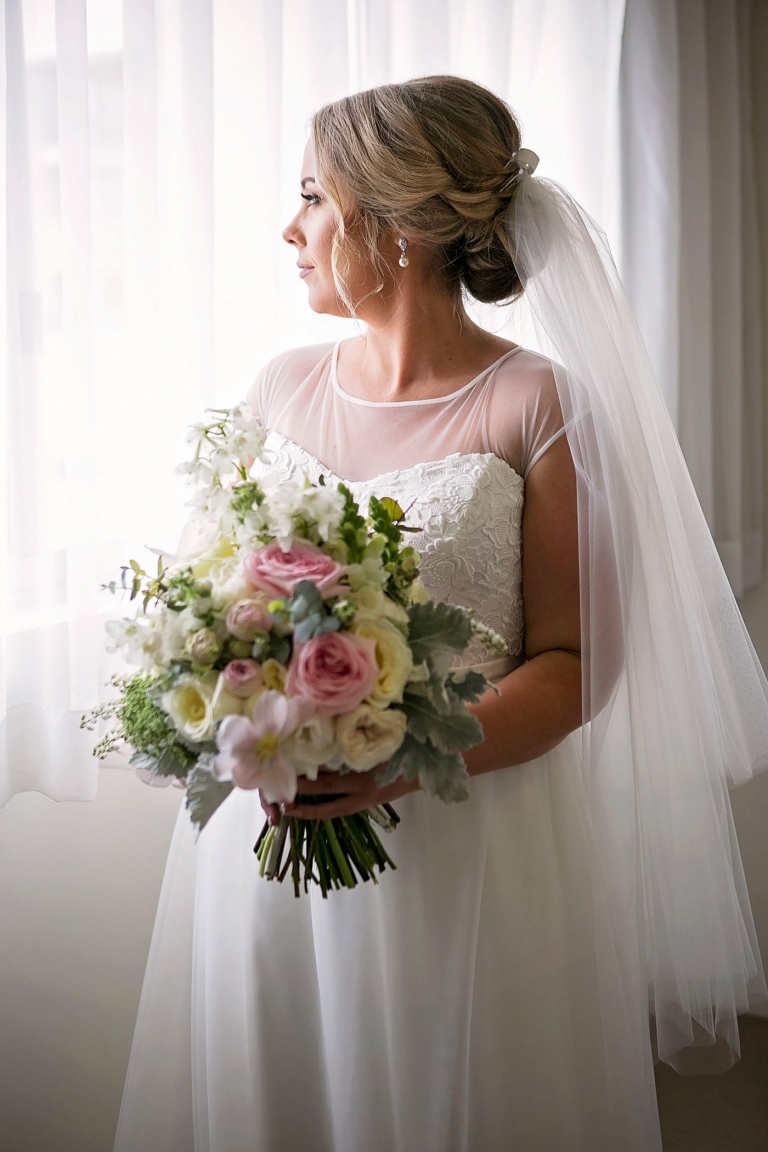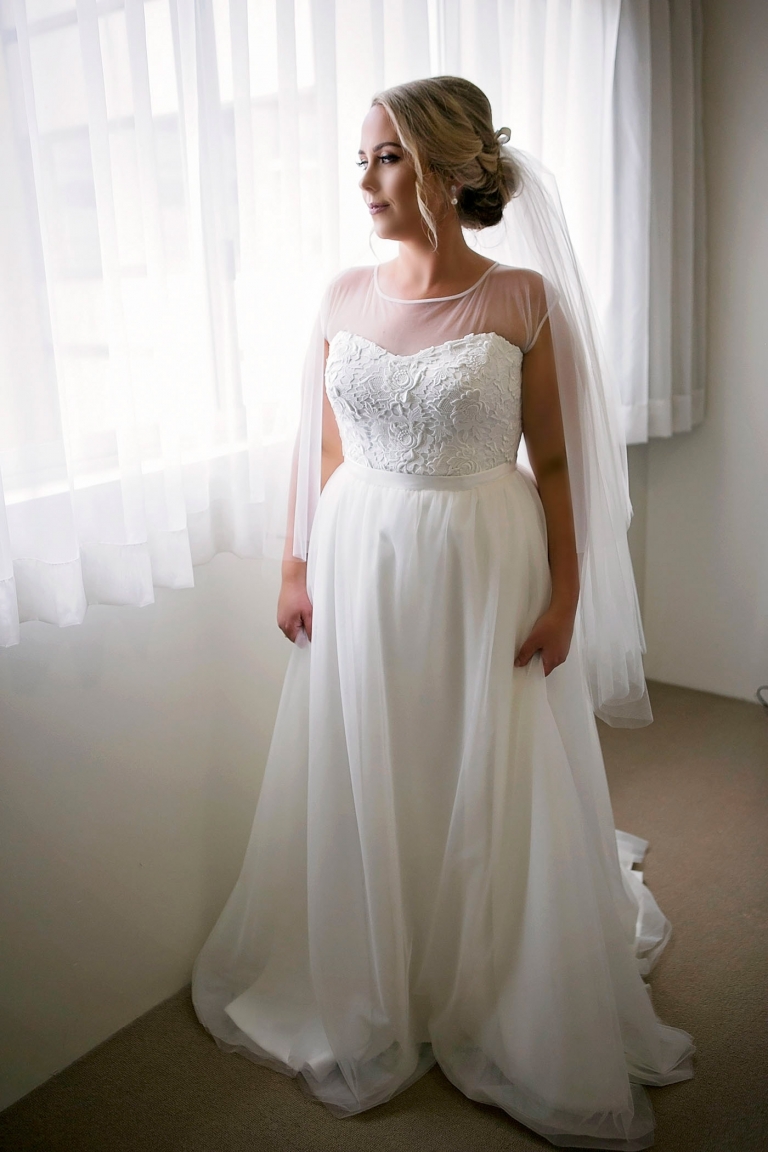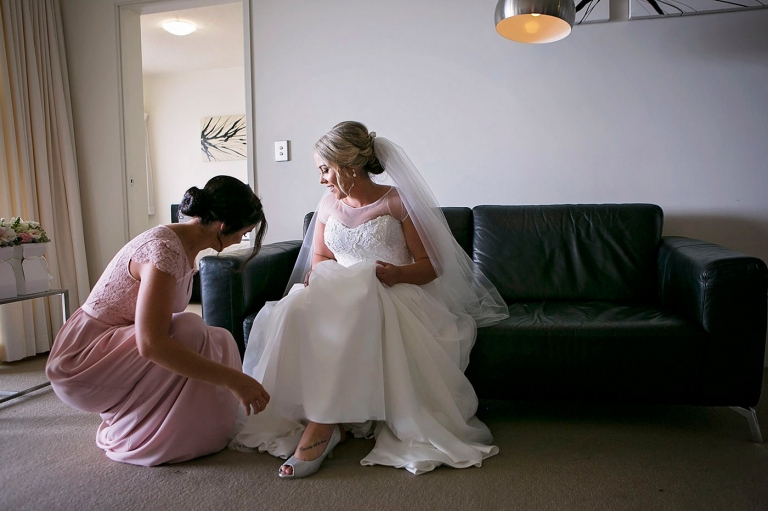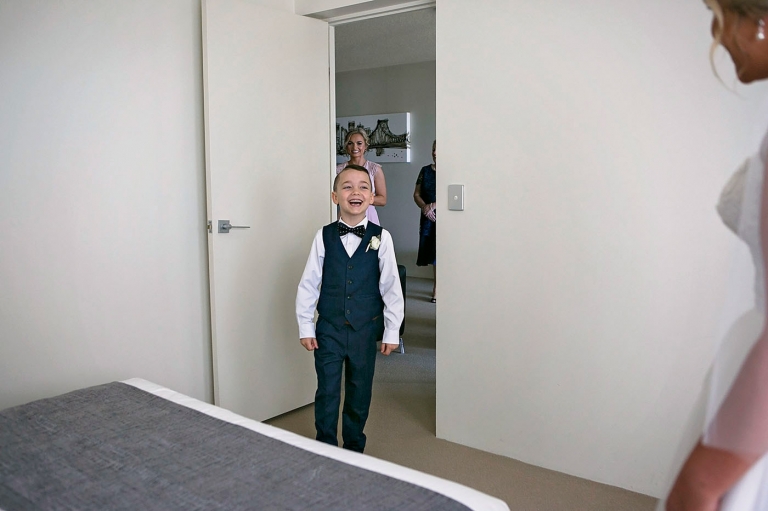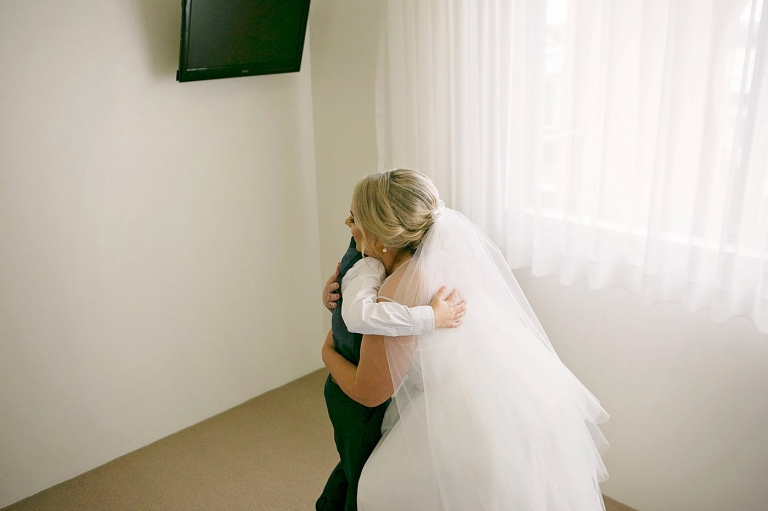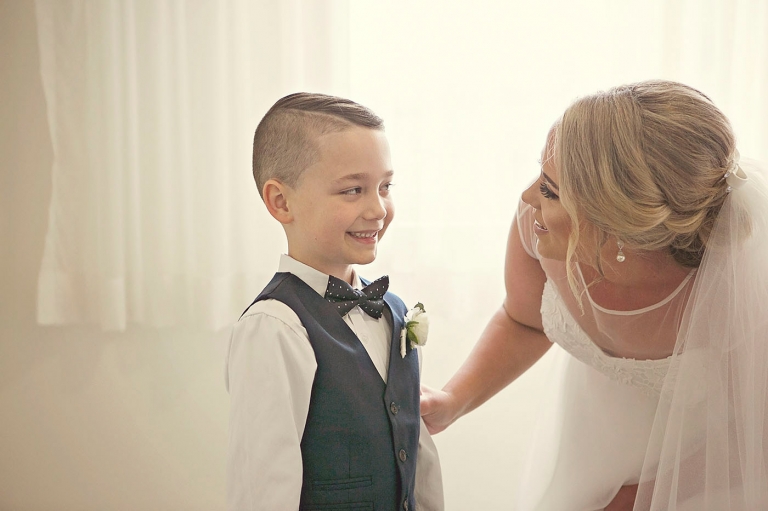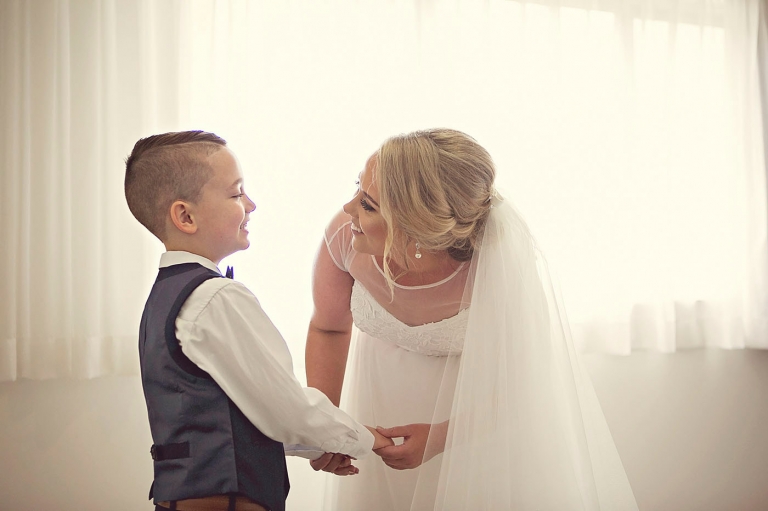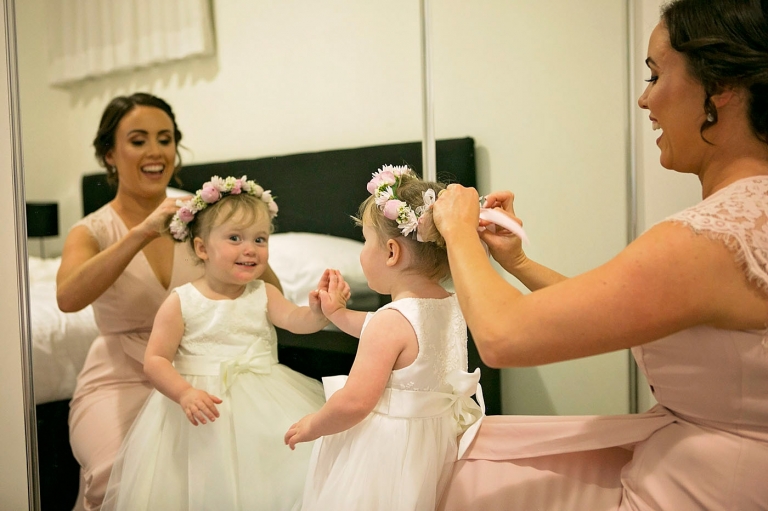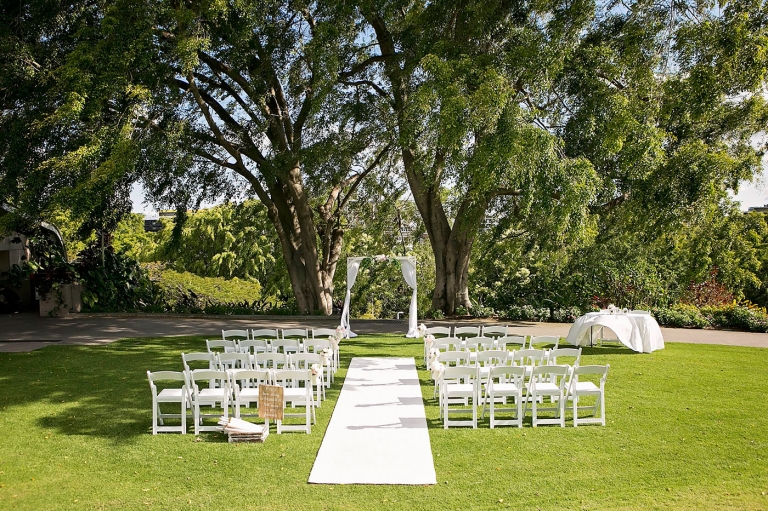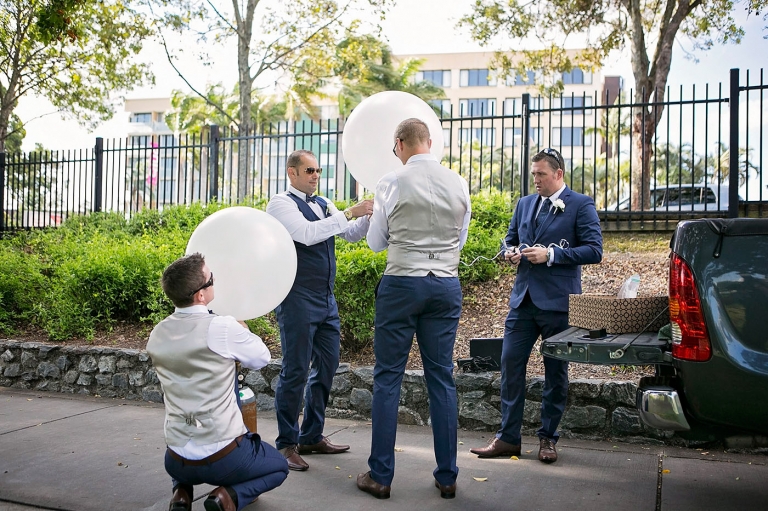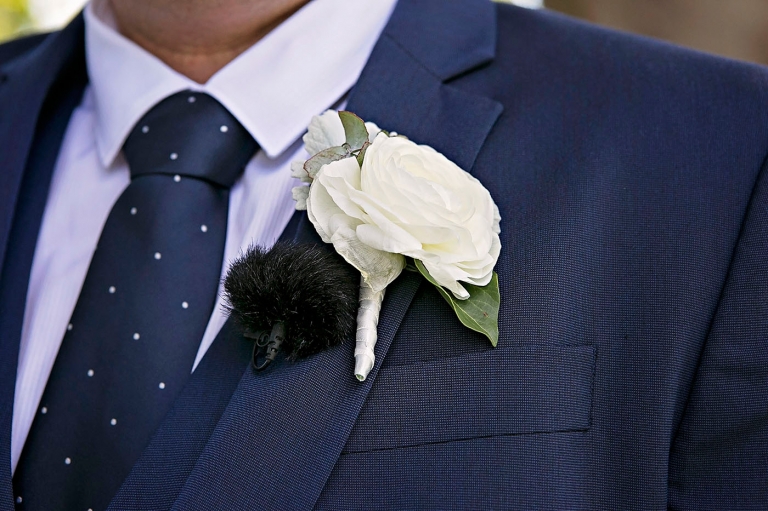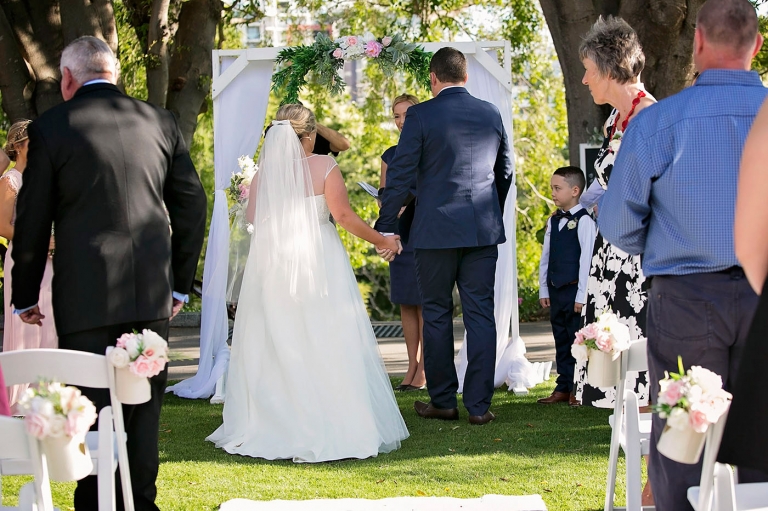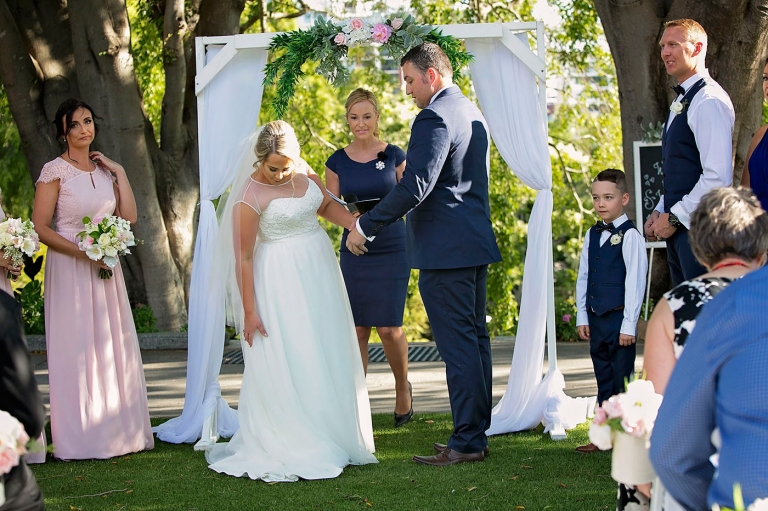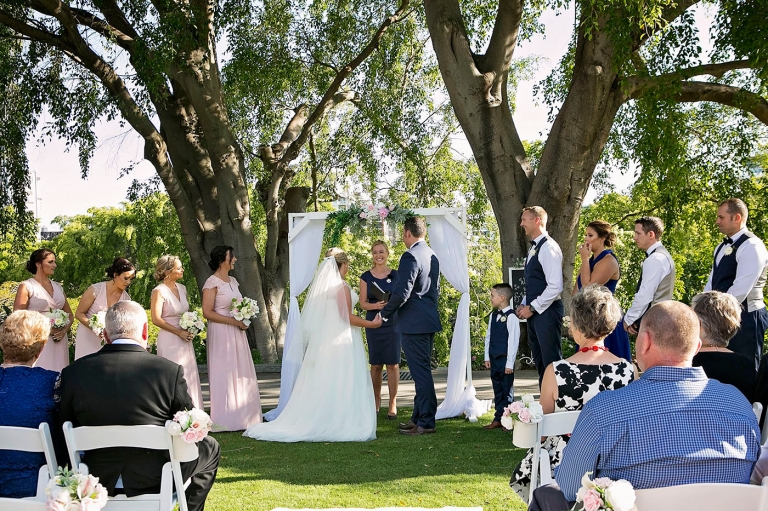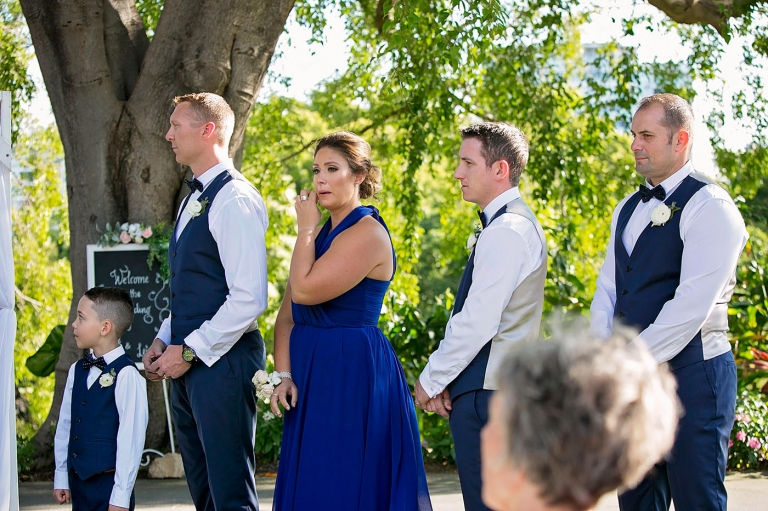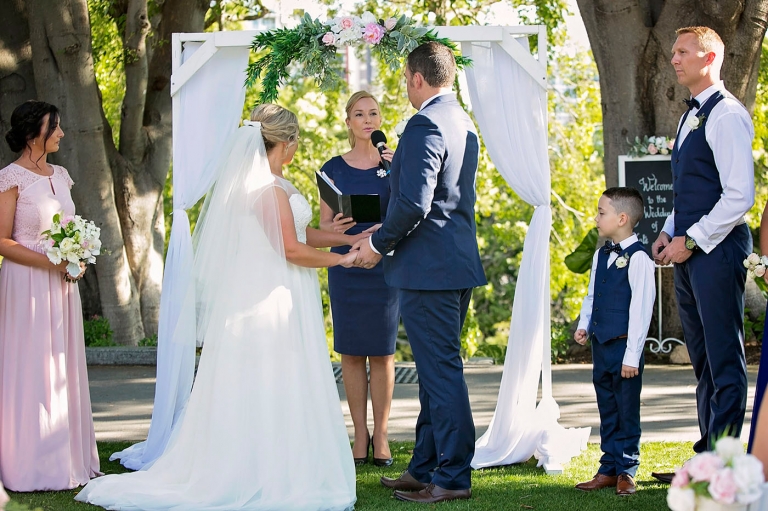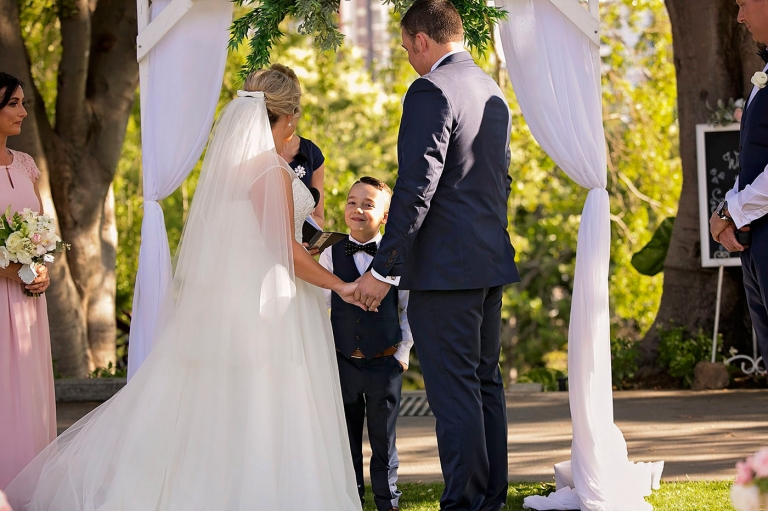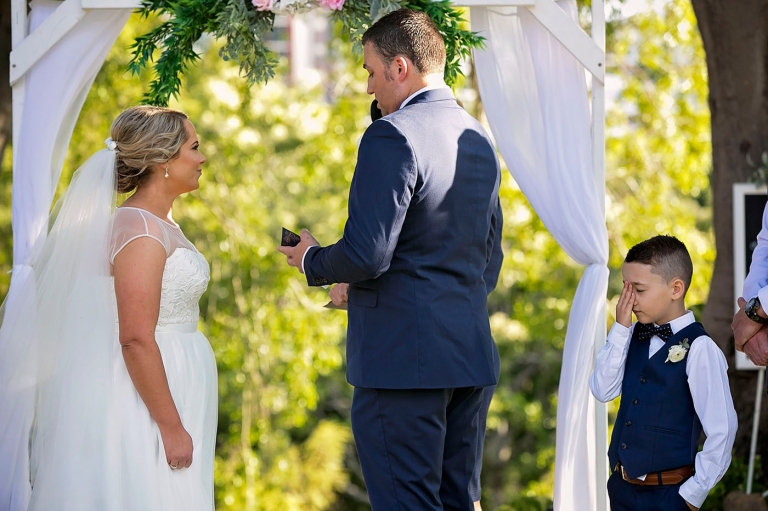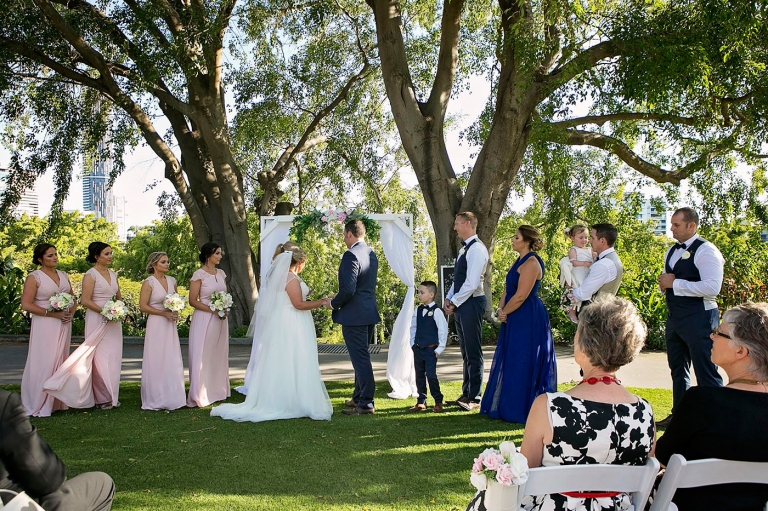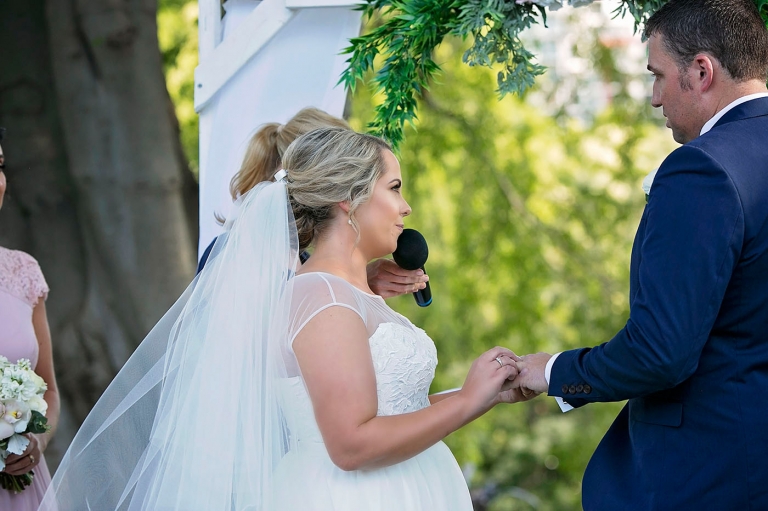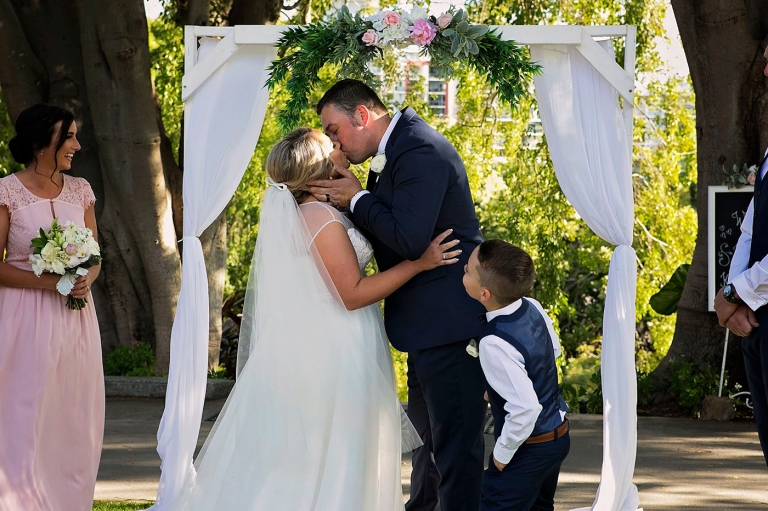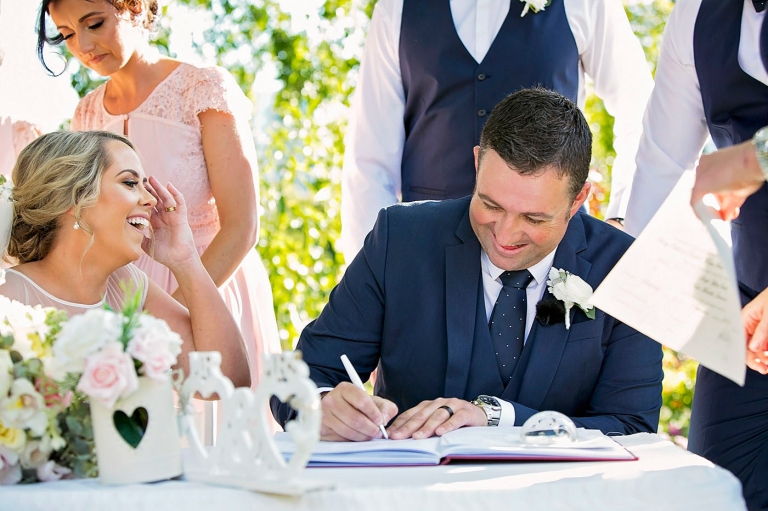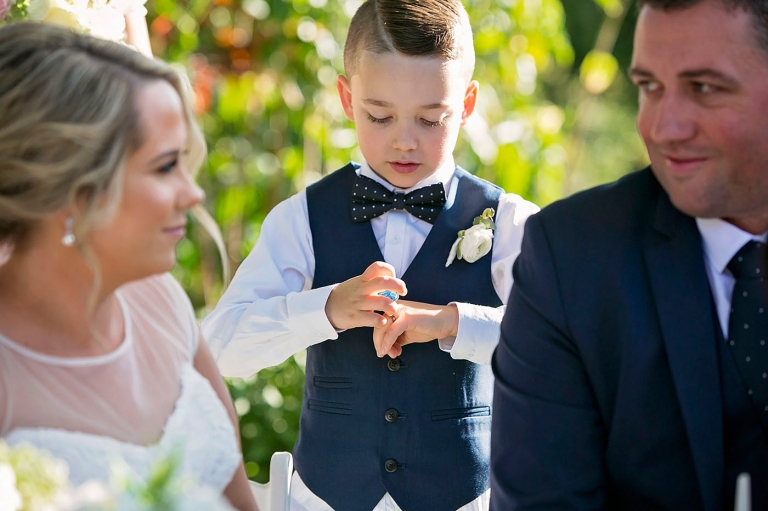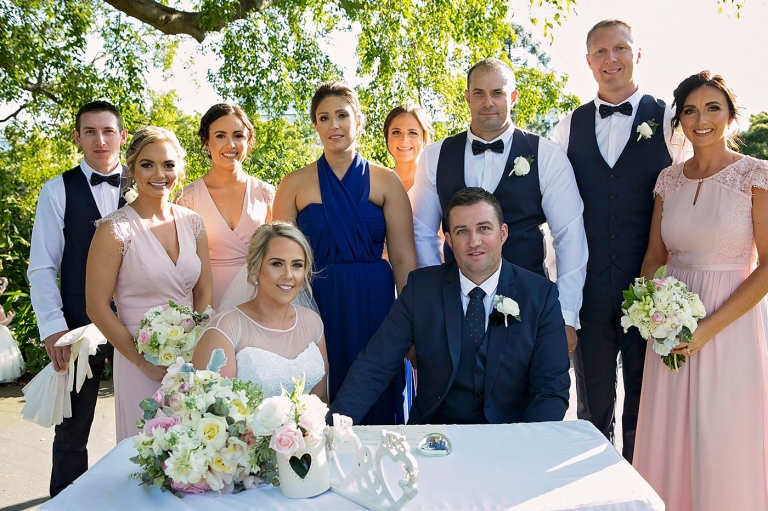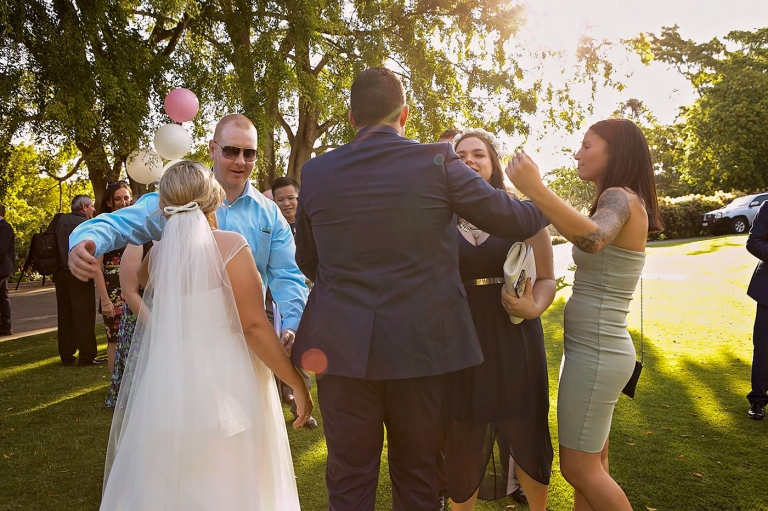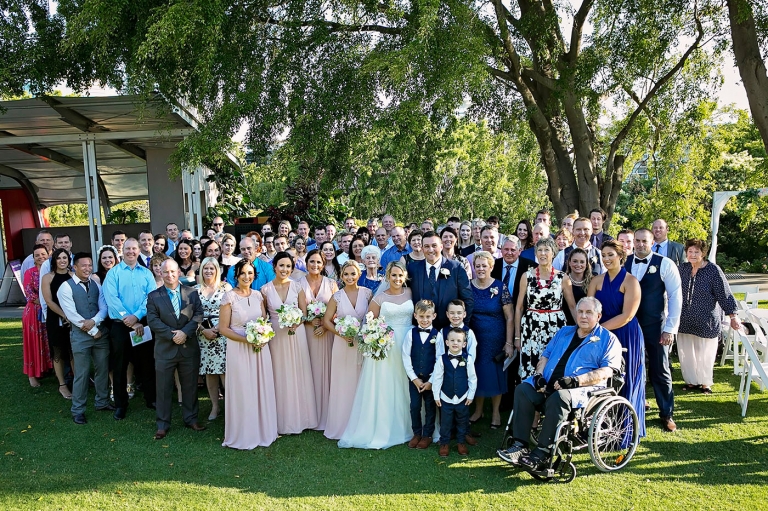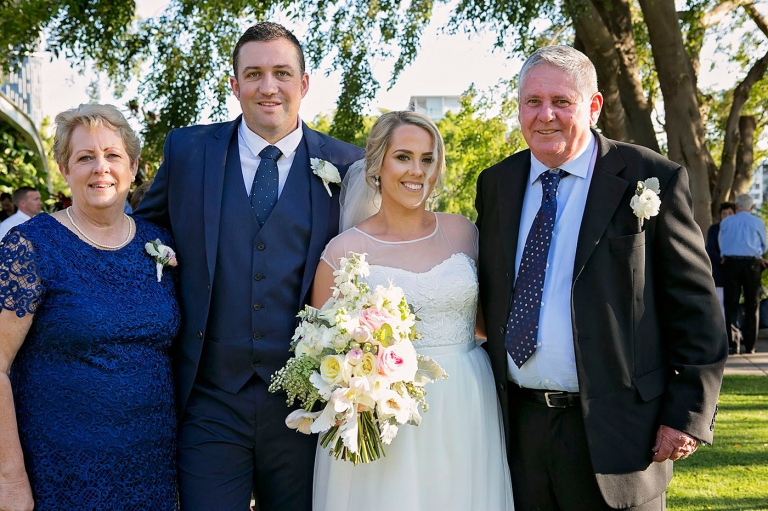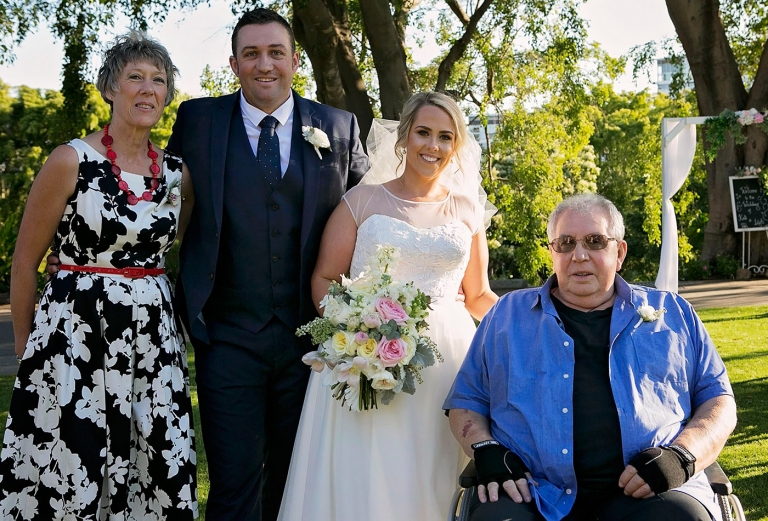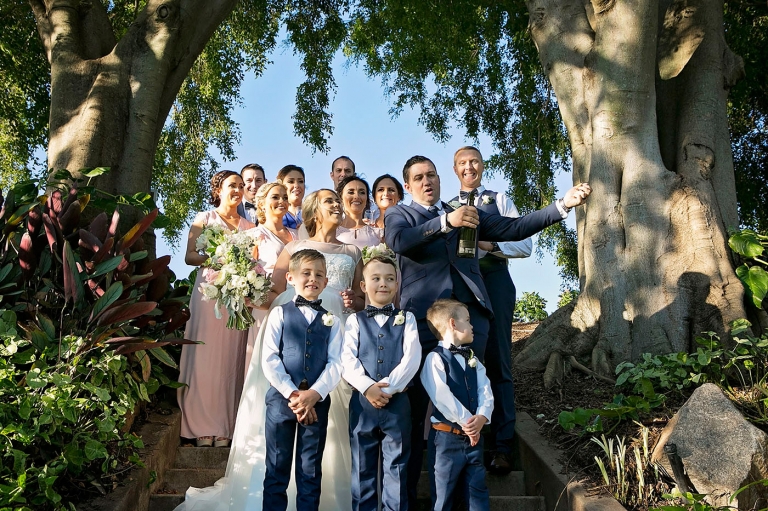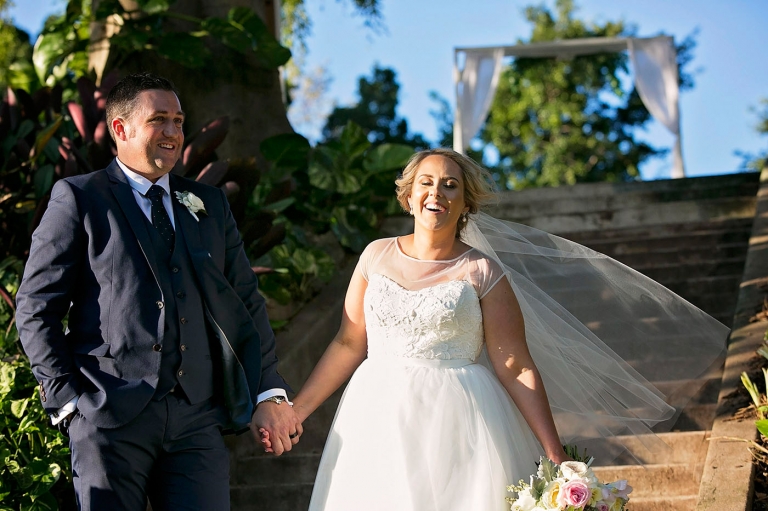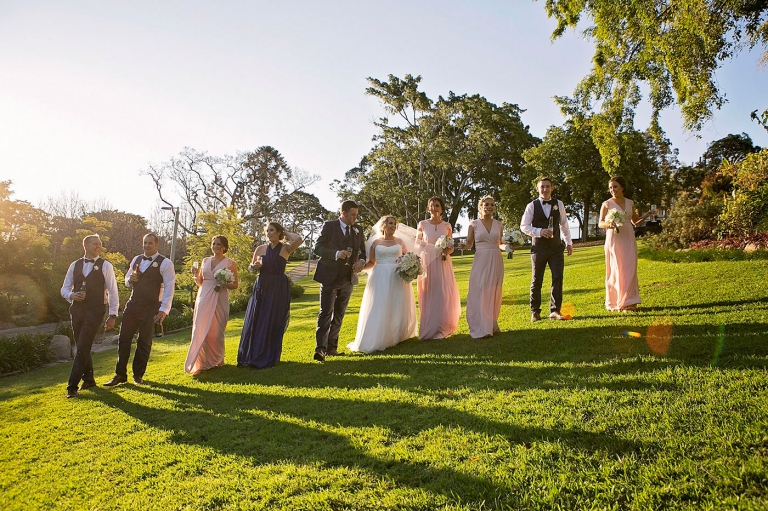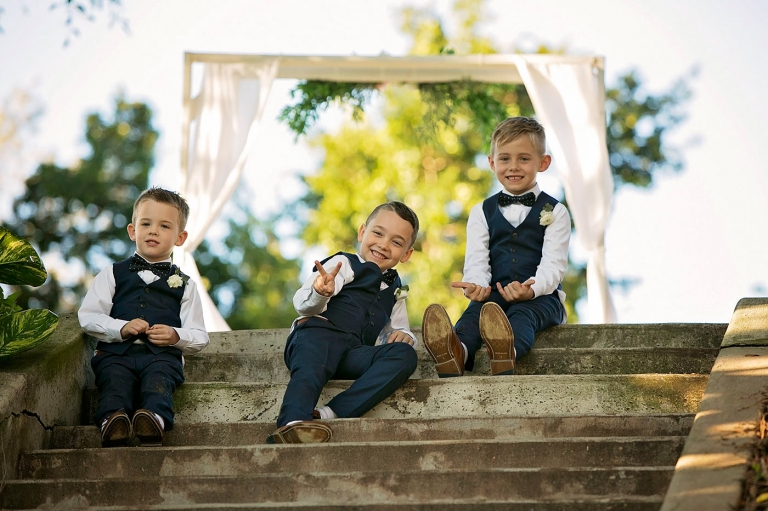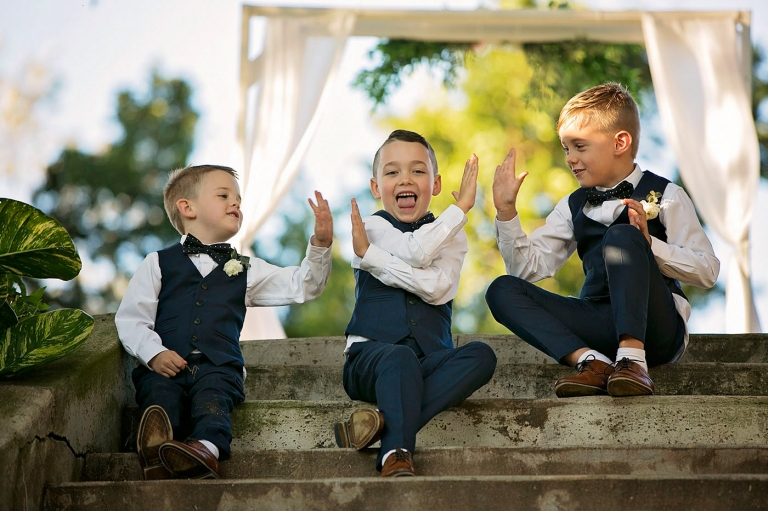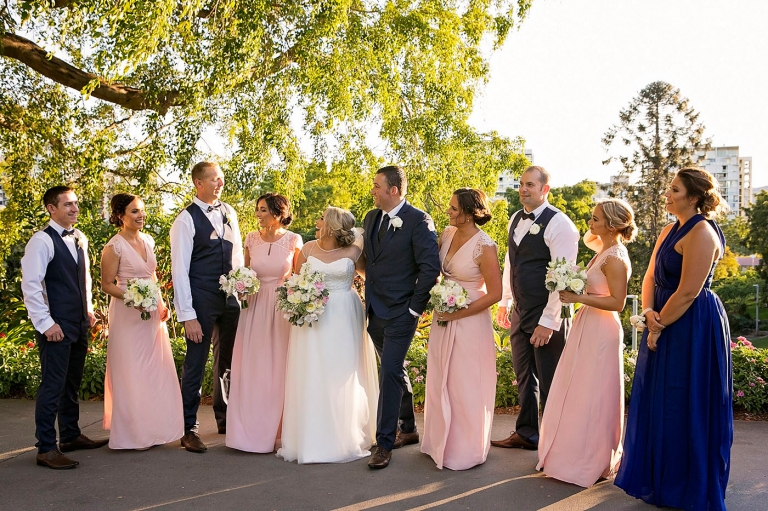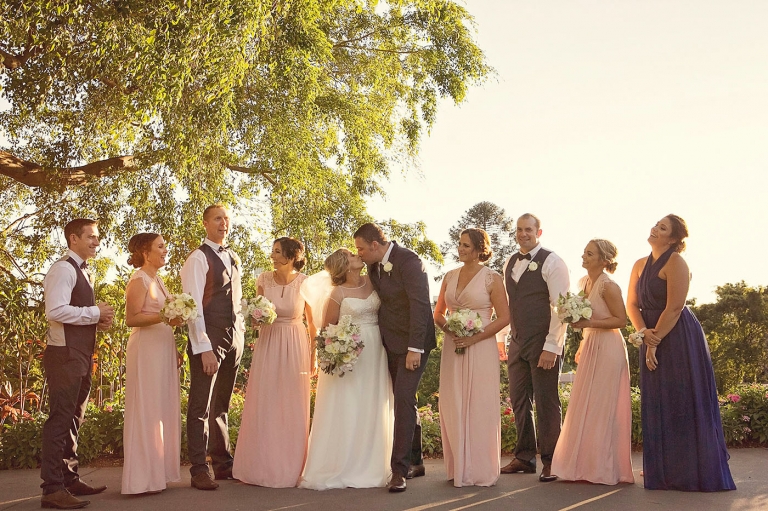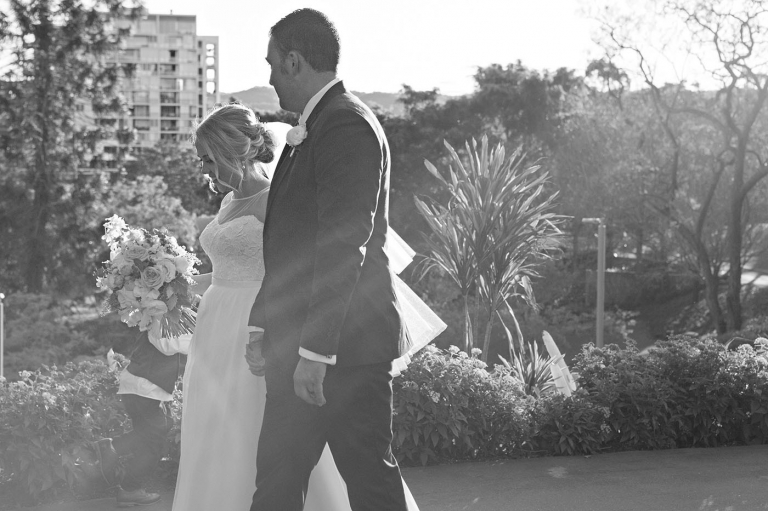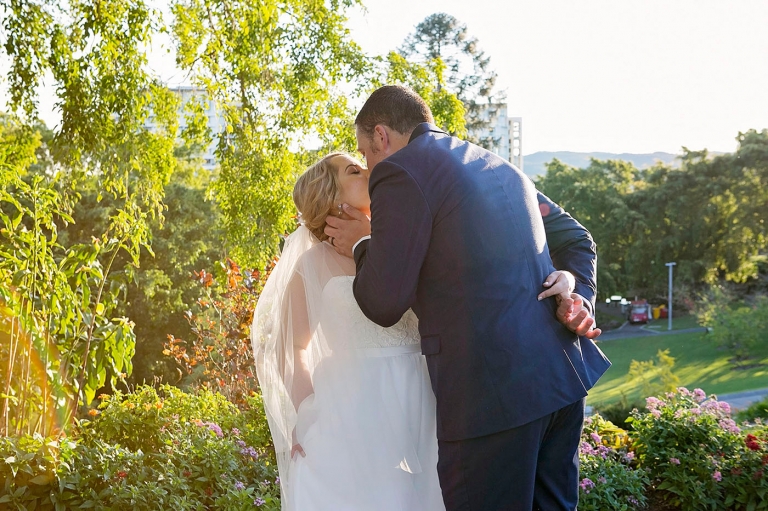 Special thanks:
To our family and friends for their help with various aspects of the day. We are extremely lucky to have such a supportive network that travelled from all over the world to share our day with us. And of course to Oliver, who not only provided endless entertainment with his dancing and awesome speech but for being such a loving and kind hearted boy who was so genuinely happy to see Leigh and I "finally" get married.
Advice for other brides-to-be:
Don't sweat the small stuff. Attention to detail is important, but there is no point in stressing yourself out over every tiny detail. When the day comes, you and your guests won't care if you picked the perfect guest book, if your cake was two, three or four tiers or that your centerpieces are perfectly matching; honestly you will be too busy getting married and forgetting your wedding dance steps.
 Why you chose Lisa from With Every Heartbeat Photography:
 One of our Bridesmaids recommended Lisa and as soon as we saw her work we knew we had found our photographer. We wanted a photographer who would "gel" and fit in on our wedding day, someone who could take control of the photography and Lisa fit this bill perfectly.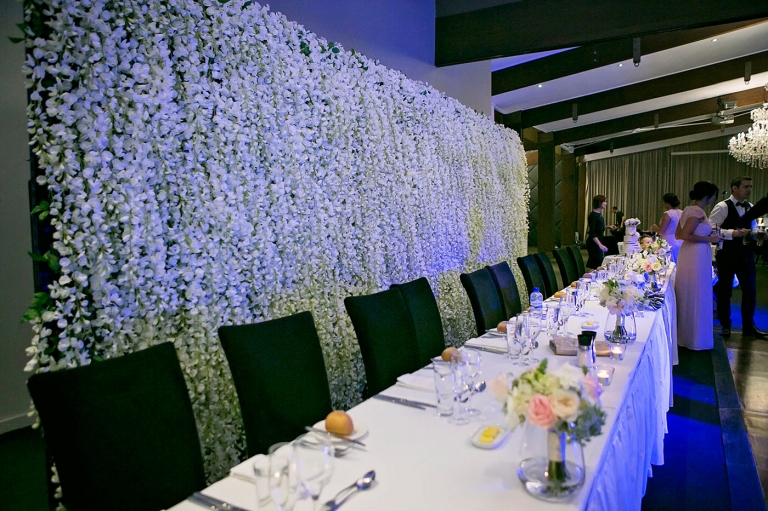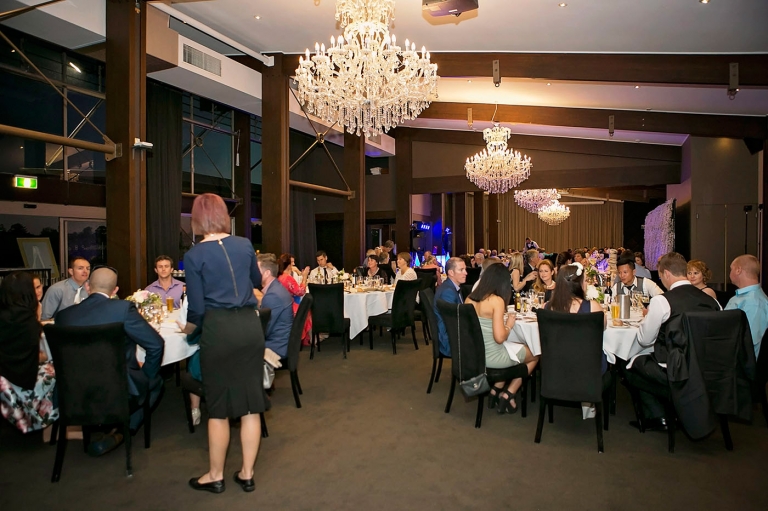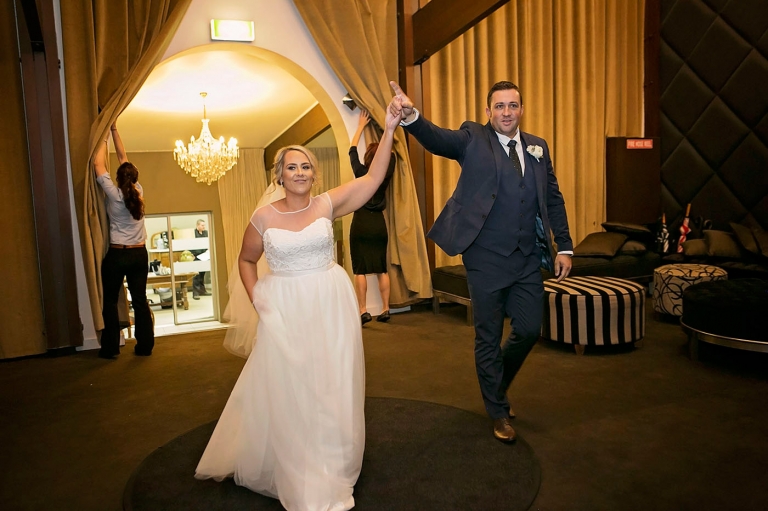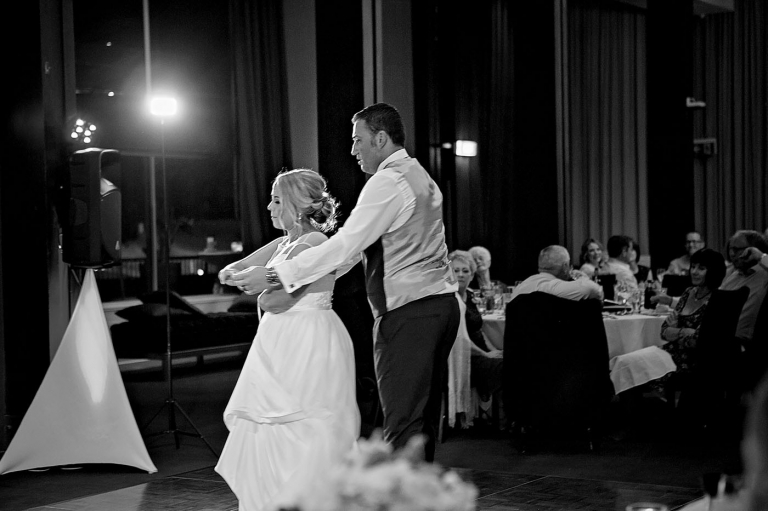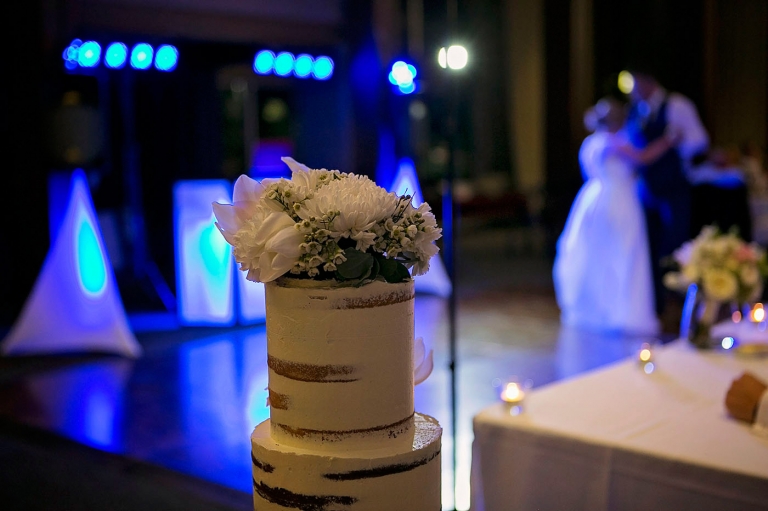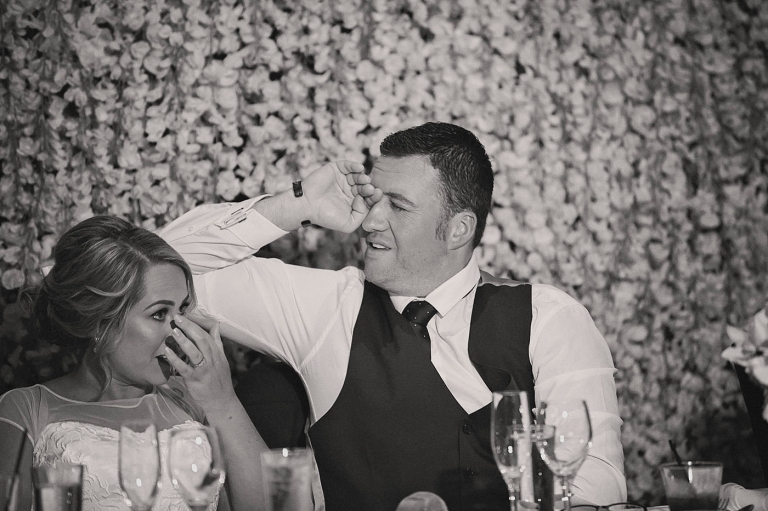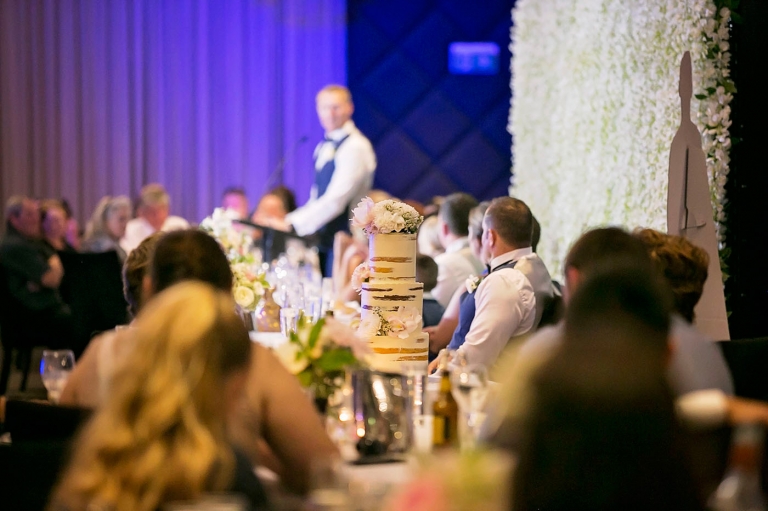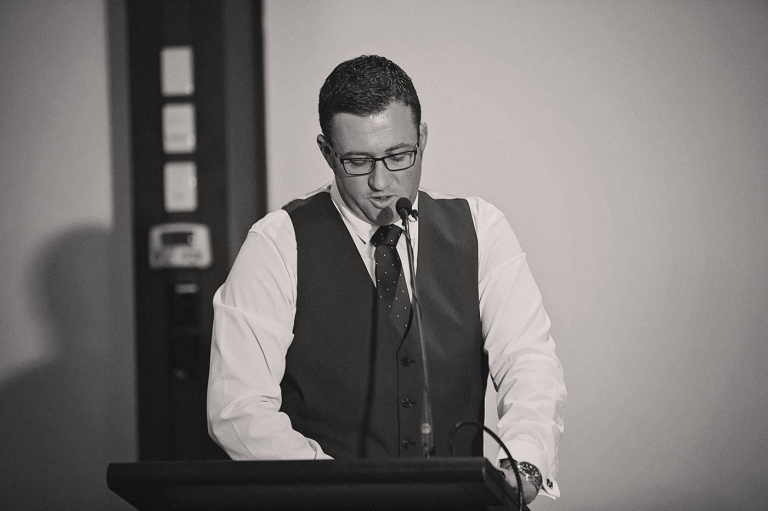 Thanks Kate and Leigh for letting me capture your gorgeous and funny wedding, I had a great day with all of you – I still can't believe how beautiful Oliver's speech was and how confident he was standing in front of nearly 100 people, speaking his heart.  You are all such a wonderful family.
Thank you again
Lisa
Save
Save
Save
Save
Save
Save
Save
Save