Lifestyle Family Portrait Photography Brisbane
Brisbane Family Portrait PhotographerLifestyle Sessions are done in the comfort of your home, – there's no need to leave the house which can be a bonus for first time parents (or parents who have toddlers or other children to wrangle).
It's all very relaxed, we'll sit and chat for a little while, then make yourself a cup of tea, feed your baby, or just look at them in your arms in wonder, it's amazing that we can create such beautiful babies. These sessions last approximately 1 hour to 1.5 hours – and it doesn't matter if your baby/toddler/child is crying, sleeping, or is restless, this is capturing your time with your baby/family, something that you do every day.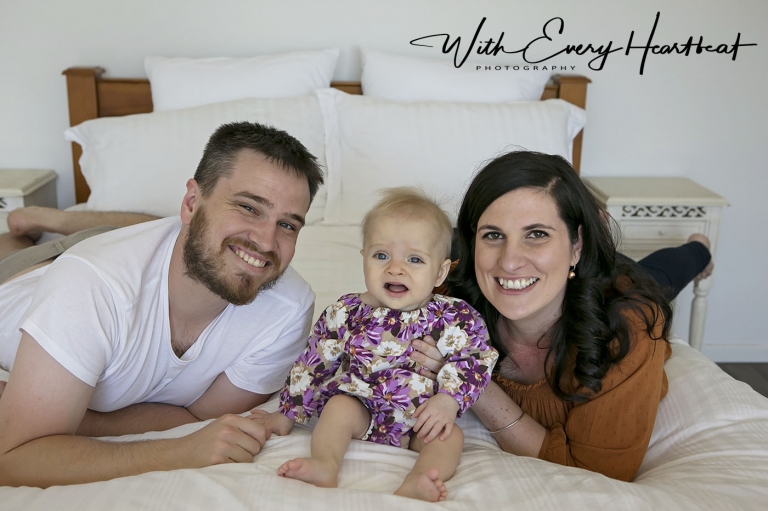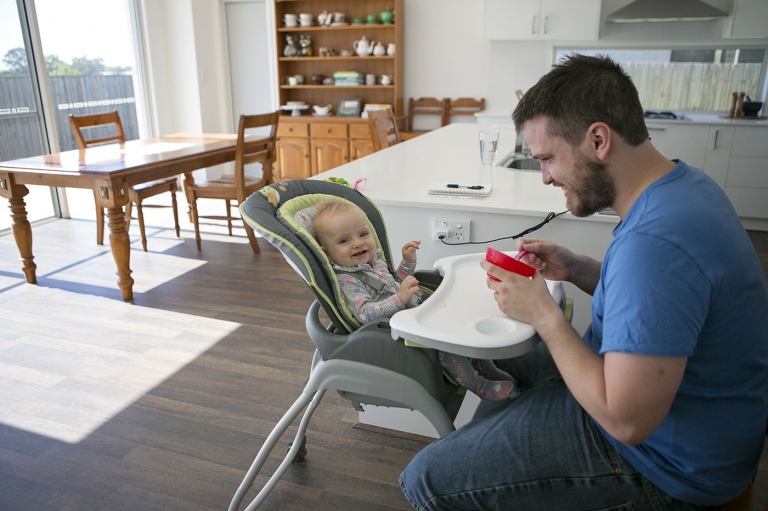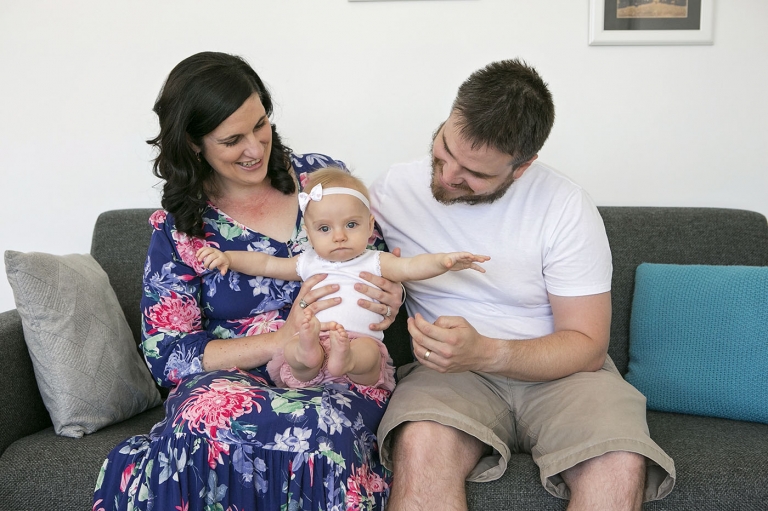 I was fortunate enough to photograph Emma and Tim's wedding about four years ago, and was delighted to hear that they had had a beautiful baby girl called Evelyn.
I visited them at their new home, and spent just over an hour with them, and captured all of this wonderful photos of them, just being themselves at home.