Newborn Lifestyle Photography, Brisbane
I love when my wedding clients contact me when they're expecting their first (or even fourth) child and ask me to capture a Newborn Lifestyle Photography Session for them.  It's wonderful to catch up again with the couple who you have spent their amazing wedding day with, and it's even more wonderful when you become friends and keep in touch and I'm always honored when I get to be a part of this very exciting time in their lives.
And no, you don't have to be a wedding client for these sessions, I'd love to be a part of everyone's newborn lifestyle sessions!
Newborn Lifestyle Sessions are done in the comfort of your home, approximately around the 2 week  mark after your baby has arrived – no need to leave the house which can be a bonus for first time parents (or parents who have toddlers or other children to wrangle) :O)
It's all very relaxed, we'll sit and chat for a little while, then make yourself a cup of tea, feed your baby, or just look at them in your arms in wonder, it's amazing that we can create such beautiful babies.   These sessions last approximately 1 hour to 1.5 hours – and it doesn't matter if your baby is crying, sleeping, or is restless, this is capturing your time with your baby, something that you do every day.
If you'd like to book a session with me – please email me lisa@witheveryheartbeat.com.au
Enjoy Holly, Zac and Eva's morning session below: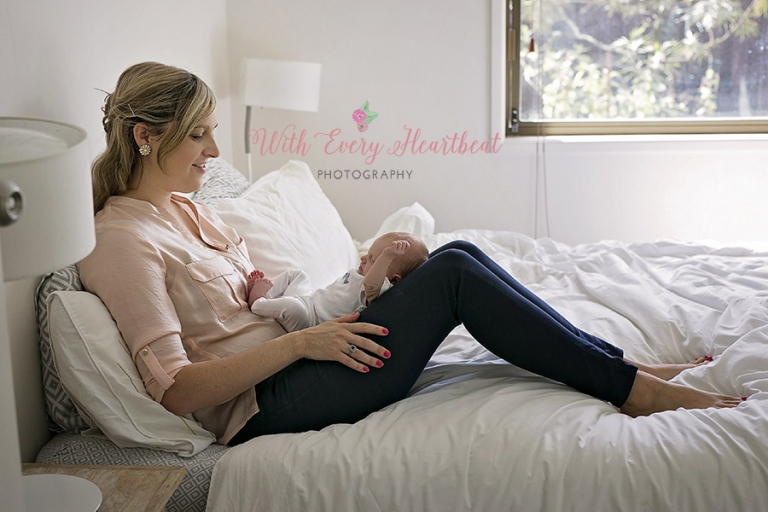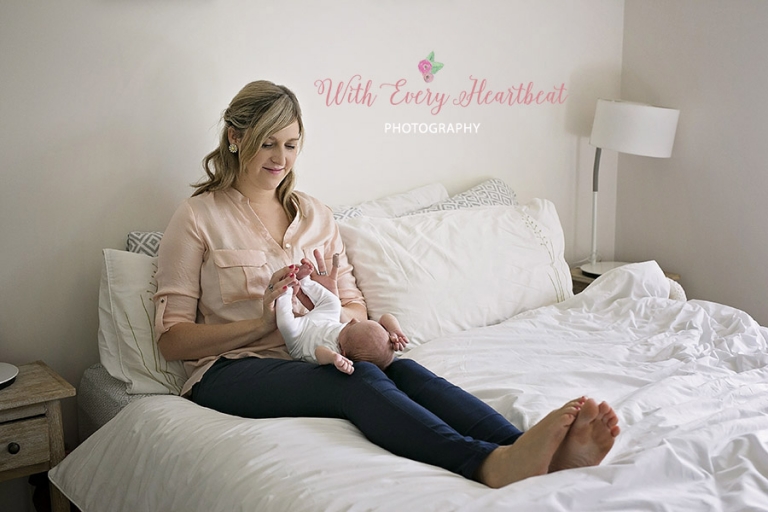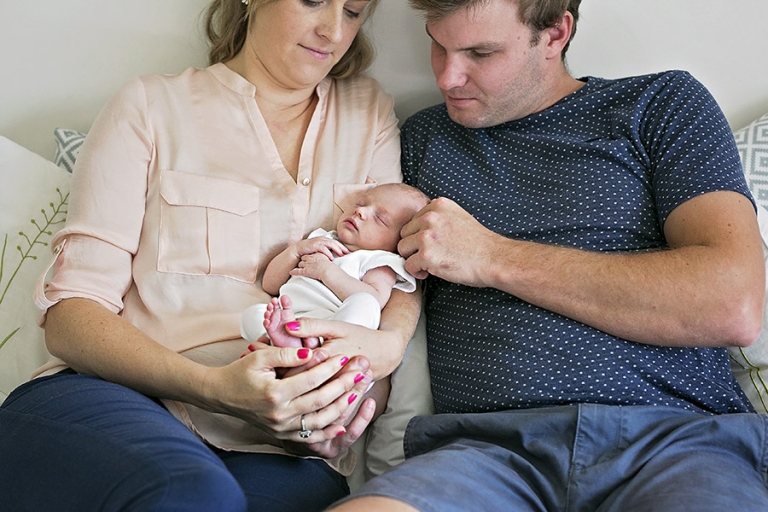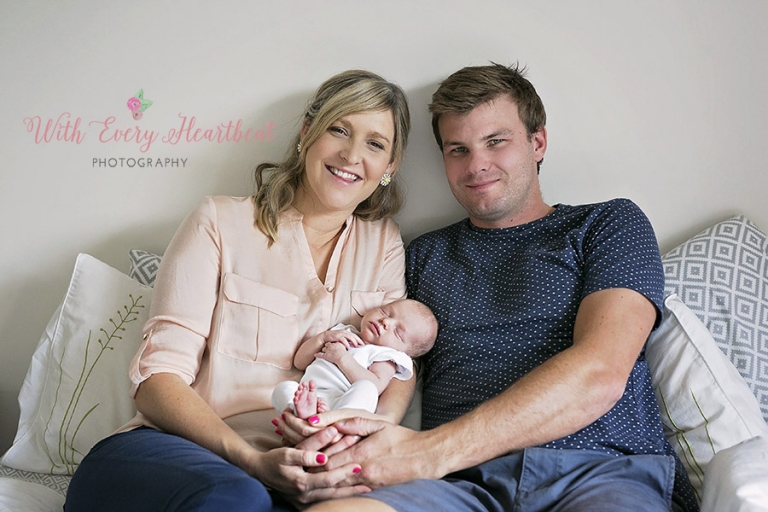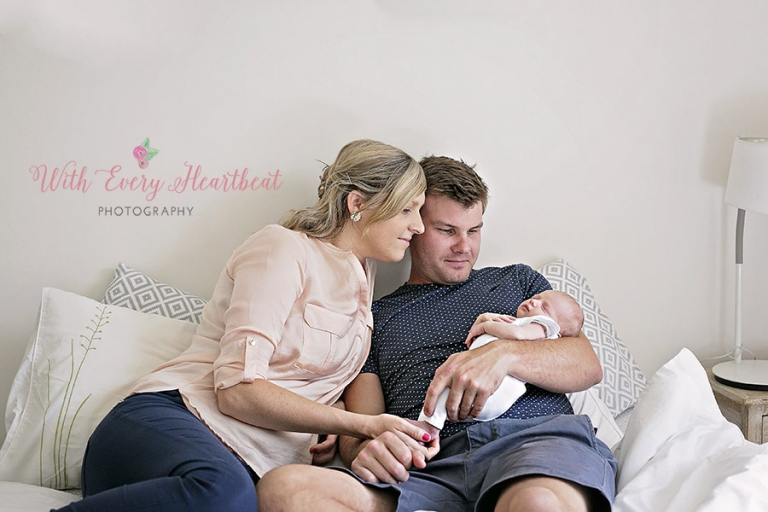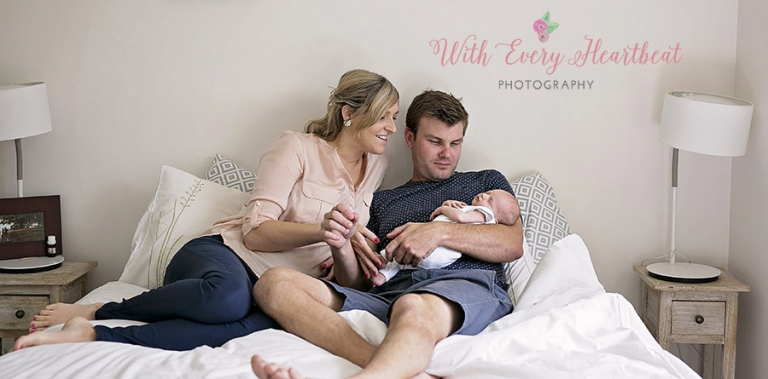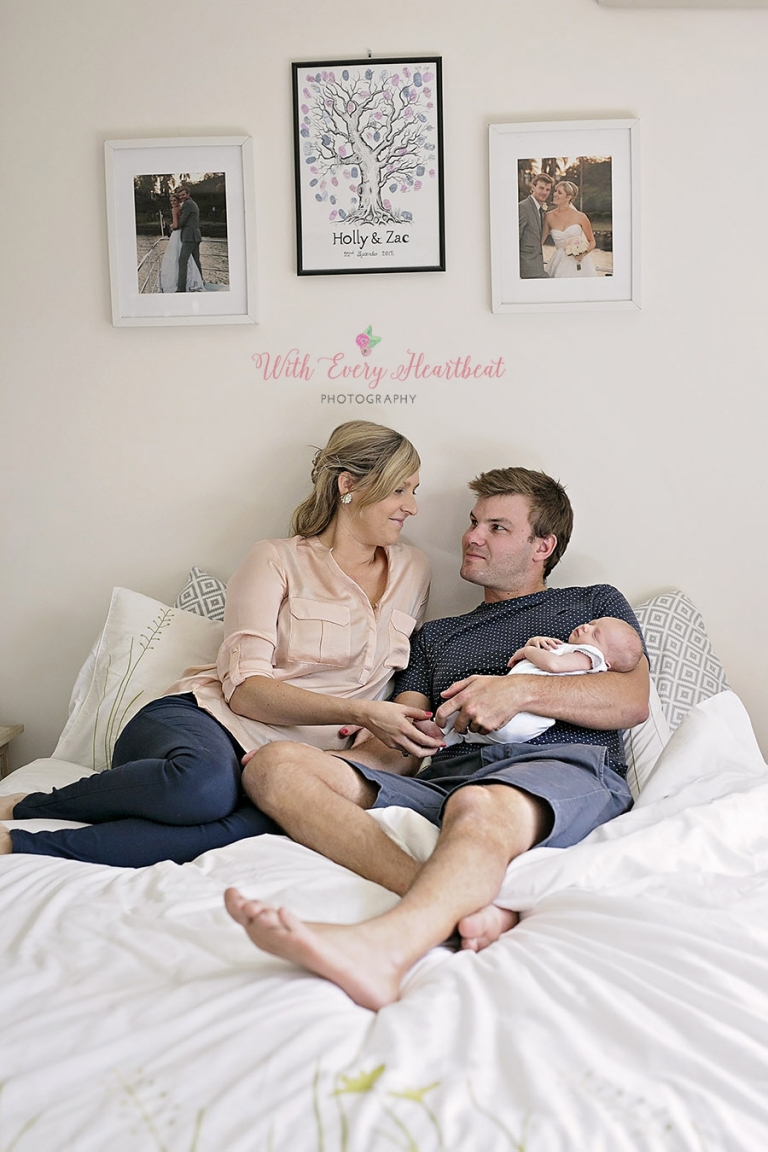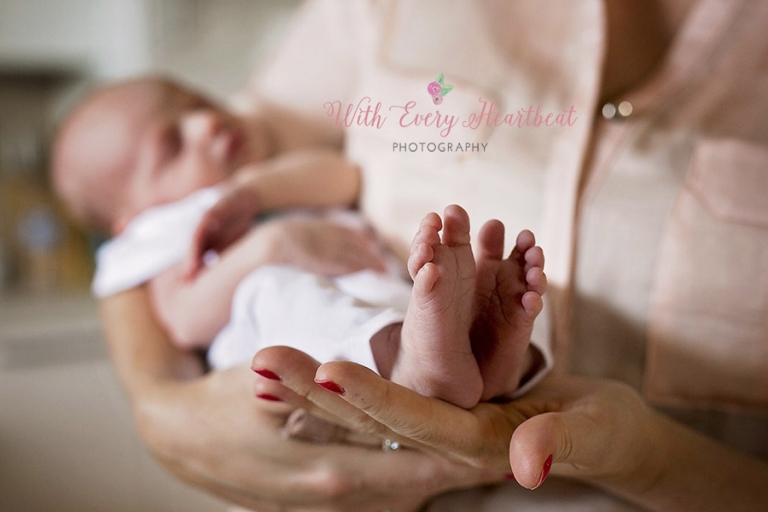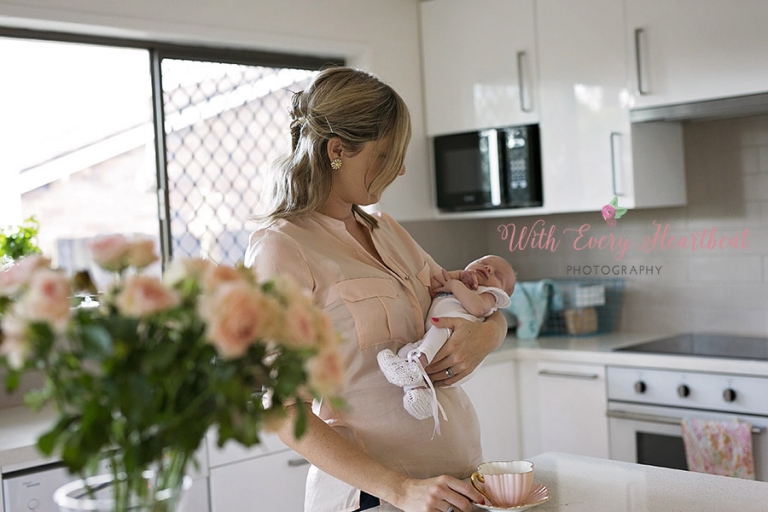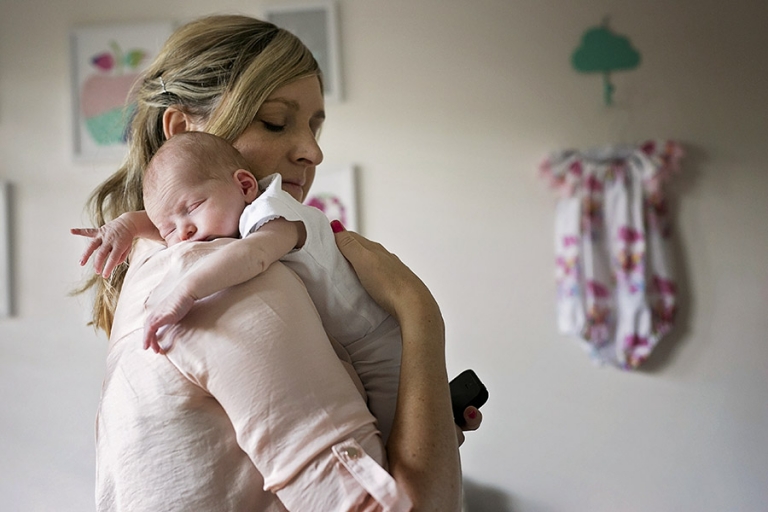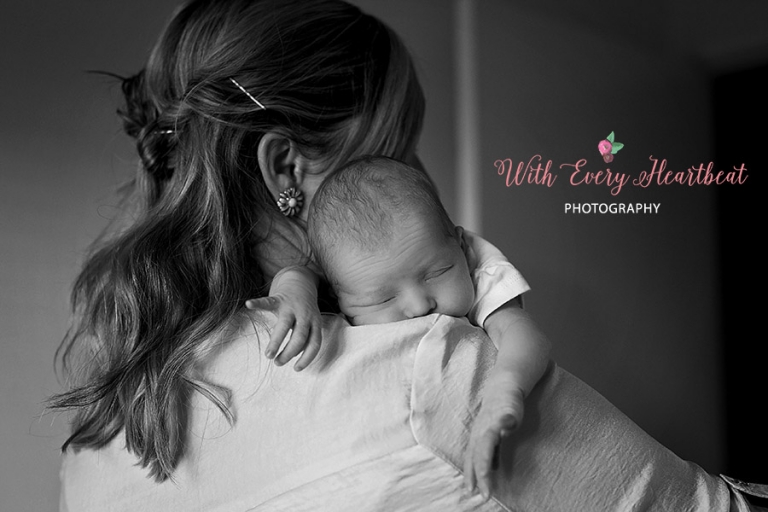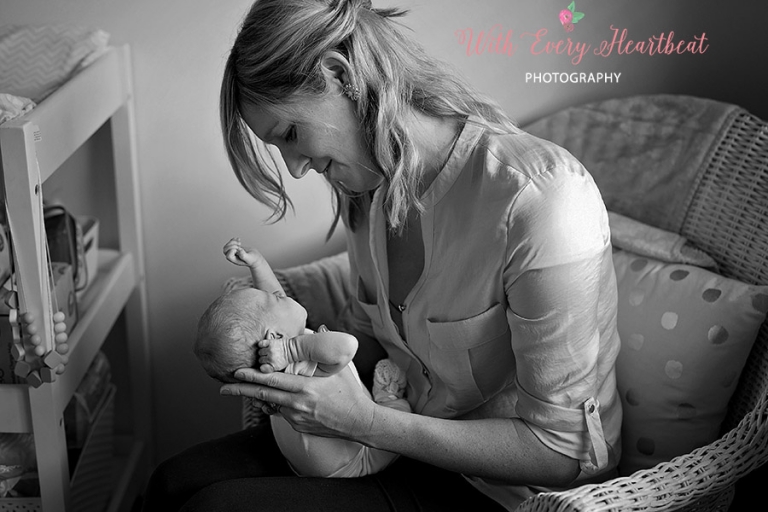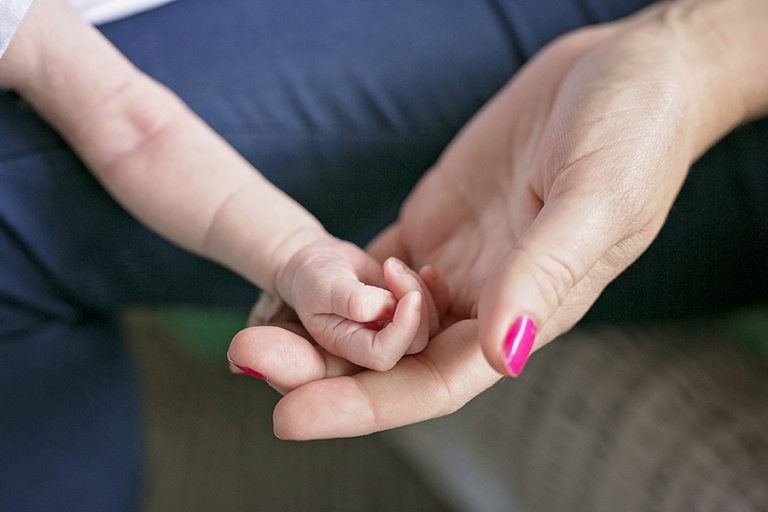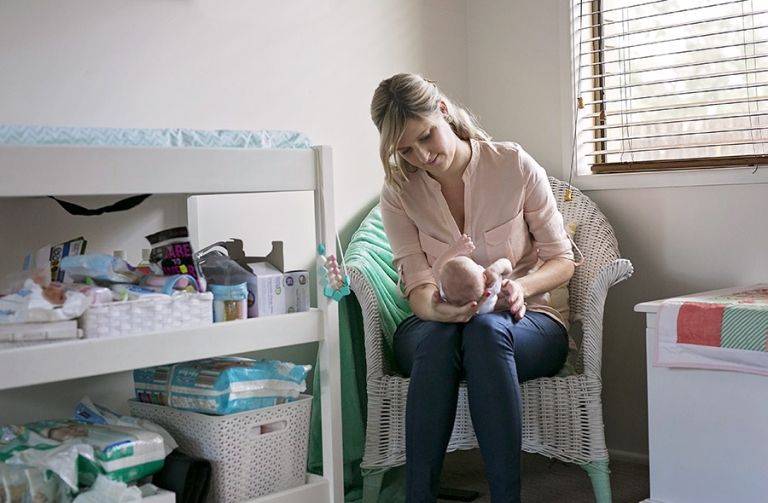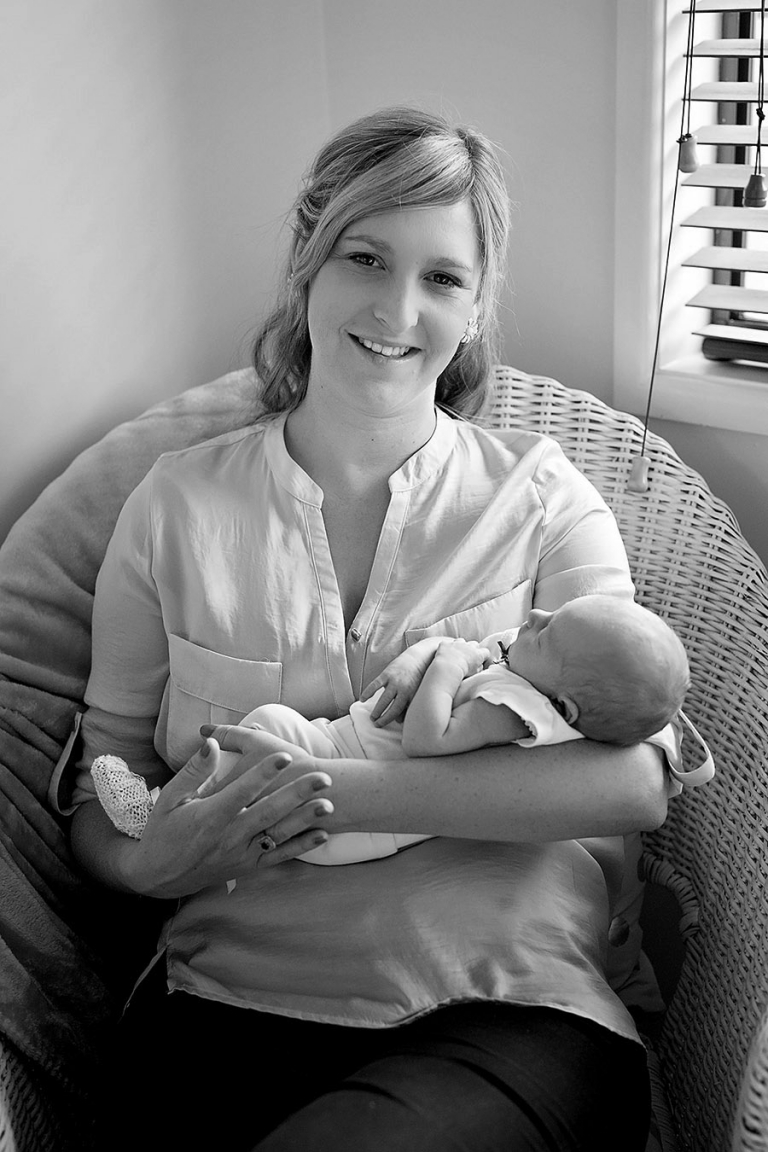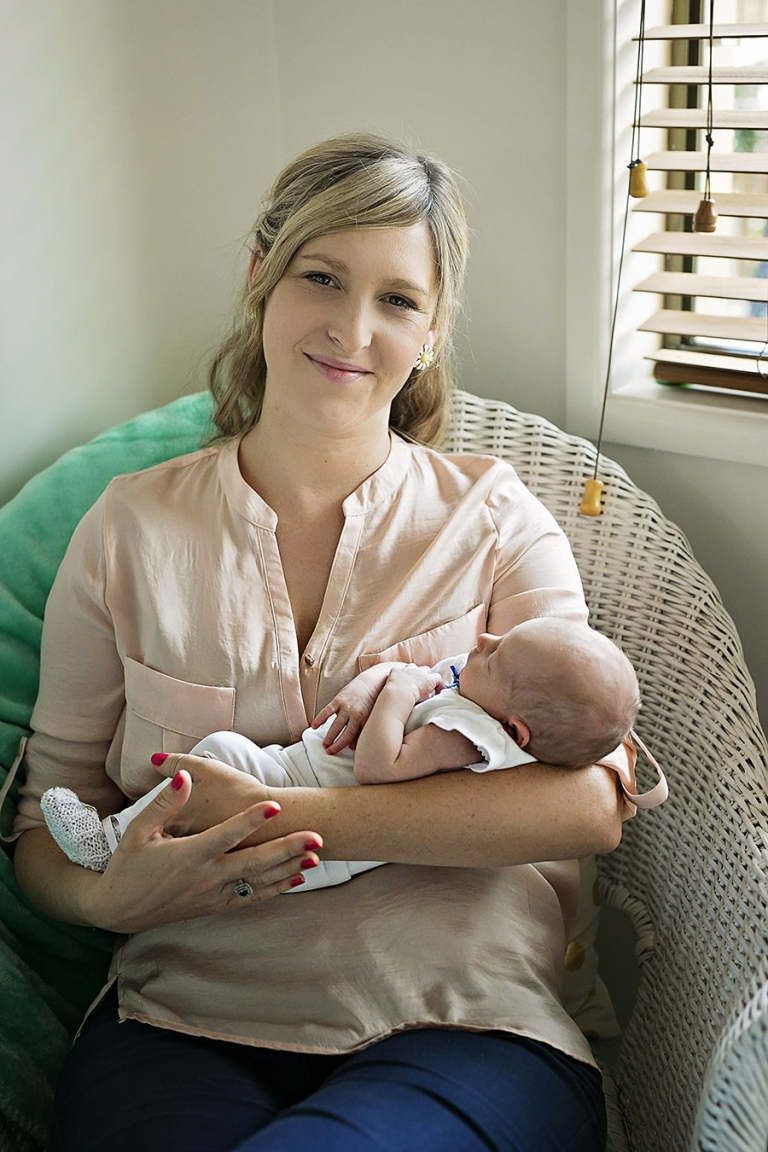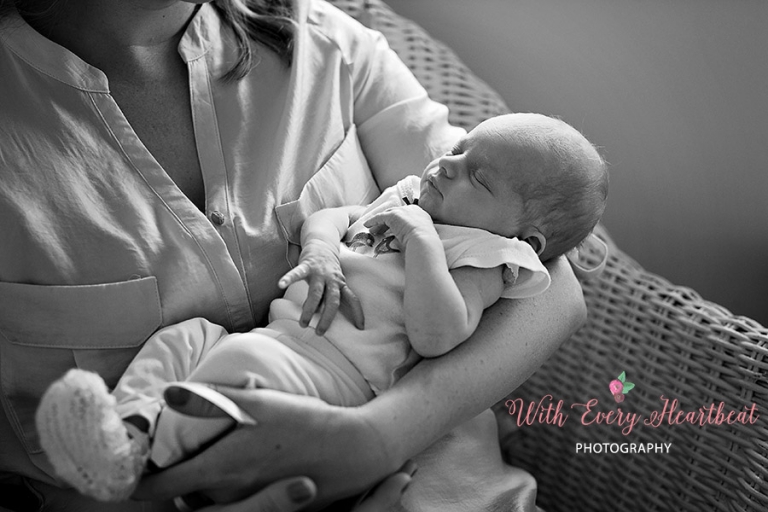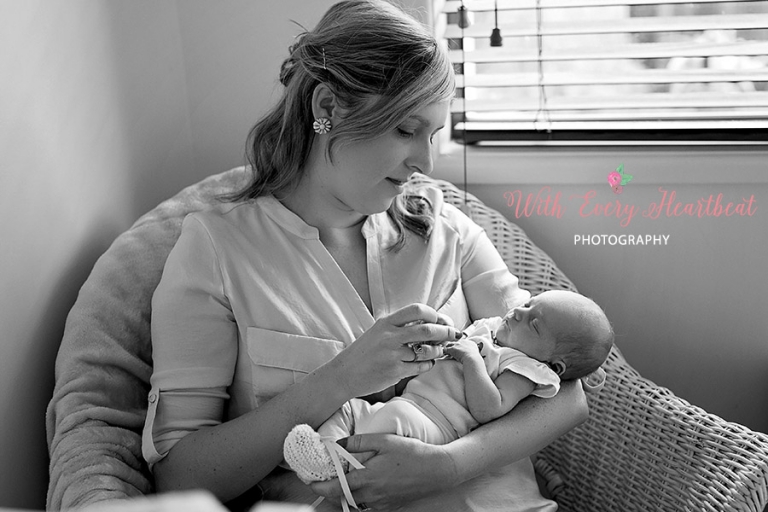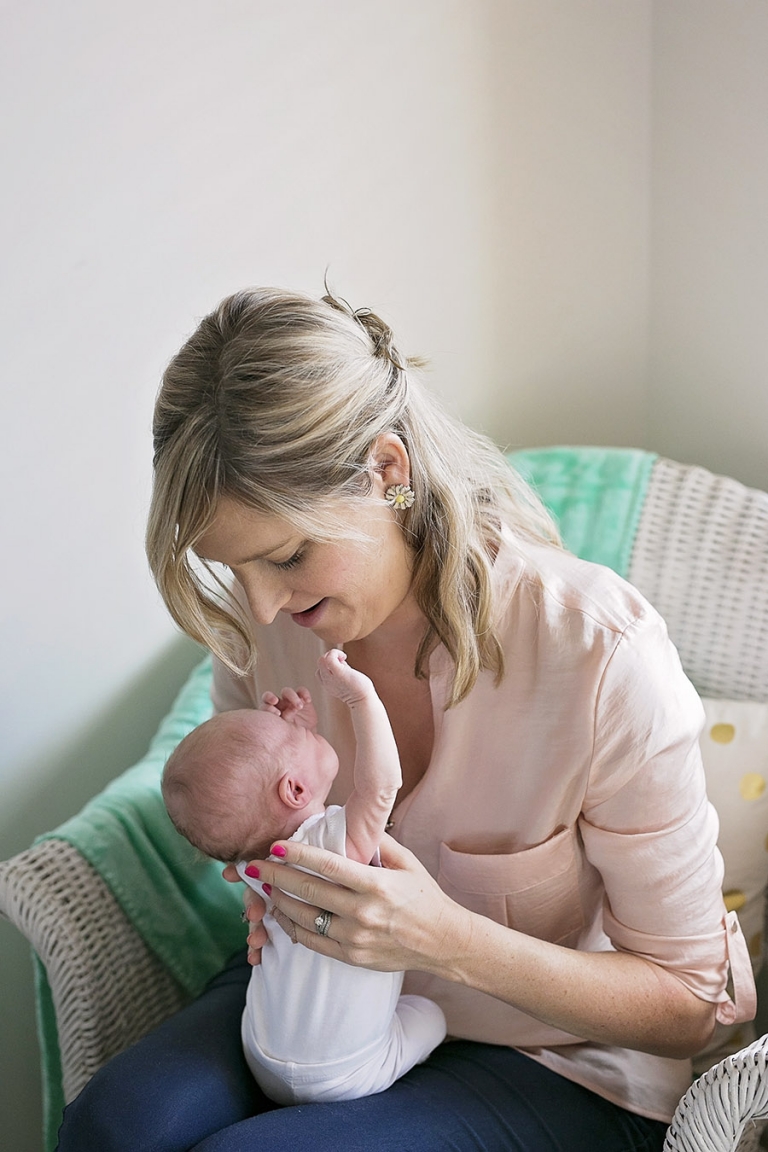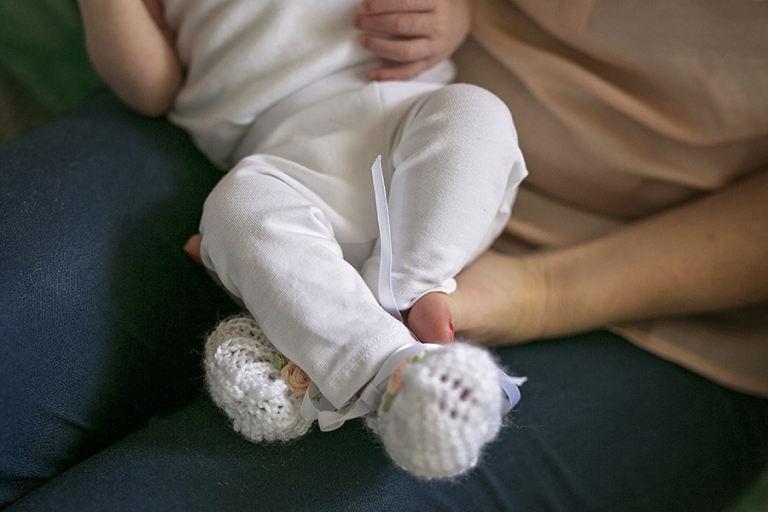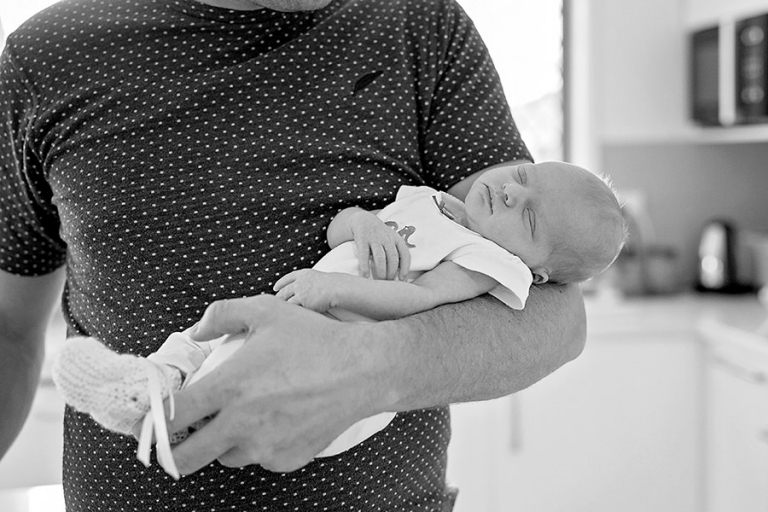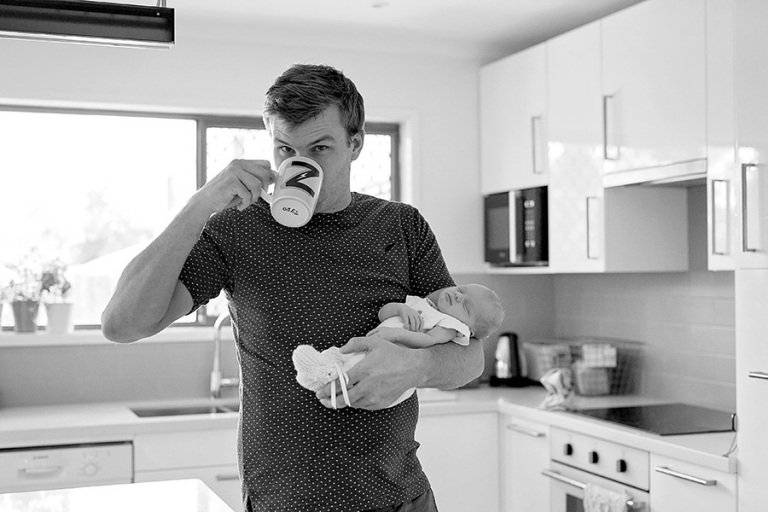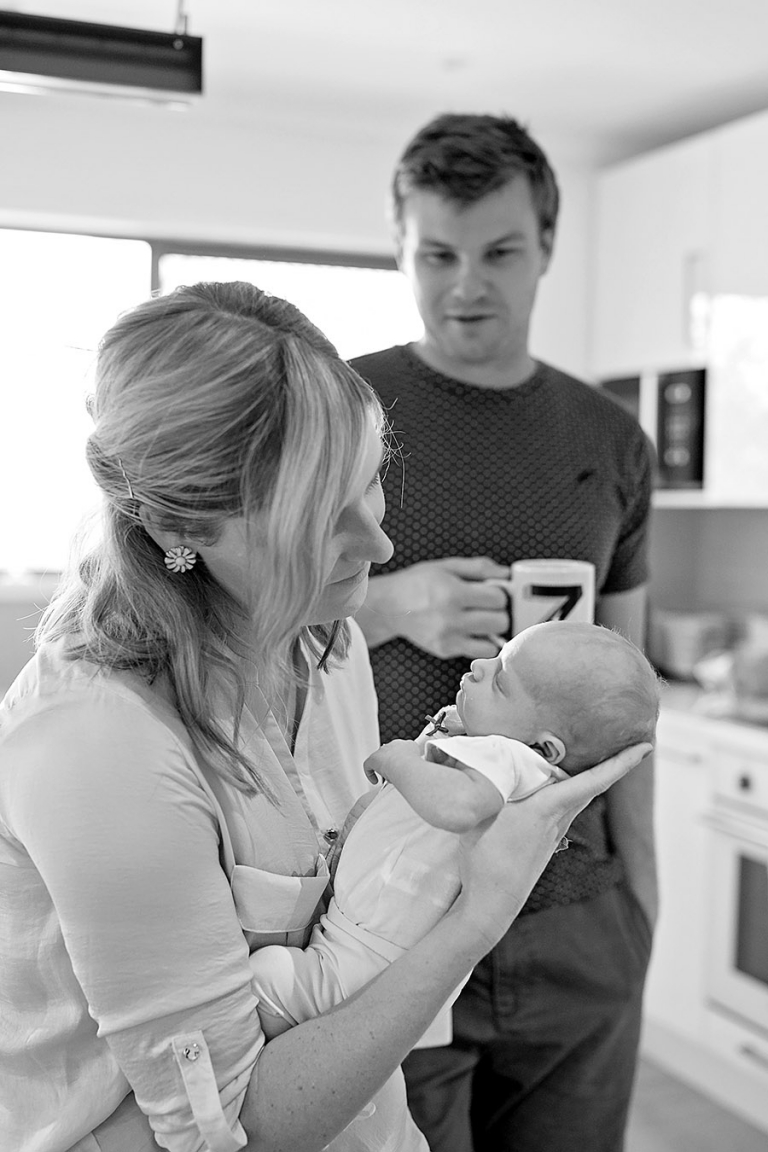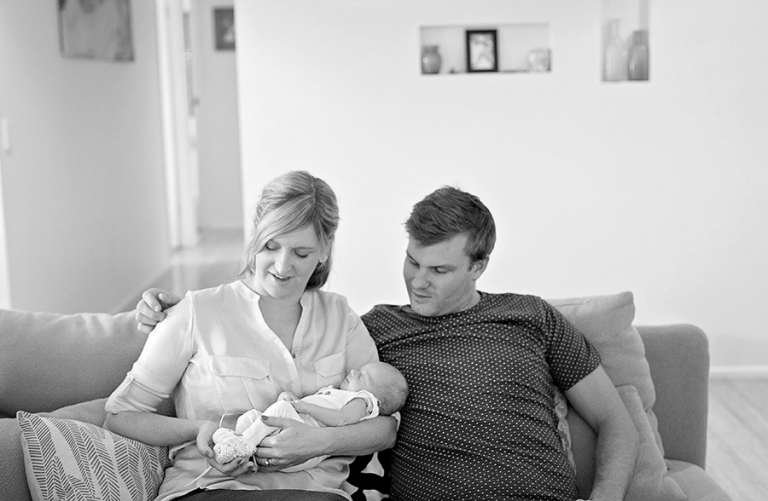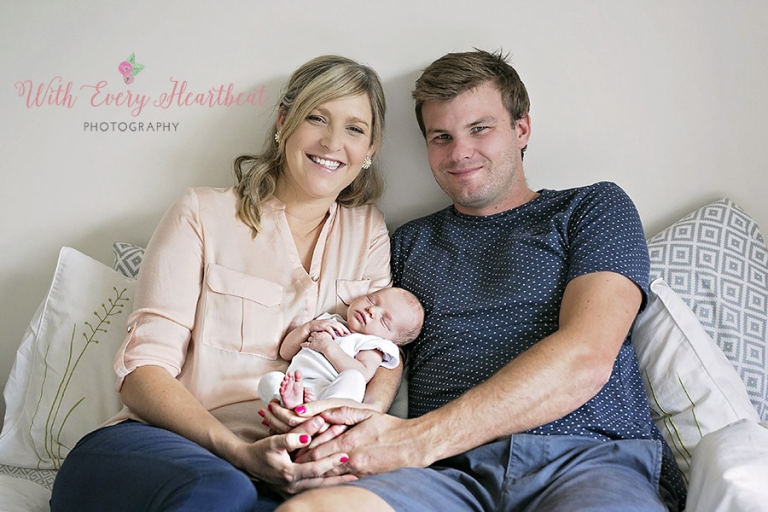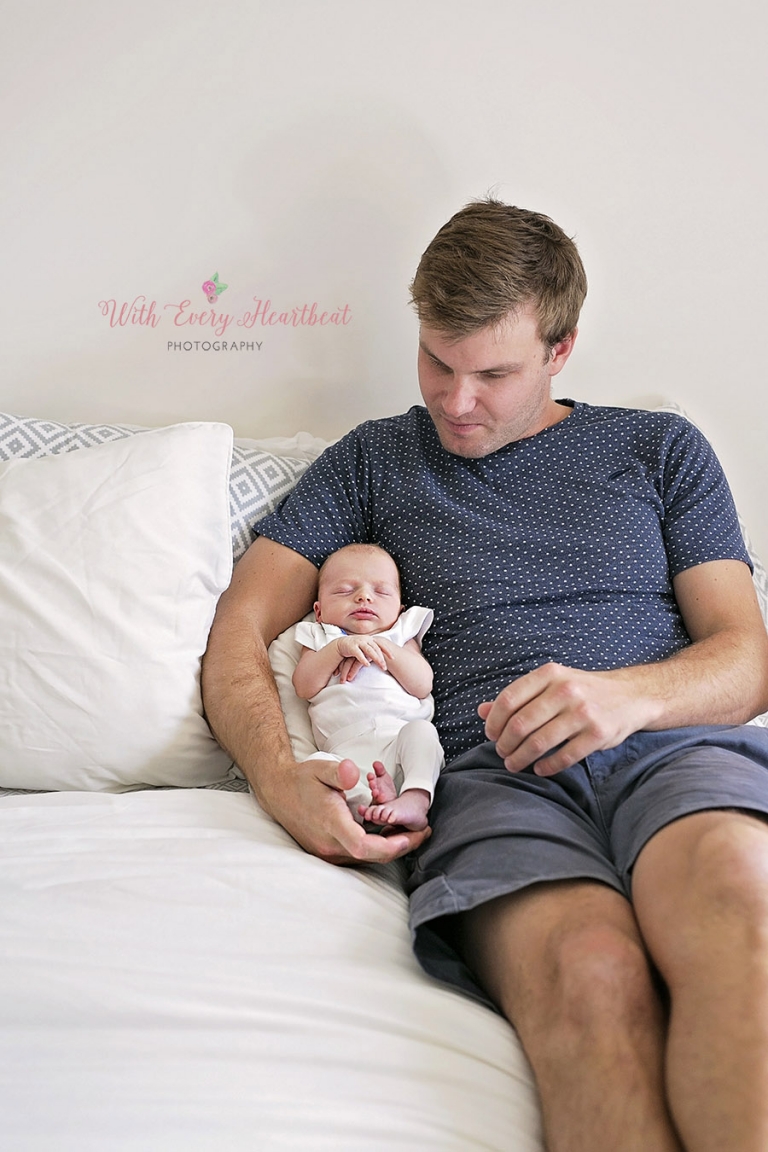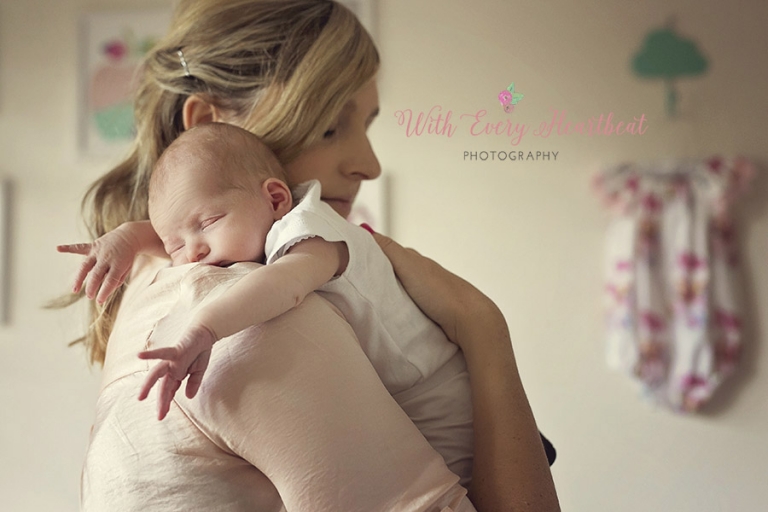 Save
Save