Welcome to With Every Heartbeat Photography
You may be wondering what With Every Heartbeat means, well to me it is such a simple quote but carries a meaning of devotion or love, a meaning of being alive or recognising the value and preciousness of life.
If you feel this way about someone, with every beat of your heart, then you are the right client for me and I know we'll make an awesome team.
I capture every emotion of your special day unobtrusively and honestly, creating memories to smile over forever.
Through my images I will tell YOUR story, and present your images in stunning Australian Made albums for a lifetime of keeping, your heirloom.
(Digital packages are also available)
My approach is relaxed and fun and I strive for the perfect combination of fresh style and timeless elegance.
Contact me for a coffee and chat at my studio, conveniently located at Enoggera, only 6 klms from the Brisbane CBD.
I can't wait to meet you.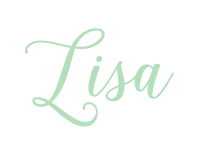 lisa@witheveryheartbeat.com.au
0408 727 790
Brisbane Wedding and Portrait Photographer
Multi Award Winning Wedding Photographer – Available Australia Wide & Internationally