The Sirromet Wedding of Andrea and Trent
Published by Brisbane Wedding Photographer, Lisa Clark for Ben Clark Photography
Tell us how you met
We saw each other when we were moving into our townhouses on the same day, and noticed we both had motor cross bikes.  It took a while for Trent to pluck up the courage to come over and meet me.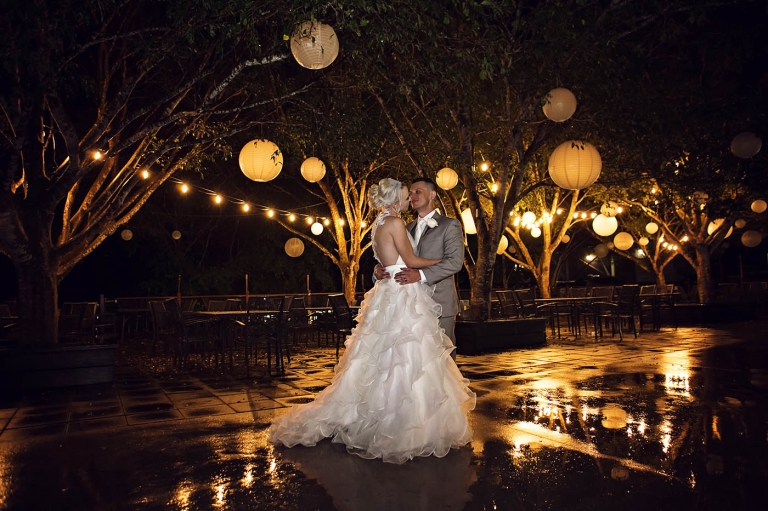 The Proposal
Trent proposed to me at Red Beach on Bribie Island on September 18th 2017 with our beautiful pug Vogue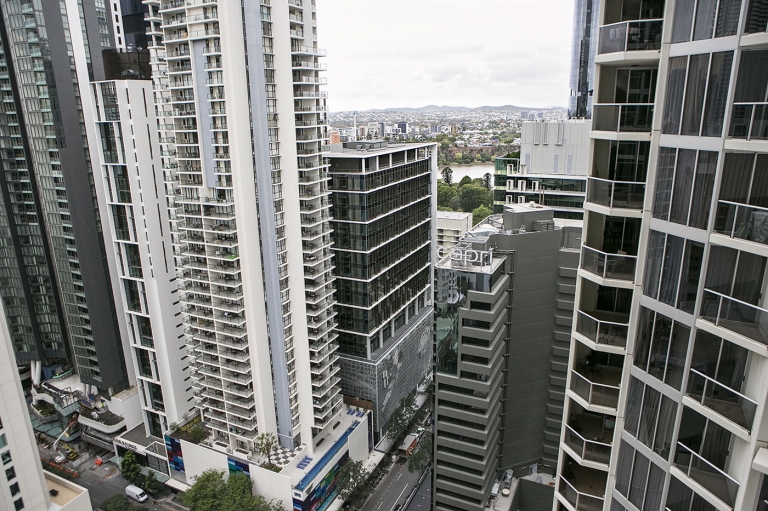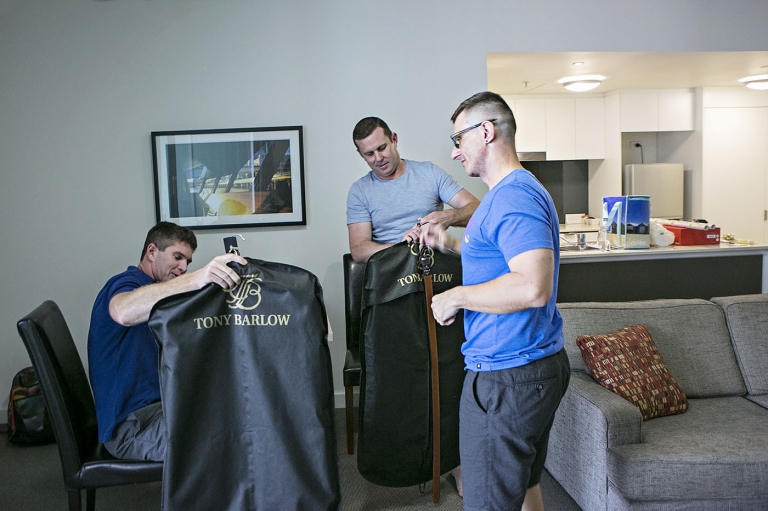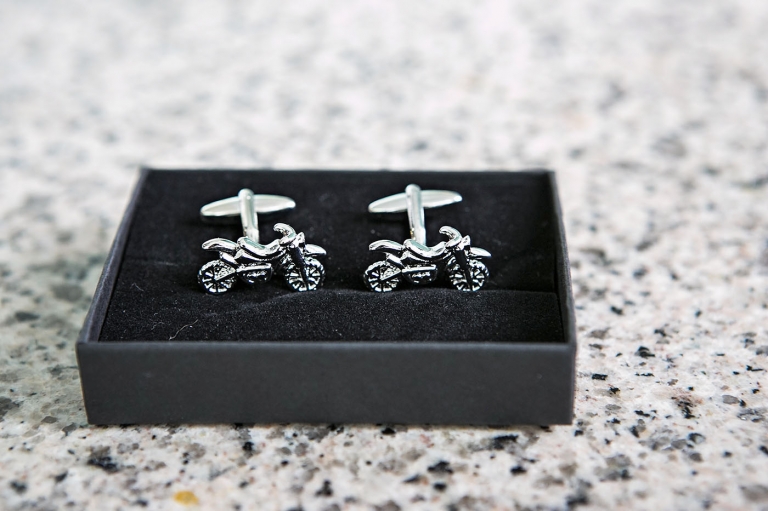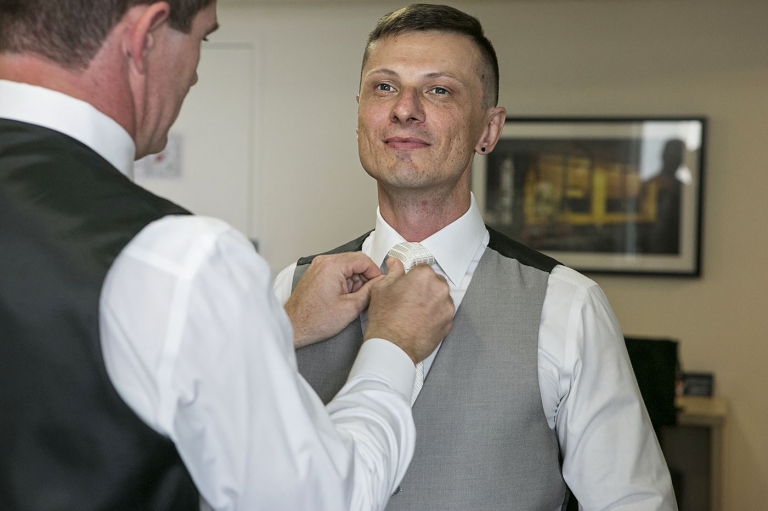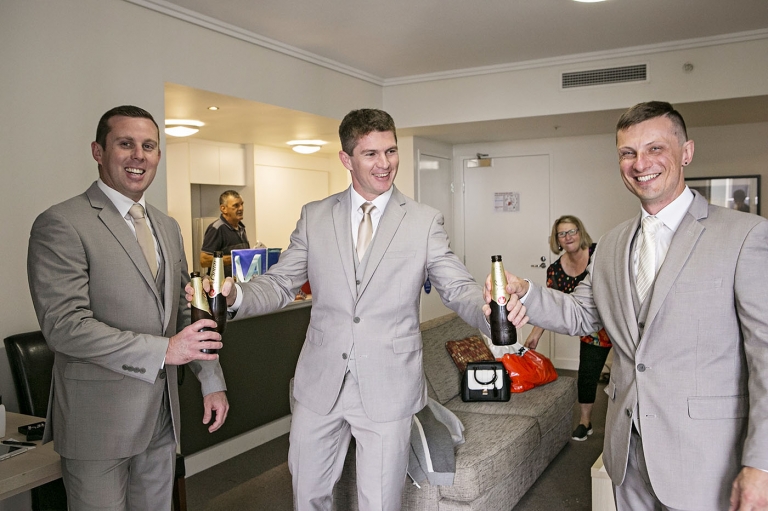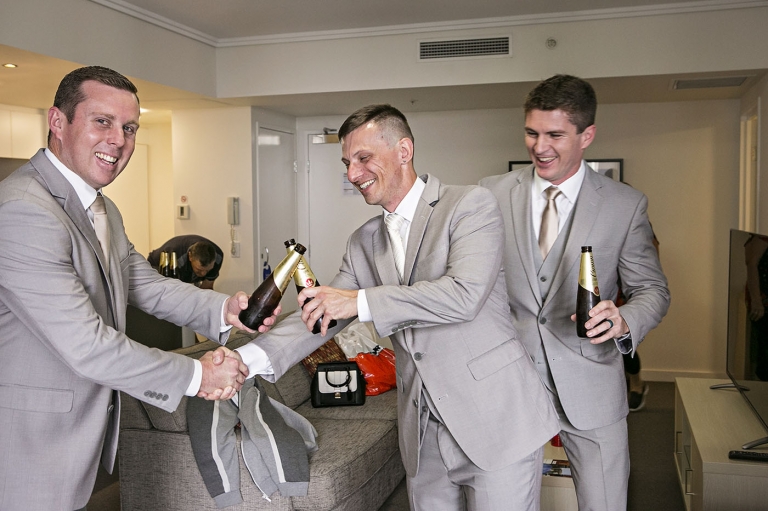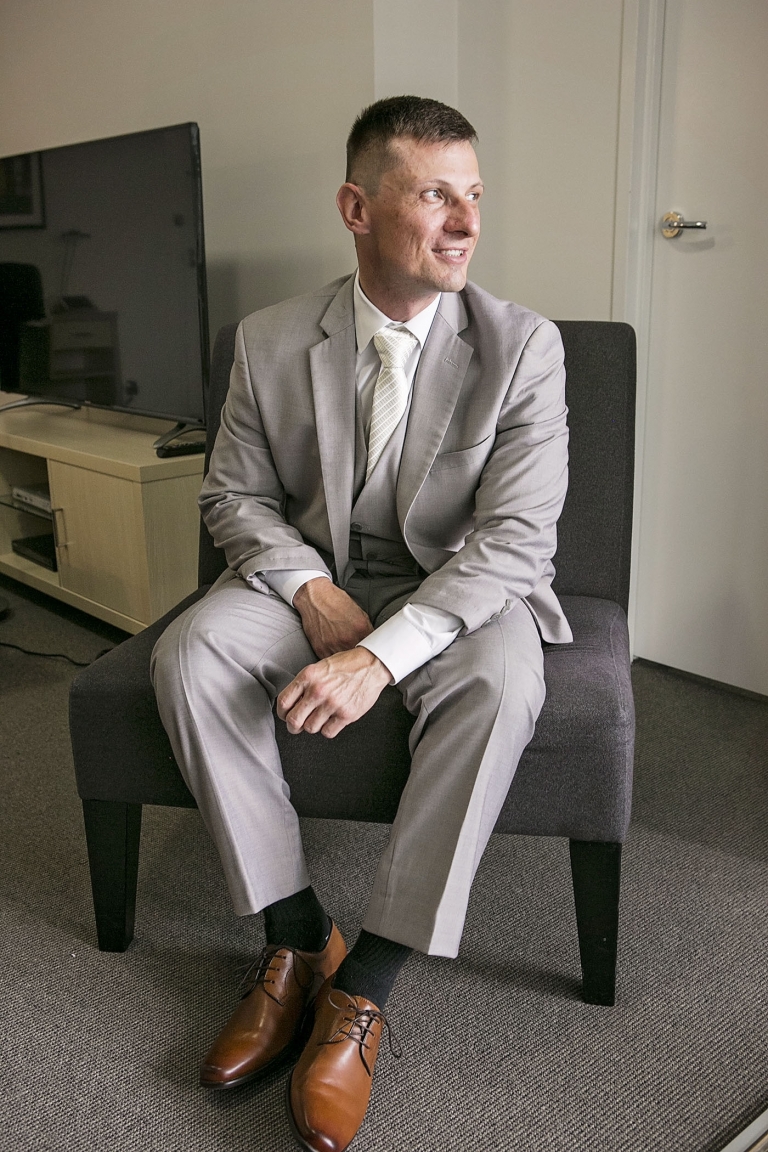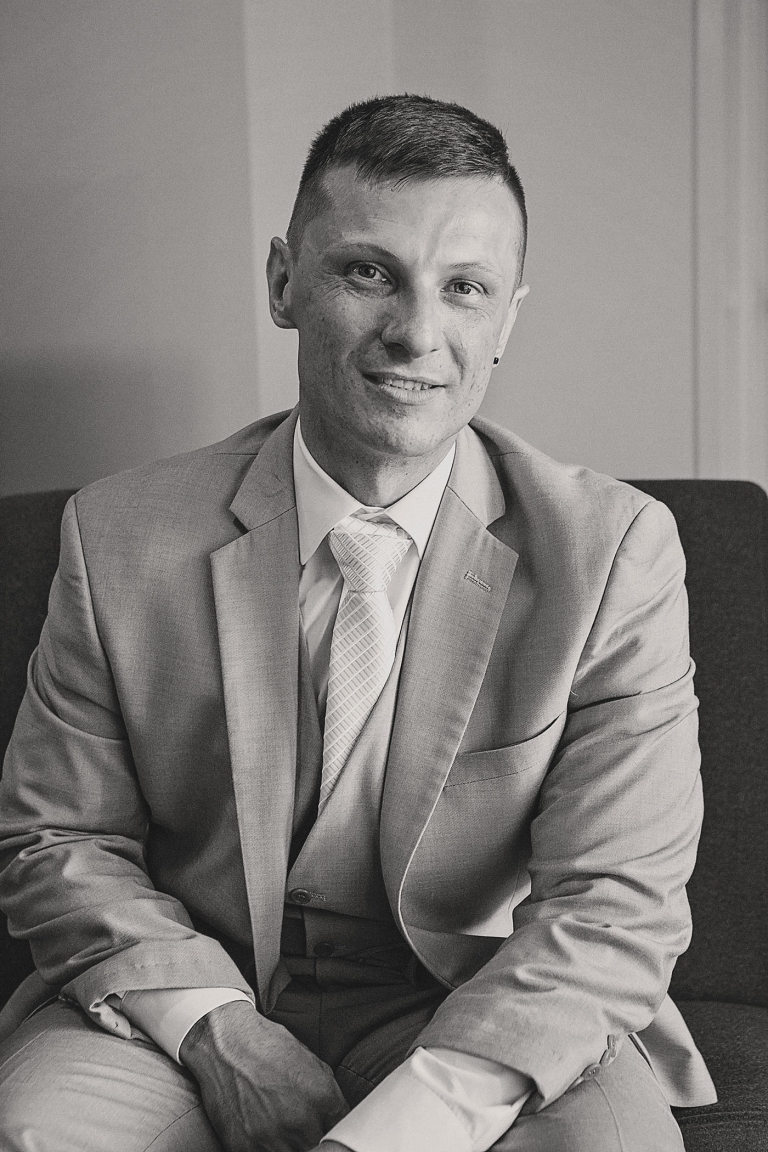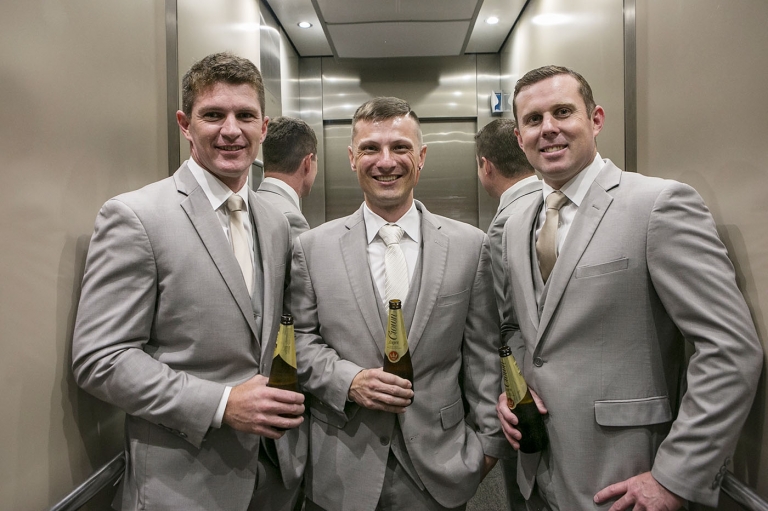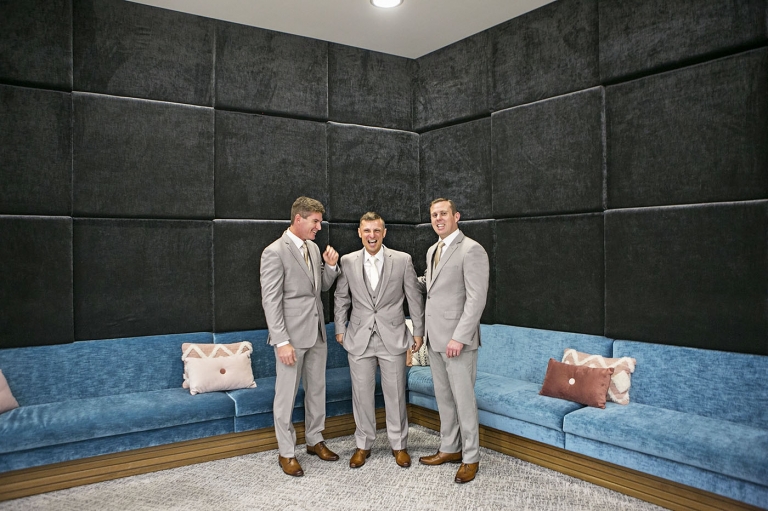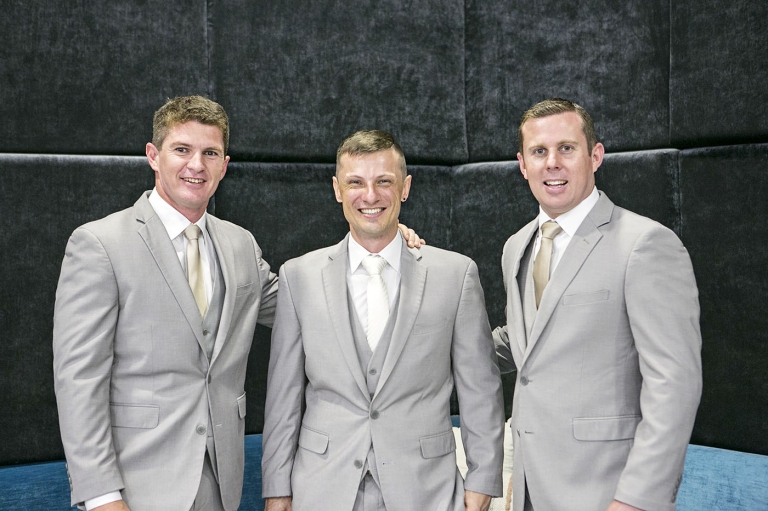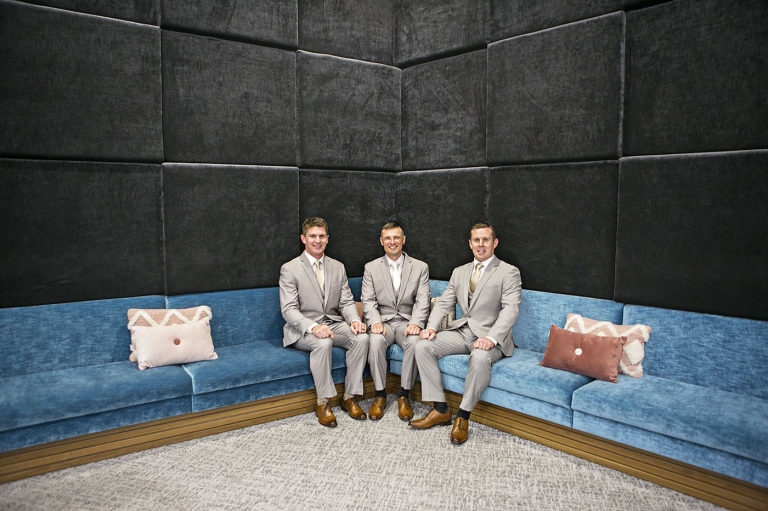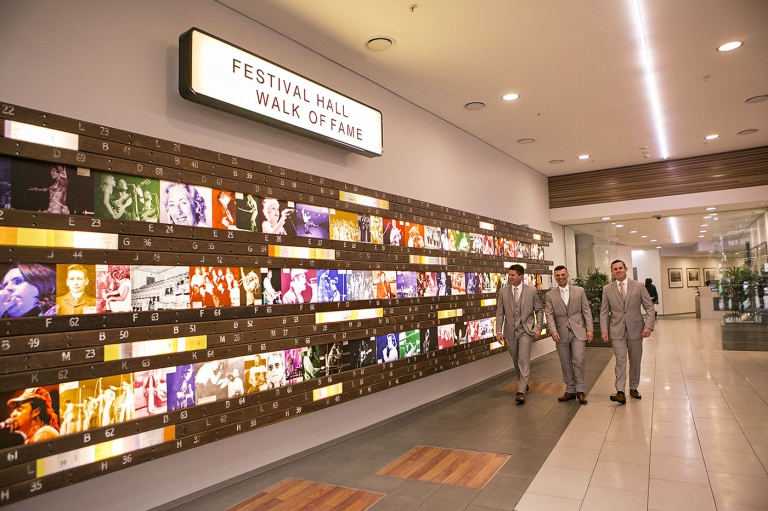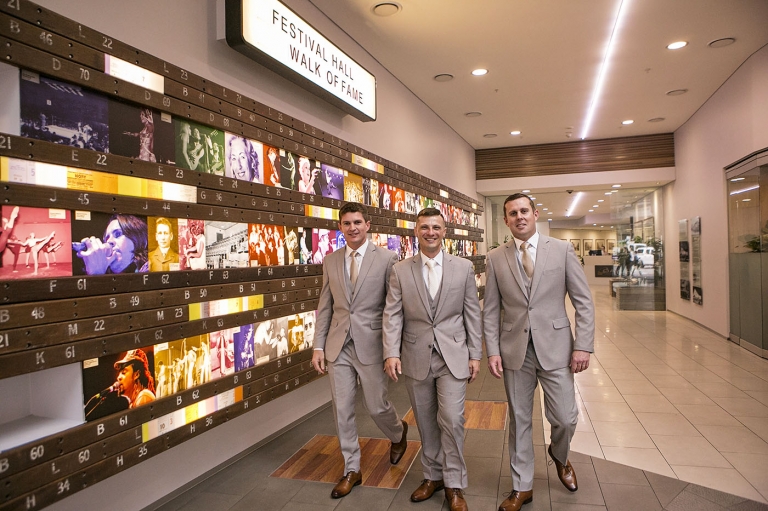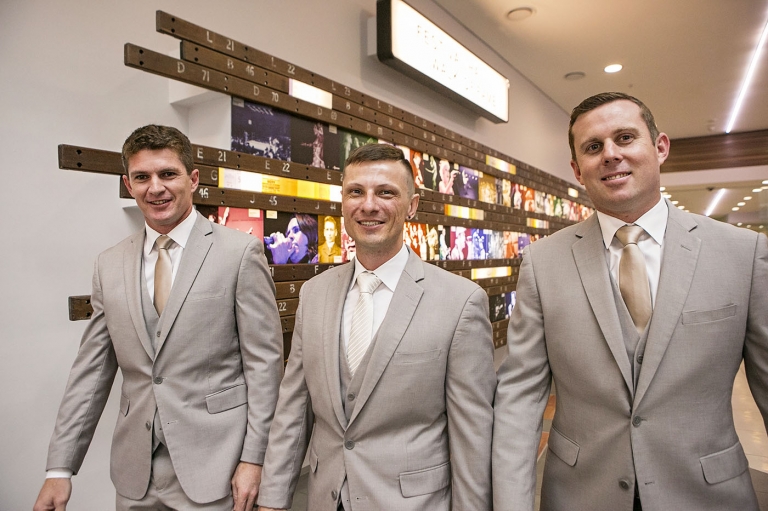 Date: 12 October 2018 | Theme: ​Elegant Twilight
Ceremony: Sirromet | ​Celebrant: Jake Smith (Married by Jake) | Reception location: Sirromet | Gown: ​I designed the gown and it was made by Colin Bellert
Wedding bands and engagement rings: ​Michael Hill | Wedding Coordinator : Samantha from Sirromet  | Hair and Make up: ​Sarah Harrington | Tony Barlow Suits
Hair piece: ​Custom made by Colin Bellert | Bridal party attire: ​White Runway | Flowers: ​Julie Vine Flowers | Stationery: ​Vista Print | Cake: ​Sugar Bomb
Music: Nick Trovas Band | Car Hire: Roaring 20s Vintage Car Hire | Photography: Lisa shooting for Ben Clark Photography | Honeymoon: ​Next year to America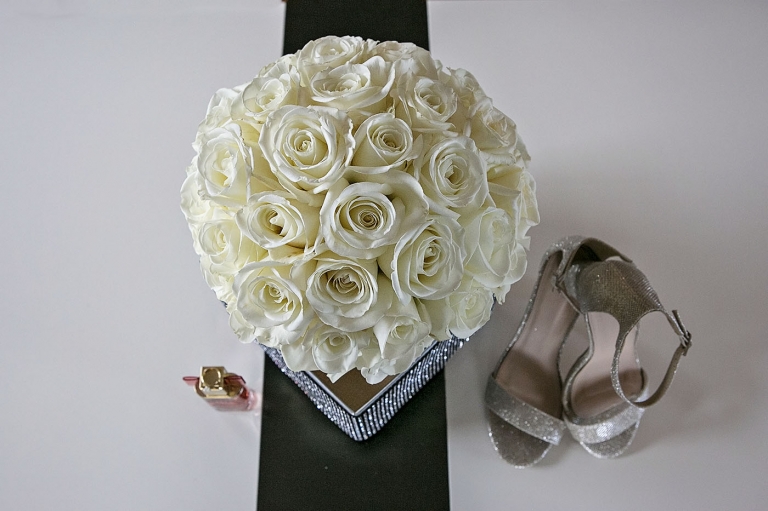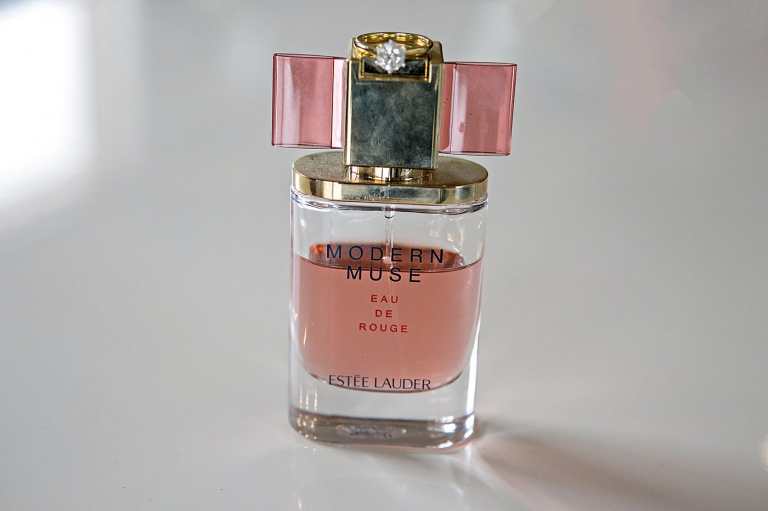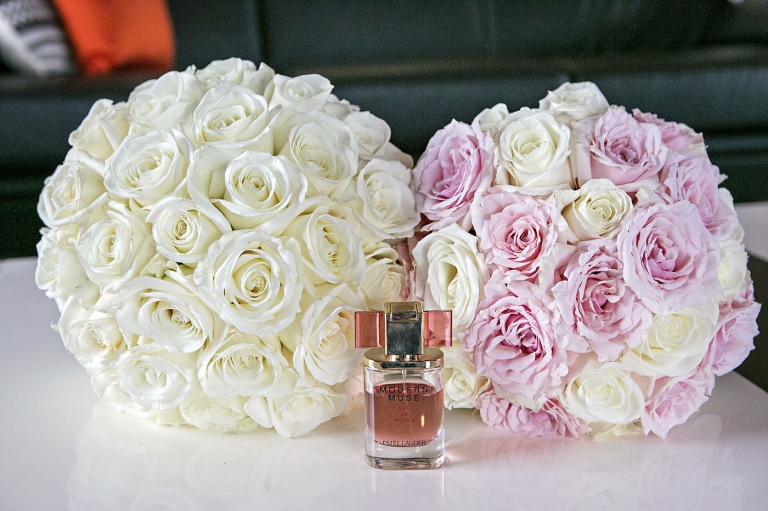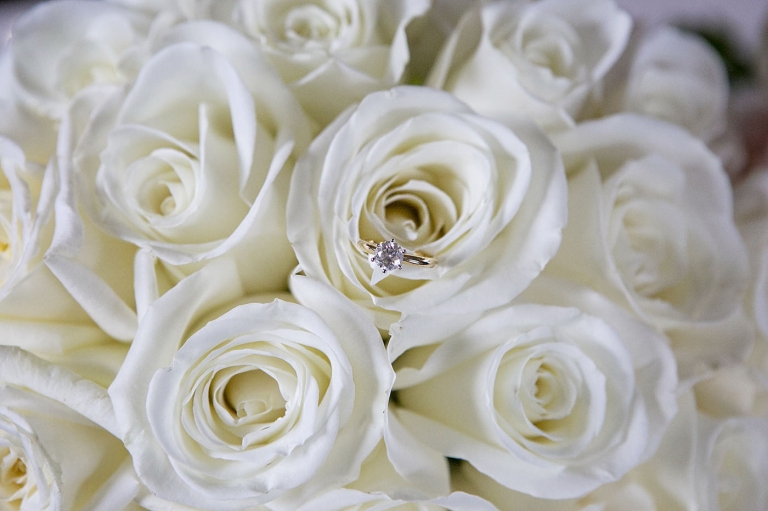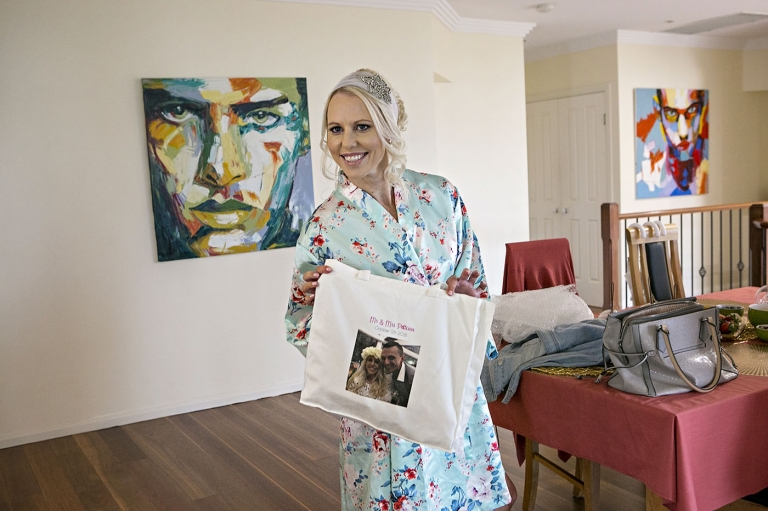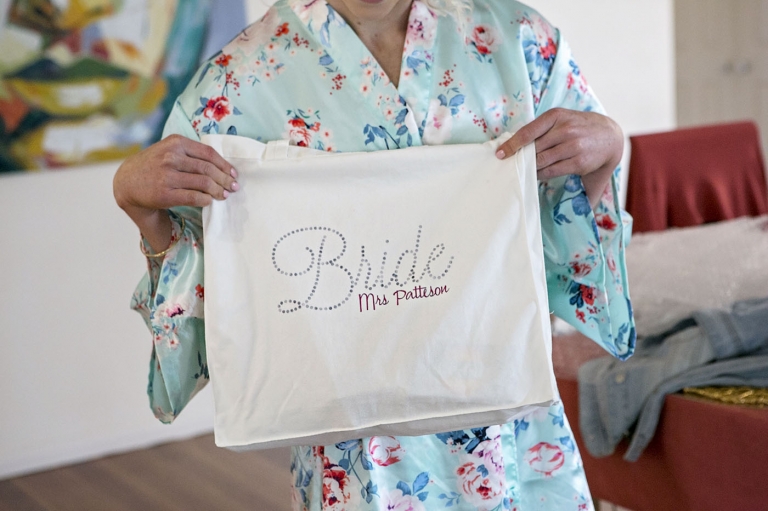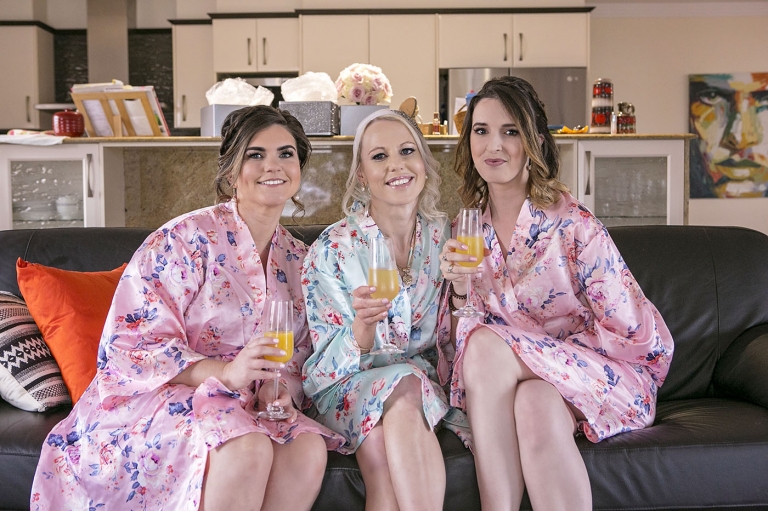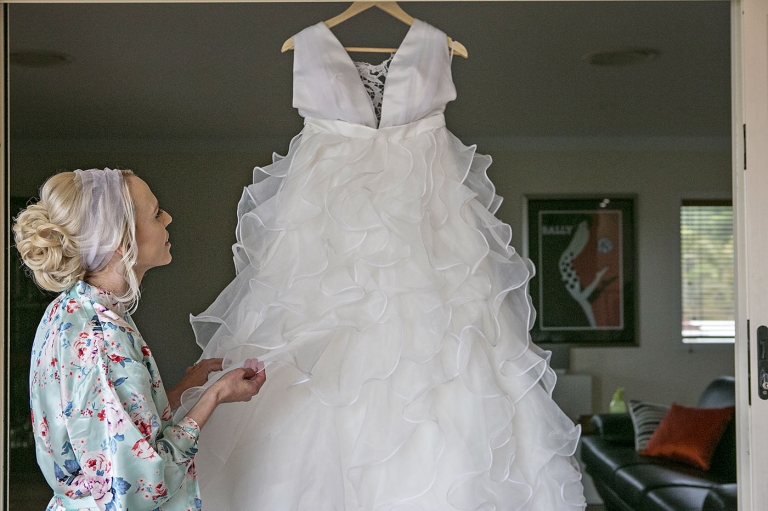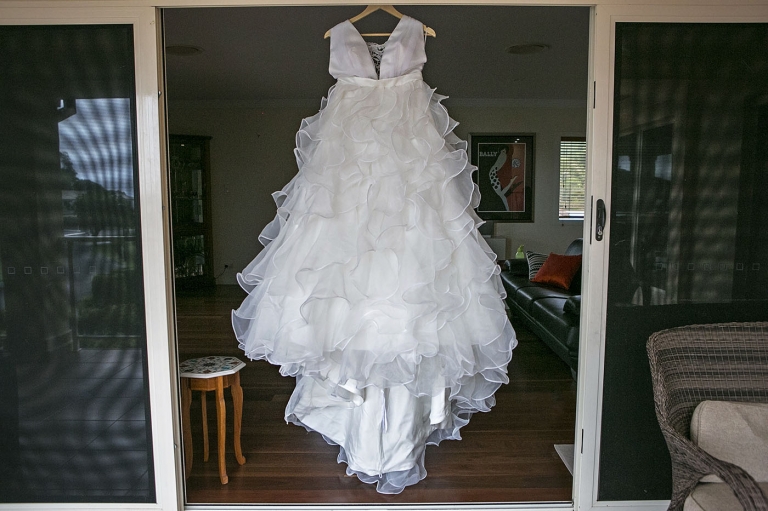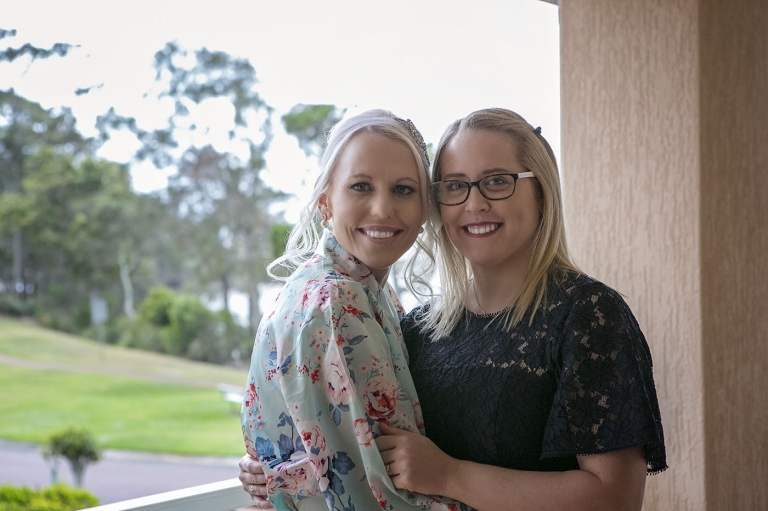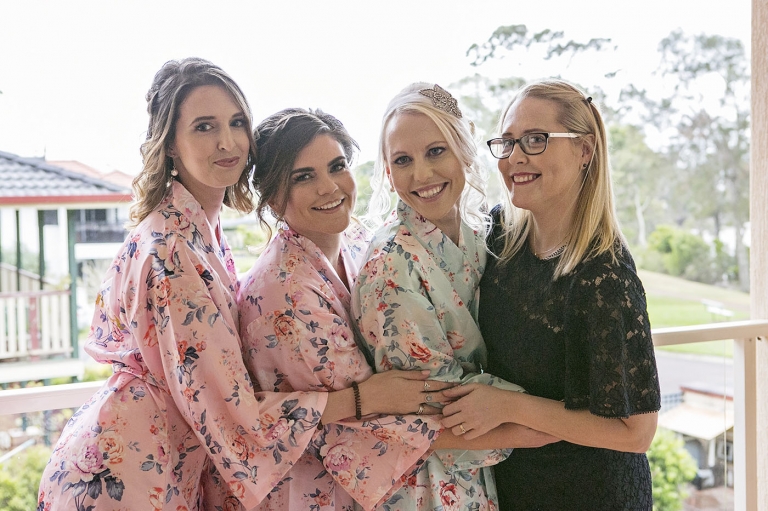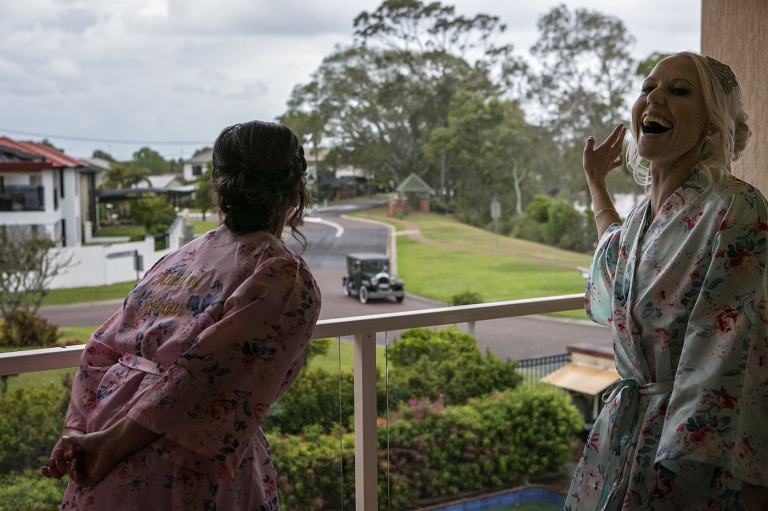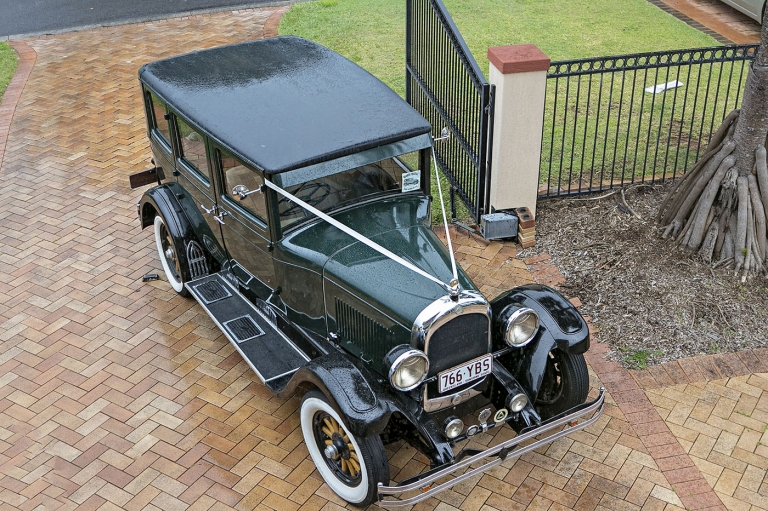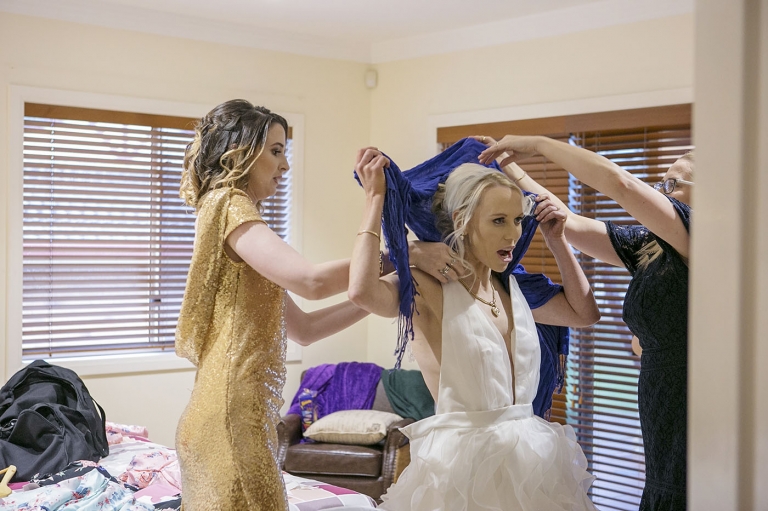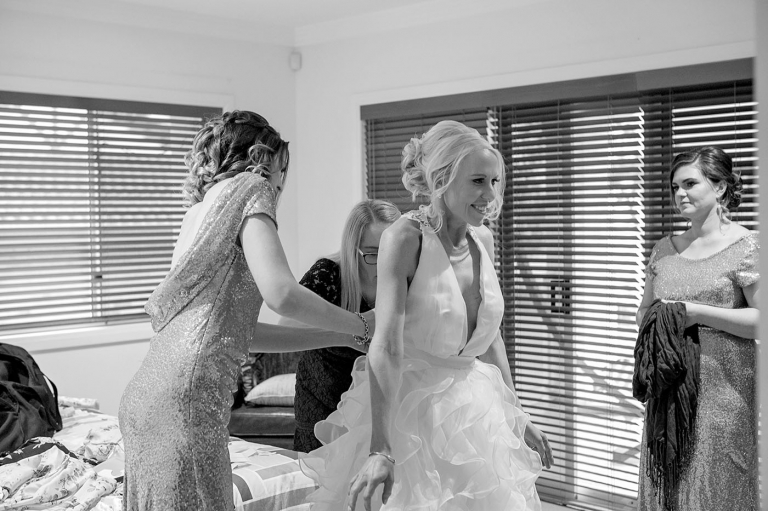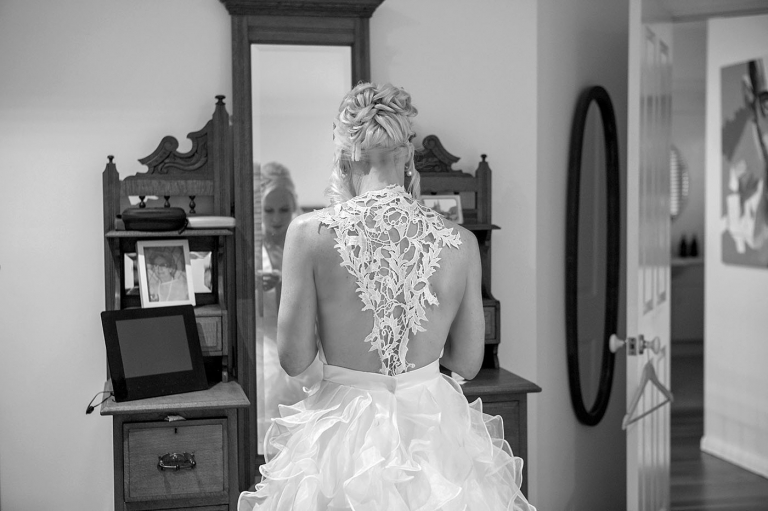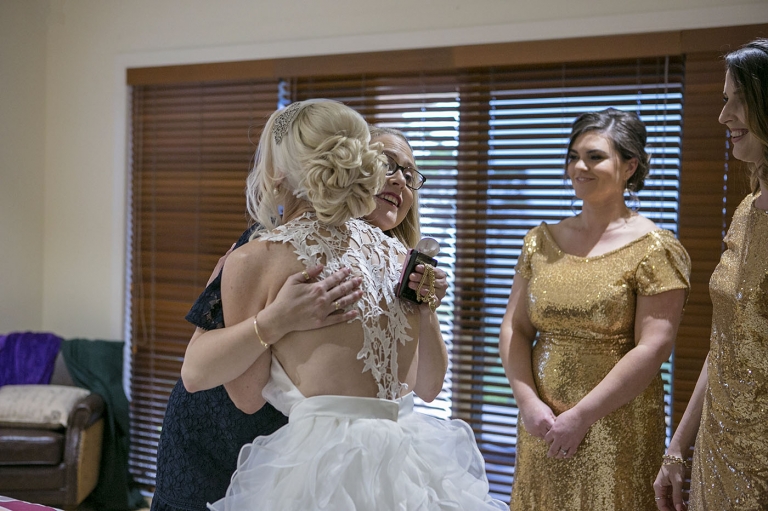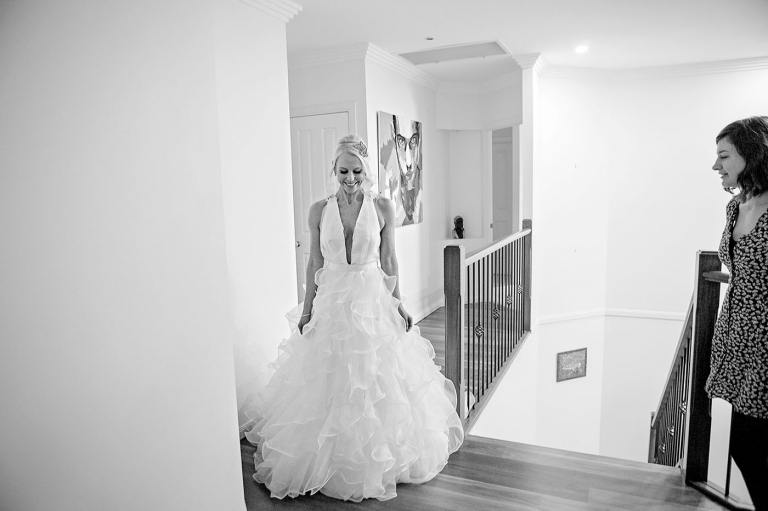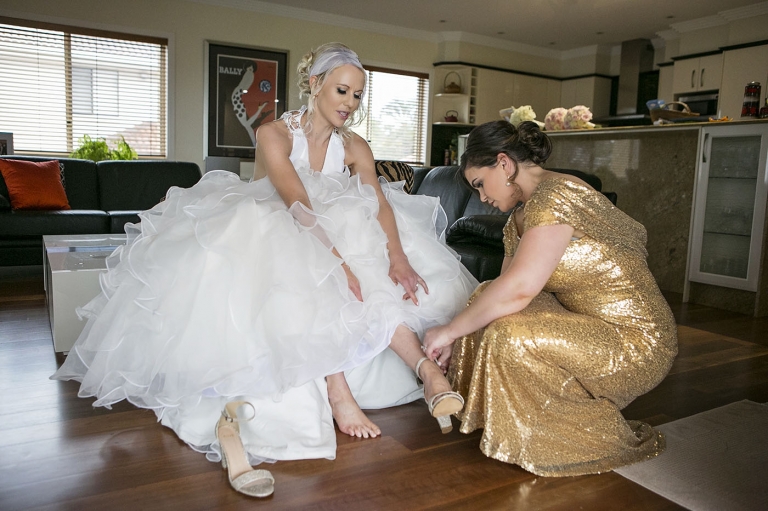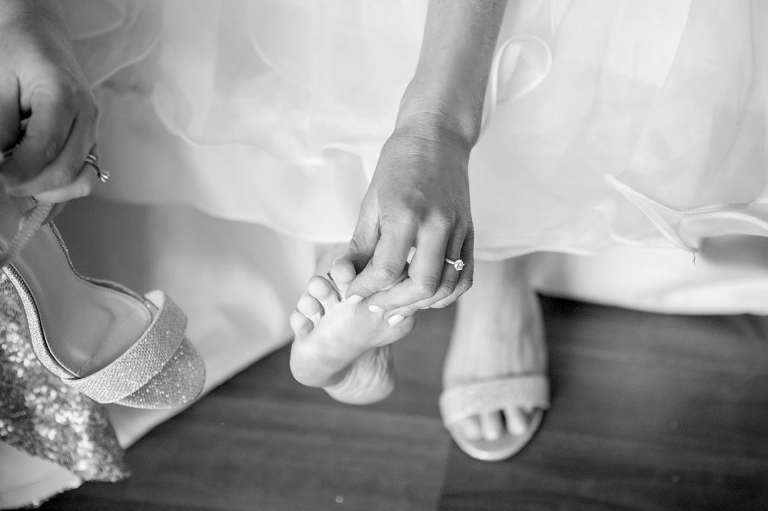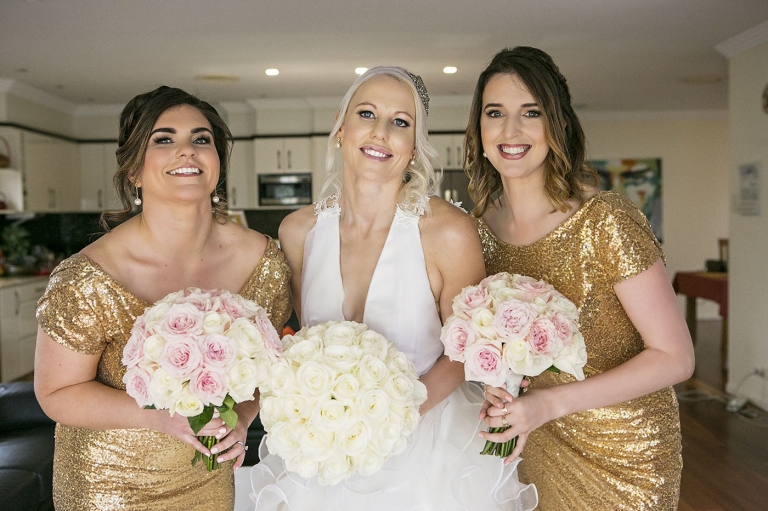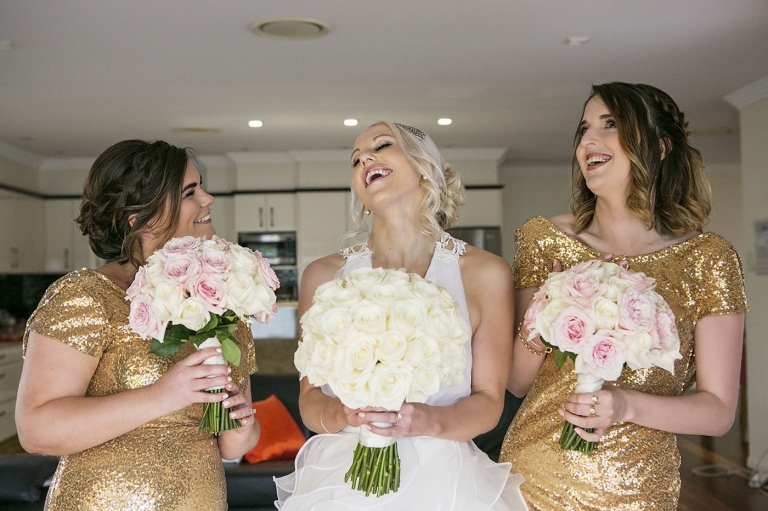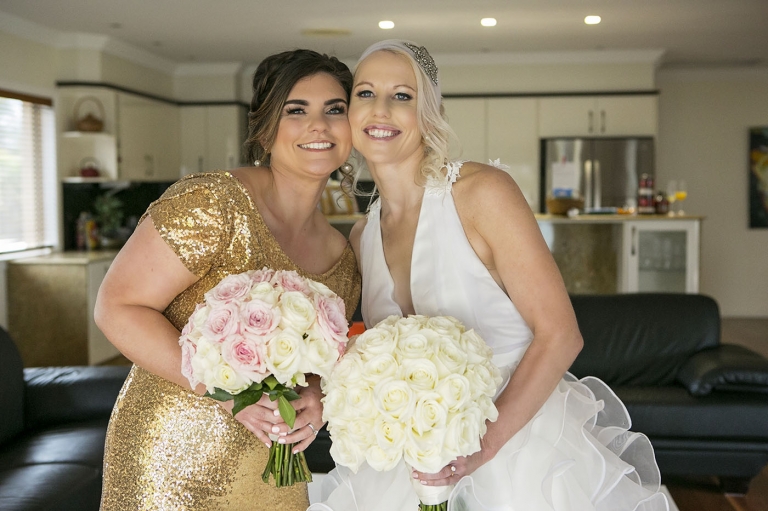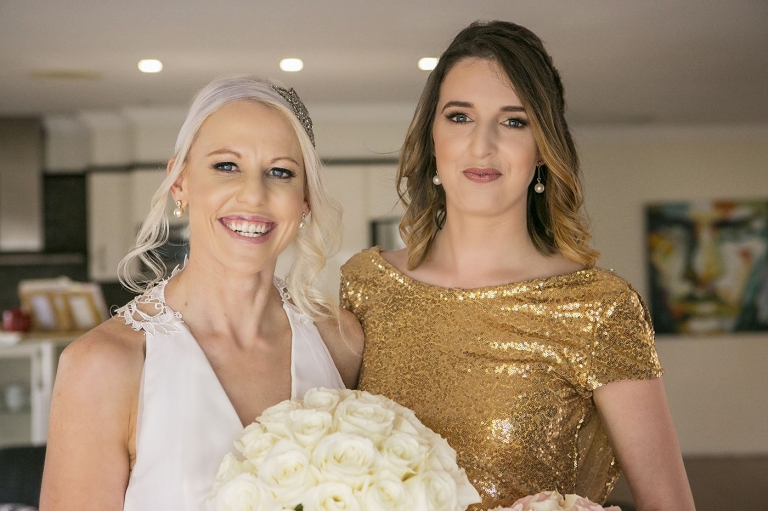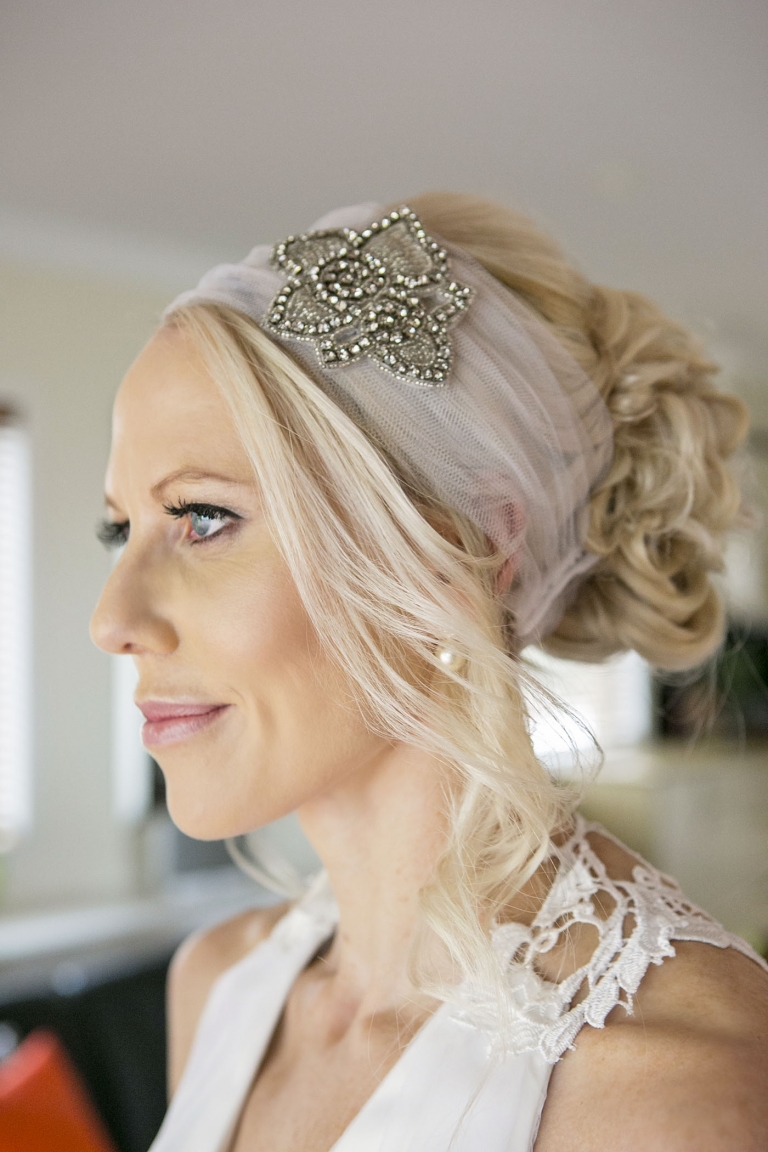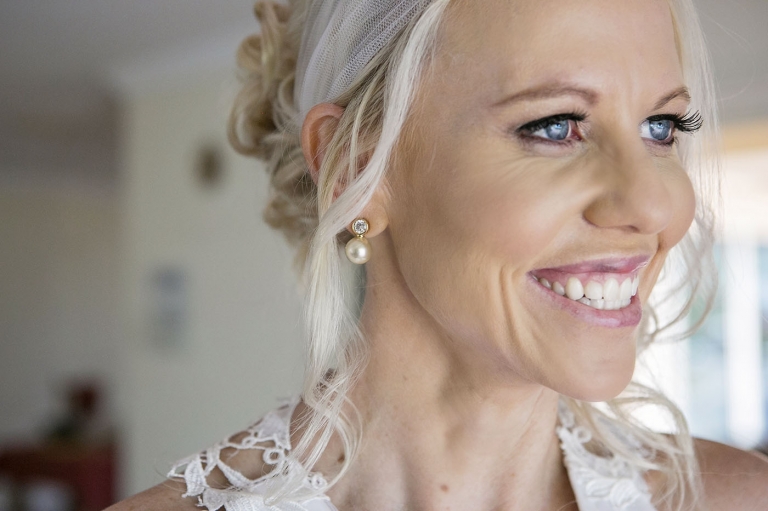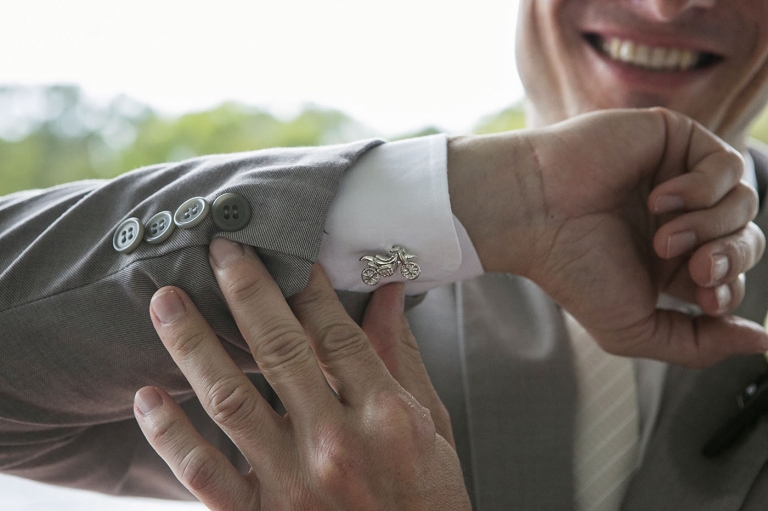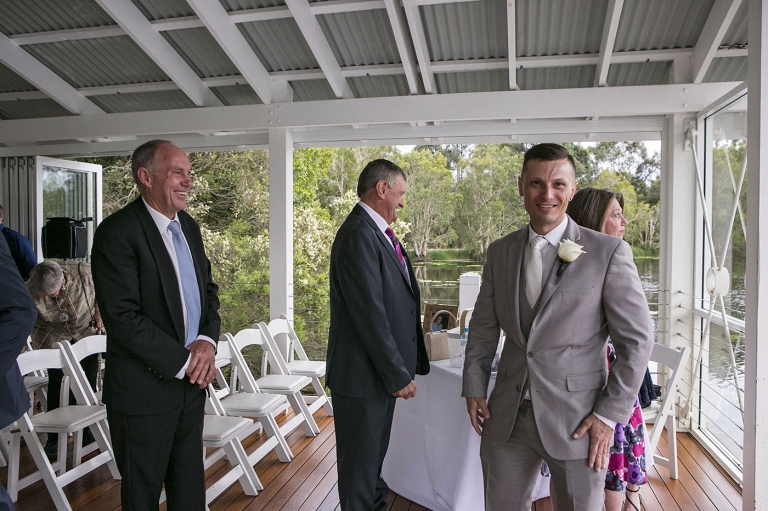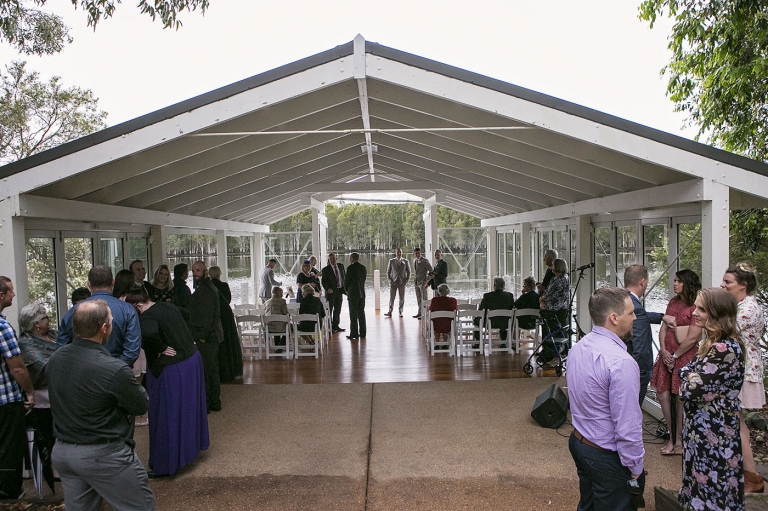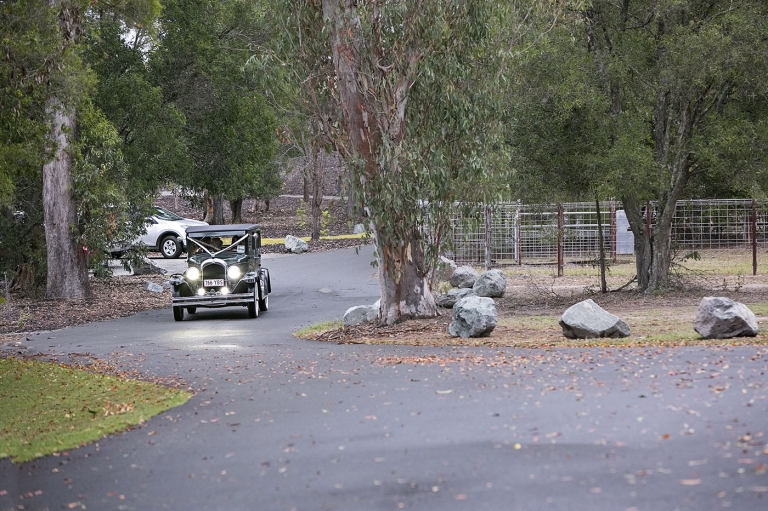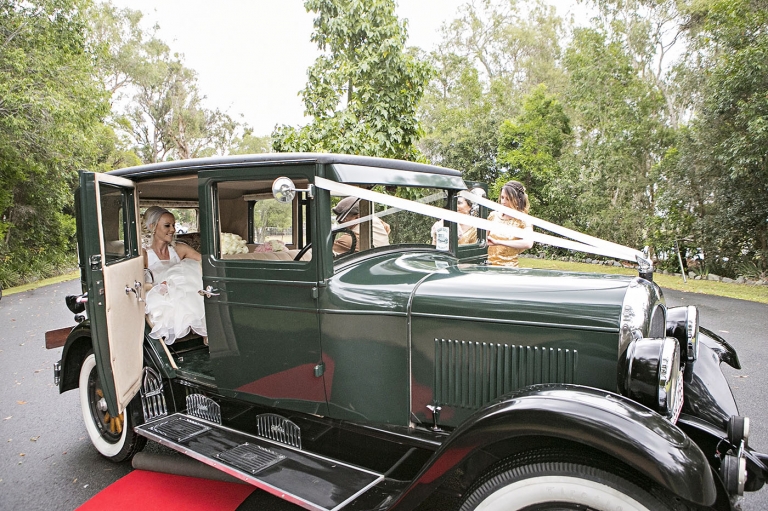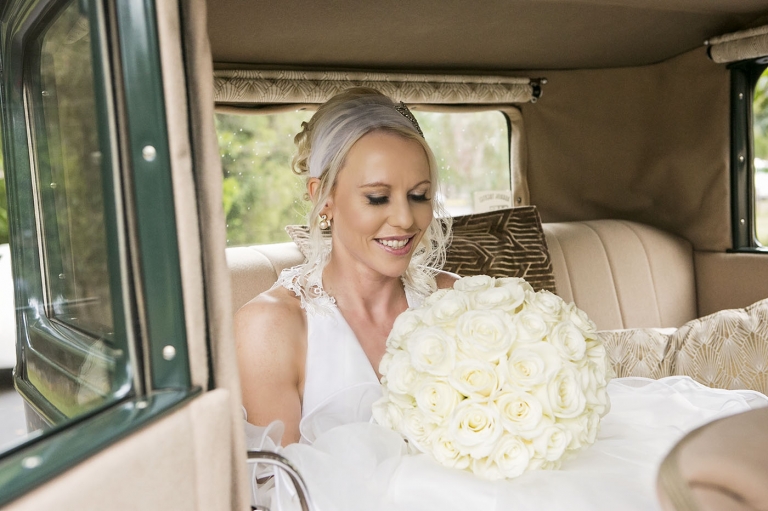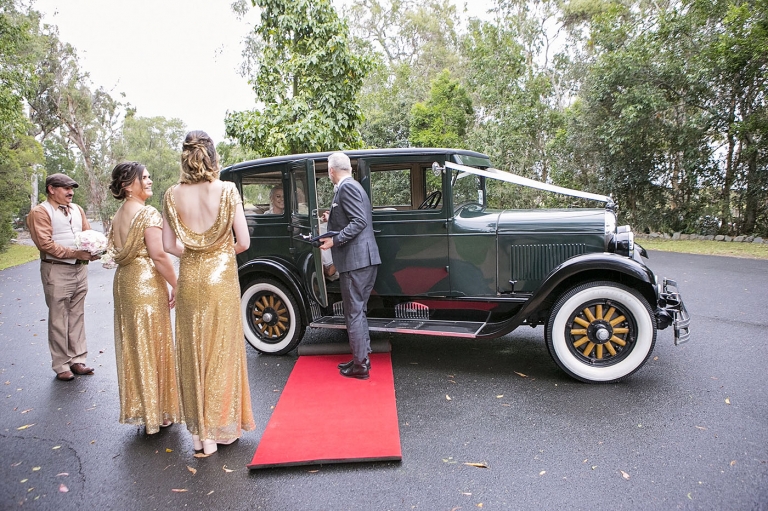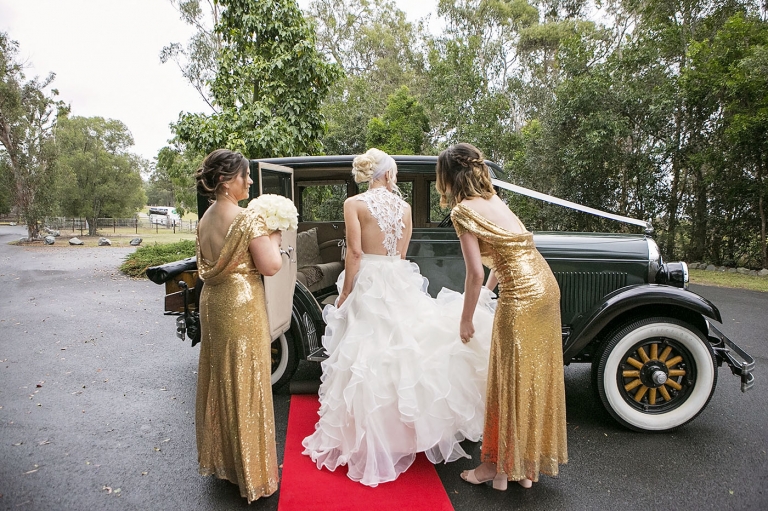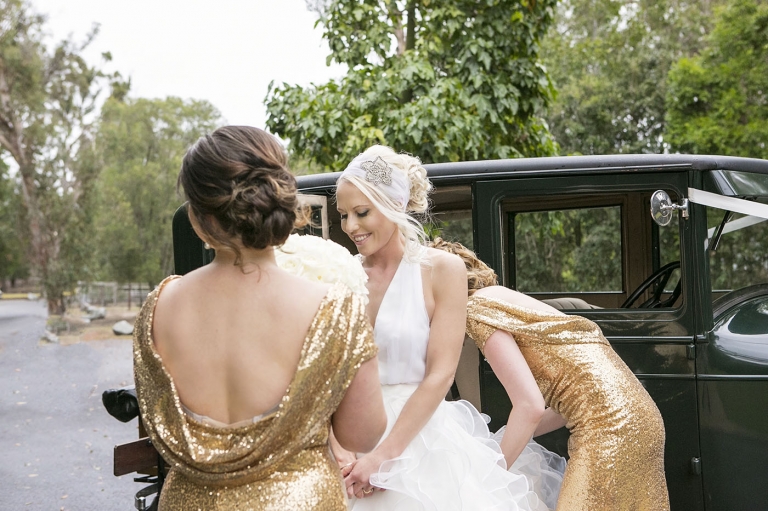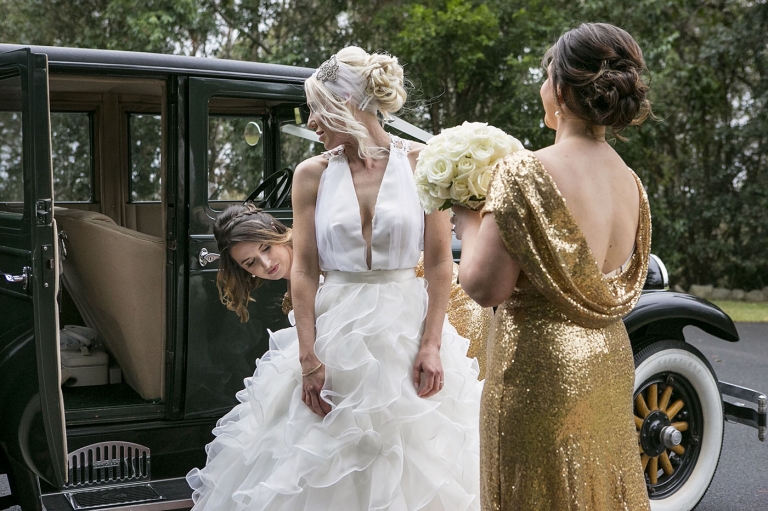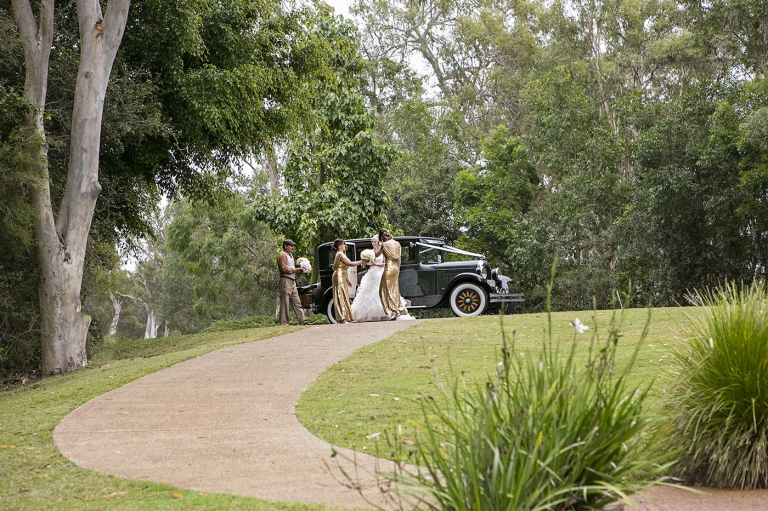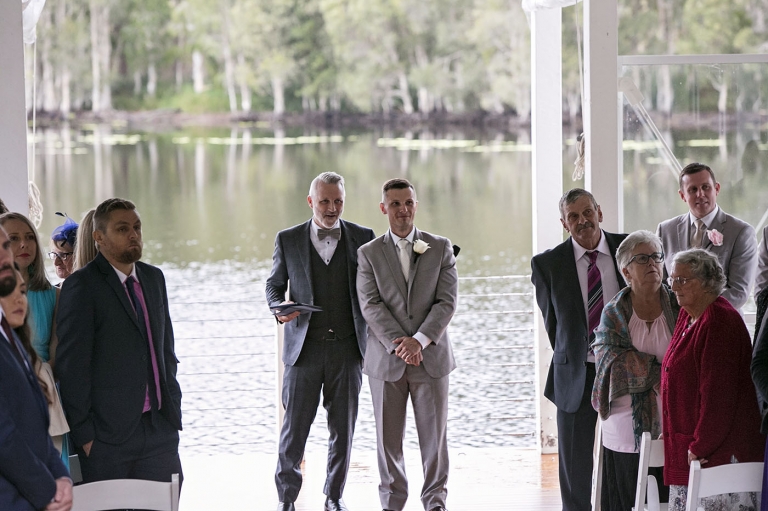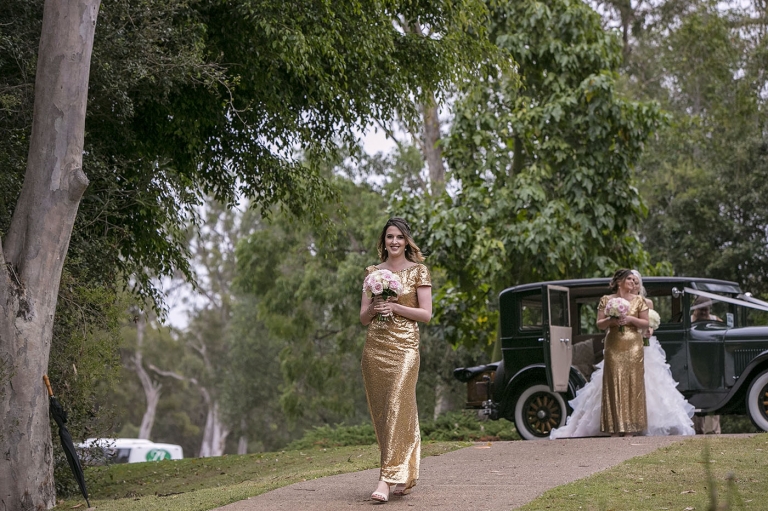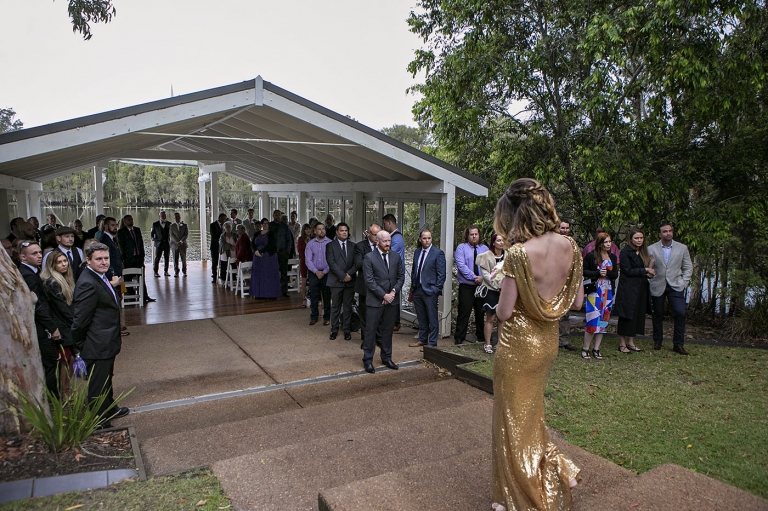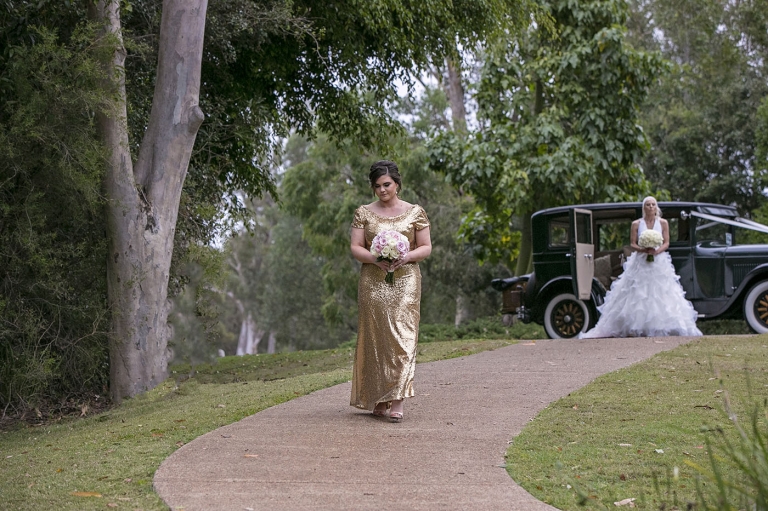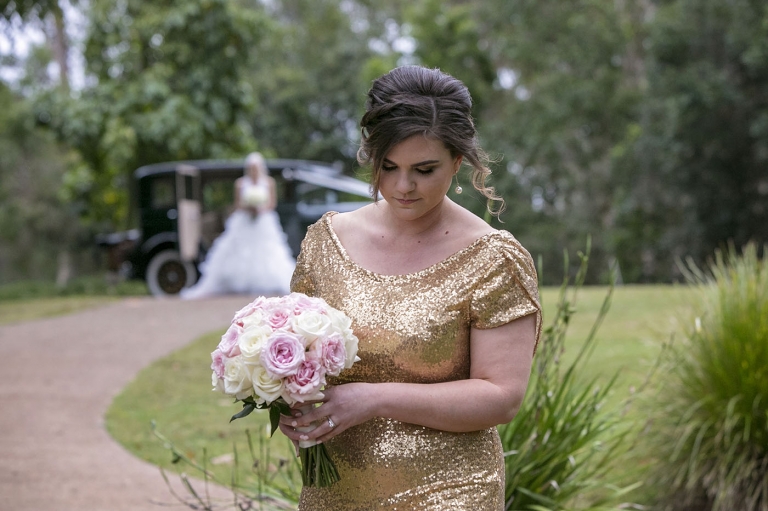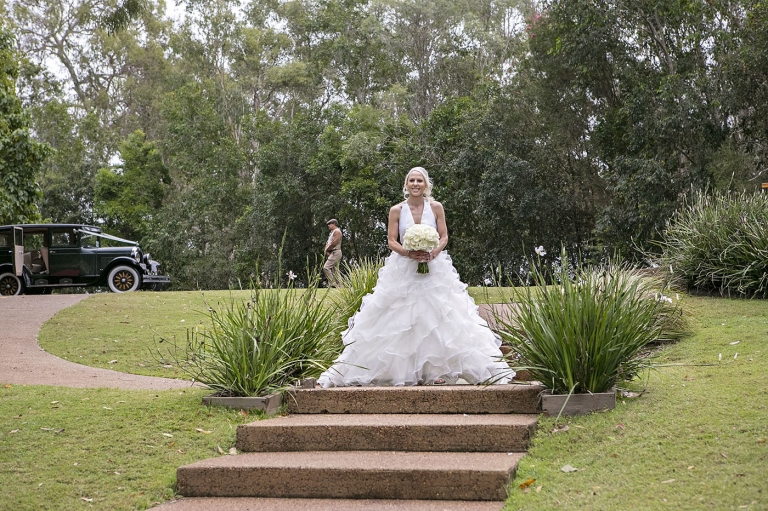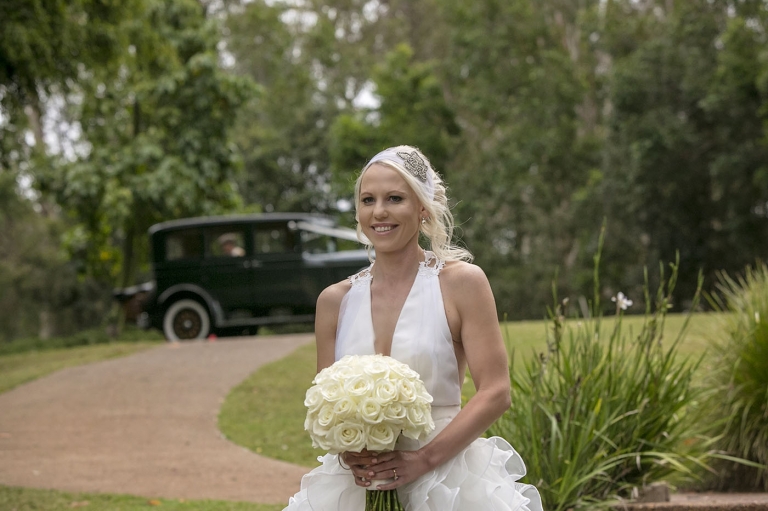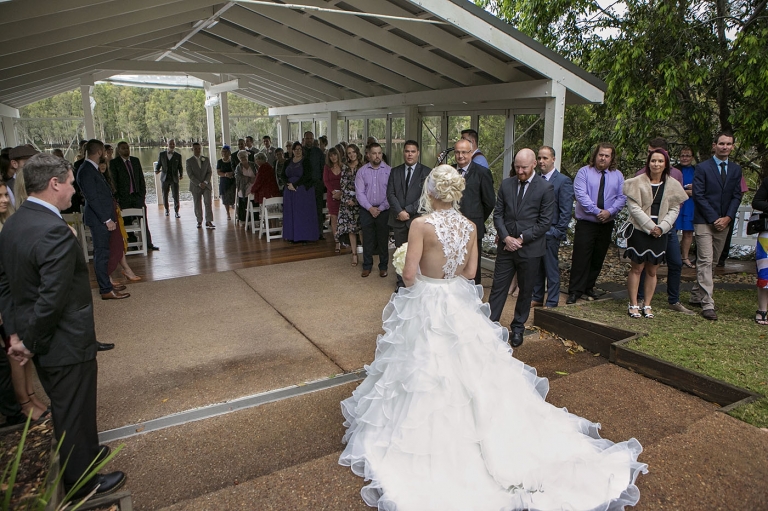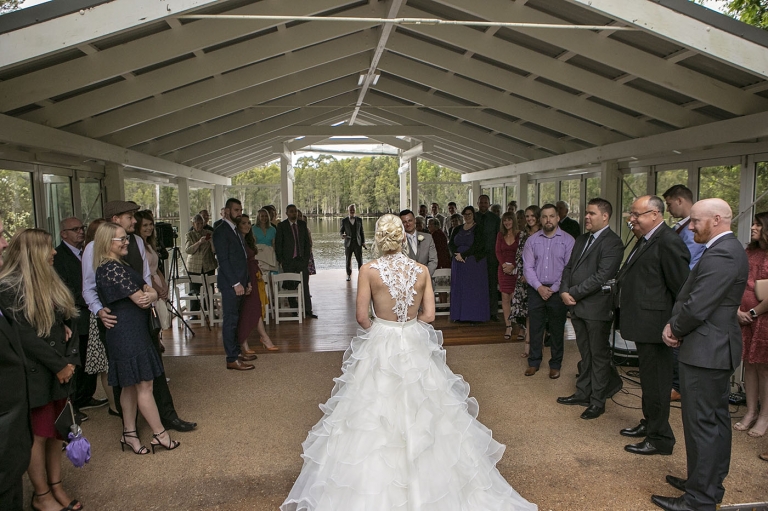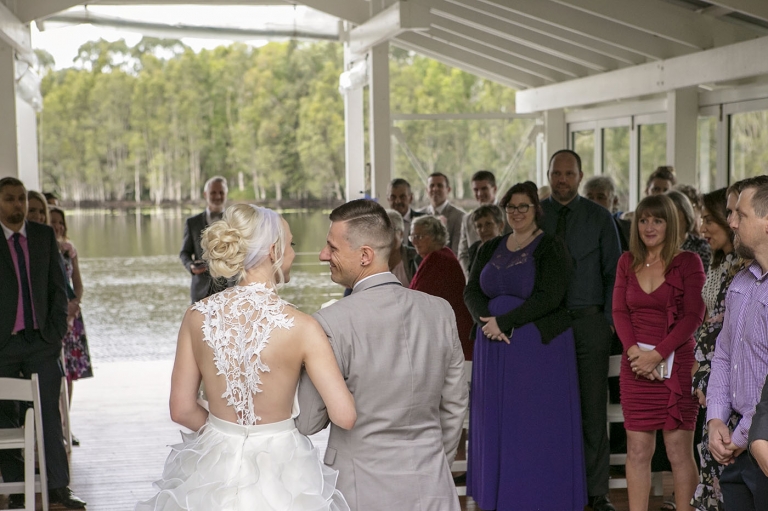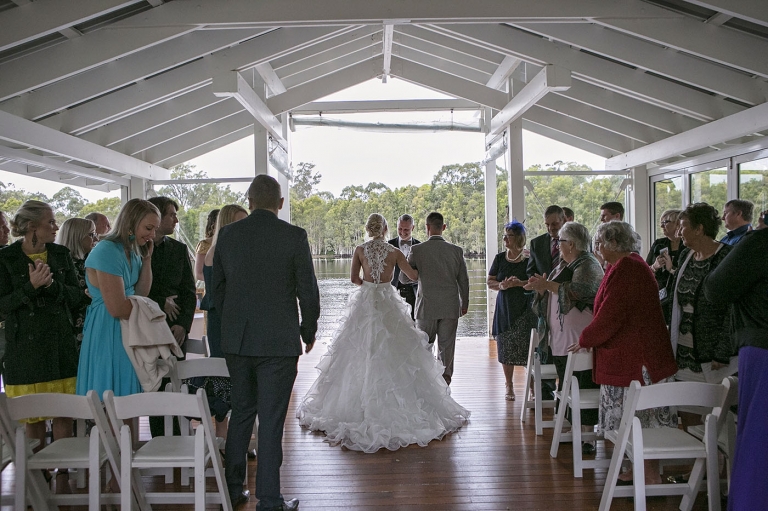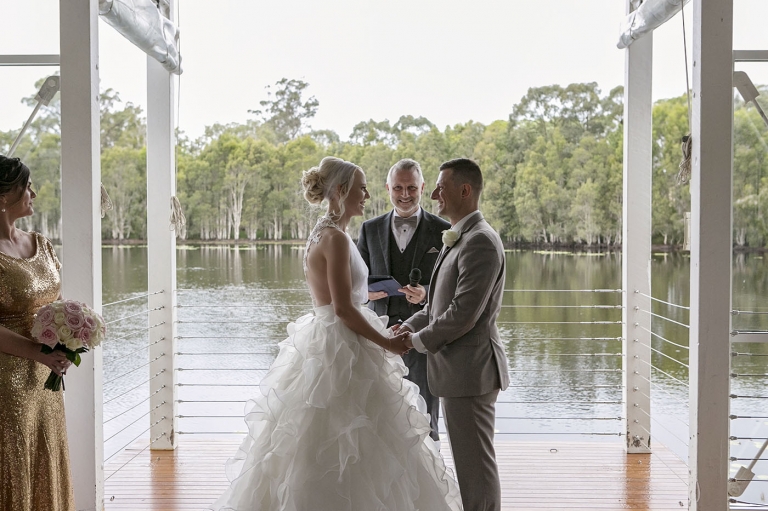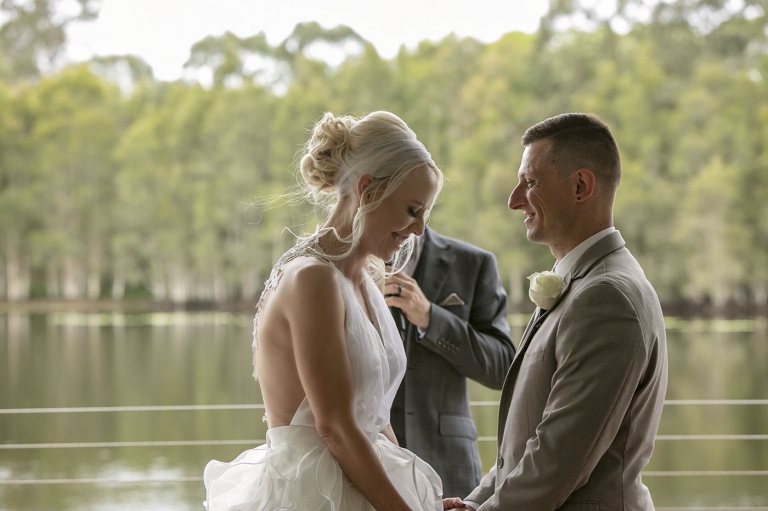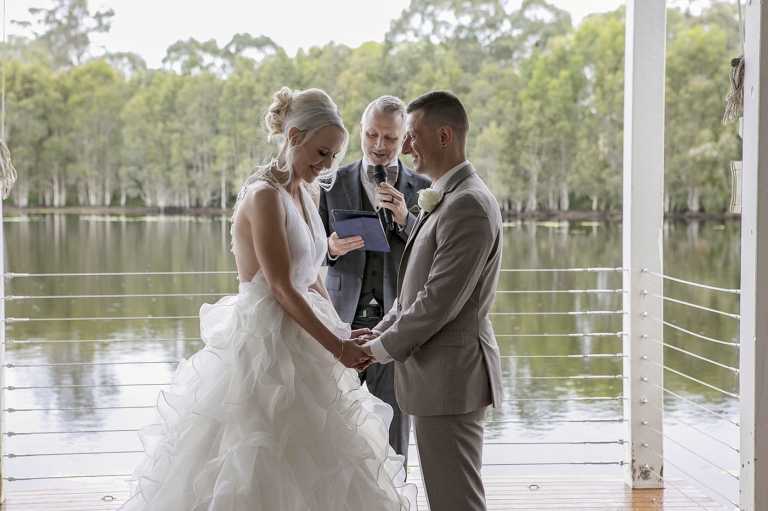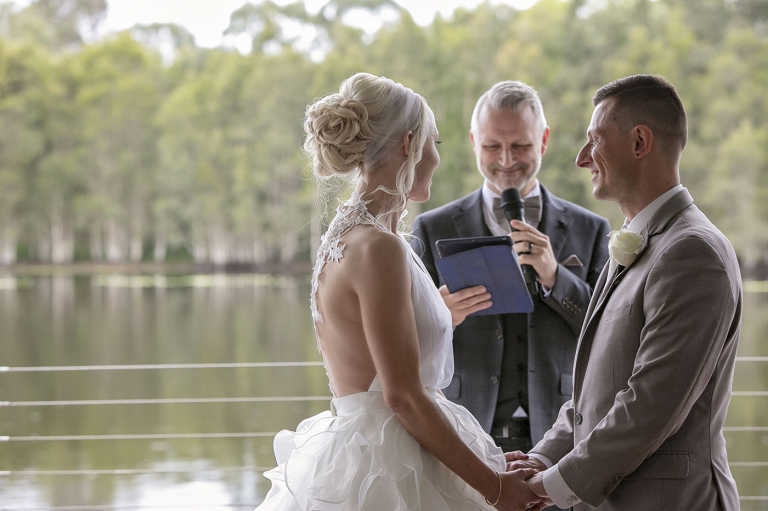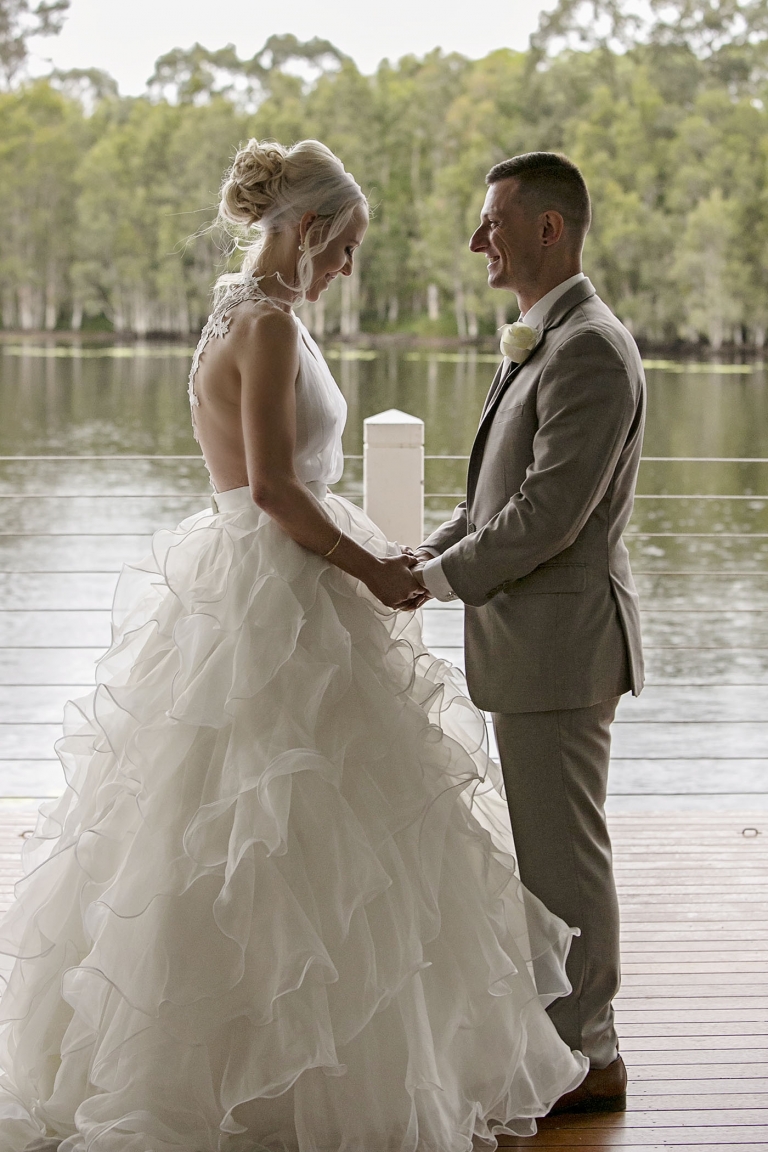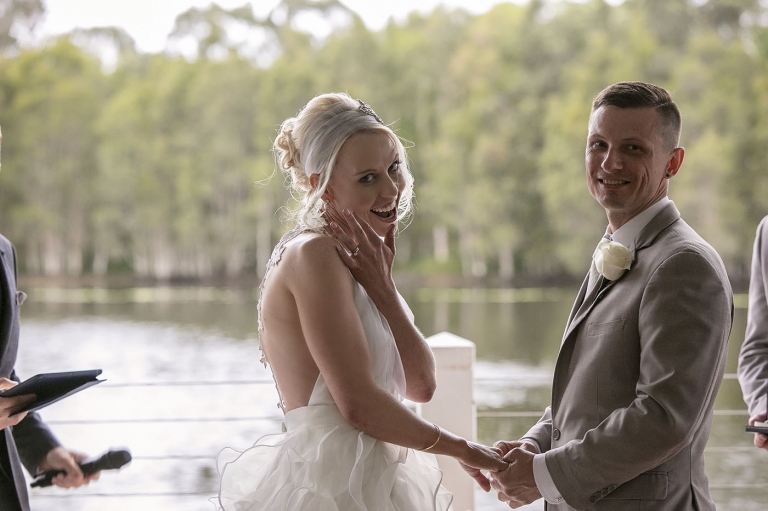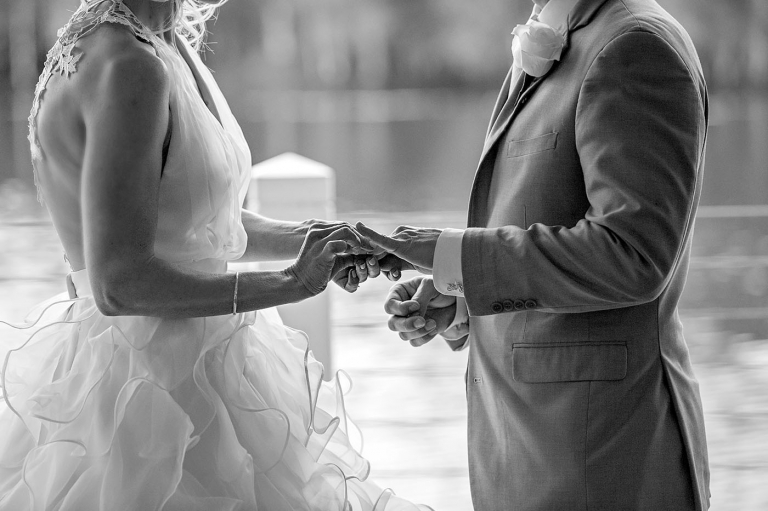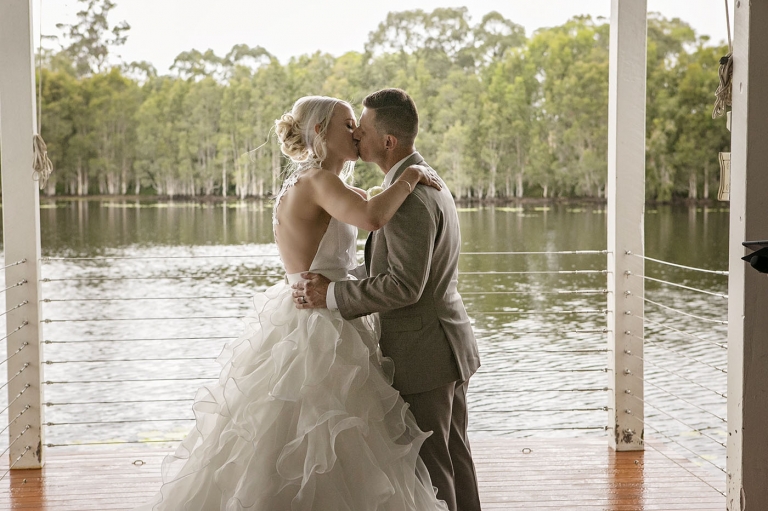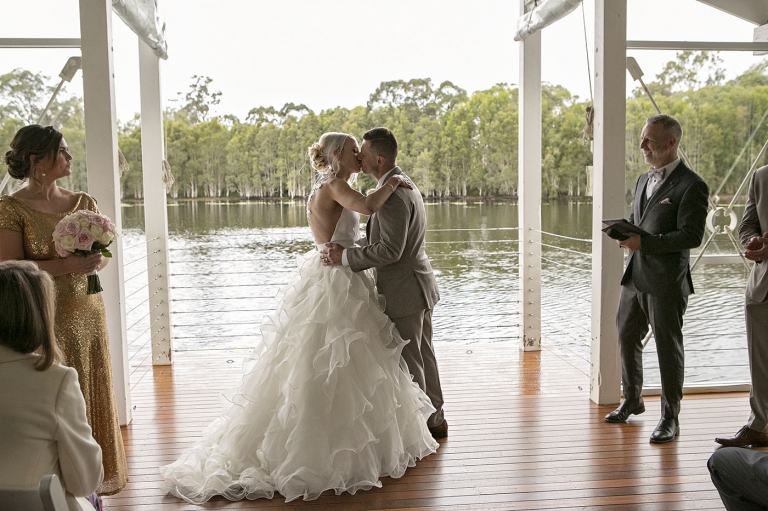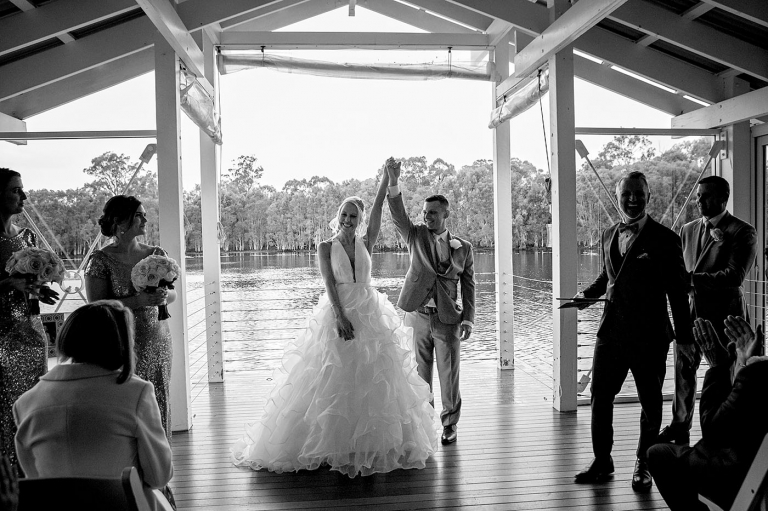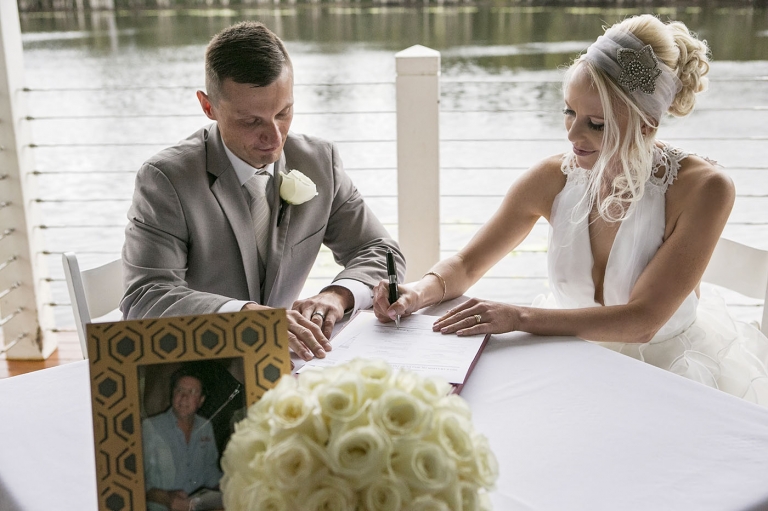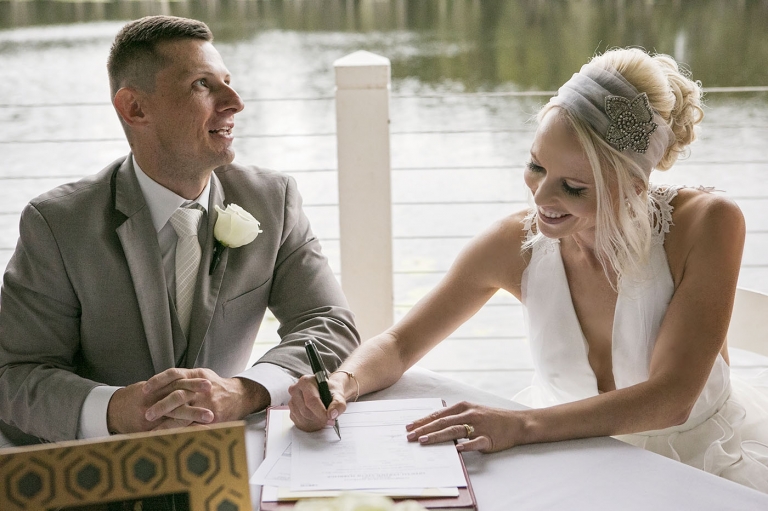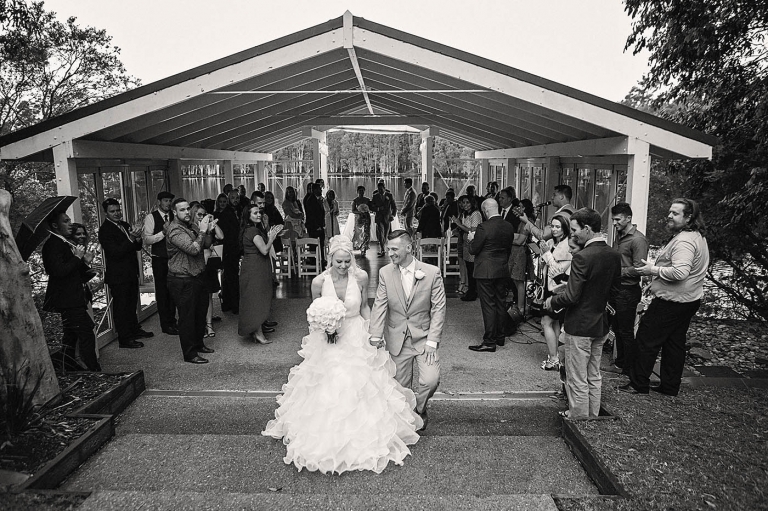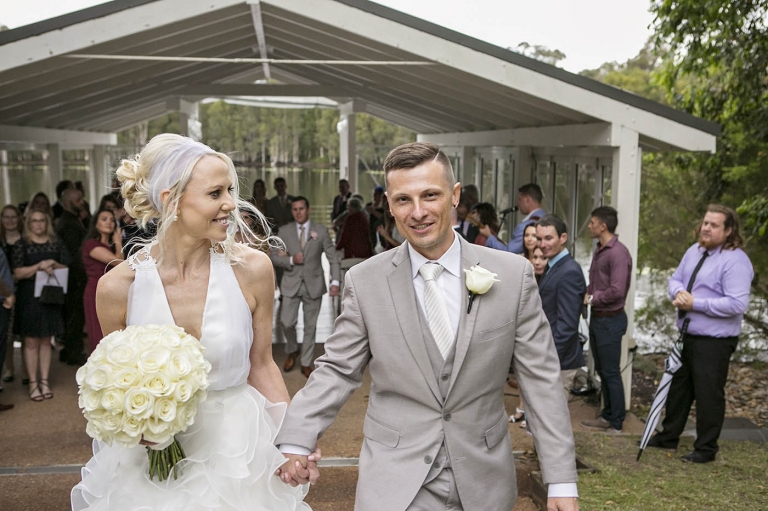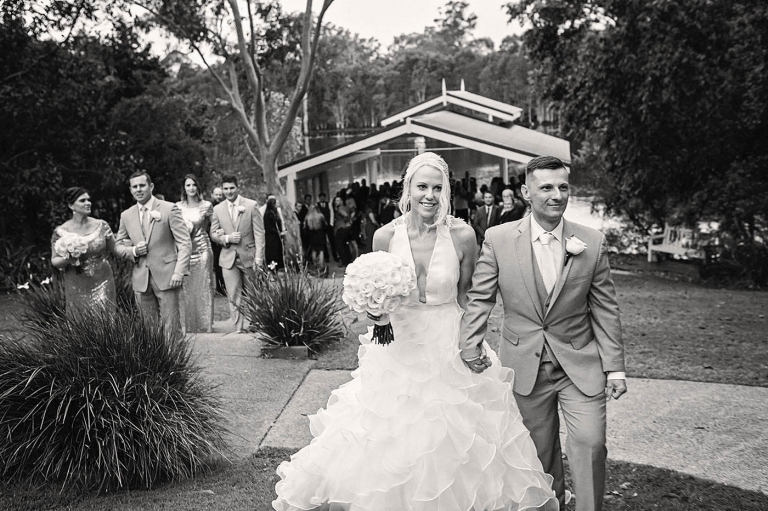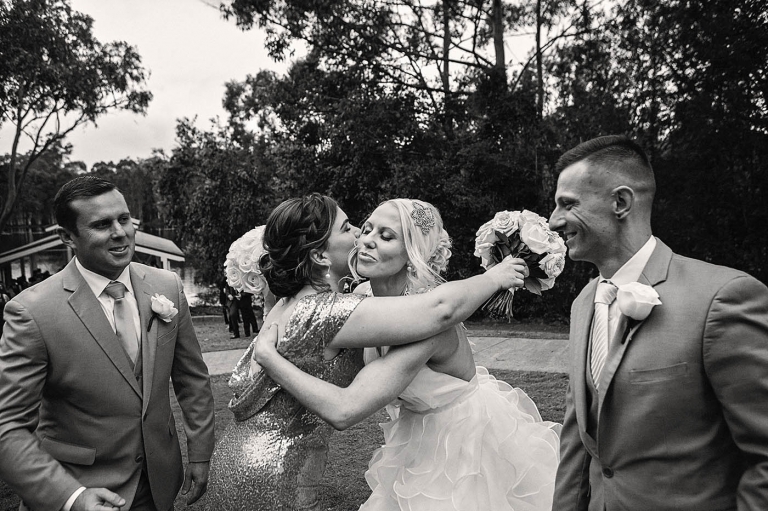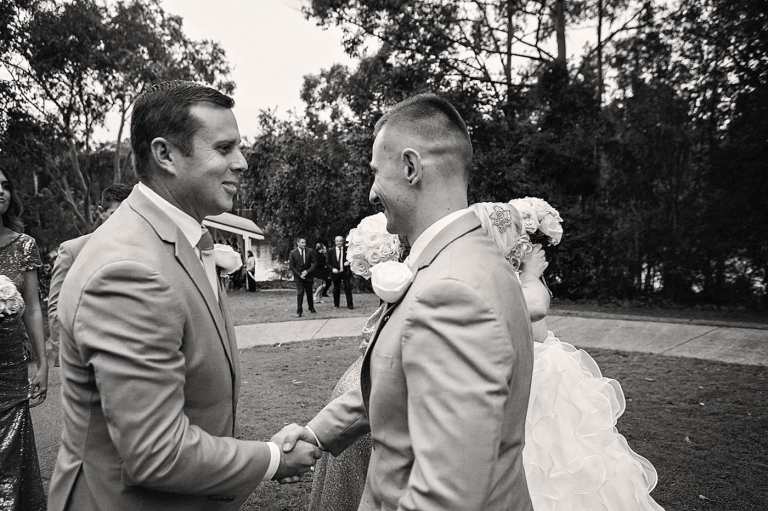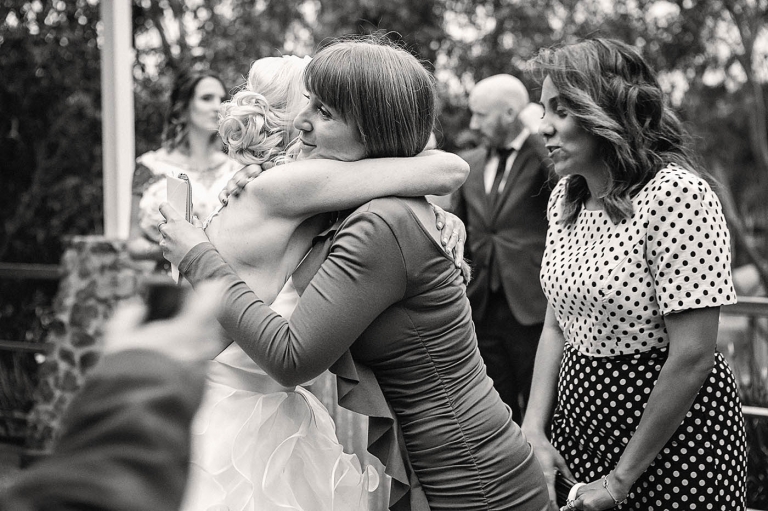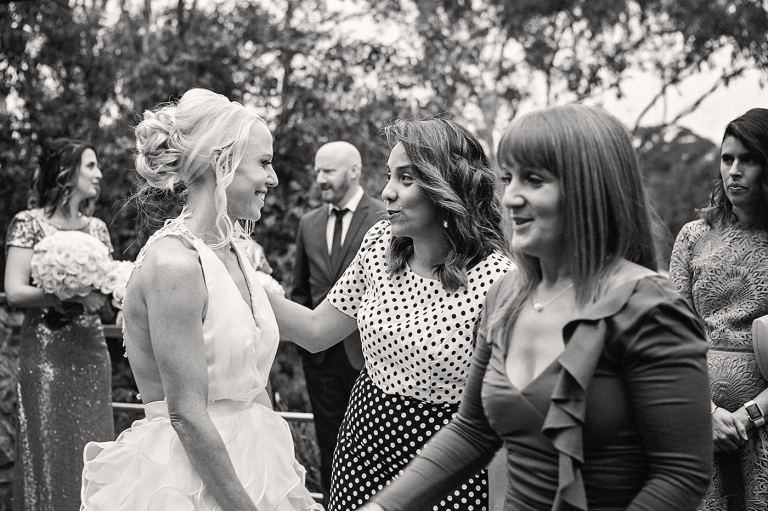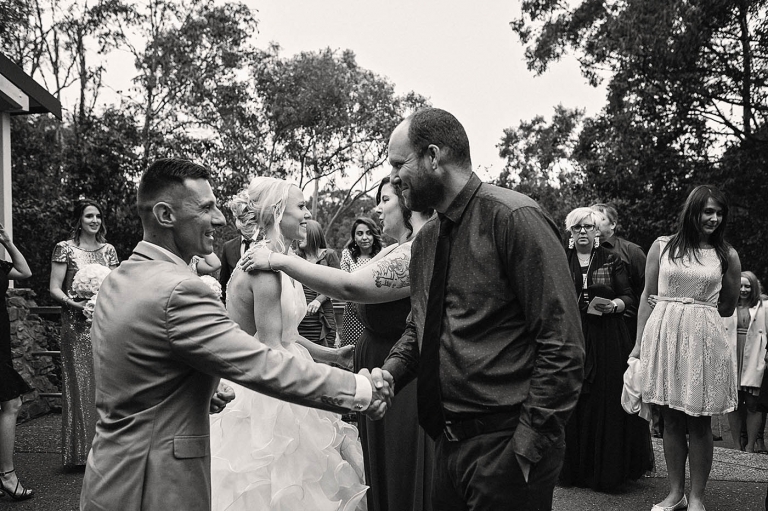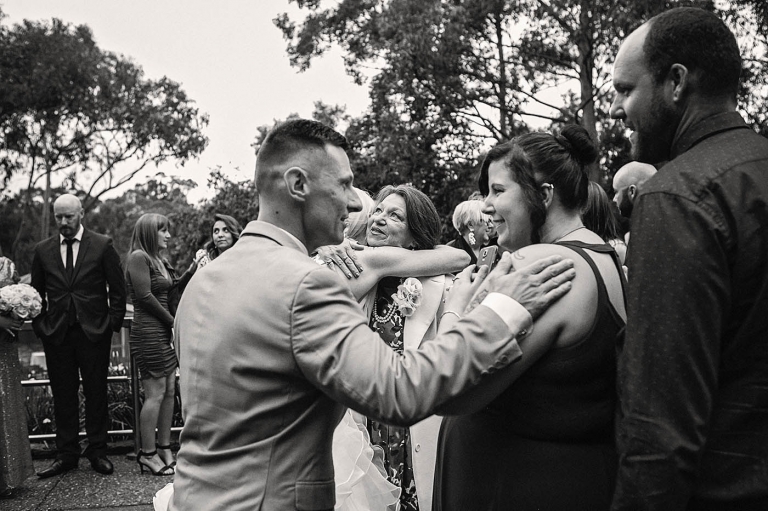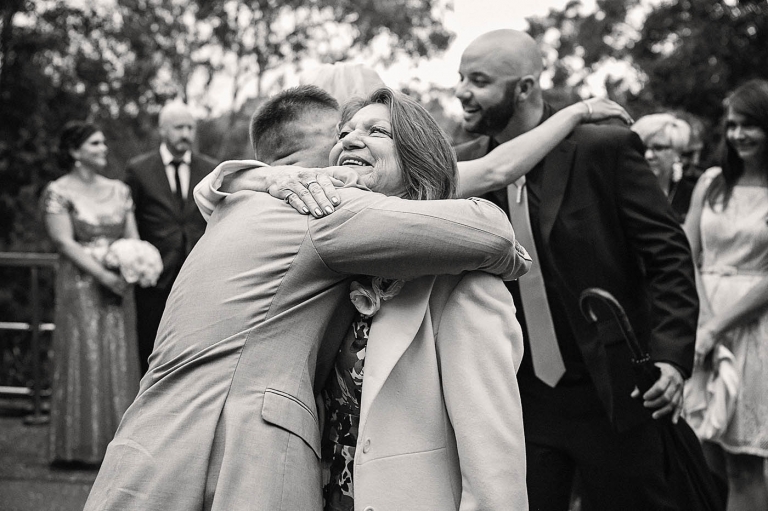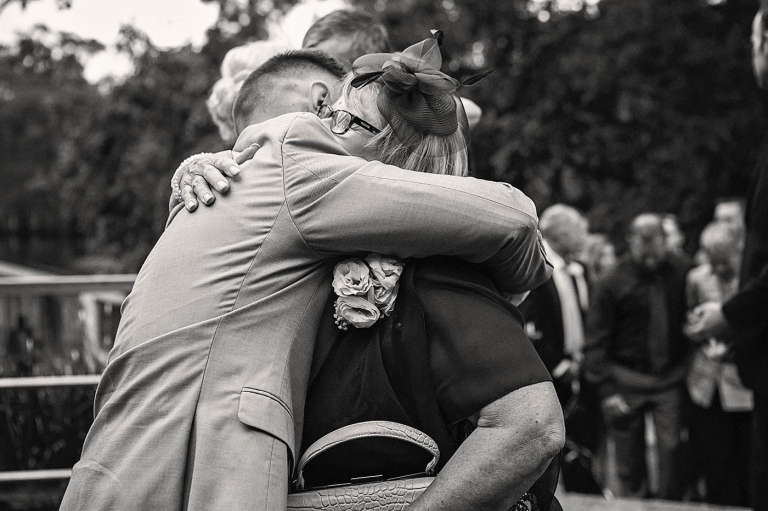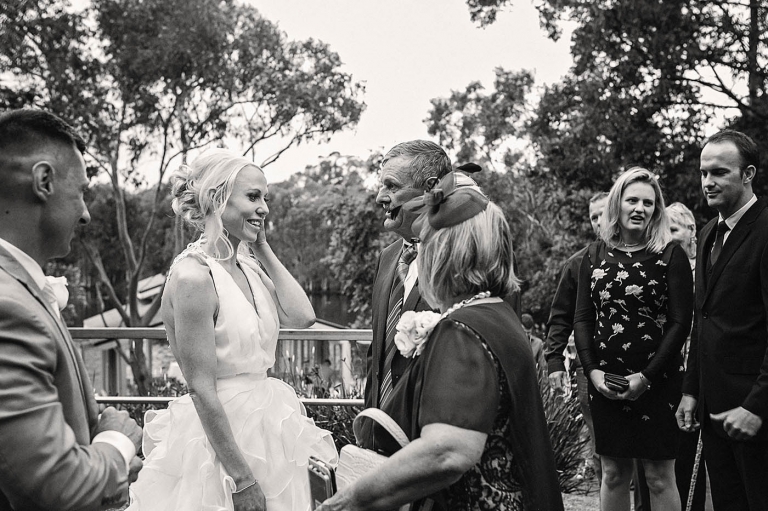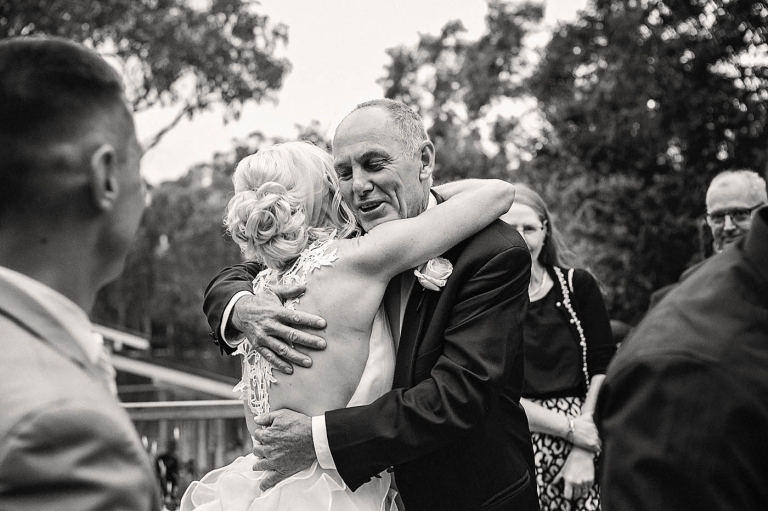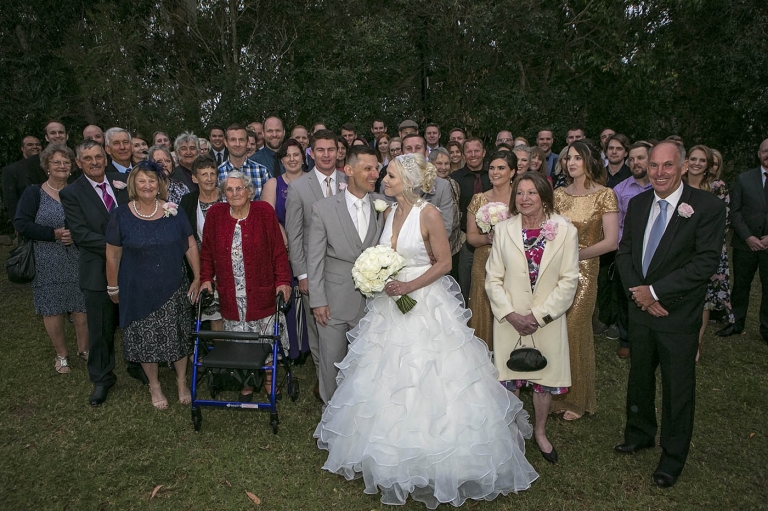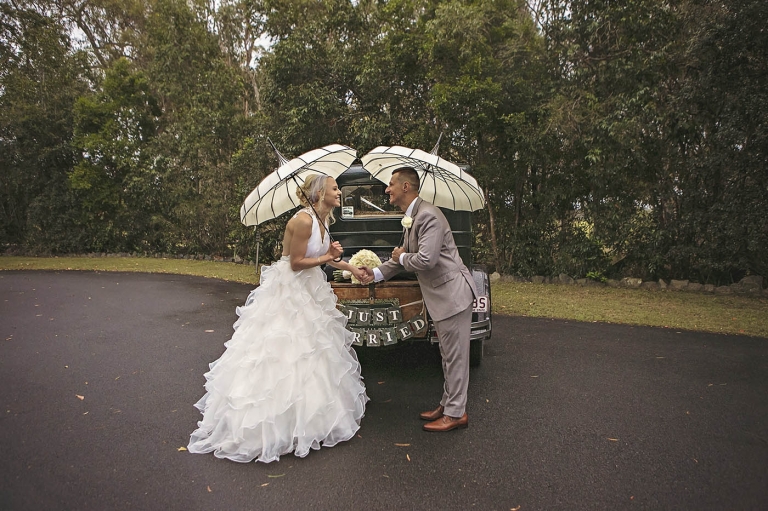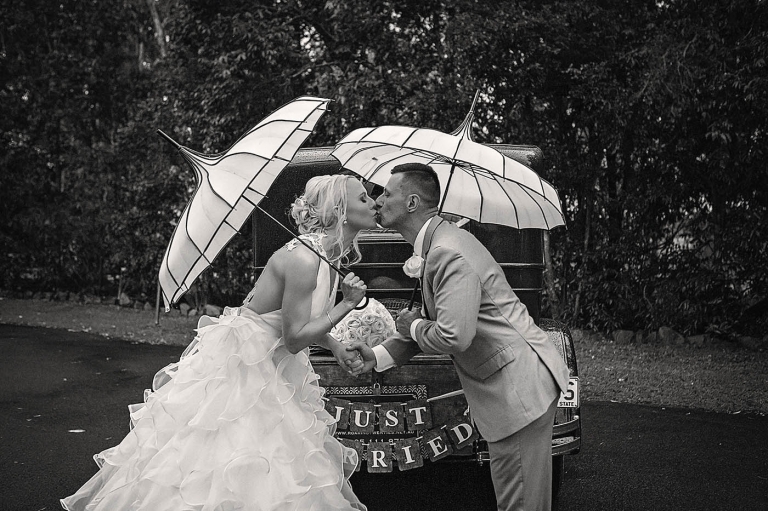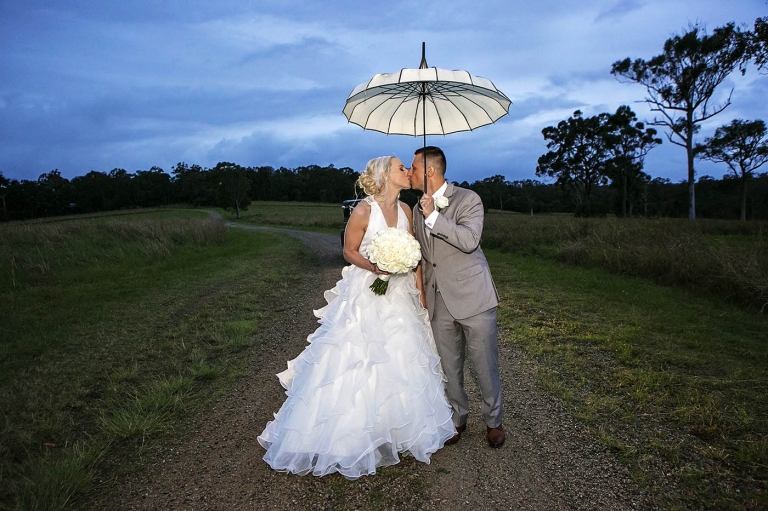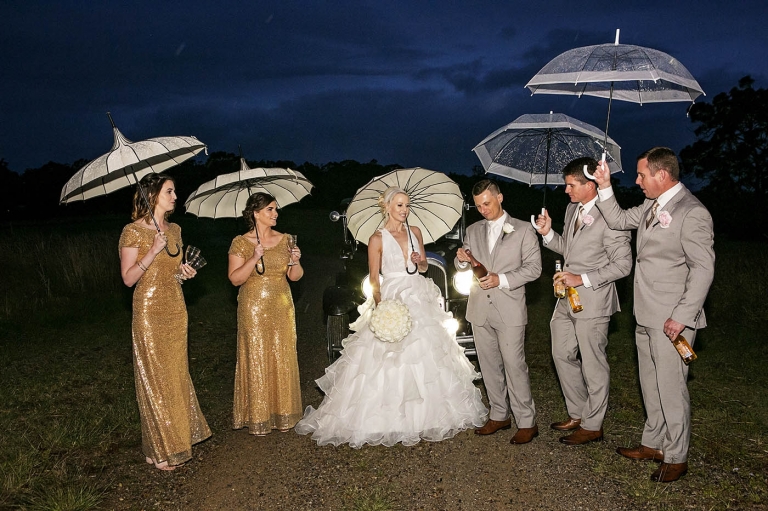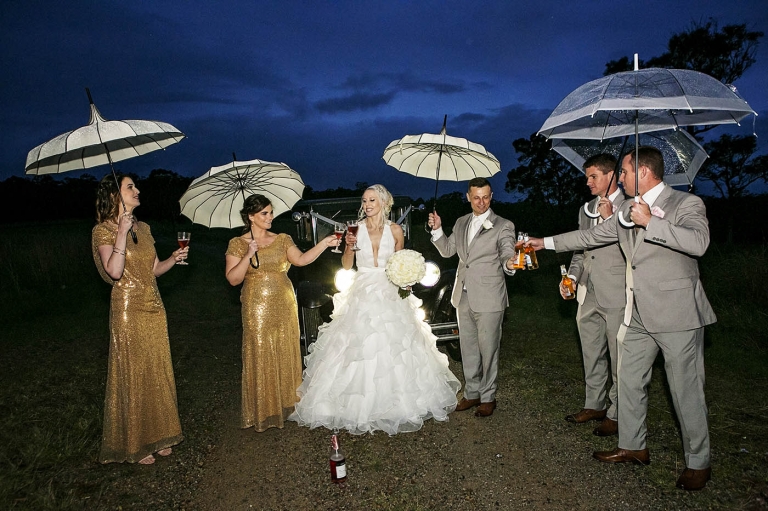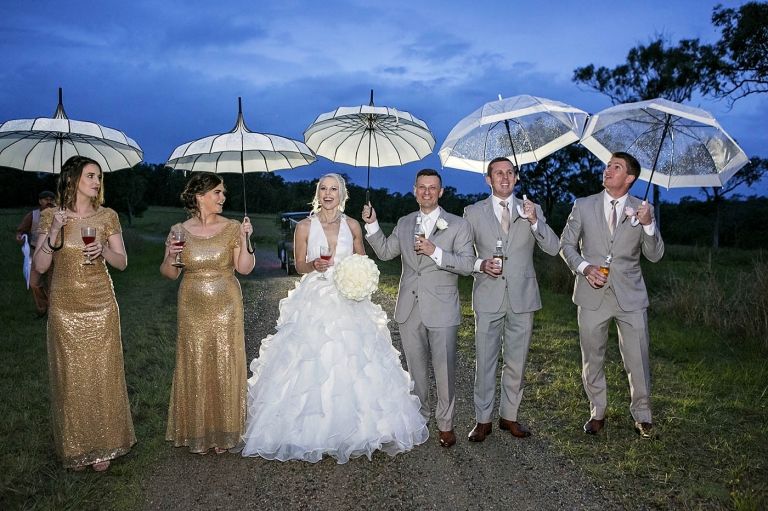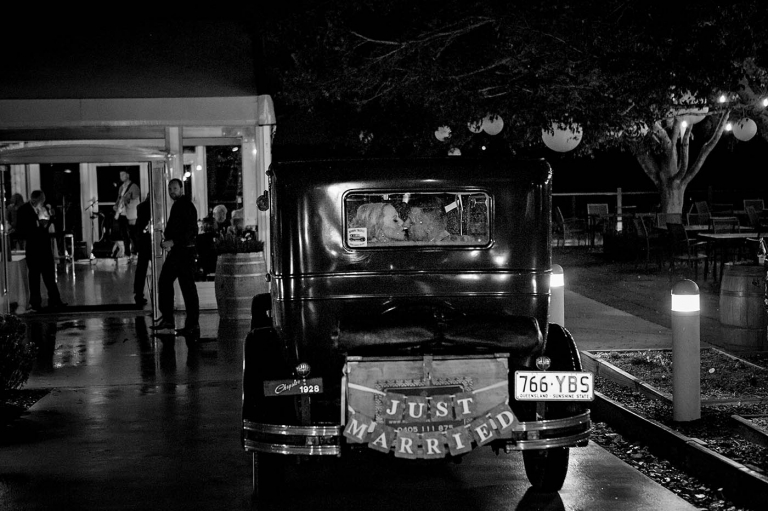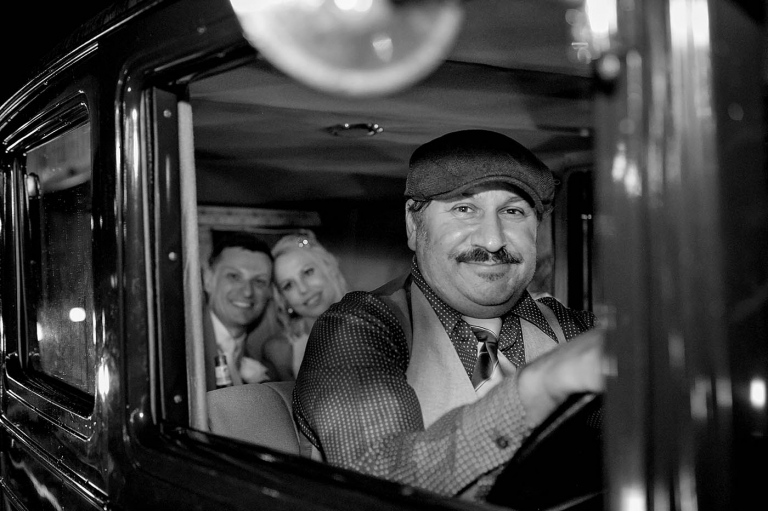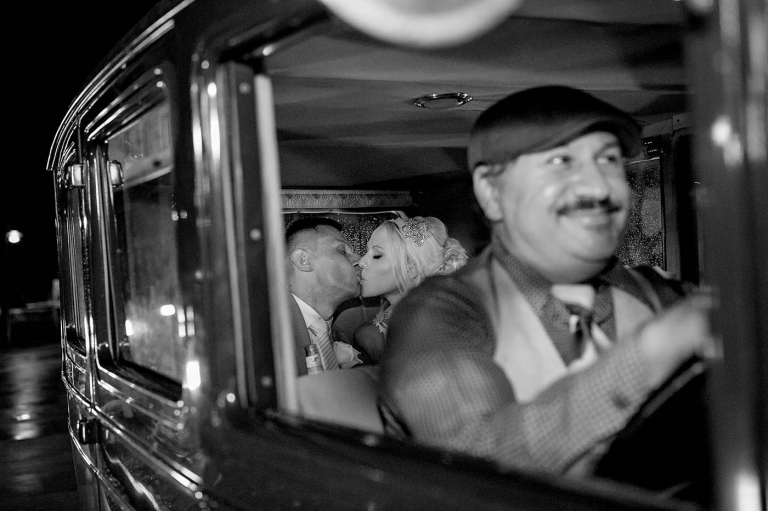 Funniest Moment on your wedding day: ​When Trent and I arrived at the 'altar' and we were just having a good ol' chat with each other while the celebrant was conducting the ceremony. We were poking fun and giggling at each other like it wasn't even our wedding and we were trying not to get caught.
Special Memory: ​When Trent met me halfway up the aisle and walked with me the rest of the way. As soon as I saw him come closer to me and I linked my arms with him, all the nerves went away and I felt so warm and safe with him. From that moment on I felt completely at ease and I enjoyed every single moment.
Special thanks: ​Scott Spencer our truly wonderful friend and Master of Ceremonies. Scott did such and incredible job and the fact he knows us both so well added something even more special to the day.
Advice for other brides-to-be: ​It turns out that rain on your wedding day isn't such a bad thing. It adds a little more magic to the day and makes for some incredible photos. Although it only rained lightly, I'll remember our special day even more now because of it. Now I know that it is truly good luck to have rain on your wedding day as a wet knot is harder to untie than a dry knot.
Kind words about your photographer: ​Lisa was amazing. She was so professional and fun as well. Most of the time we didn't know she was there as she was so flexible and just went with the flow. On top of that, she put with our terrible sense of humor. I'm sure we are not as funny as we think we are, but Lisa went along with it anyway which was great.
​When speaking with our friends and family about how the day went, they all described it with the same word 'Magical'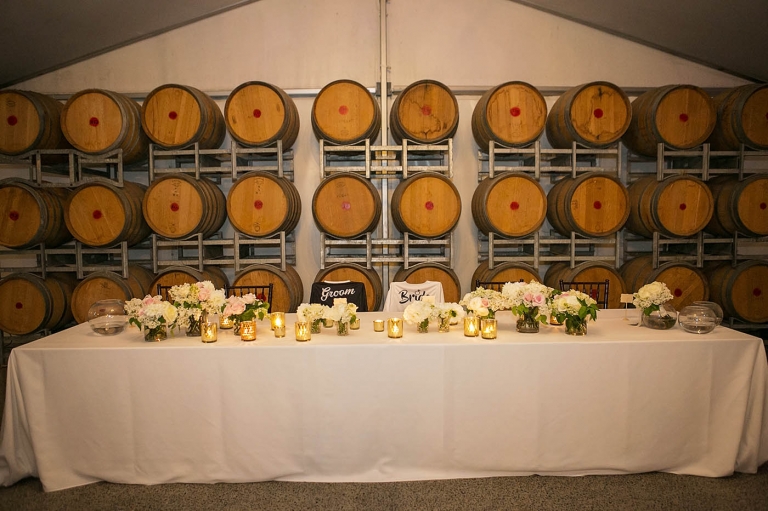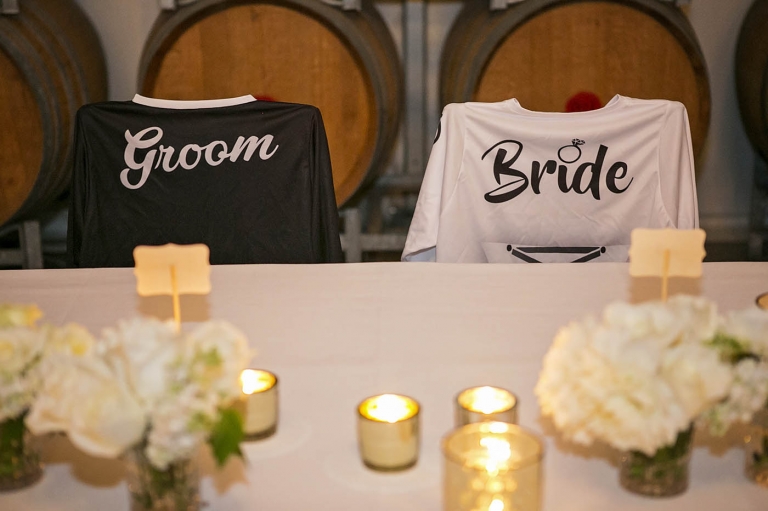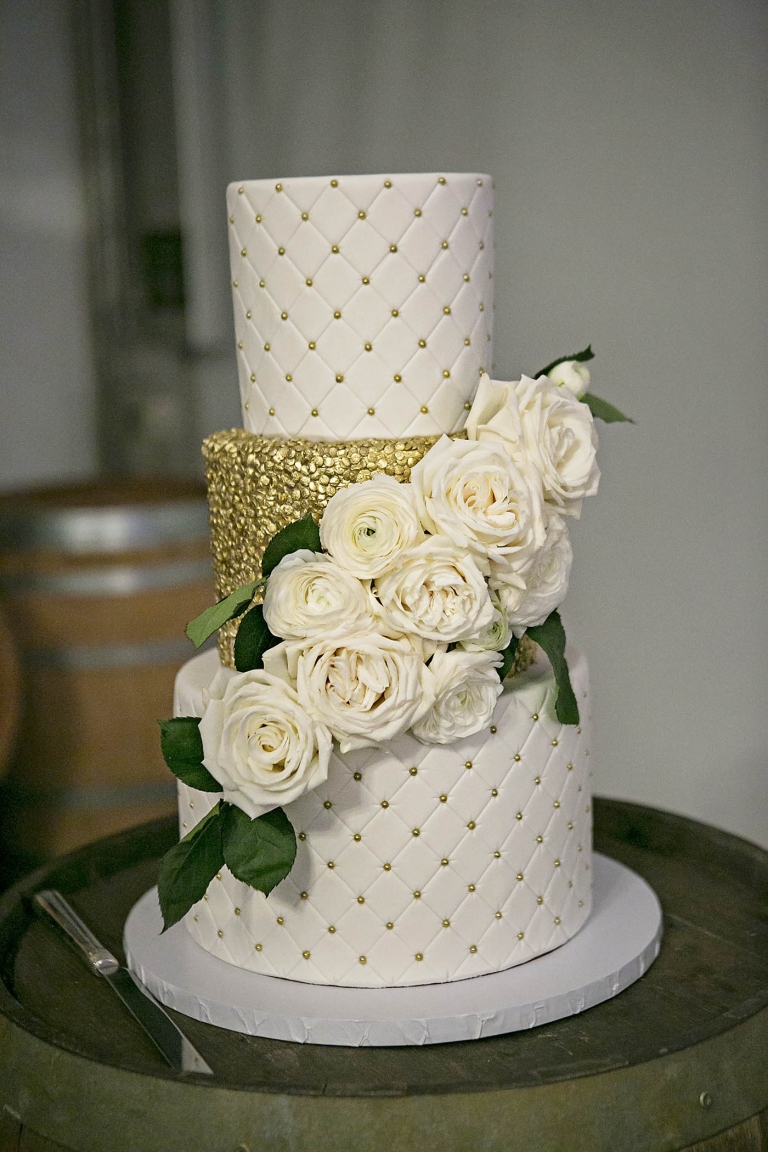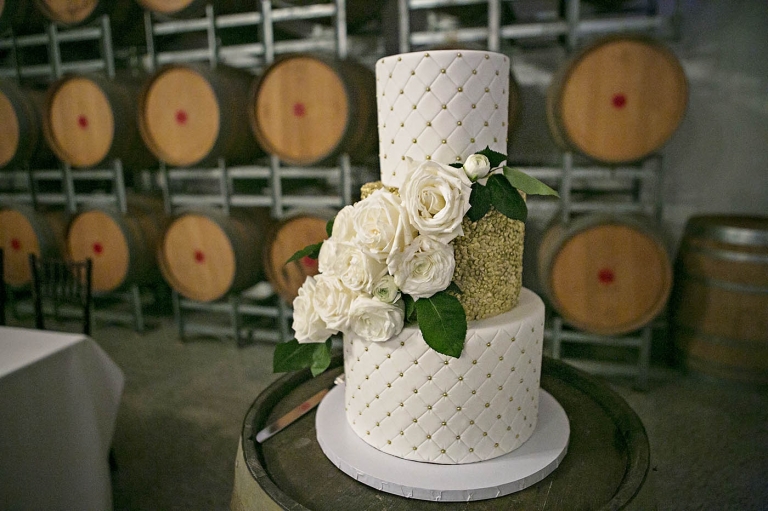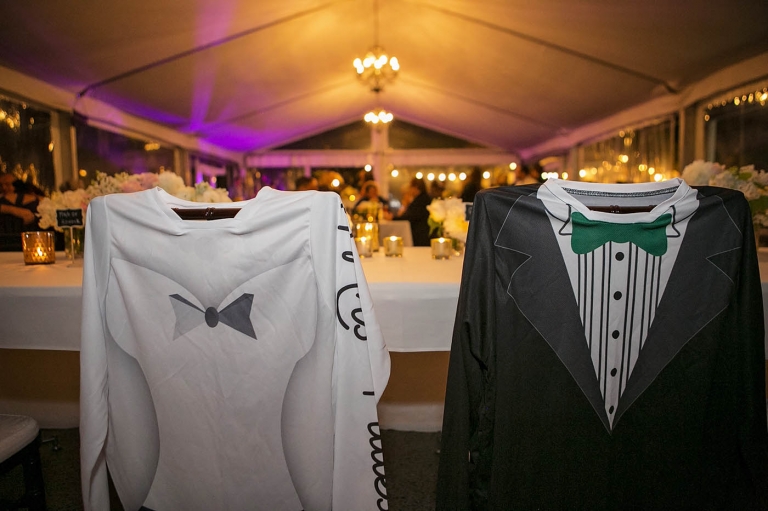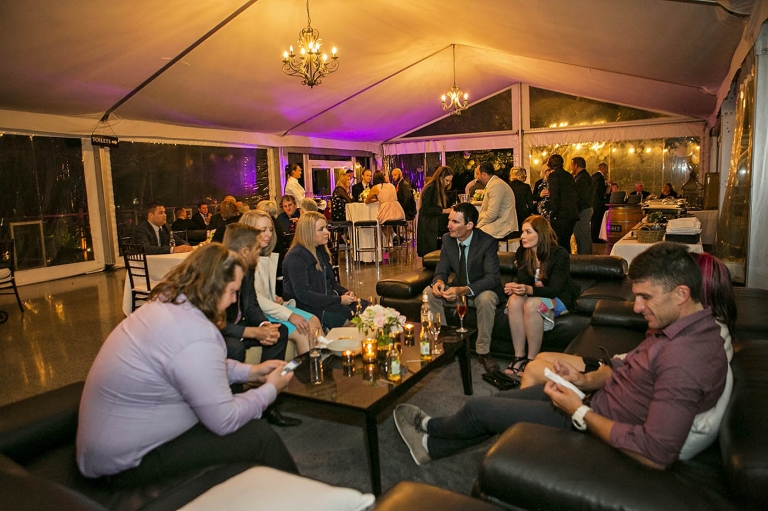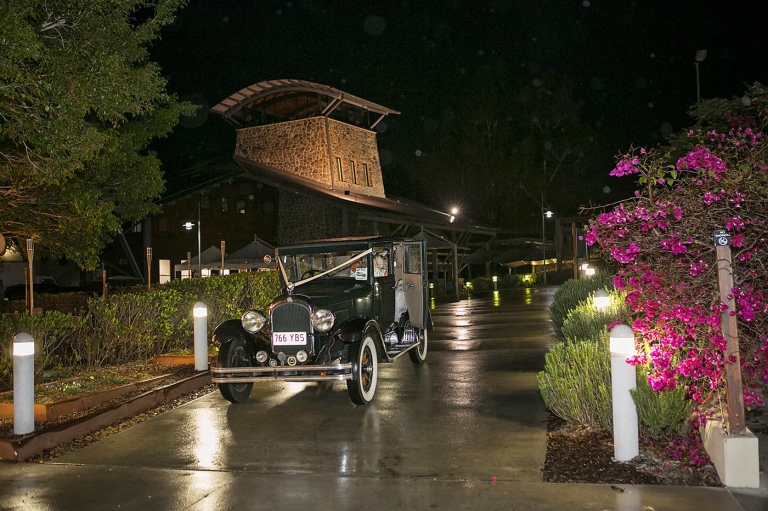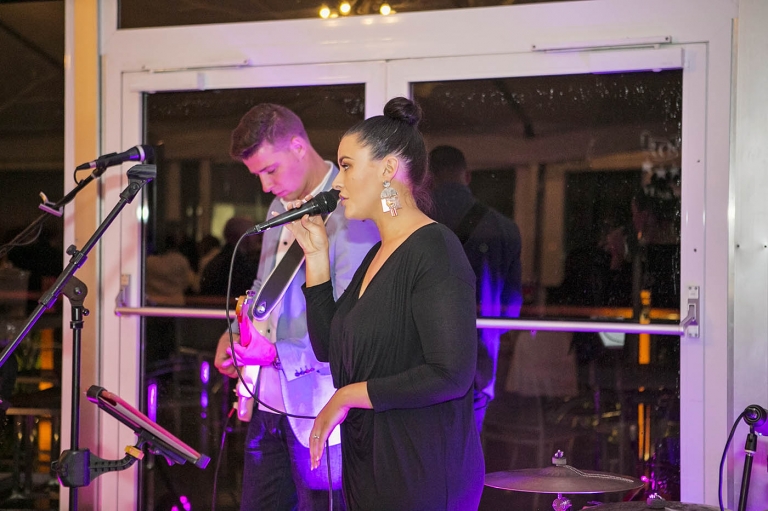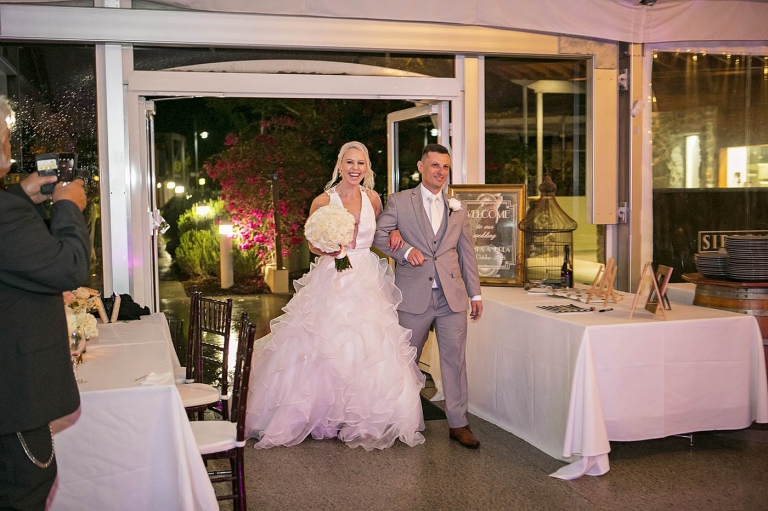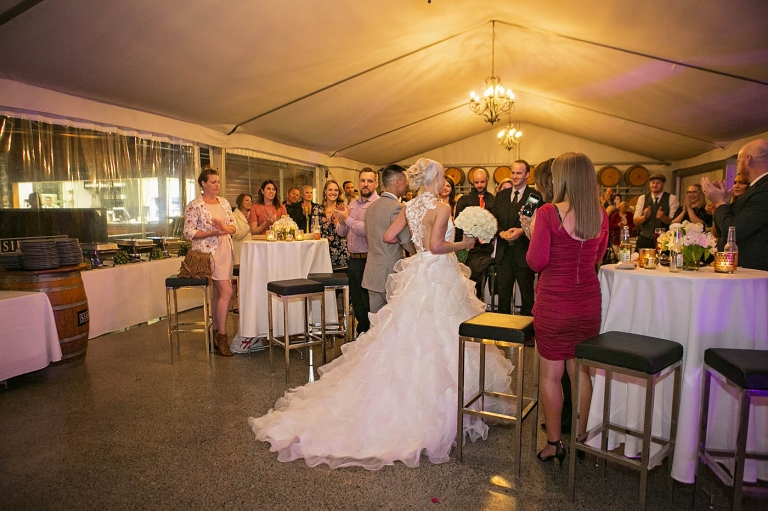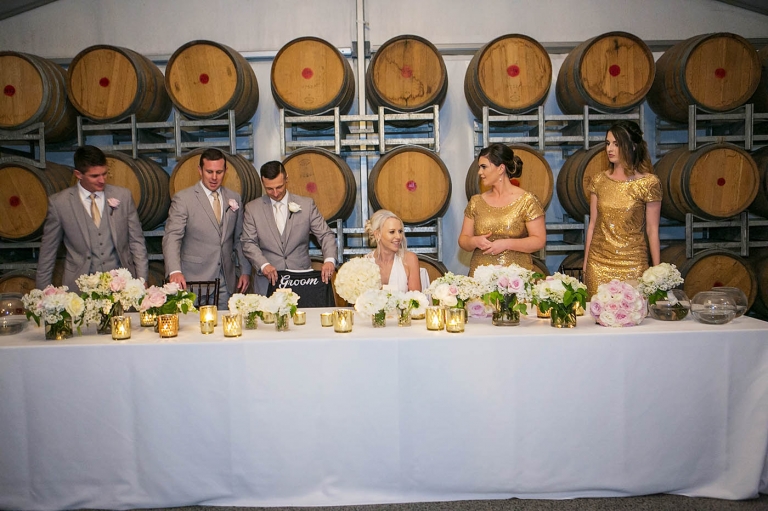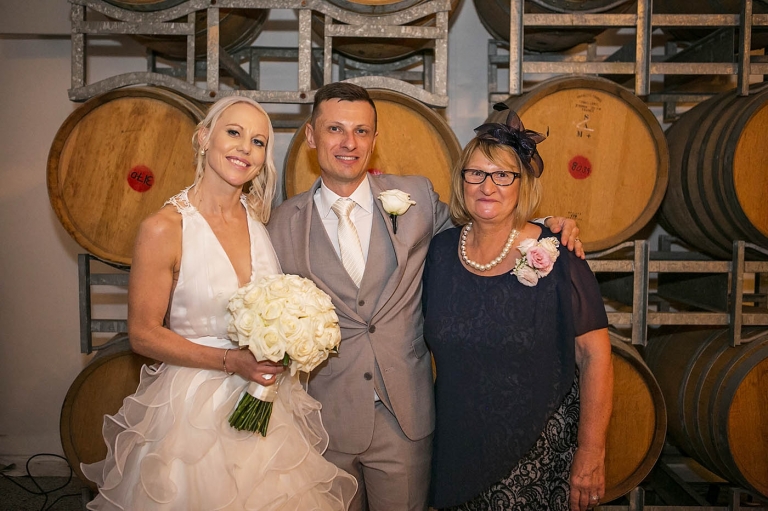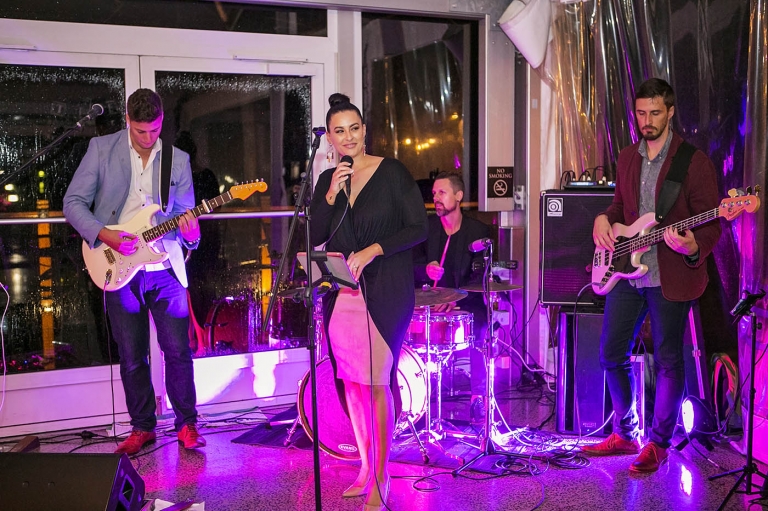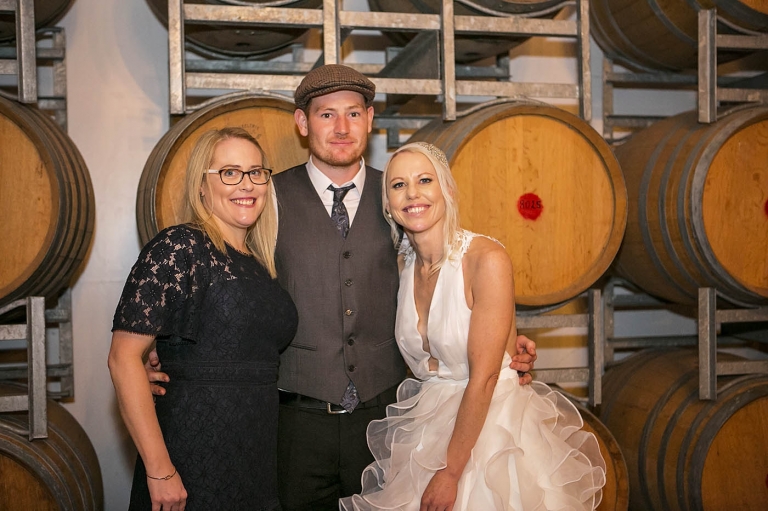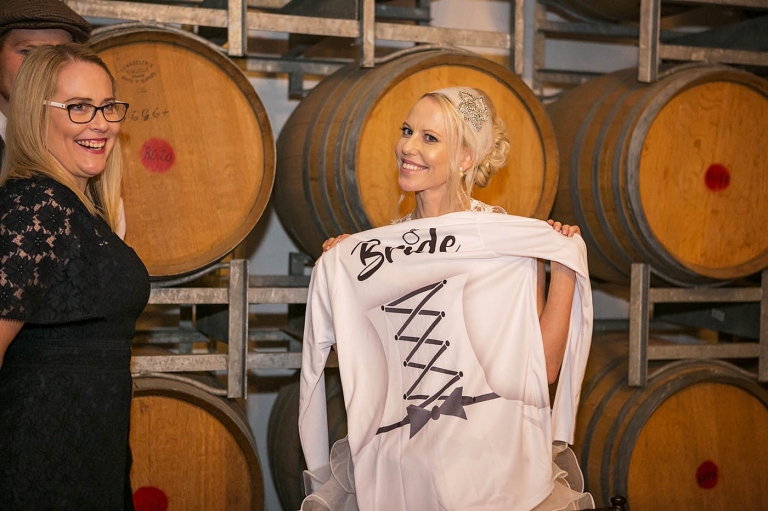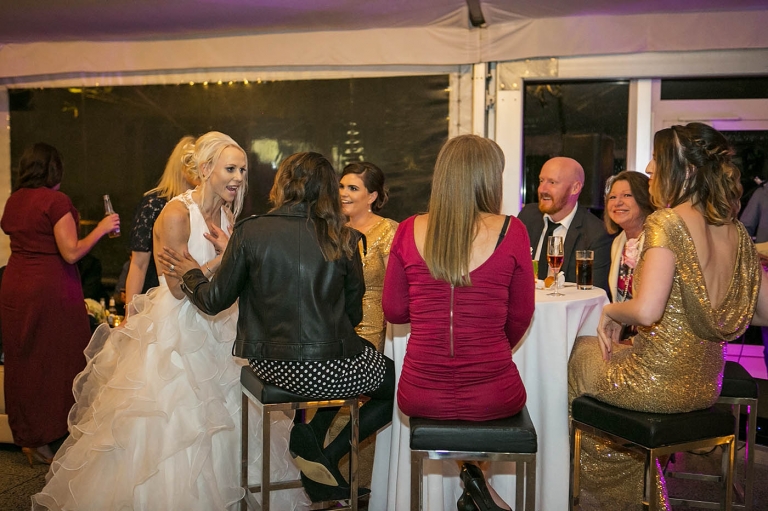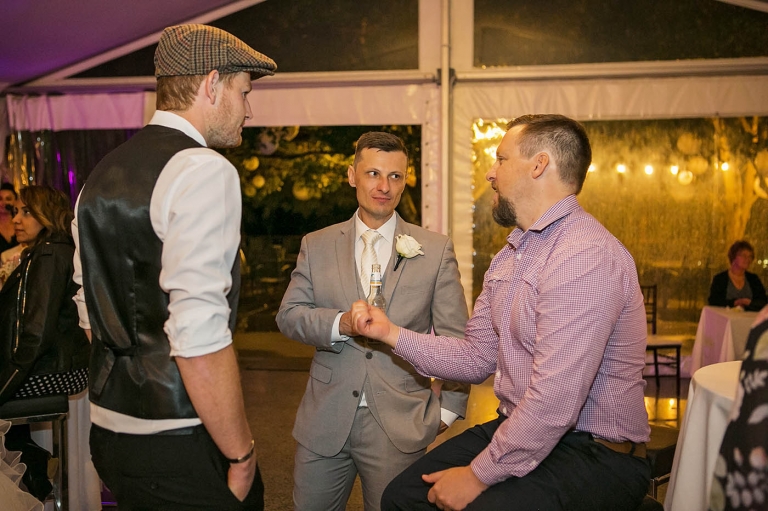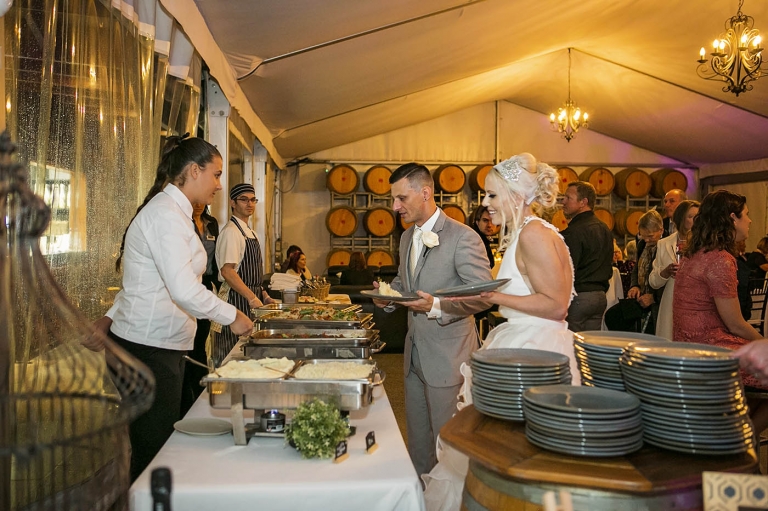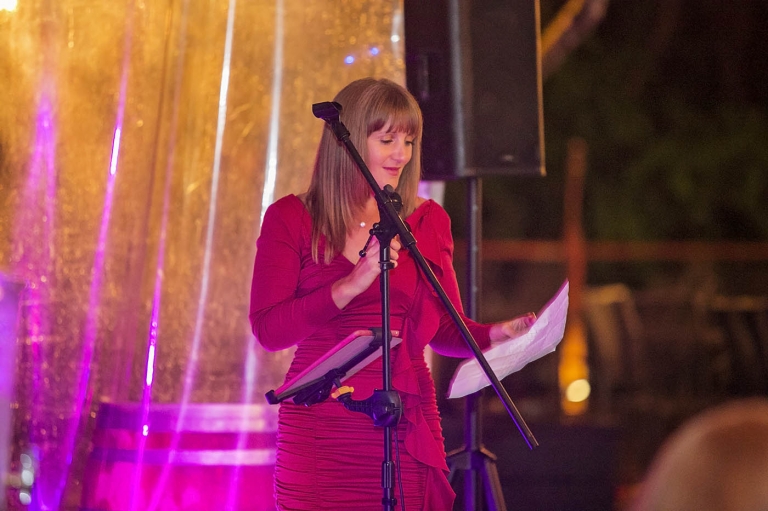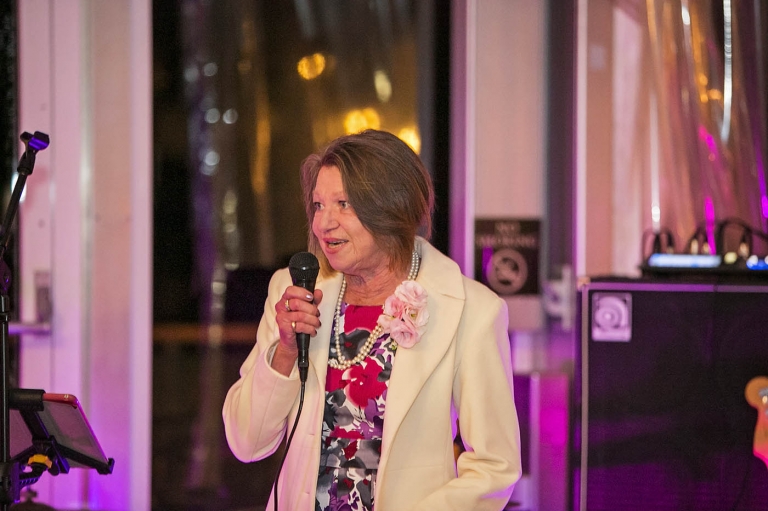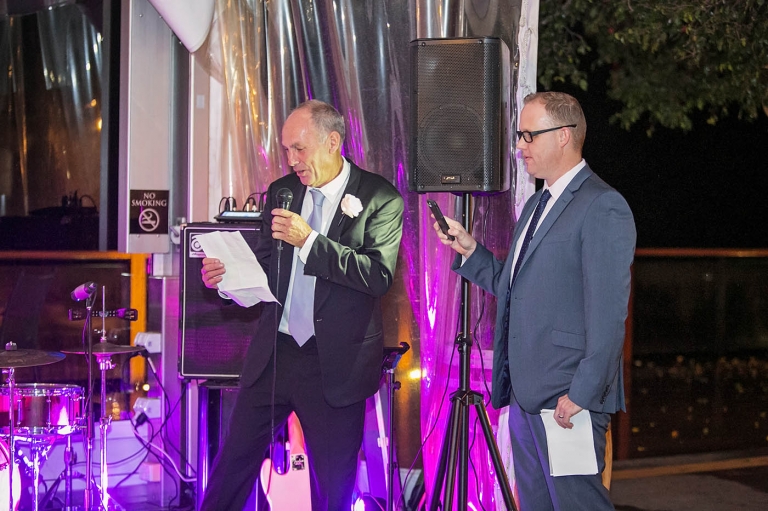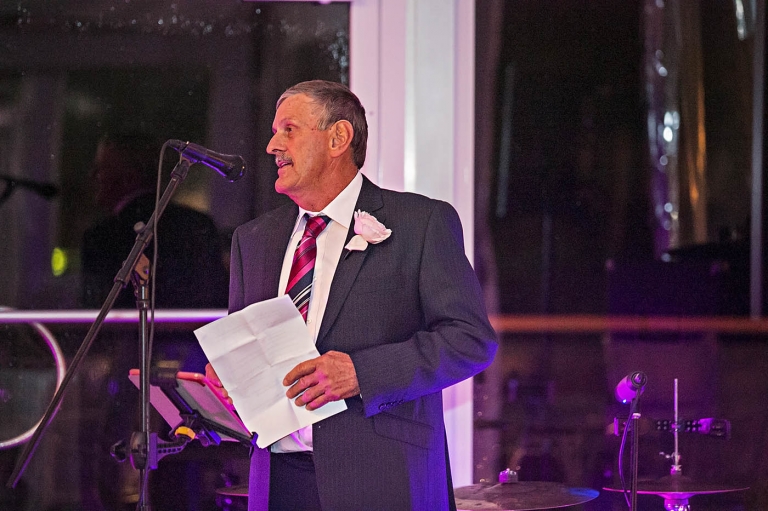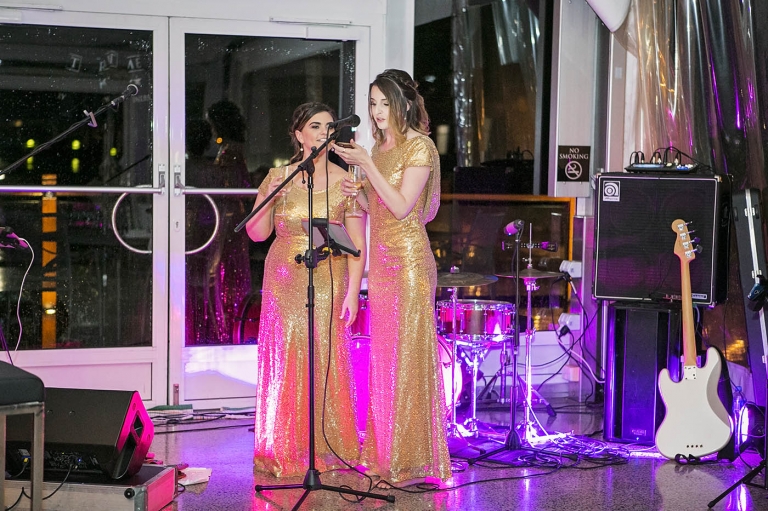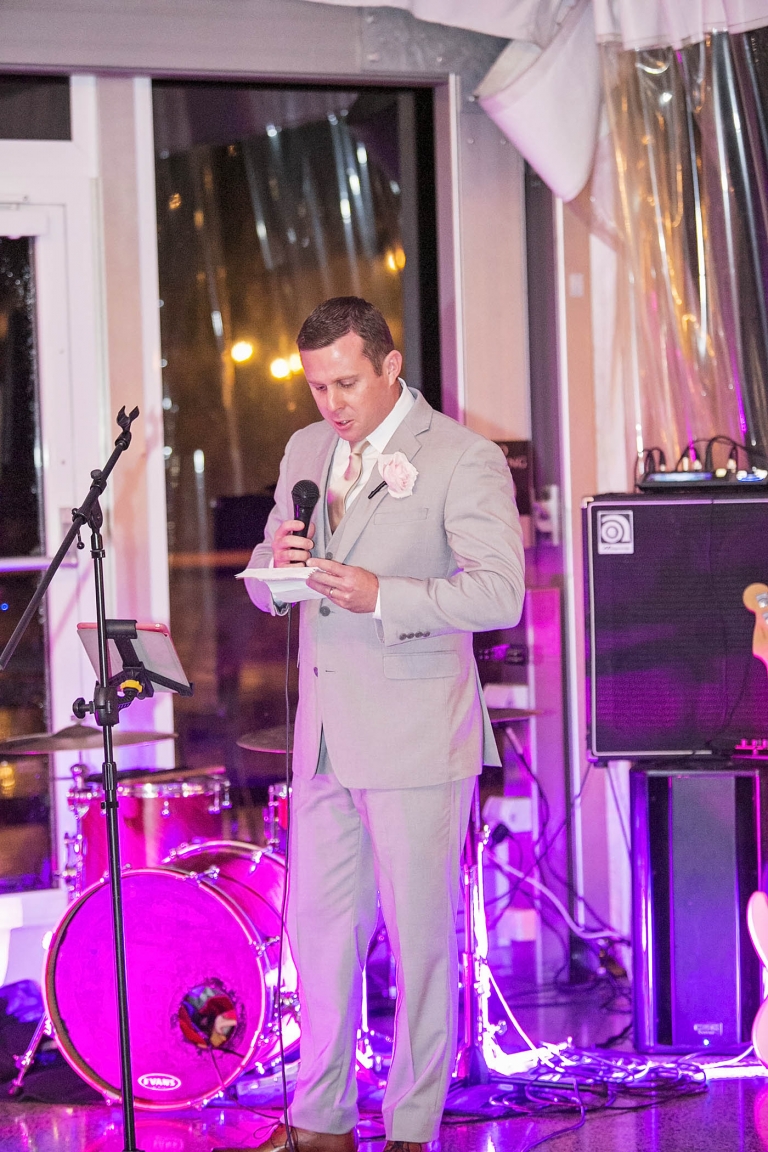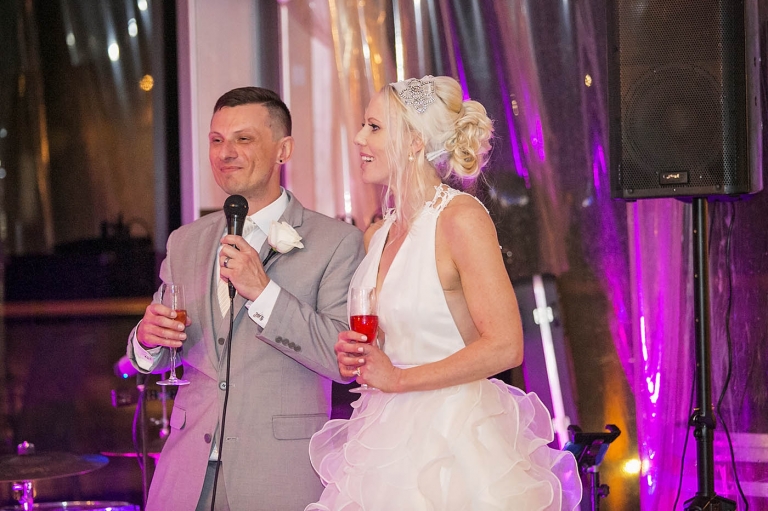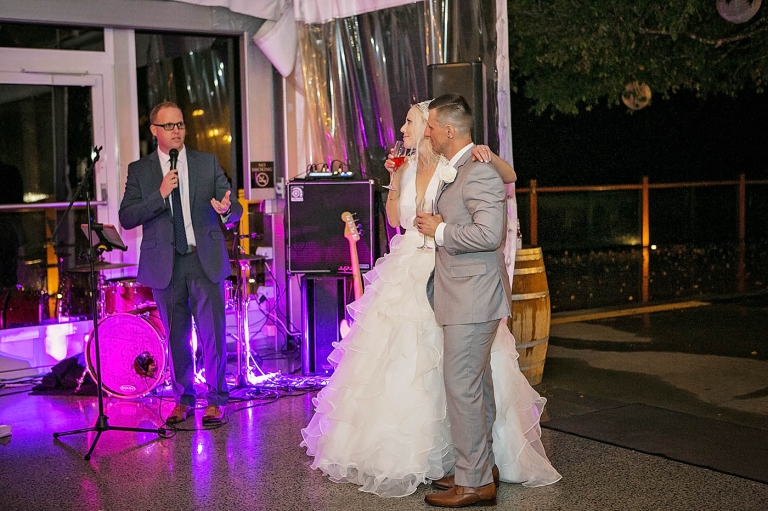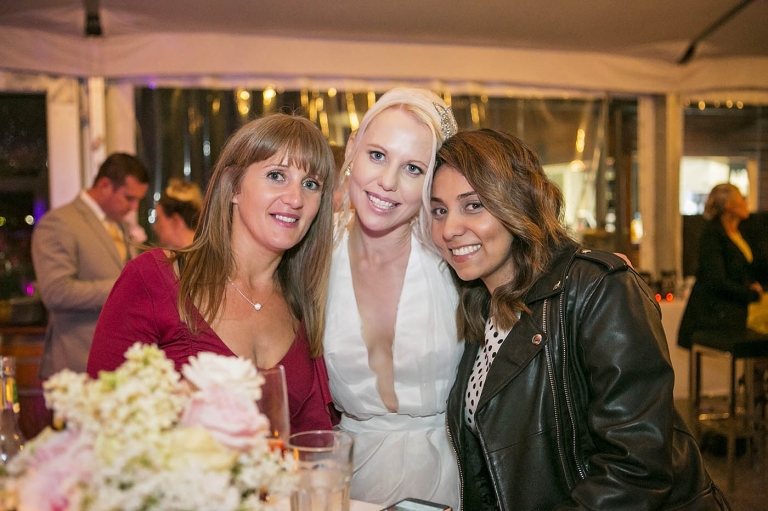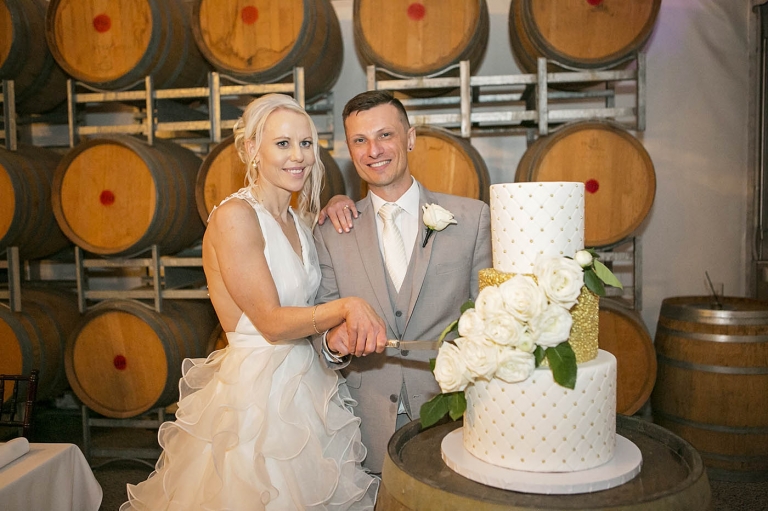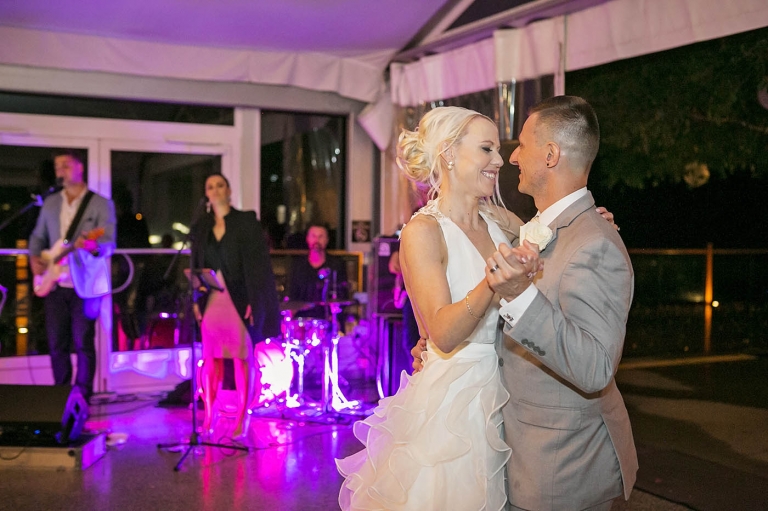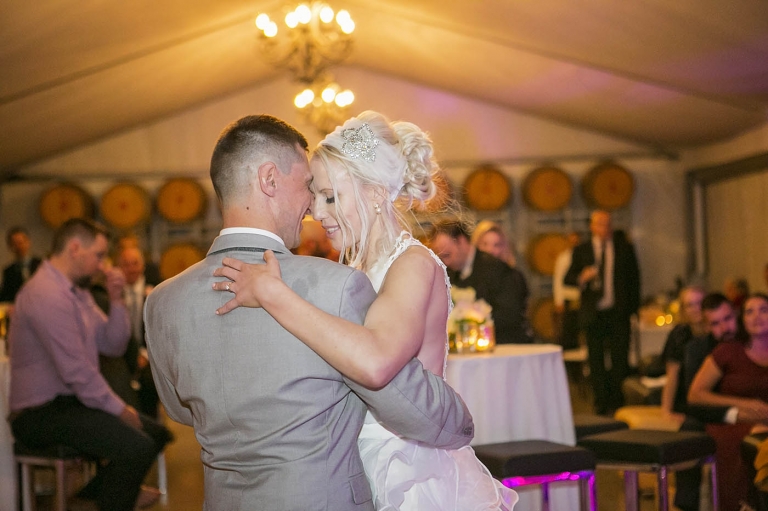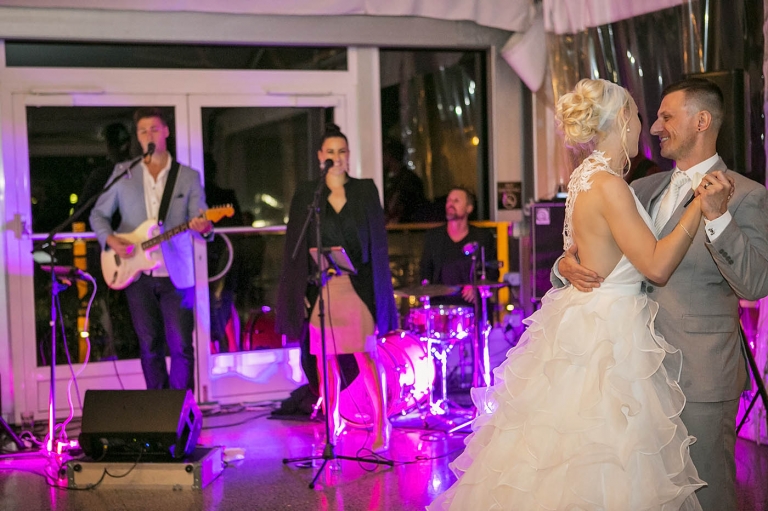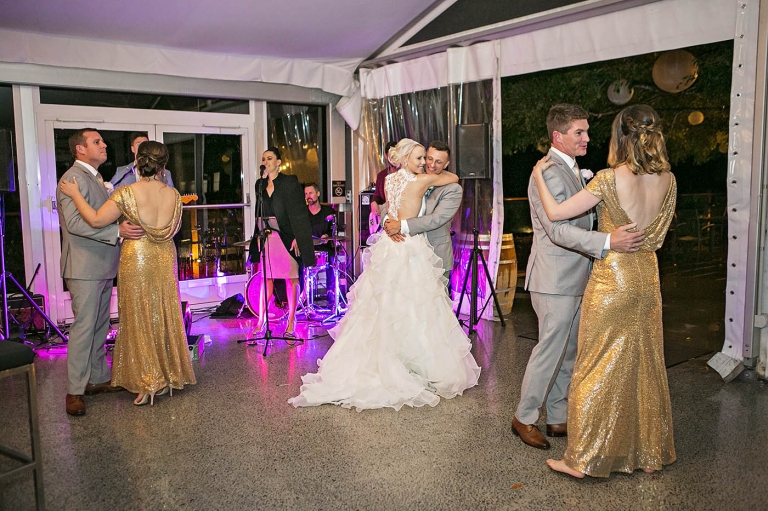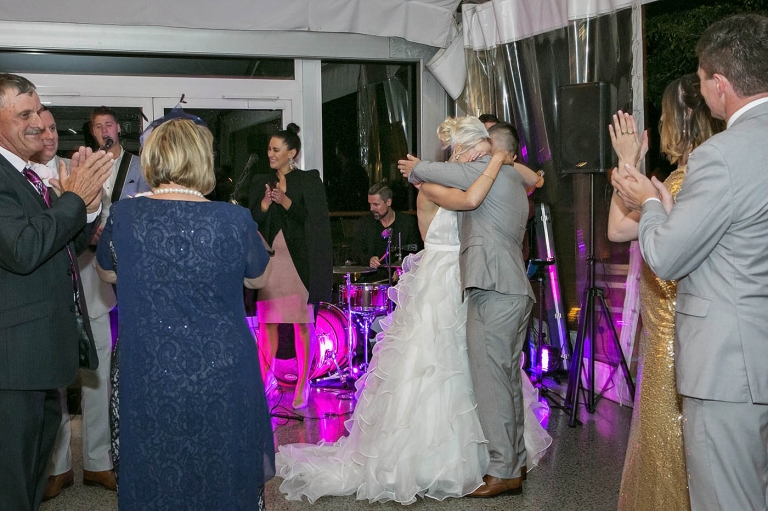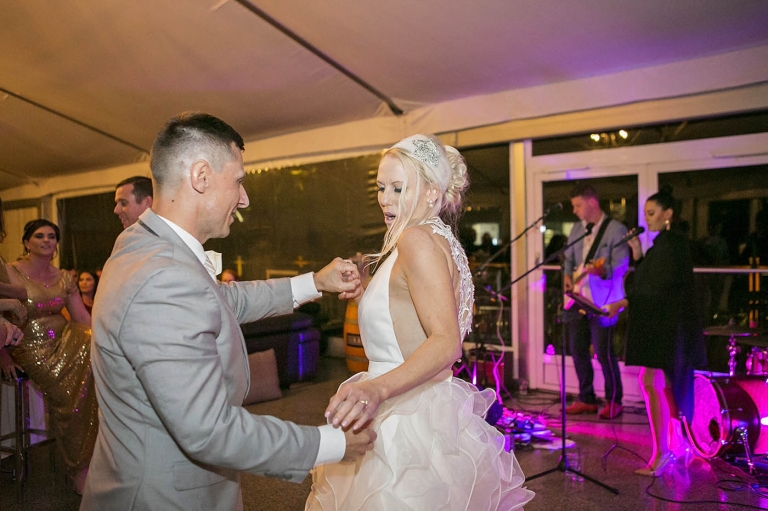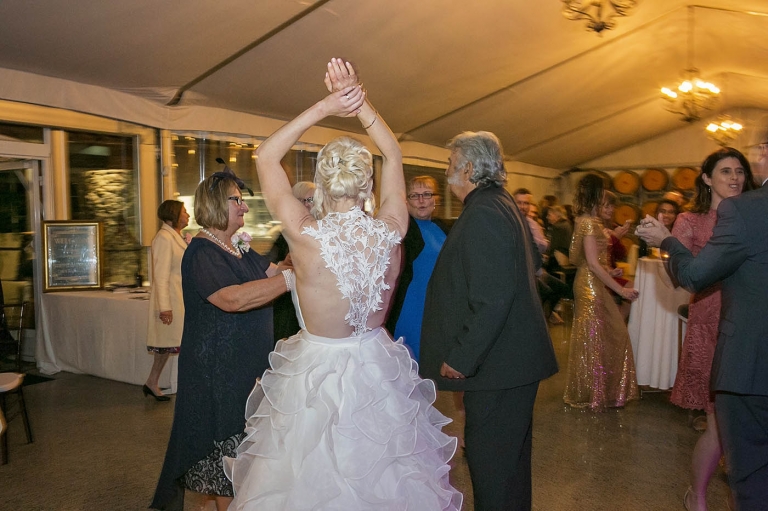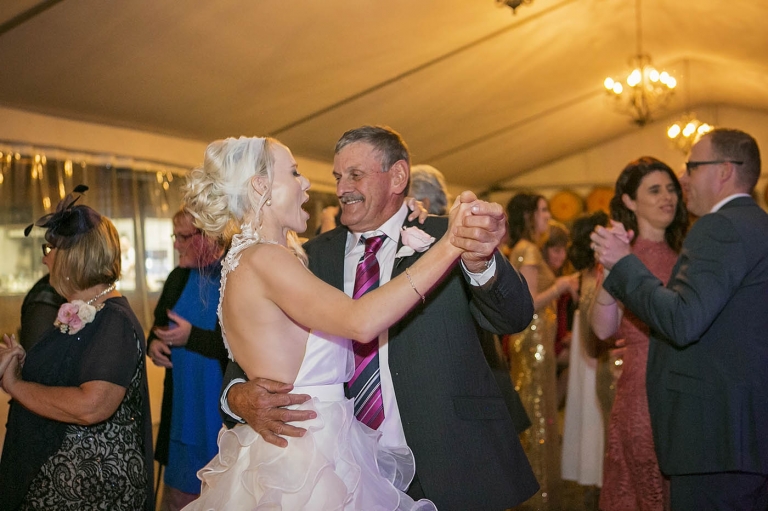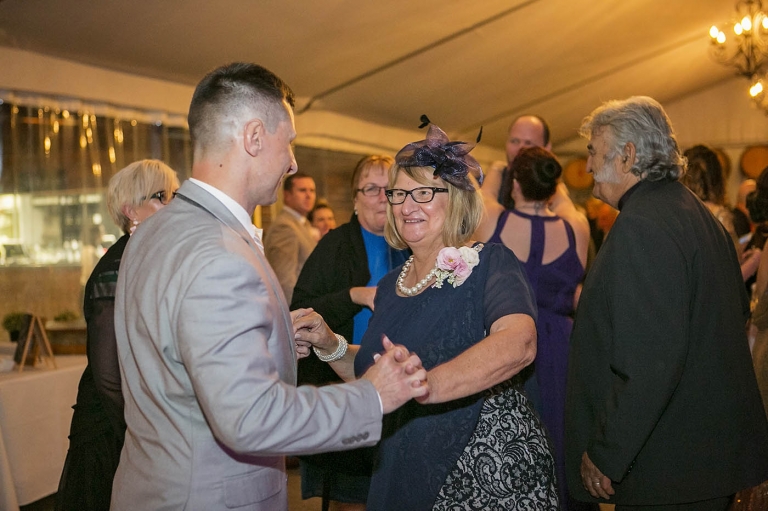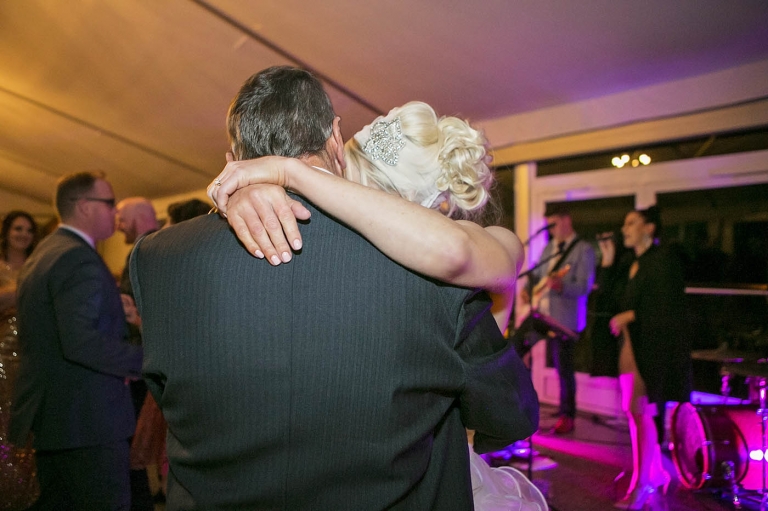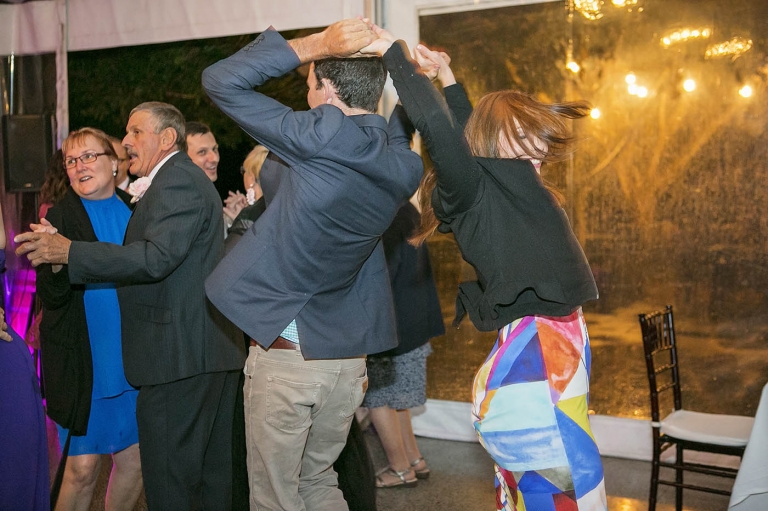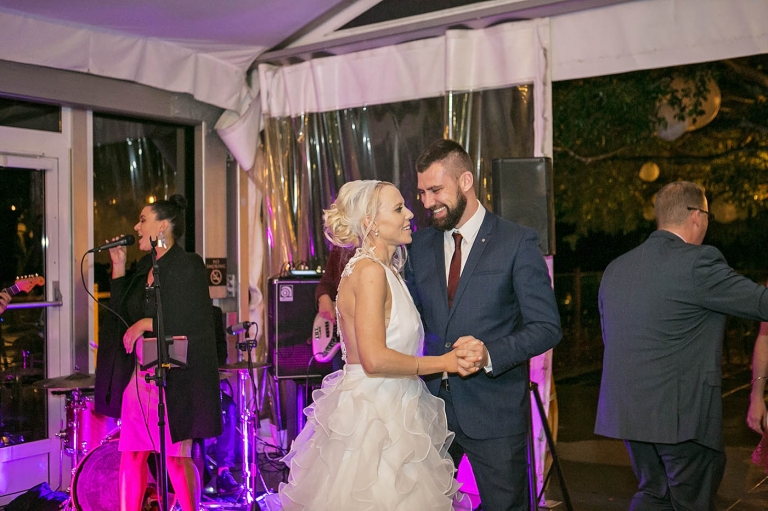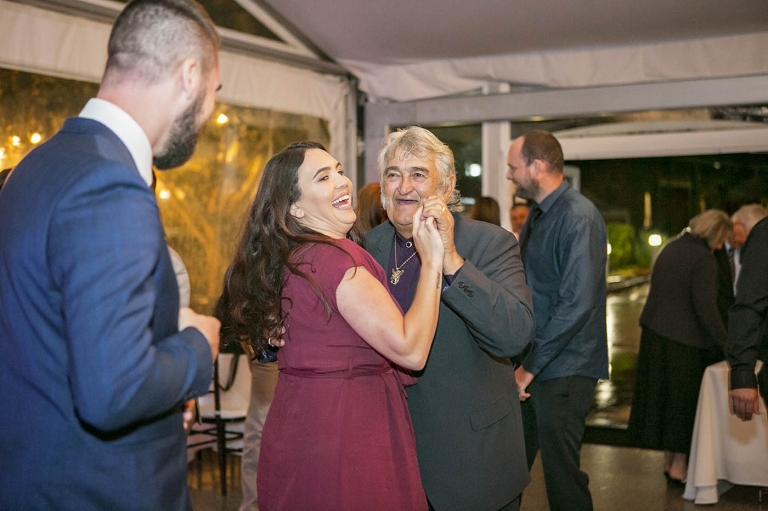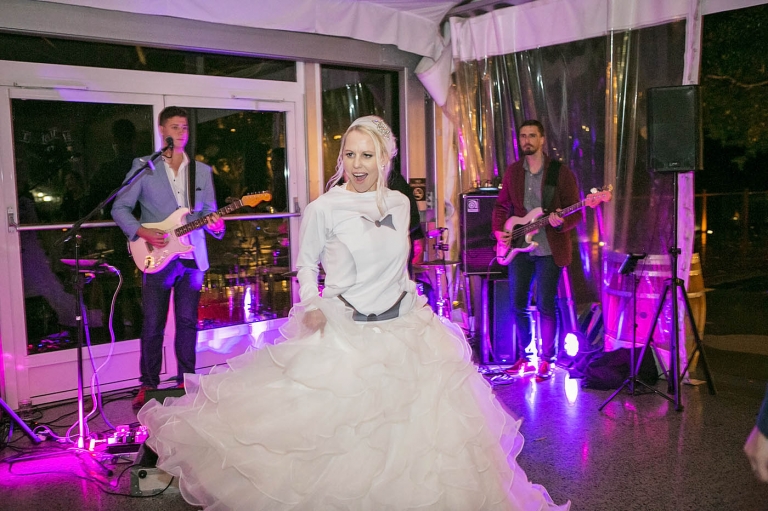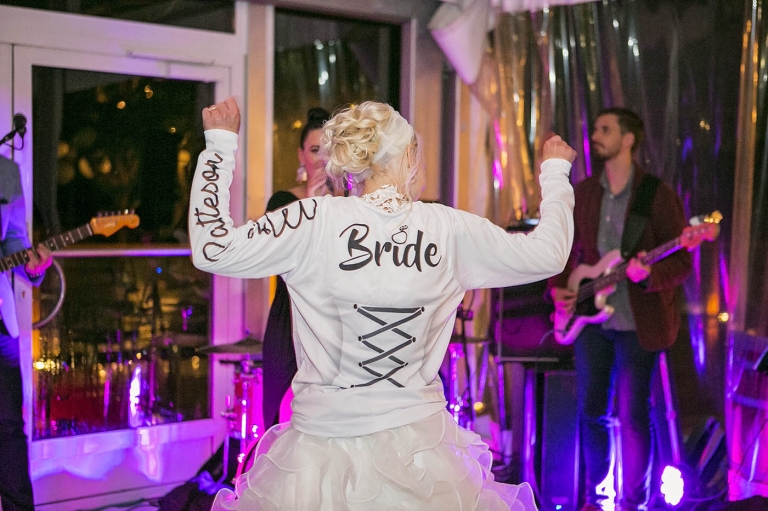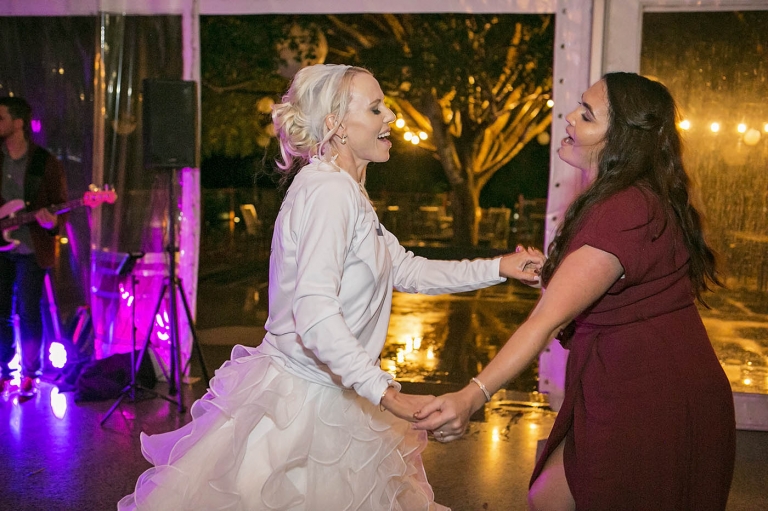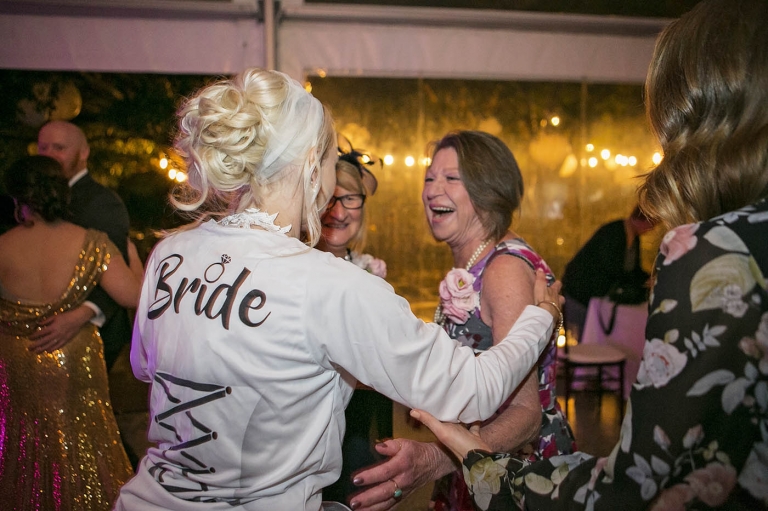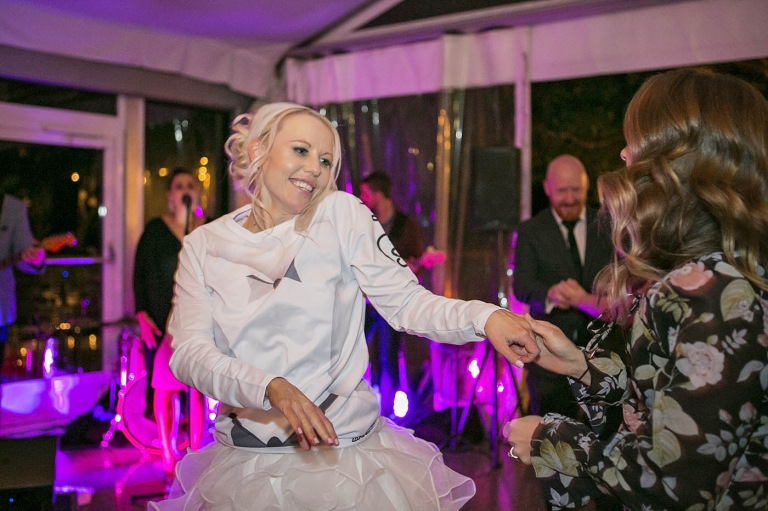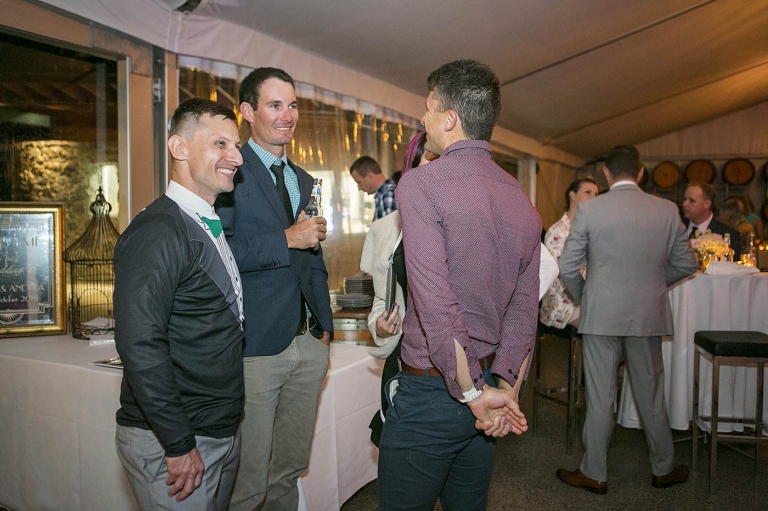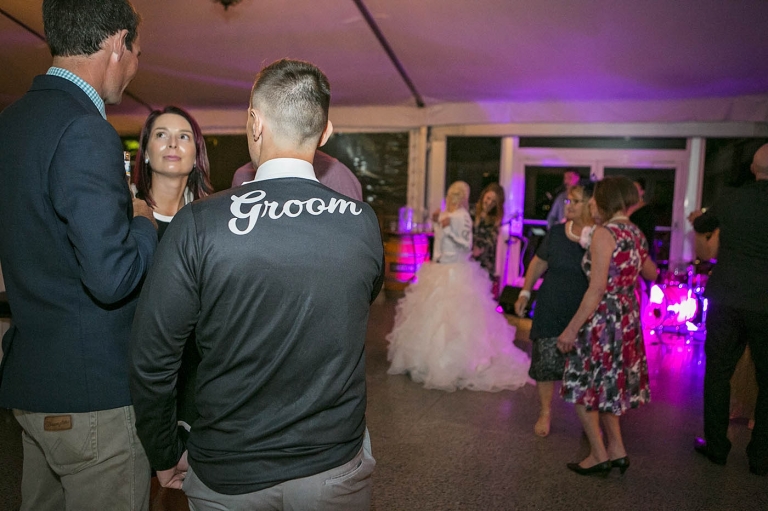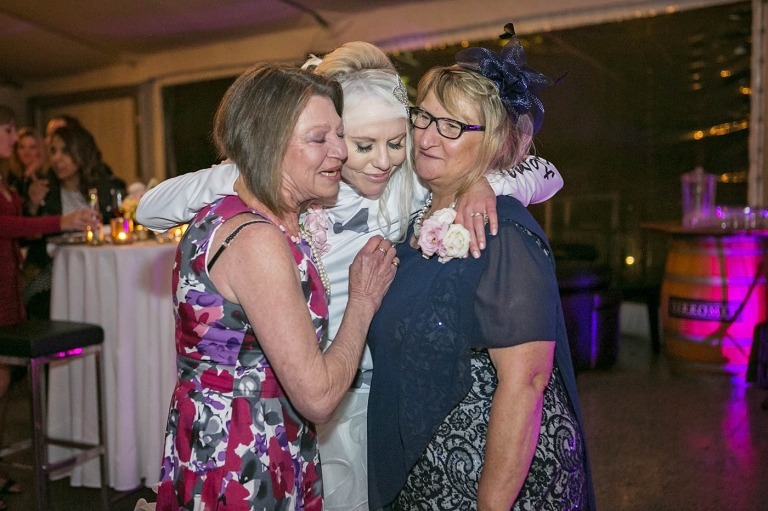 A little side note:    Trent and I live and breathe Motocross and so not long after Trent proposed to me I ordered the jerseys to be custom made from America. Its a small business called CanvasMX. It's owned by a supercross rider in the USA named Michael Lieb. Many professional Supercross/Motocross riders are funded privately (i.e they have to pay most of the expenses themselves) so we like to support them wherever we can. For my wedding present Trent bought be a new Neck Brace but I totally outdid that with my gift to him. I contacted the host of his favourite podcasts about all things Motocross. I shamelessly pleaded for a Jersey to be signed by himself, his team, and some of his guests on the show. In return I would donate $1000 to the private pro riders. The host tries to help them out as much as he can. I was shocked when he wrote back to me so quickly and was happy to help. He even gave Trent and I a mention on his show. I told only one of Trent's friends about it, who also listens to the shows, so he could validate my story if the present didn't arrive before the wedding. It was hard trying to keep the secret.
It arrived yesterday and I'm pretty sure I spotted a sneaky tear roll down Trent's cheek. He won't admit it though.
Andrea and Trent, you two are just the best!  Wishing you a wonderful life together creating amazing memories.
Lisa